Traditionally, theatre in December could be any number of oft-repeated tales, from  Christmas fare like pantomine and the nativity, to seasonal stories made popular by radio, television or film, or even, regular programming not related to the holiday.
A wide range of possibilities is available for theatre-goers in Victoria this December.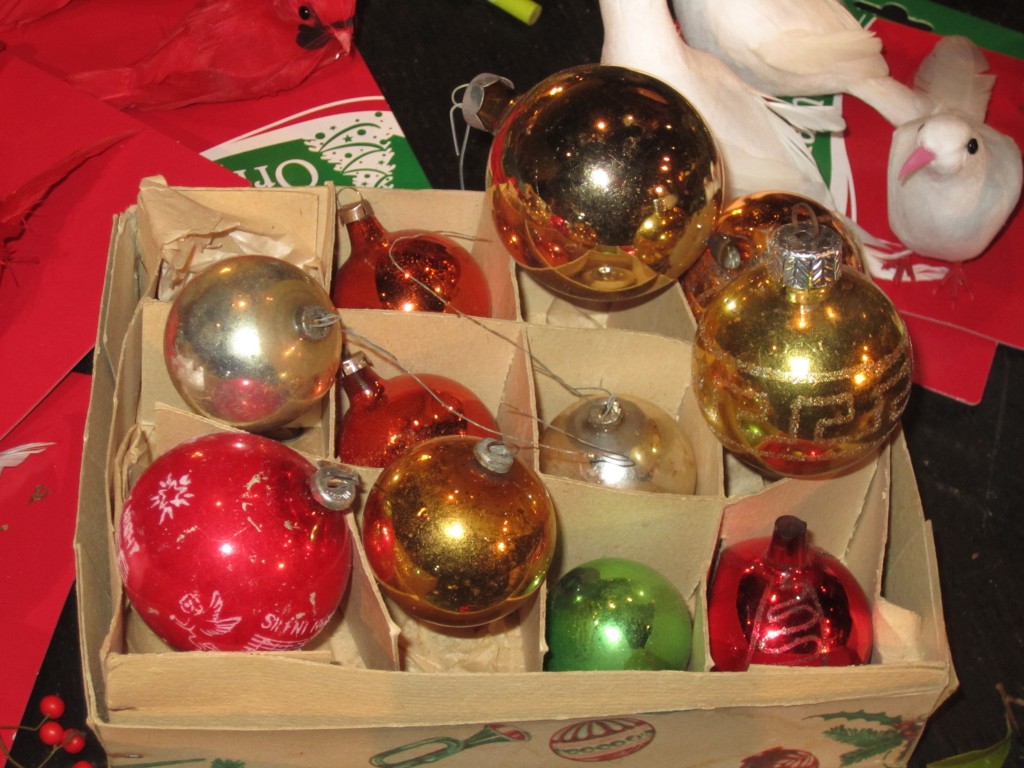 Jitters continues at the Belfry Theatre until December 18th.
I had the opportunity to attend opening night, and at one point laughed so hard, my husband had to "shhsh" me!  A "play within a play" written in 1979 by David French, Jitters has the same power to entertain that it did over 30 years ago.  Featuring the high production values we have come to expect from the Belfry and an ensemble cast hitting laugh line after laugh line off one another.
A delicious backstage comedy about life in the theatre.  A new play is poised to open, and we are plunged into a hilarious world of larger-than-life personalities, easily bruised egos, contradictions, complications, faulty props, close quarters, lost lines, and a visit from a big-time producer – all adding to the opening night "jitters" of cast, crew, writer, and director
Theatre Inconnu presents A Day in the Death of Joe Egg by Peter Nichols, November 29th – December 17th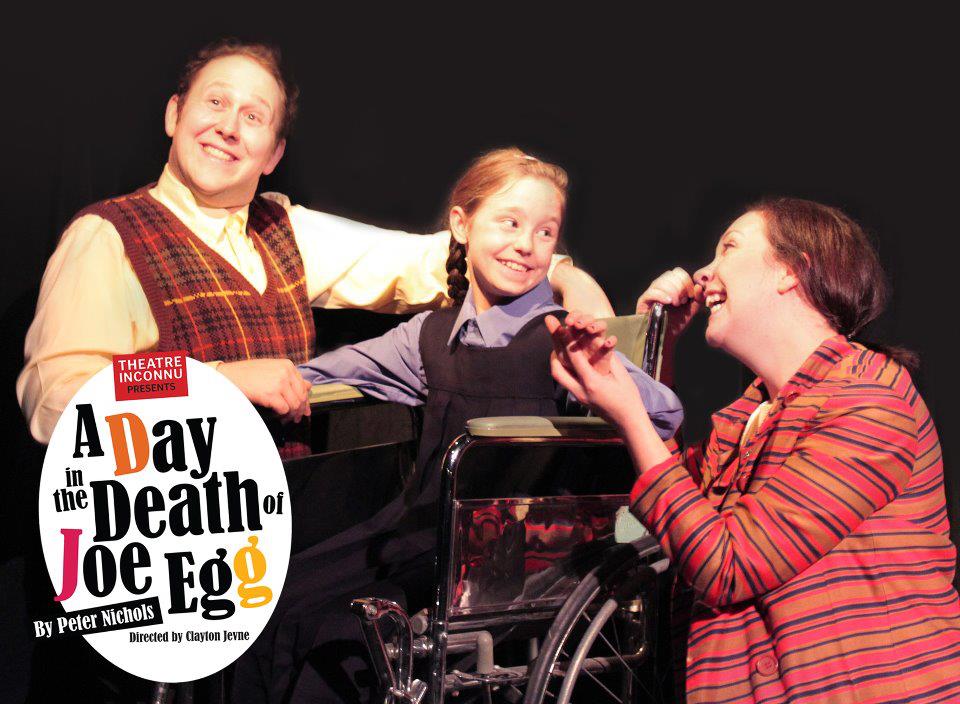 Photo: Graham McDonald used with permission
Peter Nichols' Tony Award Winning play has done a masterful job of treading a fine line between the absurd and the universally familiar; as he tells the tale of a family coping with life that has been defined by their daughter's severe disability. This drama/comedy is a far cry from the didacticism usually associated with "issue" plays.

It is an intensely alive and vibrant interaction of people who care deeply, but who have not yet absorbed their own circumstances. "All the way through the play Nichols walks a tightrope between black humour and heartbreak, and never slips once. There is a heart beating at the centre, all the while taboos are being smashed." —BBC TV
The Canadian College of Performing Arts stages Theatrical Treasures with performances of Village of Idiots and Ten Lost Years December 1-3rd.
Intrepid Theatre hosts their 3rd annual The Fringe That Stole Christmas fundraiser, Thursday December 8 at the Superior.  It's a wonderful evening of fun, music, entertainment and silent auction. Shop for Christmas presents and support a local theatre company at the same time!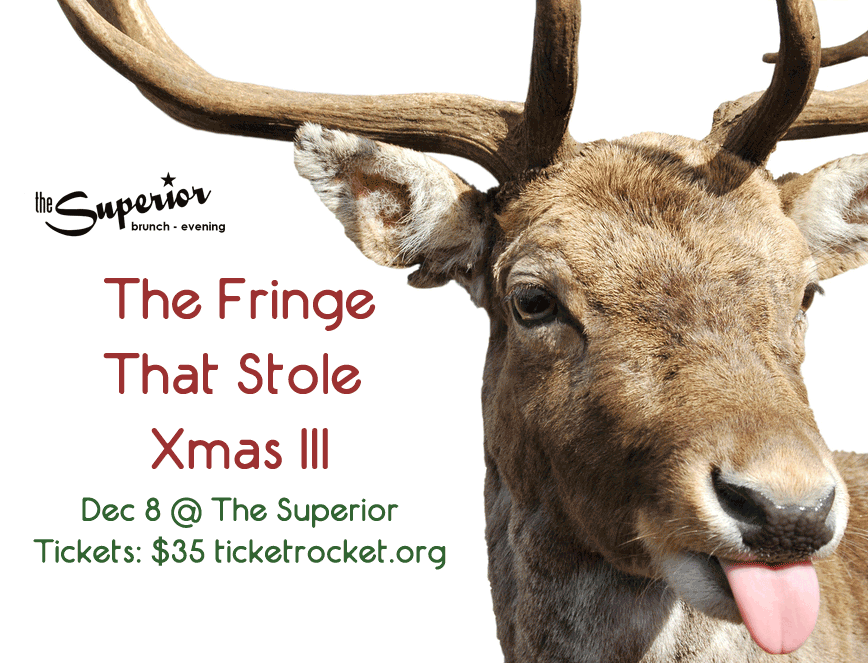 Blue Bridge Repertory Theatre moves to the Crystal Ballroom at the Fairmont Empress Hotel for this 3rd year of staging a Christmas radio play.  Miracle on 34th Street – December 14, 15 and 18.
There are two versions of A Christmas Carol: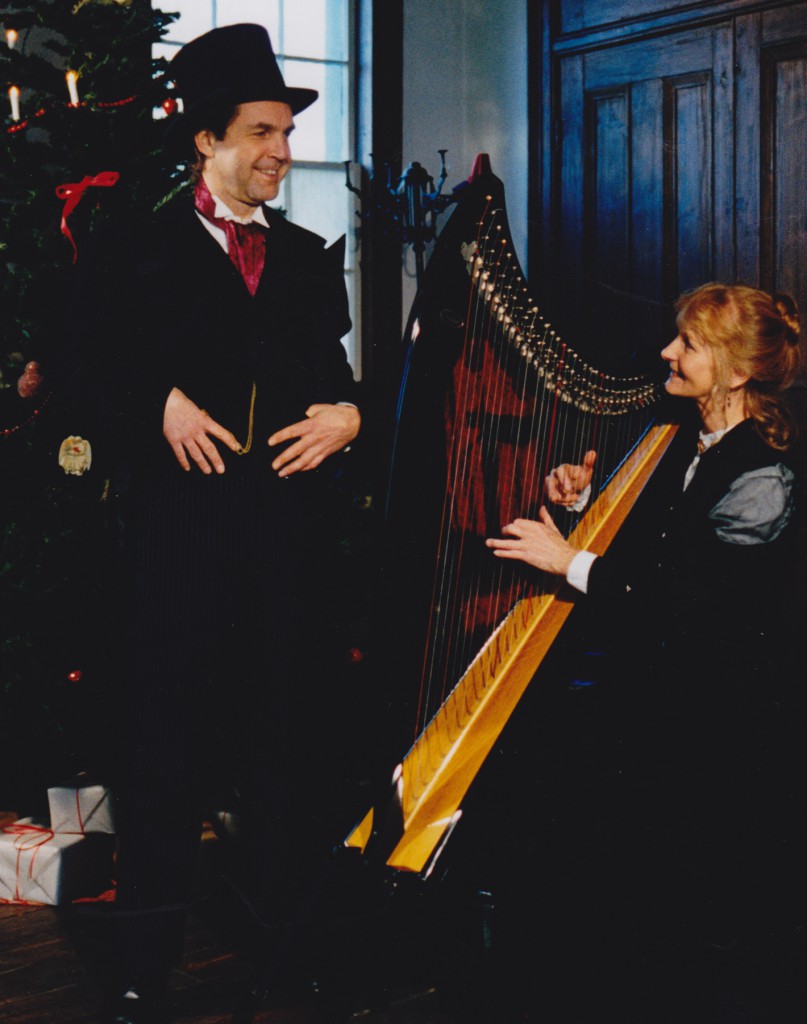 Photo: Clayton Jevne used with permission
Theatre Inconnu presents a two person version at Emily Carr House December 18-24 with a special Christmas Eve presentation at Little Fernwood Hall.
This two person, 80-adaptation of the timeless classic became a holiday tradition in Victoria from 1997 through 2004, delighting audiences of all ages.  Performed by Clayton Jevne and Sandra Ritter, A Christmas Carol succeeds in capturing the intimacy and poignancy of a story written to delight and inspire.  Both actors share in assuming the various roles, while Sandra also weaves musical magic throughout the show with her Celtic harp.  This is a fully acted play, with the actors shifting seamlessly from one character to another, creating a magical experience.
Christmas at Craigdarroch features Jason Stevens (last seen on stage as Blake in Glengarry Glen Ross) in his adaptation of the story. December 10,13, 14,16, 21, 23 and 28. (not designed for under age 13)
Jason is also appearing in Market Square December 17th (noon and 2pm) as part of their seasonal programming.
His performance has been described as "perfect" by the Oak Bay News. Barry Bowman, well-known Victoria radio personality enthuses "To have this kind of talent, someone who can do this without lights, without props, is incredible."
And finally, don't forget Atomic Vaudeville's Cabaret at the Victoria Event Centre, December 29-31. The New Year's Eve cabaret is legendary. Tickets in advance at Rebel Rebel, 585 Johnson Street.