My introduction to slam poetry, Tongues of Fire, the Victoria Slam Team and many other local poets was at a Buddy Wakefield event in January 2011.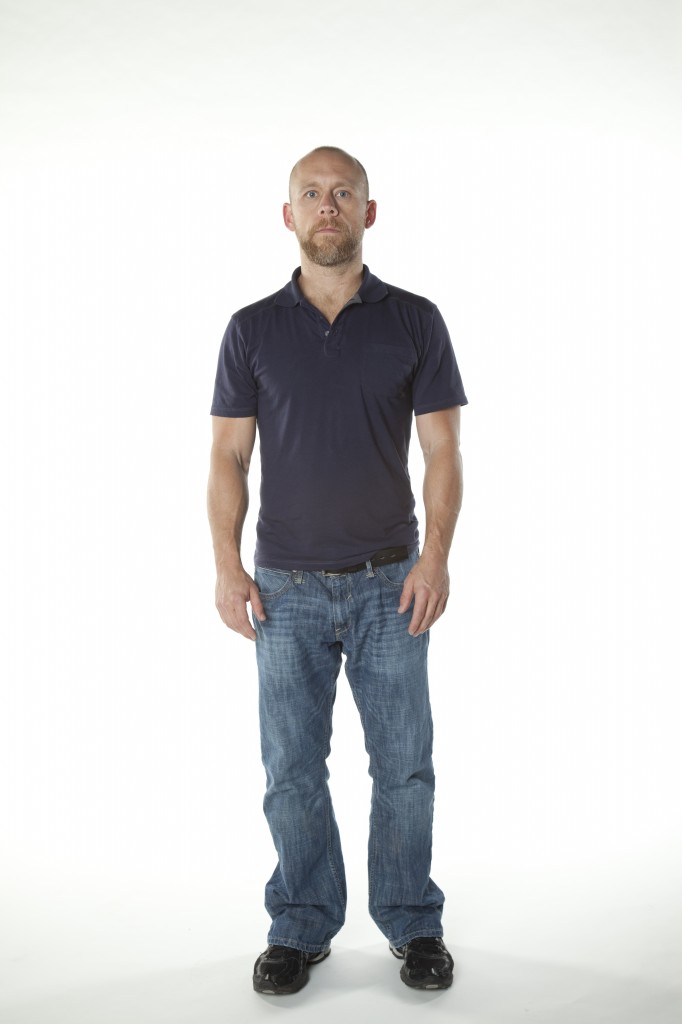 Photo: Inti St Clair 
Arriving close to start time, to a packed Solstice Café, I was ushered to one of the only seats left, a comfy arm chair at the very front of the room. As one of the oldest people there, I felt very cossetted and definitely unworthy of that special attention.
After the open mic and a break, Buddy Wakefield took the stage. Buddy is a big deal in poetry circles, but for some reason he was apprehensive on this occasion. It happens.  And then, he began to speak – to me! *Squeak*  Apparently he found my presence calming, and now, I was nervous.  Gradually nerves settled and the words – ah, the words!
Victoria is fortunate that he will be returning in 2013 – to a much larger venue – Monday March 18th at the Victoria Event Centre.  Tickets go on sale January 24th, in person at the Solstice Café, or by phone (TBA), and if I have any word of advice it would be – get them quickly.
And, to further tempt you, here is Buddy in performance.
[vsw id="bHX3qtJlmdU" source="youtube" width="425″ height="344″ autoplay="no"]
BUDDY WAKEFIELD is the two-time Individual World Poetry Slam Champion featured on NPR, the BBC, HBO's Def Poetry Jam, and most recently signed to Ani DiFranco's Righteous Babe Records. In 2004 he won the Individual World Poetry Slam Finals thanks to the support of anthropologist and producer Norman Lear then successfully defended that title at the International Poetry Festival in Rotterdam, Netherlands against the national champions of seven European countries with works translated into Dutch.

In 2005 he won the Individual World Poetry Slam Championship again and has gone on to share the stage with nearly every notable performance poet in the world in hundreds of venues internationally from The Great Lawn in Central Park and Scotland's Oran Mor to San Quentin State Penitentiary, House of Blues New Orleans and First Avenue.

In the spring of 2001 Buddy left his position as the executive assistant at a biomedical firm in Gig Harbor, WA, sold or gave away everything he owned, moved to the small town of Honda Civic and set out to live for a living, touring North American poetry venues through 2003. He still tours full time and considers annual Revival tours with Derrick Brown and Anis Mojgani, as well as separate tours with Ani DiFranco, to be the highlight of his career thus far.

Born in Shreveport, LA, mostly raised in Baytown, TX, now claiming Seattle, WA as home, Buddy has been a busker in Amsterdam, a lumberjack in Norway, a street vendor in Spain, a team leader in Singapore, a re-delivery boy, a candy maker, a street sweeper, a bartender, a maid, a construction worker, a bull rider, a triathlete and a sucker for anything unfolding. Loves peanut butter. And hygiene. Wakefield is a writer, the elated son of a guitar repair woman, wingman of Giant Saint Everything, and remembers Kirkwood, NY. Sanborn too.

Buddy, a Board of Directors member with Youth Speaks Seattle, is honored to be published internationally in dozens of books with work used to win multiple national collegiate debate and forensics competitions. An author of Write Bloody Publishing, Wakefield is known for delivering raw, rounded, high vibration performances of humor and heart.   From BuddyWakefield.com
Buddy Wakefield – Live!
Victoria Event Centre, 1415 Broad Street
March 18, 2013
DOOR 7:30 PM
SHOW 8:00 PM
You are advised to show up early.
Opening Act: Roadside Dogs (mcd and Jeremy Loveday)
TICKETS
On sale Jan 24
Available at Solstice Cafe
or online http://buddywakefieldvictoria.eventbrite.ca/
advance: Students $12 | Adults $15
@ door : Students $14 | Adults $18