Iconic Canadian artist Jimmy Wright died in 2008. To mark the fifth anniversary of Jimmy's passing, artist Kay Lovett has curated a retrospective of his work, the first public showing and sale.The 12 day retrospective opens  August 10,  2013 at the Martin Batchelor Gallery, and continues to the 22nd.
Wright was best known for his big polar bears and bisons, he had a master's degree in economics and a straightforward attitude. For years he had a studio & gallery on Yates Street in Victoria and was often seen getting coffee in his white lab coat. He donated artwork to save the stings program and was a hugely generous person. This will be the first retrospective showing of his work, along with some of his letters & essays. No one did the kind of work he did… he was unique.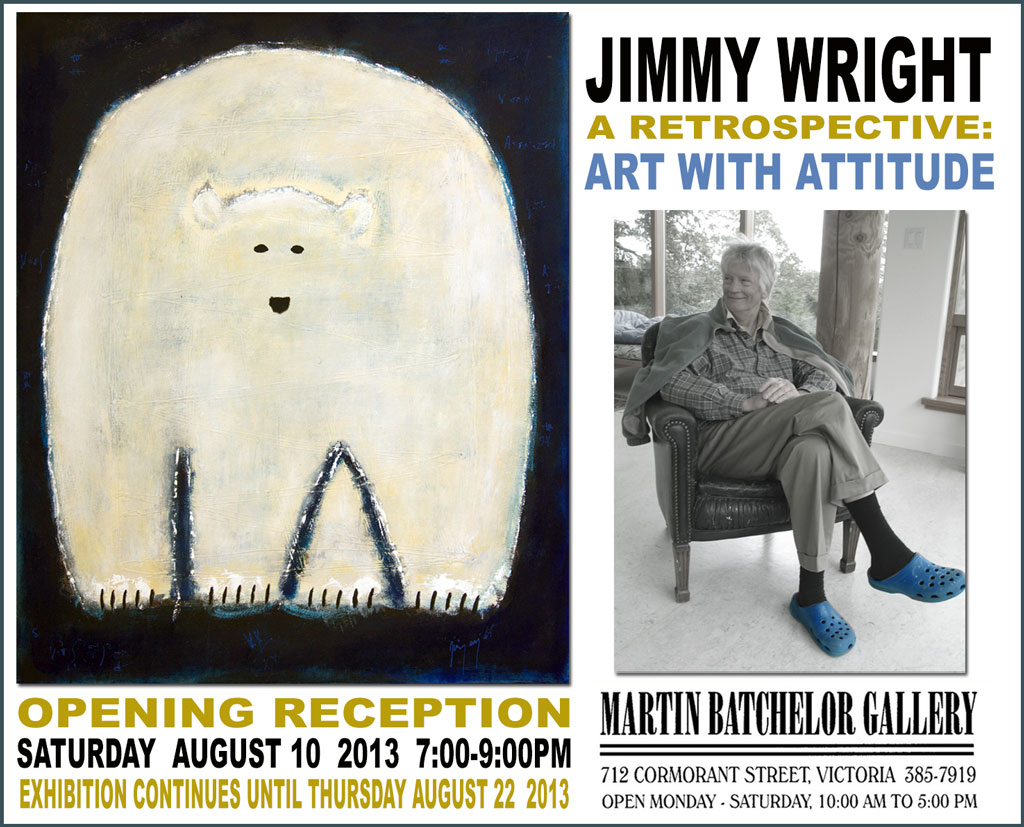 Here's a wonderful opportunity to view the scope of Wright's work. I've always loved the humour in his pieces, and appreciated the fine detail in what appears to be, at first, rather simplistic.
 Jimmy Wright
A Retrospective: Art With Attitude
Martin Batchelor Gallery 712 Cormorant St.
August 10 (Opening 7-9pm) thru August 22