Here's the presentation that Jaryd Zinkewich and I did at Pecha Kucha Night 4, Victoria BC, November 25 2010.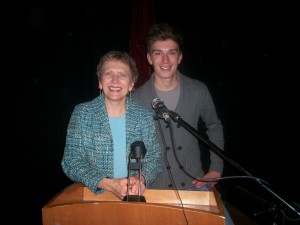 From our Pecha Kucha introduction:
"Jaryd Zinkewich and Janis La Couvée originally met through Twitter and Social Media Club, and discovered, despite several decades of age difference, that they shared many of the same values and ideas concerning community, connection and engagement.
They worked together on Twestival Victoria and continue to collaborate in building strong resilient networks for the 21st century in Victoria and beyond.
They believe we are building a proto-type for a new community, one in which everyone, young and old, digital and analog, will find their place."
(Thanks to Frans Jonker for the remix of audio and slide show)
>