I am not a reviewer, but do see a lot of theatre – 38 shows at this year's Victoria Fringe Festival (and somehow I managed NOT to see all the shows from Victoria going on to Vancouver).  
Here's a list of all the shows from the Victoria Fringe that are coming to Vancouver. The productions are uniformly excellent.  However, my taste in theatre may not be yours. Caveat emptor!
I've listed the shows alphabetically, as they are indexed in the program.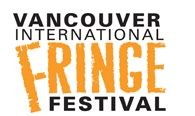 Animal Show
Katie Hood's tale of working in an animal shelter combines life, death, love and relationships – human and animal. Her virtuoso performance is by turns funny, and incredibly sad, as she comes to terms with the reality that not all can be saved – whether it be injured animals, or her current love.
archy and mehitabel
Jeff Culbert is a gifted and engaging storyteller. archy and mehitabel was performed at the 2009 Victoria Fringe.  If his appearance in this year's Victoria Fringe with The Donnelly Sideshow is any indication, you will be drawn into the story and the world that Culbert creates for you with little more than words and hand gestures.
This piece is based on the newspaper columns of Don Marquis – archy is a cockroach typing away, unable to shift for capital letters; mehitabel is the cat he befriends.
According to the London Fringe website the show is "ok for kids, but not aimed at kids"
Birdmann ( The)
This was by far the "fringiest" show I saw this year. All the way from Australia, Trent Baumann has crafted a show in true vaudeville fashion – with the strangest of twists.   Be prepared to be wowed by his sleight of hand, balancing act, juggling and magic tricks.  If you like your theatre on the "unique" side – you will appreciate the inimitable Birdmann.  The audience in Victoria definitely applauded his unique take on the world of vaudeville.
Winner – Pick of the Victoria Fringe 2011 – Comedy
Burning Brothels
Journalist Katherine Glover spent three years researching legalized prostitution in Nevada to craft her piece "Burning Brothels". More a historical presentation than theatrical, it remains that Glover is a competent lecturer who raises important issues in "Burning Brothels". I would highly recommend seeing her show in conjunction with "Phone Whore" by Camryn Moore.
Fortunate Son
Who knew Canadian history (or its imagined version) could be so entertaining? A highly polished piece with strong acting and direction, Fortunate Son tells the story of an imagined meeting between Justin Trudeau and his father's former campaign manager, Cal, just after Pierre Trudeau's state funeral. If you're a fan of drama, politics and Canadian history, you'll enjoy Fortunate Son.
Fruitcake
Rob Gee first appeared as a late addition at the Victoria Fringe in 2009 with Fruit Cake. I laughed until I cried. This former psychiatric nurse told tale after tale of his adventures on the psych ward with fast paced hilarity.
He came back in 2010 with Genghis Khan Guide to Etiquette (winner of Favourite Spoken Word) to another round of sold out shows.
This year's Smart Arse was again awarded Pick of the Fringe for Spoken Word.
Rob's shows are always popular. Don't miss out – book tickets or see Fruitcake early in the Fringe!
Giant Invisible Robot
The year was 2007 and a relative unknown named Jayson McDonald was performing Giant Invisible Robot in the smallest Victoria Fringe venue, the 50 seat Intrepid Club.  His show took the festival by storm, and became the sleeper hit. By the time I realized it – there were no more tickets!
He went on to create Boatload in 2008, Fall Fair in 2009 and Gunpowder in 2010.  All have been extremely popular with audiences.
You'll understand why – McDonald is a master of physicality, creating characters out of thin air with no more than a chair for prop.
The story of a painfully shy man and his compulsively destructive robot.
Underneath the laughs, and the child-like fantasy, lies a deeper, darker world.
Despite the title, this show has coarse language and adult themes.
Grim and Fischer
Performed in full face mask with incredible precision of movement, and interlacing of musical cues, Grim and Fischer is the story of death a-calling for Mrs. Fischer. But this tenacious granny puts up a fight. What ensues is 50 minutes of hilarity, fantasy and pathos.
A universal tale, re-imagined.
Winner, Pick of the Victoria Fringe, physical theatre, Grim and Fischer was also the show that garnered the most votes in a 72 show line-up, a magnificent achievement indeed.
All ages!
Houdini's Last Escape
Let yourself be transported to a simpler, less sophisticated time, and marvel as Houdini and his lovely wife tantalize you with their magic tricks.  A show within a show, this highly polished production was a true treat! You'll laugh, and gasp in awe. Don't miss "The Metamorphosis", the show stopping finale!
Featuring Seattle area magician and physical theatre artist, Christopher Bange as Harry Houdini and physical comedian Tara Travis as his wife Bess.  Travis went to "magic school" and had to sign an oath of confidentiality to perform in this piece.
Other than the "b" word, this show is definitely suited for children of all ages.
Jem Rolls is Pissed Off!
Jem Rolls was trying to find where his male cat had sprayed and finally located the smell – he'd been walking around in shoes soaked in cat urine.  Jem's take on the incident –  "I am the smell, I am the smell!" which can be, quite aptly, a metaphor for life.
Jem Rolls is a performance poet unlike any other – producing rivers of words, a deluge of images for your delight and mystification. Quick – did you get that idea? Maybe not.  He has been touring on the Canadian Fringe circuit for a decade and is definitely a must see in my yearly fringe theatre pilgrimage.
Don't go to his show tired – I have, and been completely overwhelmed.  There is only one Jem Rolls!
Winner – Pick of the Victoria Fringe 2011- Solo Show.
Like Father, Like Son
Chris Gibb is another Fringe veteran.  I do not know this particular work, but based on his previous shows-  Gibberish, the Power of Ignorance, Antoine Feval and the Further Adventures of Antoine Feval – am extremely confident in recommending "Like Father, Like Son".
Chris is a consummate professional, capable of handling multiple distractions during a performance  – squeaky chairs, a coughing audience member – all while maintaining a certain cool, quiet, wry sense of humour.  Laughter is guaranteed.
"Like Father, Like Son" chronicles the terrors of fatherhood – what joy!
Little Orange Man
The mind of Ingrid Hansen is a wondrous thing, for from it springs the tale of Little Orange Man.
(an aside:  I cannot be impartial when it comes to Ingrid's work.  My son, Elliott Loran, co-produced and performed Ginger Ninjas with her at the 2010 Victoria Fringe. In addition, he is a cast member of Pretty Little Instincts, a modern dance/butoh/physical theatre performance piece that defies categorization, originated by Ingrid's company – Snafu Dance Theatre.)
Puppets made from sandwiches, Danish folk tales of untold cruelty, shadow puppetry, dream experiments – this story has it all.
Kitt the Kinder Whisperer asks you, the audience, to join her on a journey back to her beloved grandfather, the source of many of her fantastical tales.  Will you succeed in reaching him in time?
Prepare to be taken away.
Winner – Pick of the Victoria Fringe 2011 – Physical Theatre.
Peter 'n Chris and the Mystery of the Hungry Heart Motel
Graduates of the University of Victoria's Theatre program, Peter Carlone and Chris Wilson were already regulars of Itsazoo Productions and Atomic Vaudeville when they first mounted their eponymous The Peter 'N Chris Show at the Victoria Fringe in 2009.  They were a huge hit.
Awards include: Pick of the Victoria Fringe 2011 – Comedy,  Outstanding Duo Ottawa Fringe 2010 and the Plank Magazine Buzz Award Victoria Fringe 2009.
Peter 'n Chris display great physical comedic timing, with wonderful story arcs.
The Mystery of the Hungry Heart Motel is more straight forward than their two previous shows, but be prepared for a twist at the end!  I didn't see it coming.
Be sure to get tickets or go to a show early in the fringe – they will sell out.
Phone Whore
Cameryn Moore has crafted a solo show from her experiences as a phone sex worker. At the previews in Victoria, she stated "Whore is in the title so people can self-select. If they are bothered by the word, they probably don't want to see my show."
I didn't see the show, but nevertheless believe, particularly at a fringe theatre festival, that it is important work that should be available to theatre-goers.
Phone Whore was awarded Pick of the Victoria Fringe 2011 – Drama.
Rambo, the Missing Years
Somehow Howard Petrick managed to organize an anti-war movement inside the USA Army while enlisted during the Vietnam War.  He's finally decided to tell us about it.  Howard's show is proof you can fight bureaucracy and win. How he does so is told with aplomb and a certain sense of mischievousness.
This is an important piece of history –  from the common man's point of view.  And highly relevant, as Petrick himself points out when referencing Bradley Manning, imprisoned for whistle-blowing during Wikileaks.
Shlong Form Improv
We are fortunate in Victoria to have some masterful improvisers, and I've come to appreciate the many forms improvisation can take. I was intrigued by this blending of SHort and LONG form improv comedy.   These ex-pats from Seoul are veterans of the Tokyo, Hong Kong, Beijing and Seoul Improv Festivals.  Their show is based on a random selection of two short form games by audience members, which then inspire two separate and innovative long forms. A different performance every night!
Sparrow and the Mouse (The)
Melanie Gall is an opera singer, and with her sister, the creator of a top knitting podcast The Savvy Girls Podcast. The Sparrow and the Mouse is her summer vacation.
If you love the music of Edith Piaf, you'll want to attend this show and hear the untold tale of Edith Piaf's half-sister, Simone, a woman who devoted her life to Piaf.
Gall's vocal work is a treat, and her acting solid. How could I resist an English-French production of some of the most popular songs of the modern French chansonnier tradition.
Suckerpunch (The)
I was first introduced to Brent Hirose at the 2010 Victoria Fringe. Together with Kami Desislets he presented the incredibly thoughtful Unequal Harvest about the world food crisis.  So, when I learned that he was coming again, I couldn't wait to see Suckerpunch.
Imagine a world without regrets! A world where you can re-wind your life, just 5 seconds, and take back those mis-spoken words or actions. What would it mean?
A stuttering slam poet, broken security guard, cool dude, confident CEO collide and are inter-woven in this tale of intrigue, time travel, and terrible science.
Not to be missed!
Under The Mango Tree
Not part of this year's Victoria Fringe, I saw this piece during Intrepid Theatre's season.
A semi-autobiographical tale by Vaneesh Dubois of the hardships her family endured when her father emigrated to Canada, leaving the family behind in Fiji.
I appreciated the window into a different culture, and a view of our Canadian culture that is not mine.  Dubois is a great storyteller.
Whiskey Bars
An aging cabaret singer, backstage before his come-back performance, regales us with stories of past glories and successes, all the while singing the melancholic and heart-breaking music of Kurt Weill.
Bremner Duthie was a treat. His strong and haunting character remains one of the highlights of the Victoria Fringe 2011 for me.
Winner – Pick of the Victoria Fringe 2011 – Musical
My apologies to the cast  of Red, and the Seminar; I simply ran out of time.
Reviews from the Victoria Fringe can be found at: Culture Vulture Victoria, Monday Magazine, the Times Colonist, Camosun College's Nexus Newspaper
Happy fringing!