Anne of Green Gables presented by the Victoria Operatic Society. Interview with Tara Britt and Molly Lydon.
In celebration of Canada's 150th birthday, the Victoria Operatic Society is once again staging the quintessential Canadian musical—Anne of Green Gables November 24-December 3, 2017.
Director and choreographer Tara Britt has a long connection with VOS; her mentor Sylvia Hosie choreographed the 2001 VOS production of Anne. Britt says "I've learned so much from Sylvia–a lot of her will come into the show.  I've made some updates to the choreography and the blocking but ultimately Anne of Green Gables is a timeless classic and you don't change a timeless classic."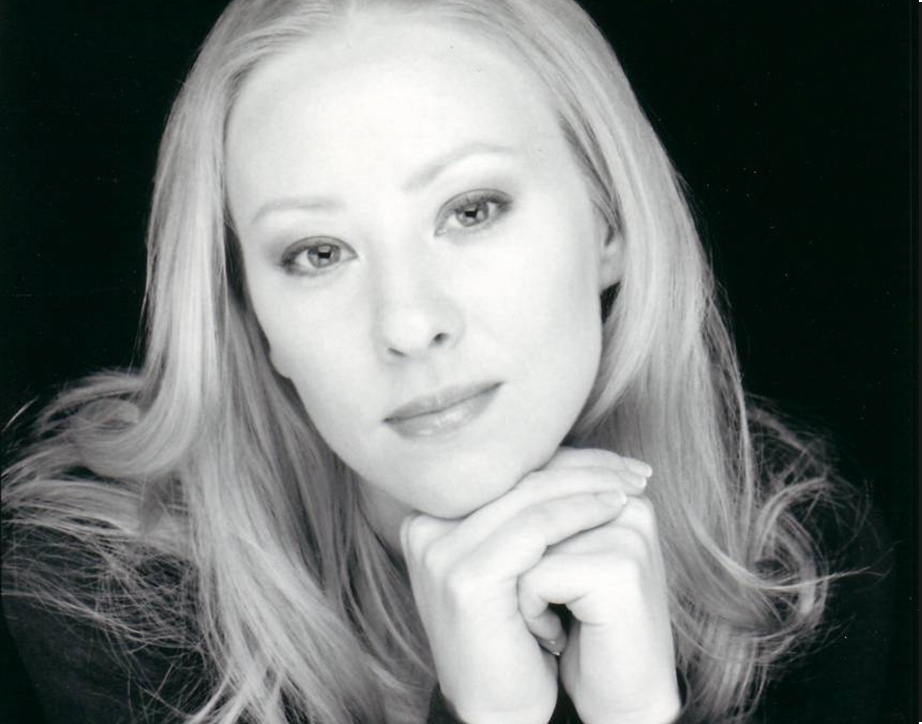 Tara Britt. Photo: Urban Arts
The cast of 32 is comprised of stage veterans like Dan Costain (playing Matthew Cuthburt) who was in the original Charlottetown Festival production in 1965 and Jo Barnes (Marilla Cuthburt) alongside early career artists Molly Lydon as Anne Shirley and Angelina Robertson as Diana Barrie. There are 19 young people, from 12 to 20, in the ensemble.  Britt was impressed with the level of talent during the audition process and says, "I couldn't turn anyone away".  VoS is the training ground for many who go on to professional training programs like the University of Victoria and the Canadian College of Performing Arts.
"Anne of Green Gables is a beautiful story" says Britt, "It will appeal to kids of all ages".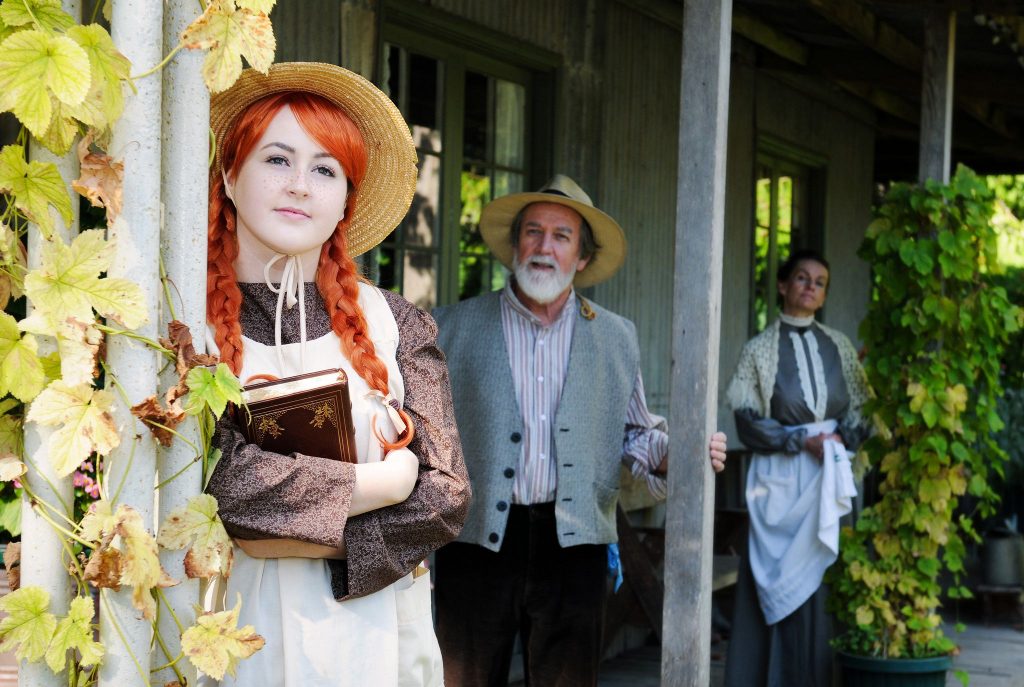 Molly Lydon as Anne, Dan Costain as Matthew, Jo Barnes as Marilla. Veronica Bonderud Photography
Molly Lydon has always loved the music from the show, and performed it at music festivals.  "It's an iconic Canadian story. With VOS' reputation for high production values I was just so excited to be involved in any way".
For Lydon it's been a real character journey, taking Anne from 11 to 17, recreating the imagination of a child and then having her age. There's a certain weight and responsibility that comes with the role. "You don't want to do what everyone else has done; I'm trying to replicate a character but not copy" she says.
Anne of Green Gables is a stage reunion for Lydon and three other cast members from last season's Next to Normal at Langham Court Theatre—Rowan Wolfe plays Gilbert Blyth, Francesca Bitonti is Mrs Stacey and Mrs Blewett and Craig Wilson is the station master.
Lydon has enjoyed working with the young ensemble alongside the stage veterans, a feeling shared by Britt. "It's been a great rehearsal environment and learning process".
"Anne of Green Gables is an all-ages show with something for everyone. The script is witty, there are heart-warming moments and the music carries the story line."
The simple story of Anne Shirley has touched the hearts of readers around the world, with the novel (by Lucy Maud Montgomery) selling more than 50 million copies internationally since it was first published in 1908. Translated into more than 20 languages, adapted into feature films and highly successful made-for-TV movies, Anne of Green Gables has delighted the hearts and imaginations for generations. Created in 1965, this musical version of Anne of Green Gables has toured across Canada and to Tokyo, New York and London's West End, and the original Prince Edward Island production has been deemed the "longest-running annual musical theatre production" by Guinness World Records.

This quintessential Canadian musical filled with unforgettable characters brings the comical adventures of spunky red-headed orphan Anne Shirley to life as she wins over her new family and the rest of Prince Edward Island with her spirit and imagination in this heartwarming story about love, family, and home.

VOS' latest production from director and choreographer Tara Britt, features music direction by Brad L'Écuyer and a cast of 34. The cast is led by Molly Lydon as Anne Shirley, Jo Barnes as Marilla Cuthbert, Angelina Robertson as Diana Barrie, and Dan Costain as Matthew Cuthbert. Originating the role of Mood McPherson in the 1965 production, Dan Costain performed for many years in the original production, touring the show to Japan and to Broadway in 1971.

Anne of Green Gables features a book by Don Harron with music by Normal Campbell, lyrics by Harron and Campbell, and additional lyrics by Mavor Moore and Elaine Campbell. The VOS production of Anne of Green Gables features set design by Guy Chester, lighting design by Adam Wilkinson, projections by Pat Rundell, and costume design by Lal O'Connor.
Anne of Green Gables, directed and choreographed by Tara Britt
presented by the Victoria Operatic Society
November 24-December 3, 2017
McPherson Playhouse
Tickets: McPherson Box office at 250-386.6121 or online at rmts.bc.ca.
VOS is a non-profit, volunteer-driven organization established in 1945 with the purpose of bringing top-quality live musical theatre to Victoria and giving aspiring singers, performers, and stagecraft workers the opportunity to develop and display their talents in all facets of musical theatre production.