So near and yet so far. It's been simply ages since I've headed over to SaltSpringIsland to peruse the market, shop at Mouat's, stroll through art galleries and craft shops, and head to the top of MountMaxwell.
I'll get a chance at a few of these activities this week thanks to the very generous members of the Salt Spring Island Christmas Committee. I've been invited to judge the 3rd Annual Glowtini Contest at Harbour House Hotel on Thursday December 5th at 8pm, part of the Christmas on Salt Spring events. Winners will get bragging rights for the best signature holiday cocktail on Salt Sprinng Island and take home the coveted "Glowtini Trophy". $1 from the sale of each Glowtini will go to the Copper Kettle Community Partnership.
This year the winning Glowtini will be awarded to the contestant who best incorporates local ingredients and captures the Christmas on Salt Spring theme: 'Get Your Glow ON!'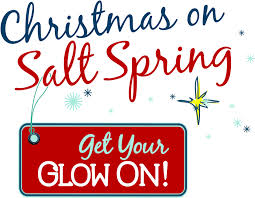 Emcee for this year is writer and radio personality, John Bateman.  He is thrilled to be part of the action, "I am excited to be hosting an event where it is not only acceptable for the crowd to drink martinis, it's almost expected of them. It's refreshing to see an event on Salt Spring that is strictly for fun and doesn't involve saving the world in some way."
Fellow judges are Art of the Cocktail winner Jayce Kadyschuk, the manager and executive bartender of Clive's Classic Lounge at the Chateau Victoria Hotel, and from Vancouver, respected blogger Rebecca Bollwitt, Miss 604. We'll be judging based on presentation, colour, festiveness, the use of local ingredient, taste, and Glow factor.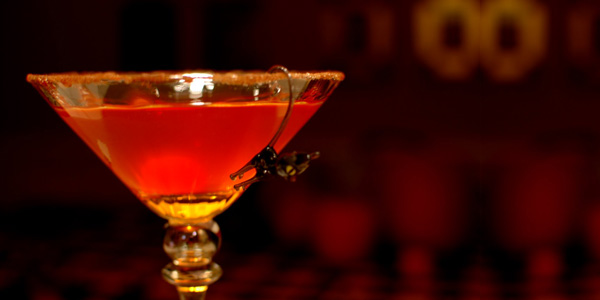 The eight participating restaurants are Auntie Pestos Restaurant, Harbour House Hotel Restaurant and Organic Farm, Moby's Oyster Bar Marine Grill, Oyster Catcher, Rock Salt, Salt Spring Inn, The Local, and Tree House Café.
On the same evening Salt Spring welcomes shoppers to Shop Late & Social in Ganges from 5 until 8 pm.
About the Salt Spring Christmas Committee:

The Salt Spring Christmas Committee is comprised of the Island's accommodation providers, retailers, restaurant owners, specialty stores, non-profit groups, local media, the island's arts community and the members of the Chamber of Commerce.  Title sponsor of this year's event is Country Grocer.

For a complete list of Christmas on Salt Spring events please visit: www.christmasonsaltspring.com.   For accommodations that will tuck you in, please visit: www.saltspringtourism.com.
I'm excited to take a night away and experience Salt Spring Island for Christmas. We're fortunate in Victoria to be able to practice "100 Mile Tourism" with world-class destinations within easy reach, a short ferry ride, and a world apart.