A Closer Walk with Patsy Cline by Little Bowes Street Collective October 21-29, 2017. A preview.
One of Victoria's newest theatre companies, Little Bowes' Street Collective brings A Closer Walk with Patsy Cline to the Teechamitsa Theatre at Royal Bay Secondary October 20/21 and to the CCPA Performance Hall October 27/28/29.  I spoke with co-founders Melissa Young (director of the show) and Alison MacDonald (who performs the role of Patsy Cline).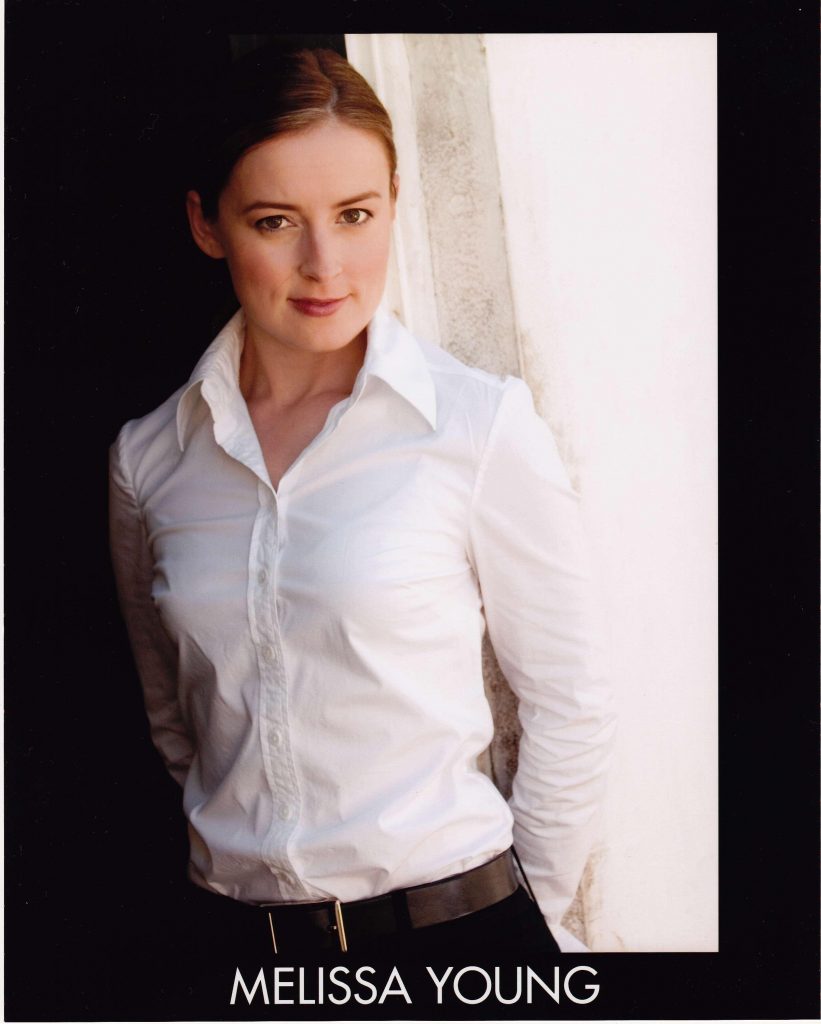 Melissa, can you tell us about Little Bowes' Street Collective and why you have formed the company? What is the inspiration for the name?  Do you plan to offer shows on both the West Shore and in town in the future?
Alison and I first met 14 years ago during a production of Annie at Chemainus Theatre Festival. We were in the show together and we were also roommates—needless to say we quickly became really good friends. Over the years we have always stayed in touch, and in doing so found our artistic passions, sensibilities, and ideas have really meshed. We have a shared desire to tell engaging stories through song; and we are interested in women's voices and stories.
Little Bowes' Street is the street where Alison's parents lived when she was born. It's in a small town in Newfoundland. To us, it represents simplicity, ease, and authenticity—all values that we want to embody in our work.
It would be wonderful to continue to produce shows in the Westshore and in Victoria as we believe there is enough interest to support another professional theatre company. At least we hope people will support this endeavor!
Can you comment on the staging and the direction?  
I'm interested in telling Patsy's story—her rise to stardom, propelled by her determination and confidence—through the lens of Little Big Man (the radio DJ who is reminiscing about Patsy's life)—a role played by Leon Willey in this production. It's through his perspective that we see and hear Patsy, whether it's watching her live at the Grand Ole Opry, or watching her on TV on one of her many televised appearances. I'm really interested in the image of the records that Little Big Man spins, as there are so many memories and associations with the physical record. For myself, I am reminded of my own associations of listening to my grandparents' records of country western singers while pouring over the text and imagery on the jacket. It was a happy time. I think Patsy's music creates many associations and memories for people and that's why her music has such a universal appeal.
What are the challenges/opportunities/differences of being in a larger theatre like Teechamitsa (at Royal Bay High School) and then a smaller venue like CCPA?
It's been wonderful working in the Teechamitsa Theatre as it's a big, new space. It's also been a great experience for my students (Melissa is head of the theatre department at Royal Bay Secondary) who have had the opportunity to work alongside and take workshops with members of our professional team. Students are gaining a first hand understanding of what it's like to work in professional theatre.
Working at CCPA will certainly be different as it is a much smaller space; however, I am excited about the intimacy that is possible between Patsy and the audience with the smaller venue.
In regards to the musical direction—who are the musicians and instruments?
Alana Johnson is our musical director and she plays piano. Dylan Lammie is our guitar player, Colin Webster plays the drums, and Joe Doyle plays bass.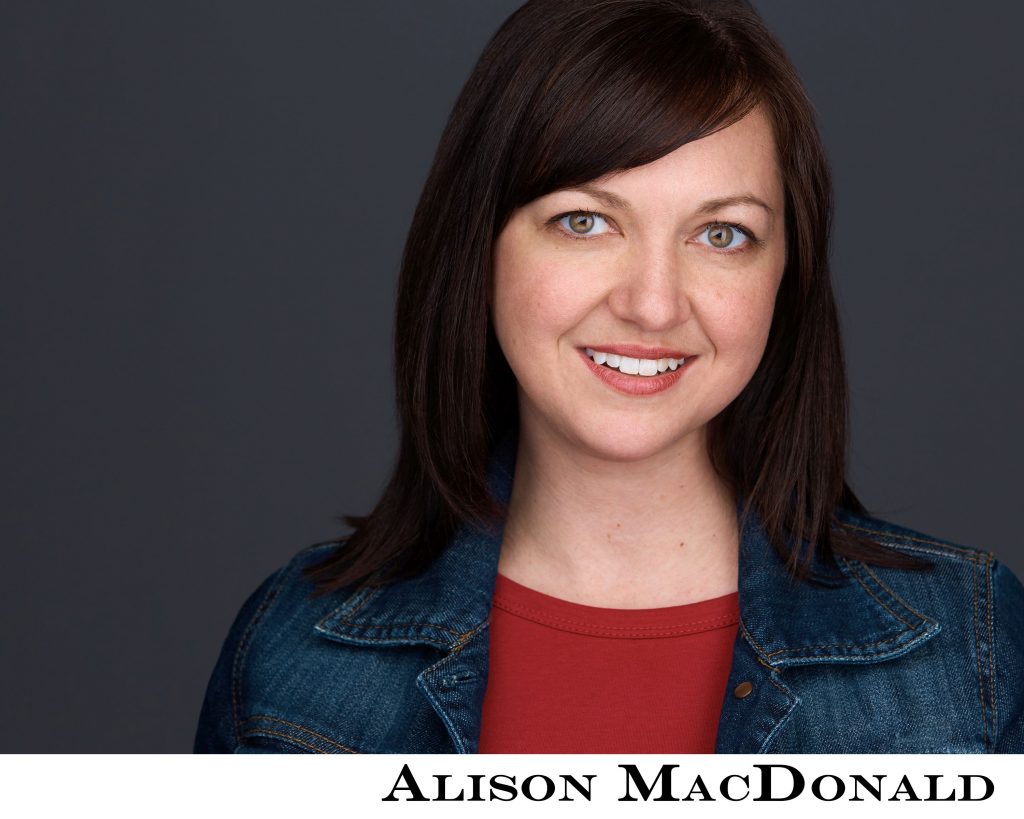 Alison, how did you come to be Patsy Cline?
Last year I was asked to audition for a production of A Closer Walk With Patsy Cline.  I had to send a video of me singing three Patsy tunes – Walkin' After Midnight, Crazy, and I Fall To Pieces – which was then sent to the Patsy Cline Estate for approval.  I remember being so thrilled AND terrified when I found out I was cast!  Patsy Cline's voice is so iconic and she has such a strong, beautiful presence that it was a bit daunting at first, but soon it became a real joy getting to discover my inner Patsy Cline.
What do you think resonates most with an audience?
People may think "Oh Patsy Cline – she's that country singer" and yes, she sang country music quite beautifully, but I think what truly resonated with her fans was her ability to dig into the story & heart of a song.  She's a storyteller.  There's a theatricality in the music.  It is such a gift getting to sing these tunes and share these stories with modern audiences.  There's no fourth wall when Patsy is singing and it's great!
Who should come?
Anyone and everyone who loves Patsy Cline should come see this show! Anyone who loves music should come!  If you don't know who Patsy Cline is, come see this show and experience who this woman was and what she brought to the music industry!  You will have a great time.  I guarantee it!!
My favorite part…
hmmmm, it changes daily!  Watching Leon Willey play a quirky comic in the Grand Ole Opry is pretty darn entertaining.  His joy is crazy infectious!  I also love singing Faded Love – I didn't know the tune before, but it's one of those songs where the music completely supports the emotional story.  The melody almost sounds like crying at times.  It's such a beautiful tune.
How is more than just a music review?

It's similar to a music review in that it has a giant list of songs, but often in a music review, there isn't a lot that ties the songs together.  Dean Regan has created a lovely framework for Patsy's music by having a charming radio DJ in the 1960s (The Little Big Man) dedicate his evening radio show to Patsy.  The Little Big Man has a deep admiration for her and as he drops the needle on her greatest hits, we see Patsy through his eyes.
What's next for you?
I'll be heading back to Edmonton, Alberta and working on some small projects that are in the beginning creation stages.  I'm also part of a newly formed Children's Music duo called "The Whoopsie Daisies" and we are prepping to record our first album!  We're very excited about it!  Keep an ear out for our future hit "The Macaroni Zamboni"!
A Closer Walk with Patsy Cline chronicles the life of one of the most influential female country singers of all time, Patsy Cline. In this highly acclaimed musical follow Patsy Cline and her rise to stardom, from her hometown in Virginia, to Carnegie Hall! Featuring some of her greatest hits, including "I Fall to Pieces", "Walkin' After Midnight" and "Crazy".

Starring Alison MacDonald and Leon Willey, with direction by Melissa Young and music direction by Alana Johnson.
A Closer Walk With Patsy Cline
Little Bowes' Street Collective
October 21-29, 2017
PLAYING AT TWO LOCATIONS:
Teechamitsa Theatre (3500 Ryder Hesjedal Way, Colwood)
October 20 8PM
October 21 8PM
Ticket pricing: $25 (senior $20, student $17)
Canadian College of Performing Arts (1701 Elgin Road, Victoria)
October 27 8PM
October 28 2PM and 8PM
October 29 2PM
Ticket pricing: $30 (senior $25, student $21)
http://www.ticketrocket.co/search/events?searchText=patsy+cline