Company C presents Marat Sade October 22-25, 2015.  Preview.
Company C is the Year III collaborative theatre collective of the Canadian College of Performing Arts. During a four month period (September-January) students produce three shows and perform every function necessary to its creation, from acting to stage management to design (set, costumes, light, sound) and publicity/fundraising, assisted by theatre professionals and mentors, including a guest director.
The first production of their 2015-2016 season is Marat Sade by Peter Weiss (full title–The Persecution and Assassination of Jean-Paul Marat as Performed by the Inmates of the Asylum of Charenton Under the Direction of the Marquis de Sade), directed by James Fagan Tait (returning to direct Company C after sold-out productions of Six Characters in Search of an Author in early 2015 and Zorba, the Musical in the fall of 2013). Victoria audiences are also familiar with Fagan-Tait's work as playwright and director through his association with the Belfry Theatre (The Life Inside, Helen's Necklace being the most recent; upcoming is 21 Ways to Make the World Last Longer during the Spark Festival in 2016).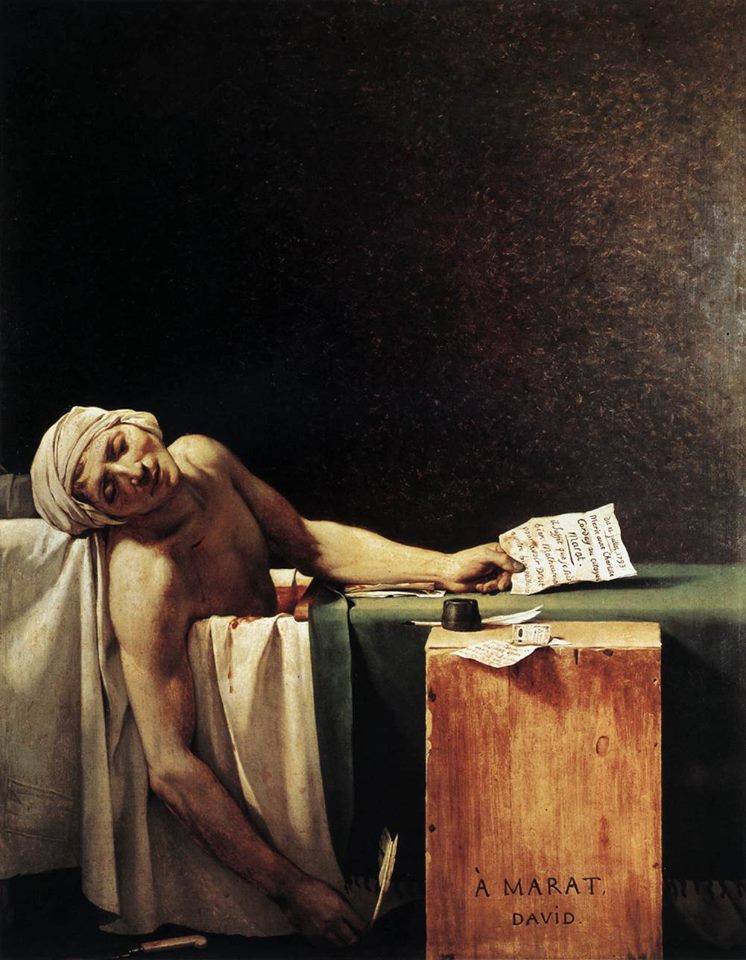 Caitlenn Bull, Company C student responsible for media relations, answered questions about the show.
Marat Sade is an incredibly dense play within a play. What drew the current Company C to this production for their inaugural show?
Jimmy (James Fagan Tait)  found after directing Six Characters in Search of an Author last year that he loved doing the immersive plays. He said he enjoys plays where different realities are played with. This play is a great opportunity for students because it allows us to develop our own characters and back stories. He has loved the play for many years because it's "an immersive experience that involves drama comedy and music" that "holds remarkable thoughts". He knew it was something the students and audience would love.
What has the experience of working with Fagan Tait been like for the students?
Jimmy is amazing!! He's quirky and funny and brilliant. He always keeps us smiling and is a great mentor for all of us. We all admire him.
What are the biggest lessons you've learned in producing this play?
Personally, I've learned what a great experience this kind of immersive play can be. Being able to use the audience in an improvisational way while working with such a profound script is so much fun and keeps the show fresh and ever changing. I have also learned that being in a production where we're all on stage the whole time means that we always have to be dropped into the now of our characters. Nothing can be pushed or faked, we just live through every rehearsal and every run and its been so rewarding.
What would you say to someone who is sitting on the fence as a potential audience member to encourage them to attend?
Marat Sade has something for everyone. It is politically challenging, musically brilliant, funny, and will make you reevaluate yourself. The actors are remarkable and Jimmy is great at bringing out the utmost talent in everyone.
The company is already hard at work preparing for their upcoming productions of The Great Gatsby (Deccember 3-6) directed by Ron Jenkins and Stephen Sondheim's Into the Woods" (January 28-February 6, 2016) directed by Sara-Jeanne Hosie.
Marat Sade by Peter Weiss, directed by James Fagan Tait
Presented by Company C at the CCPA Performance Hall, 1701 Elgin Rd (Oak Bay)
October 22-25th.  (7:30 pm October 22, 23,24; 2pm October 23, 24, 25)
Tickets: $15-$24 (plus service charge) via Eventbrite or at the door.
For tickets and box office information please contact the Canadian College of Performing Arts Box Office at 250-595-9970.