Country Song at Intrepid Theatre OUTstages Festival 2017. An interview.
I had a chance to catch up with actor Lee-Anne Poole about her show Country Song, coming to Intrepid Theatre's OUTstages Festival June 22nd and 24th.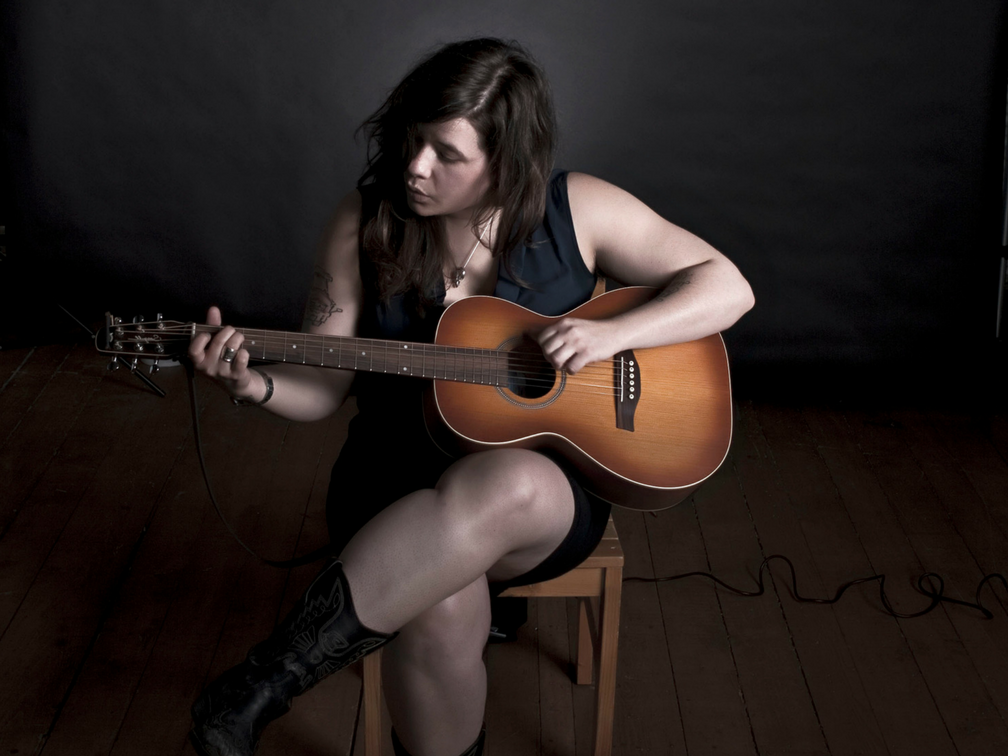 What sparked the creation of this show? Is this your first one person show?
I wanted to try something new. And I had some bit and pieces written. Stories about my father. He loves Country Music. I spent a few months trying to teach myself how to play guitar and write my own country music songs. So this is my attempt that that. Being something new. This is the 4th one person show I've written. And the only one I perform. I'm usually a writer/producer. I'm not an actor. But I don't have to be an actor for this show, because the character is me! Being terrified to be in front of an audience. And Being terrified of sining and playing guitar. So the show is an experiment in fear. And forcing myself to experience it.
When did you debut the show and how has it changed since the debut?
I first performed the show about 4 years ago at The Queer Acts Theatre festival in Halifax. I'm only changed it slightly, a few lines here and there.
Can you comment on the design aspect of your show, its esthetic?
It's very simple. I stand onstage with a guitar. I could do this show in a theatre or in your living room.
What do you hope to inspire in your audience?
I hope to inspire some laughter. I hope to inspire people to do something that scares them.
Who will be interested as a potential audience member?  What would you say to entice someone to come?
So far people have seemed to enjoy watching someone be genuinely terrified. You don't get to see that put onstage purposefully very much! It's 45 minutes of stories of family, simple music, and me dripping in sweat terrified.
What's next?
Right now I'm working on Pony Play, a homoerotic western about the love between a man and his horse, and Promises, looking at Queer marriages.
Significant accolades or awards?
CFAT Media Arts Scholarship, RBC Emerging Artist Award, and a past winner of The Mayors Award for Emerging Theatre Artist
Country Song premiered at Halifax's Queer Acts Theatre Festival, toured to The Dublin International Gay Theatre Festival, and opened for singer/songwriter Rae Spoon. It's award winning playwright Lee-Ann Poole's love letter to country music. From sharing her own stabs at the genre to stories of her father, Country Song conquers some fears and re-imagines who you can be.

"Poole had the audience eating from her hands from the first strum of her guitar" -The Coast

"spellbinds audiences" -Chronicle Herald
Country Song written and performed by Lee-Anne Poole (Halifax); directed by Dustin Harvey
Outstages Theatre Festival
June 22 at 7pm and June 24 at 7pm
Intrepid Theatre Club (#2-1609 Blanshard Street at Fisgard)
Tickets $20 via Ticket Rocket online, by phone at 1-855-842-7575, or in person at 101-804 Broughton Street. Also, at the door
Duration: 45 minuts
Rating: Coarse language
Genre: musical, storytelling