Describe My Lonely by Robbie Huebner January 19-22 2016. A Review.
Describe My Lonely by Robbie Huebner (The Dangers of Daphne, Archand)–presented by Catador Theatre January 19—22 at the Intrepid Theatre Club–is an assured production: emerging playwright Robbie Huebner's dialogue, whip-smart and full of comedic flair, truly capturing not only the zeitgeist of an age—and gamer and fantasy culture—but also the heartbreak of romance and the alienation of the online space.
His characters and situations are funny and engaging, and every slightly neurotic. Whether 19 or 59, people today can relate to navigating the obstacle-laden waters of relationship break-up and the ensuing attempts to find a new partner, complete with friends determined to help, all manner of bizarre new "rules" to follow, and online gurus spouting their truth.
In a new departure this piece was originally written for a solo male actor and then adapted for a solo female actor—the dialogue and situations change slightly, but with surprising results and readings. In part, the audience must determine whether this is due to society's messaging or personal bias.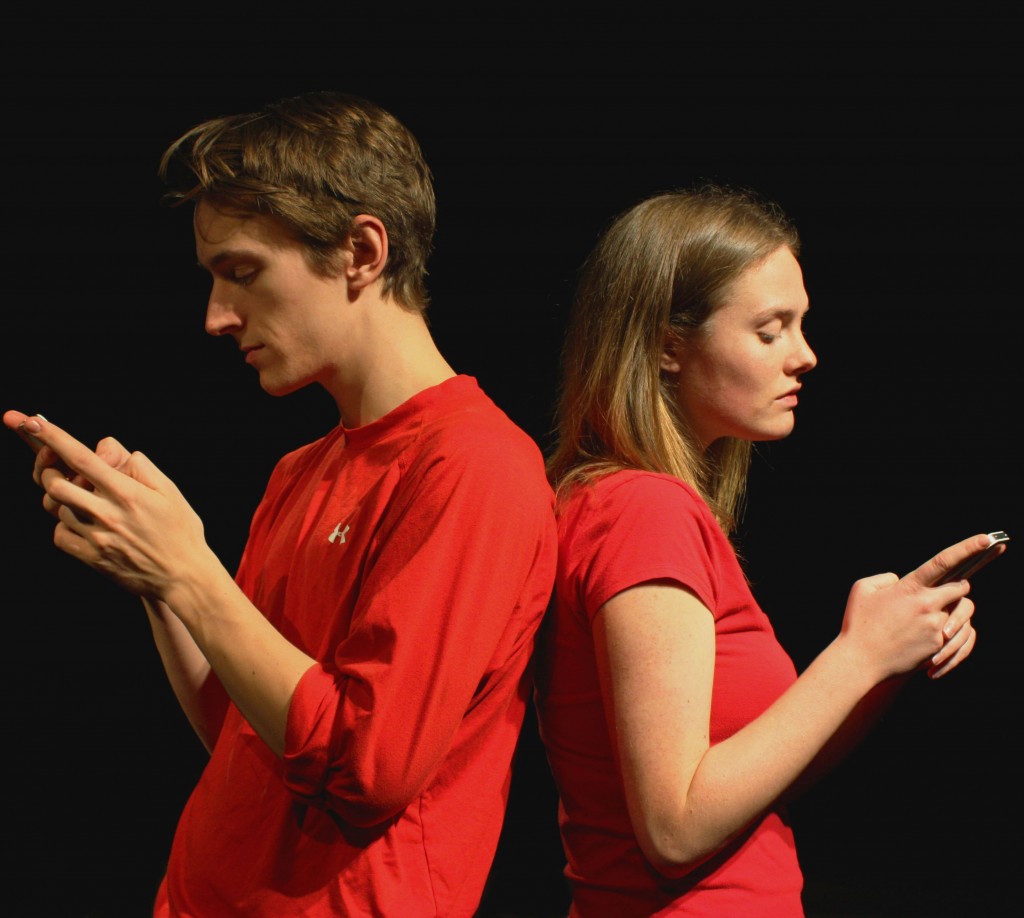 Michael Bell and Melissa Taylor
When Catador Theatre offered to present the piece, the decision was then made to stage both performances back-to-back.
Huebner, an MFA writing candidate at the University of Victoria, is definitely a talent to watch—despite knowing little to nothing of the intricacies of aforementioned gamer and fantasy culture, it was easy for me to capture the insider jokes and references that are central to a deeper understanding of character motivation.
Cooper is at a crossroads—pining for a lost love, and entreated by a best friend to re-enter the dating pool, he/she embarks on a dating marathon, chronicling the results.
Performances by Melissa Taylor (The Weir, If We Were Birds, Humble Boy, Pride and Prejudice, Harvey, That Face) and Michael Bell (Two, 17 Stories, Pride and Prejudice, Antigone)–two of the city's hardest working young actors–are clearly defined and differentiated, intelligent and gutsy—there's a certain fragility coupled with pluck to both interpretations. Without revealing a major plot point, it's important to note there is a significant hurt central to only one of the break-ups—the playwright asserts it is due to the fundamental differences in how men and women view their friend relationships. It would be fascinating to have an audience talk-back concerning this issue.
Colette Habel is a capable and insightful director who draws from years of dance training in the staging of this work—Cooper's motivations are clearly revealed through deliberate movements which keep the one-hours acts entertaining—no slight feat with a text-heavy script.
Sound design by Zoë Wessler (in an inaugural run in this capacity) is multi-faceted, lavish and realistic—from the latest music trends to nostalgic nods, background noise, and the minutiae of tech notifications.
Thanks to Catador Theatre for championing discerning new work and enriching the lives of local theatre-goers.
Describe My Lonely by Robbie Huebner, presented by Catador Theatre
January 19-22, 7:30 pm
Intrepid Theatre Club #2 -1609 Blanshard Street, Victoria BC.
Tickets $12/10 at door and by reservation, catadortheatre@gmail.com.
Creative Team
Playwright Robbie Huebner
Director Colette Habel
Production Stage Manager Ian SimmsSound Designer Zoë Wessler
Cast
Melissa Taylor (Cooper, female)
Michael Bell (Cooper, female)
Founded in 2014 by Laura Simons, Catador Theatre provides total artistic freedom and support to innovative playwrights.
Disclaimer: I received complimentary tickets to  attend Describe My Lonely.