Early Music Society of the Islands Presents Early Music Society of the Islands Presents–Handel and His Rivals. September 17, 2016. Media release.
Renowned American soprano Amanda Forsythe joins the Pacific Baroque Orchestra for a thrilling programme of 18th century opera arias.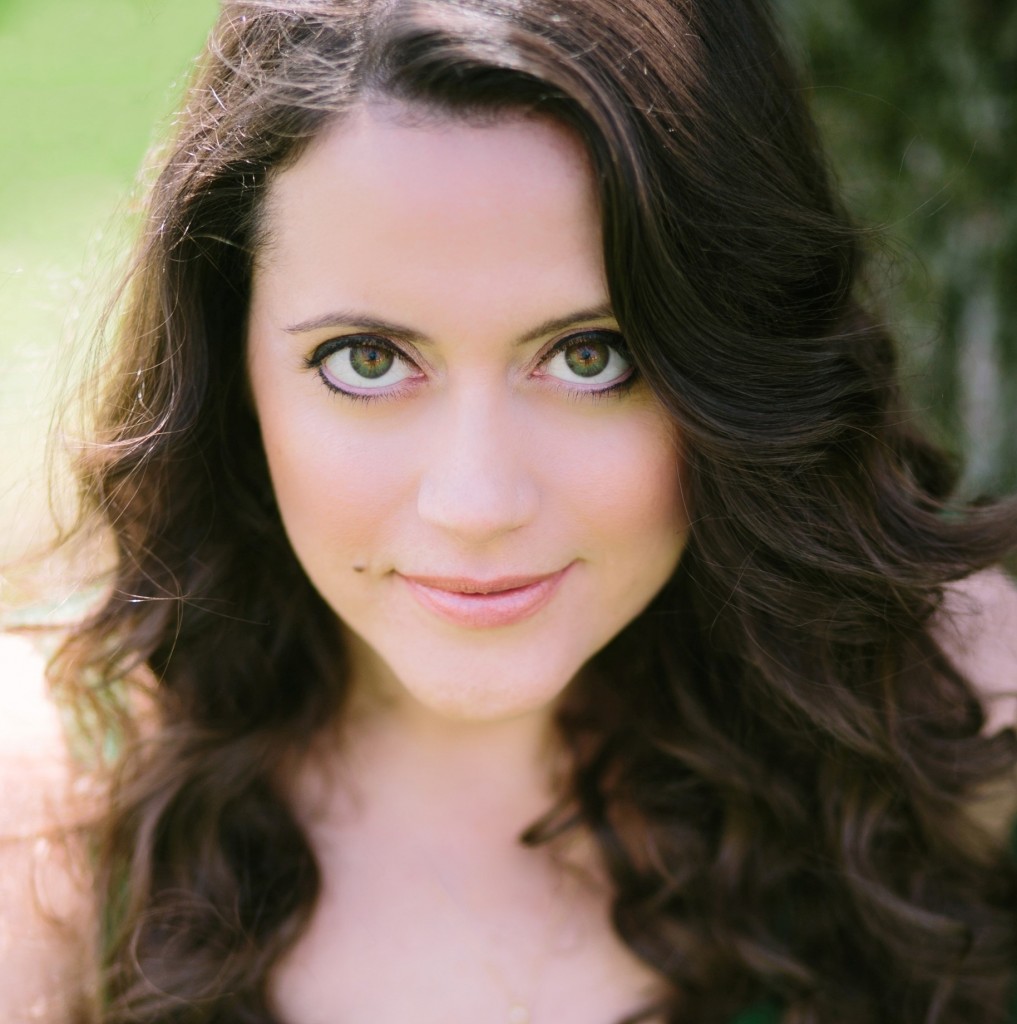 Amanda Forsythe. Image by Arielle Doneson
As part of its ongoing Northwest Baroque Masterworks Project, Early Music Society of the Islands (EMSI), with Christ Church Cathedral, present Handel and His Rivals: Opera Arias from 18th Century London at Christ Church Cathedral on Saturday, September 17, 2016 at 8pm. GRAMMY Award- winning soprano Amanda Forsythe will join Music Director Alexander Weimann and the Pacific Baroque Orchestra in giving wildly virtuosic voice to the tempestuous queens, heartbroken lovers, and mythic figures who populated London's opera houses in the early 1700's.
"While opera was celebrated across Europe in the seventeenth-century, the English had a pretty chilly attitude toward it until the early eighteenth century," says EMSI Artistic Director James Young. "Handel appeared in the country at the perfect time in 1710 – and brought along a rich understanding of opera from years of study and composing in Rome. He rose to great success in this environment, but was soon faced with rival composers and imitators who also sought to capitalize on Britain's newfound love for opera. This concert celebrates this fascinating window of time – and does so with one of the most celebrated young voices in opera today."
The program will feature virtuosic arias for soprano composed by G.F. Handel for the Royal Academy of Music, as well as arias written by less well known rival composers like Bononcini, Hasse, and Porpora. These rival works were all performed at the Opera of the Nobility, a company which managed, if only briefly, to put Handel out of business. Well known, arias will include 'Mio caro bene' and 'Se'l mio duol' from Handel's opera Rodelinda, as well as 'Da tempeste' and 'Piangero' from Giulio Cesare.
Praised by Opera news for her "wonderful agility and silvery top notes", Amanda Forsythe's career highlights include appearances at the Rossini Opera Festival, Seattle Opera, a debut with the Chicago Symphony, and a performance at the Royal Opera house in Covent Garden with John Eliot Gardiner and Juan Diego Florez. Forsythe also recently completed an internationally touring duet program with critically acclaimed counter-tenor Philippe Jaroussky, with stops at Amsterdam's Concertgebouw, the Wiener Konzerthaus, and Versailles. She is now considered one of the world's top operatic stars specializing in Baroque and classical repertoire.
Forsythe will perform alongside the Pacific Baroque Orchestra (PBO), under the musical direction of its Artistic Director Alexander Weimann. Recognized as one of Canada's most exciting and innovative ensembles performing "early music for modern ears," PBO brings the music of the past up to date by performing with cutting edge style and enthusiasm. Featuring all of the region's best "period" instrumentalists, the orchestra all use original 18th century instruments or copies of original instruments, and are experts in what is known as "historical performance practice". This gives modern audiences the opportunity to hear this music played in a way that the composers would still recognize today. Far from being an exercise in historical recreation, this approach can make this music sound as fresh and exciting as when it was first composed.

ABOUT THE EARLY MUSIC SOCIETY OF THE ISLANDS
Based in Victoria, BC, the Early Music Society of the Islands (EMSI) is one of North America's most active and successful Early Music organizations. It was founded in 1985 to promote interest in historically-informed performances of works composed before 1800. EMSI presents an annual concert series of music from the Middle Ages to the Early Classical from its home concert venue, the beautiful Alix Goolden Performance Hall. Each concert spotlights an internationally-acclaimed connoisseur of period music. The Society offers an early music bursary, arranges master classes with visiting artists, promotes the concerts of local musicians, and makes its period instruments available to the community.
Early Music  Society of the Islands and Christ Church Cathedral present:
Handel and his Rivals
Saturday September 17, 2016 at 8pm.  Pre-concert talk: 7:10pm
Christ Church Cathedral, 911 Quadra Street at Rockland Avenue
Tickets: from $26 (member subscription) to $35 at earlymusicsocietyoftheislands.ca or 250-386-6121