Everlast a Kevin K Production at the Victoria Fringe Festival 2016. Interview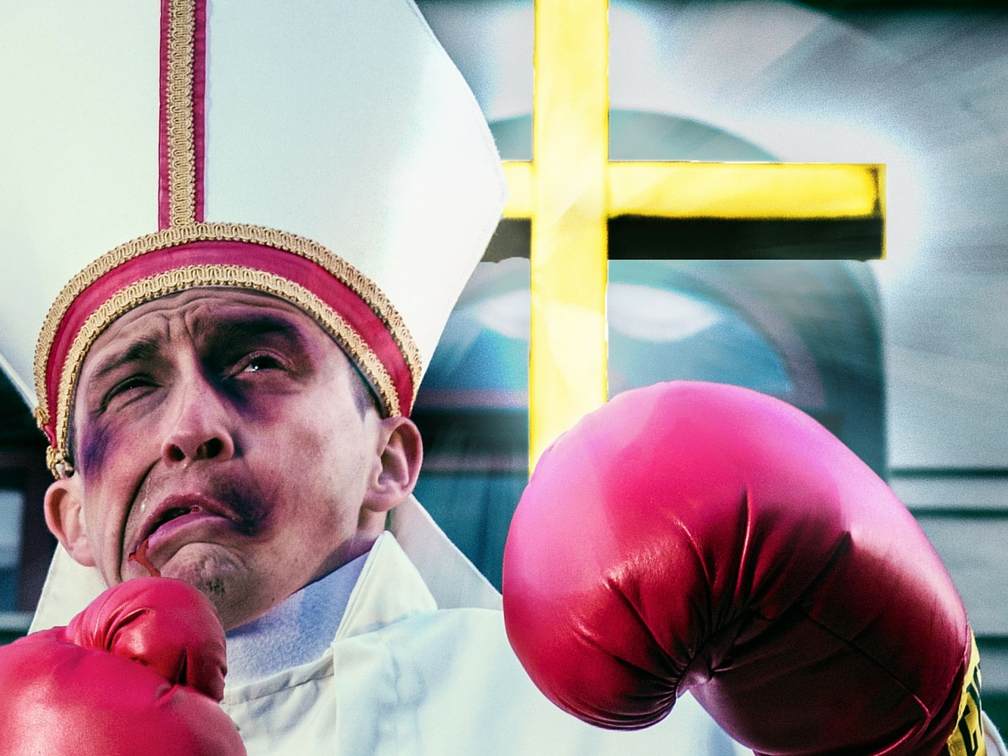 How long have you been producing work on the Fringe circuit? As an artist/company?
This will be my third consecutive year producing, directing and performing in the fringe. Every year I feel like I "get it" more and more. This year is a little different since I'm going solo.
Is your show a new work, or has it been performed elsewhere?
New show! I like to think God didn't see this one coming.
Can you speak to the creation process of this work?
I'm not going to lie (dishonesty is a sin) the show is basically a piece of anarchist propaganda. It's as progressive as it gets, and so I have been researching Catholicism, boxing, but I have had to make sure my theory and facts are straight so that the show makes thematically makes sense.
Who will your show appeal to?
Where some of my shows in the past have played with offensive humour, I wrote 'EVERLAST' to be the opposite, it's as anti-oppressive as I could make it. I think there is a strong anti-oppression/social justice culture in Victoria, 'EVERLAST' is in part a tribute to those people who stand up for what they think is right.
What would you say to entice a potential audience member to come?
I'd tell them it's basically Rocky Balboa becomes the Pope. If they're religious I'd let them know how scientism is one of the ?rst of the Pope's victims. If they're atheist I would just tell them about how God is the main baddie, and if they are liberal or leftists I would tell them about how the play revolves around social justice issues and the dismantling of power structures. When all else fails I'd yell in their face "Don't come to my show you're not allowed!" and hope my reverse physiology succeeds.
What do you hope to inspire in your audience?
I hope that people walk away feeling, even for a moment, like they don't any illegitimate authority ?gures in their life anymore. I want people to challenge the ideas, people and institutions that hold power over them. My dream would be that people will be inspired to ?ght against oppression.
An aggressive Pope always looking for his next fight kills himself to fight God. Why? All Pope Martin ever wanted was to fight for peace and love but God, God got in his way. Looks like this Pope is gonna have to bear his cross and roll with the punches in EVERLAST.
Everlast a Kevin K Production, Victoria BC
Location: VCM Wood Hall (Fringe Venue 4), 907 Pandora Avenue
Advance price: Regular $11/ St & Sr $9 + s/c*
Door price: Regular $11/ St & Sr $9
Duration: 50 mins
Rating: PG 14+ : Coarse Language/ Adult Themes
Fri Aug 26 – 6:45pm
Sat Aug 27 – 2:45pm
Sun Aug 28 – 4:15pm
Mon Aug 29 – 6:30pm
Thu Sept 1 – 8:15pm
Sat Sept 3 – 7:15pm