Lágrimas Crueles at Blue Bridge Theatre. Interview with music director Tim Williams.
Tim Williams, the music director for the upcoming Blue Bridge Repertory Theatre production of Lágrimas Crueles/Cruel Tears grew up in California exposed to Mexican American culture—it made him the perfect choice for this adaptation (by Mercedes Bátiz-Benét of Puente Theatre) of Ken Mitchell's 1974 Canadian classic—Cruel Tears.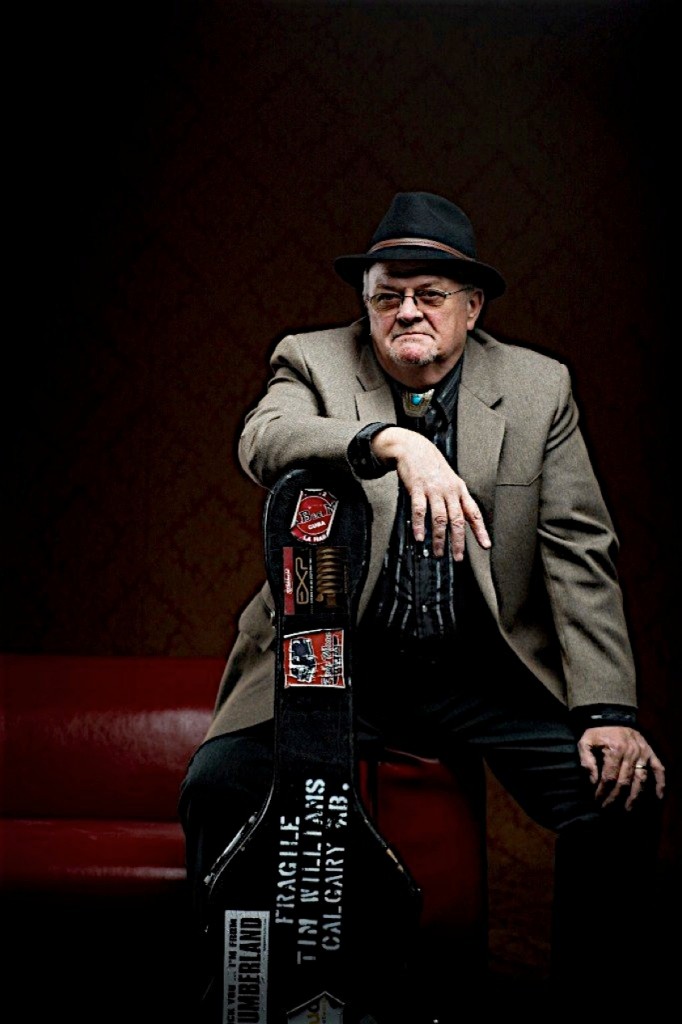 Williams admits to being "reasonably experienced as a music director"—his modesty shows, for he has received nominations for five Betty Mitchell awards (Calgary theatre awards) during his long career. In addition, he recently won two awards—best solo/duo and top guitarist among solo-duo finalists—at the prestigious International Blues Challenge in Memphis, Tennessee.
Brian Richmond, Blue Bridge Repertory Theatre's Artistic Director, first learned of Williams through his work on Still Desire You at Western Canada Theatre in 2007.
Humphrey and the Dumptrucks are credited with the musical score of Cruel Tears, and as such, Williams' work is a re-imagining of the tunes (over two dozen), in a Tejano context.  He has written a new overture, and Bátiz-Benét asked him to compose a cumbia norteña for the wedding dance scene.
He believes there is no better place to set this timeless piece—Cruel Tears is itself an adaptation of Shakespeare's Othello—than on the Texas/Mexico border.  "The layers of prejudice are as prevalent as in post-Civil War New Orleans—the colour of your skin, whether you are legal or illegal, your race and competency with English, your family history. The music is an adjunct to the story of what happens when people fall victim to the irrational fear of the other."
According to Williams, most North Americans remain oblivious to how much Mexican music influences and has influenced popular music. He cites the songs of Roy Orbison (often written in a classic bolero fashion), Doug Sahm (who performed an equal mixture of country, tejano, blues and rock), Sam the Sham and the Pharoahs, 96 Tears by Question Mark and the Mysterians, and Louie Louie by Richard Berry.  If you listen carefully, you can hear the Latin beat.
I asked Williams about the creation and rehearsal process for a new work like Lágrimas Crueles—"it's important to have people on the team who can roll with the punches; everything is evolving at the same time, and you also have people working in their second language" (Lágrimas Crueles will be in English and Spanish-with surtitles).
Of director Brian Richmond, Williams states, "He has spot-on knowledge of the mechanics of theatre, an inquisitive intelligence that allows him to mine all the small bits, and a great eye. He's good at keeping things on schedule—I do a lot of (music) producing and it's similar.  You have a body of work to mount with a cast of talent; you must be able to intuit the intent."
The musical ensemble is made up of a trio of multi-talented musicians—Kale Penny (guitar and vocals), Jeff Pufahl (accordion) and Brendan McGuigan (bass).  Pufahl is also an actor (he plays the role of El Sucio Salinas) and McGuigan an up-and-coming theatre sound designer.  Due to previous commitments at the Hornby Island Blues Camp, Williams will not be joining them.  It's a shame—I had the opportunity to hear him perform at a recent Blue Bridge fundraiser and can only hope he'll be back soon to perform at one of his familiar haunts—The Victoria Folk Club (at the Sons of Norway on Hillside).
Williams final words—"Brian Richmond has assembled a strong group of people to perform very interesting work. If you don't see it you will wish you had".  I can't wait!
Read more about the cast and creative of Lágrimas Crueles here: http://janislacouvee.com/blue-bridge-repertory-theatre-announces-cast-creative-lagrimas-crueles-cruel-tears/
Lágrimas Crueles/Cruel Tears by Ken Mitchell and Humphrey and the Dumptrucks, adapted by Mercedes Bátiz-Benét
Blue Bridge Repertory Theatre
April 29th – May 11th, 2014
Roxy Theatre (2657 Quadra Street in Quadra Village)
Tickets $26.25-$42 through Ticket Rocket online, in person or by phone 250 590 6291
Ample free parking in Quadra Village. Valet parking available.