Paper Street Theatre's Fifth Season 2015-2016.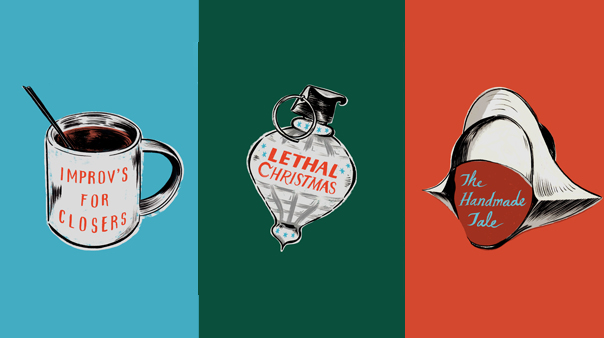 To celebrate their fifth season in 2015-2016, award-winning local improv theatre troupe Paper Street Theatre begins with a return to the theatrical style they first employed in 2011-2012 (An Improvised Tennessee Williams, An Improvised Samuel Beckett). Improv's For Closers (October 14-16) is an exploration of the style of David Mamet (who is also the author of the recent Belfry Theatre production Speed-the-Plow), well known for his movies Glengarry Glen Ross (based on the play), Wag the Dog, Heist, American Buffalo. Mamet is also an exceptional playwright, and the improvisers of Paper Street Theatre will be playing with the silences and long pauses he is noted for.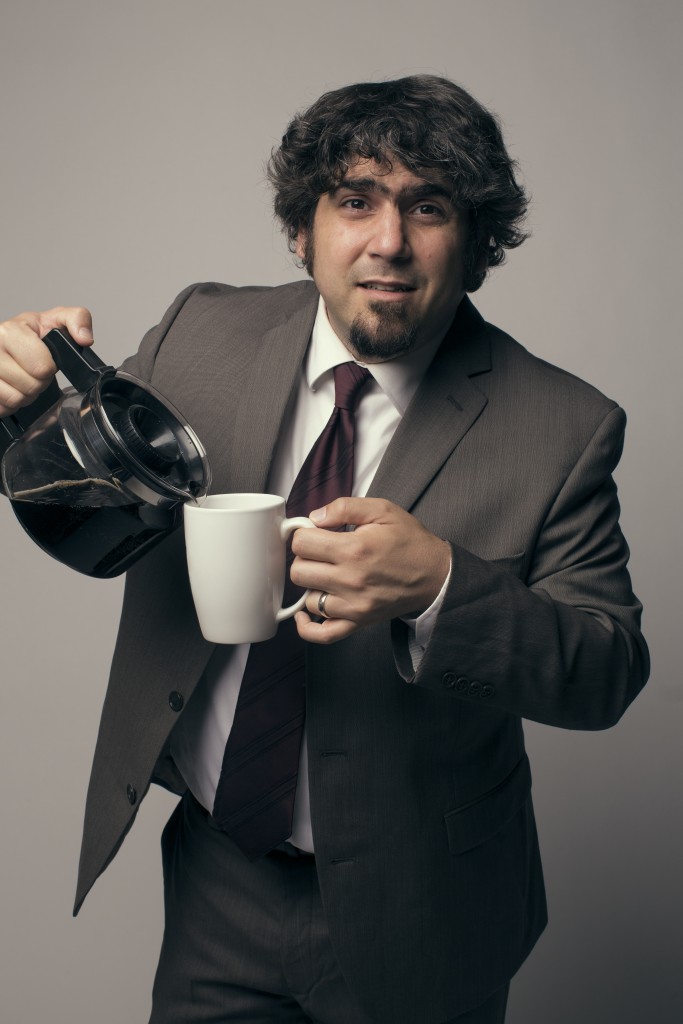 Photo: Derek Ford
As for the lack of female characters in many of Mamet's works, founder Dave Morris says "We're just going to put females in Improv's for Closers"; a wise decision since Paper Street's core cast and crew is equally split between men and women. Morris believes that even if you take out the racism and sexism that exists in Mamet's language, it would still be possible to recognize the author.
Not many people think of action films when they think of Christmas, yet there are a surprising number set during the festive season (Lethal Weapon being the most recognized). The cast will be examining how to take an action sequence and put it onstage for Lethal Christmas (December 16-19)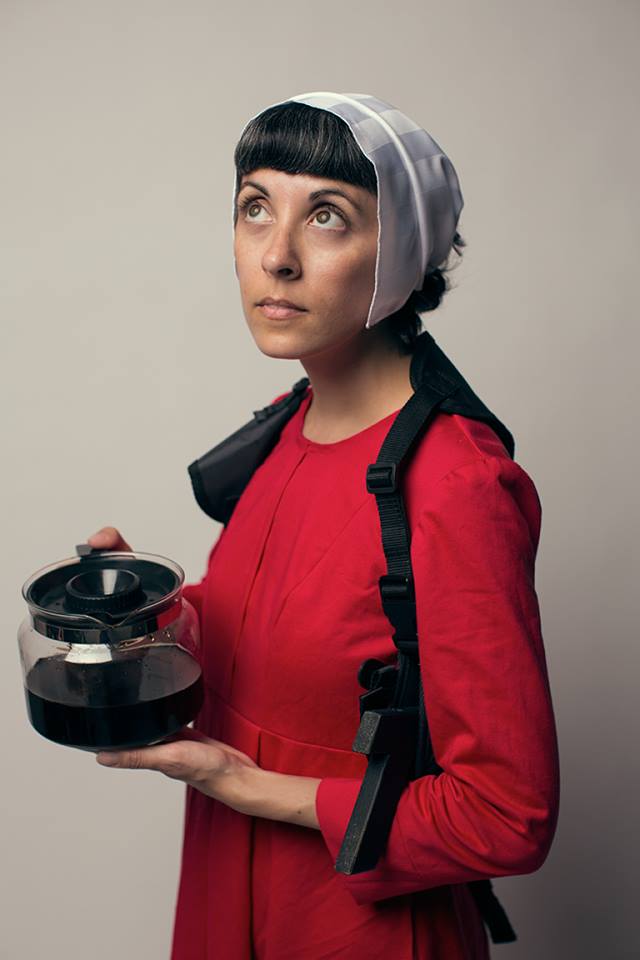 Photo: Derek Ford
The Handmade Tale delves deep into the world of famed Canadian author Margaret Atwood, particularly those stories set in a dystopian and largely feminine world—Handmaid's Tale, Oryx and Crake, Robber Bride—where the men of Paper Street will be supporting characters. "We chose Atwood to balance out Mamet" says Morris.
The fifth anniversary is April 5th 2016. Look for special festivities during this exceptional week as the company performs every style they've ever done.
To close out their fifth season, the inaugural Victoria Improv Festival is slated for April 11-16, 2016 with two shows nightly at the Intrepid Theatre Club (7:30 and 9:30pm). In addition there will be workshops and special guest artists.
Paper Street Theatre invites their audiences to " take a chance with us!" and learn more about this very particular style of performance.
My recommendation is to purchase tickets early for any show you wish to attend. Paper Street Theatre has an ever-growing and loyal following. Don't be disappointed.
Paper Street Theatre is proud to announce its fifth season of fully improvised shows inspired by playwrights, movies and authors.

"This seasons is about exploring everything that Paper Street does," says director Dave Morris. "Film, theatre, and literature. Pop culture and the obscure. Canadiana, and the universal. There's something for everyone."

Improv's For Closers
October 14-16 |8pm
Always. Be. Improvising. Inspired by the works of playwright David Mamet, Paper Street Theatre tackles the ball-busting world of business.

Lethal Christmas
December 16-19 | 8pm
Yippee-ki-yay Father Christmas! Inspired by 1980s films like Die Hard and Lethal Weapon, there's something about the holiday season that brings out the worst, but thankfully there's always a hard-working hero around when you need one.

The Handmade Tale
February 17-20 |8pm
In a dystopic future inspired by Canadian author Margaret Atwood Paper Street's improvisers struggle with gender politics and identity.

Paper Street Theatre creates improvisation that feels like theatre. By studying great artists and theatrical styles then performing them with no script, the ensemble creates award-winning performances that have been enjoyed around the world. The company also offers improv classes at the Paper Street Studio, 1109 Fort St.
To find out more about Paper Street Theatre paperstreettheatre.ca
Like Paper Street Theatre on Facebook facebook.com/paperstreettheatre