Theatre SKAM's Bike Ride is a family-friendly mobile festival of performance along 4 kilometres of the Galloping Goose Trail, starting at Cecelia Ravine Park, July 6/7 and 13/14 in Victoria BC.
I first met Matthew Payne, Artistic Director of Theatre SKAM in 2008 when he produced Schoolhouse Rocks at VISA (the Vancouver Island School of Art).  When he announced plans for Bike Ride (loosely based on idea by the Hive Collective in Vancouver), I decided to volunteer.
After my volunteer shift was over, I borrowed a bike and meandered the four routes to take in a variety of mini-plays.  There was something magical about pedalling quietly along in the soft summer air that brought me back to the un-structured days of my childhood.  I was hooked – not only on Bike Ride, but on riding my bike (neglected for many years) once again.
Bike Ride celebrates its fifth anniversary in 2013 with performances by 17 companies, from Victoria and further afield.
I've only managed to do two routes so far, and fully intend to return this coming weekend to take in the remainder.  The weather is going to be perfect – why not gather up the family and come along!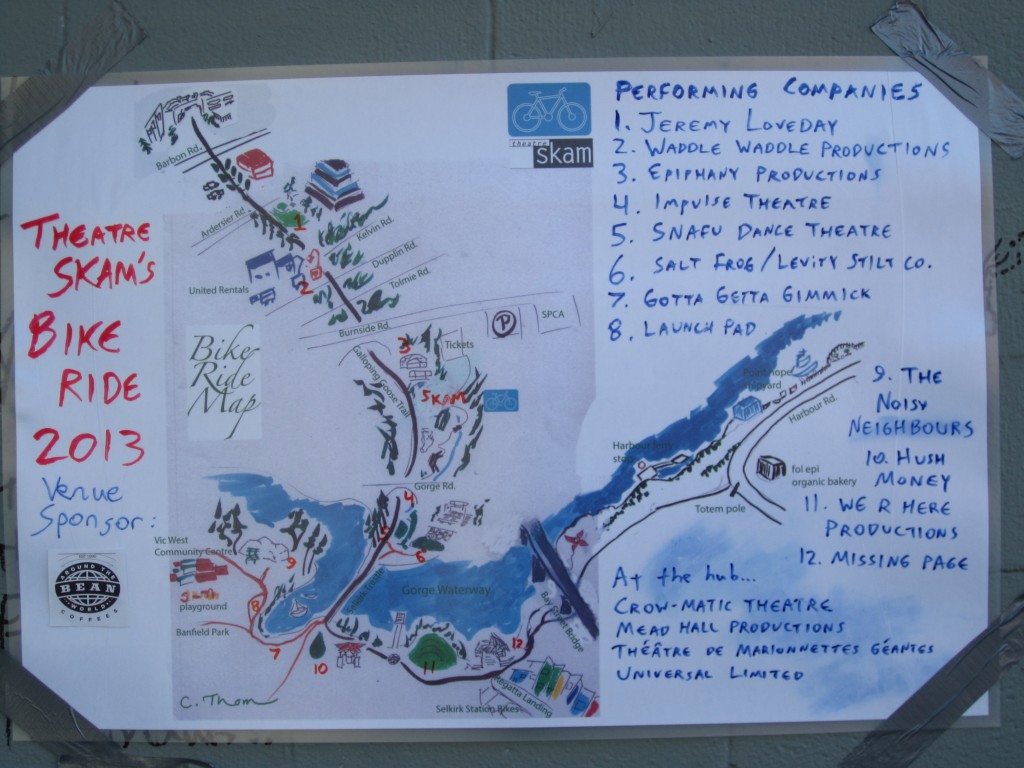 Here's the map of the routes (illustration Cat Thom)
One Man-slam Jeremy Loveday, Performance Poet
Jelly Bean Loses Her Ju-Ju Levity Stilt Co.
MyceliUmbrella SNAFU Dance Theatre
Community Outreach Hush Money
Harvey and Antonia Bug Out Gotta Getta Gimmick
Postscript (working title) The Noisy Neighbours
Epic Adventure Trail Waddle Waddle Productions 
Olio and Opus Théâtre de Marionnettes Géantes
Cretaceous Love Epiphany Productions
The Goodly Morgen of Wotan Mengen Missing Page (Janet Munsil)
The Clan Resilience: Water under the Bridge Impulse Theatre
Tour Universal Limited 
WAITING FOR A TRAIN Crow-Matic Theatre
Chain Drive Launch Pad
The Forerunner Salt Frog
What Noise is This We R Here Productions
A Show (For Now) Mead Hall Productions (commissioning support by Persephone Theatre)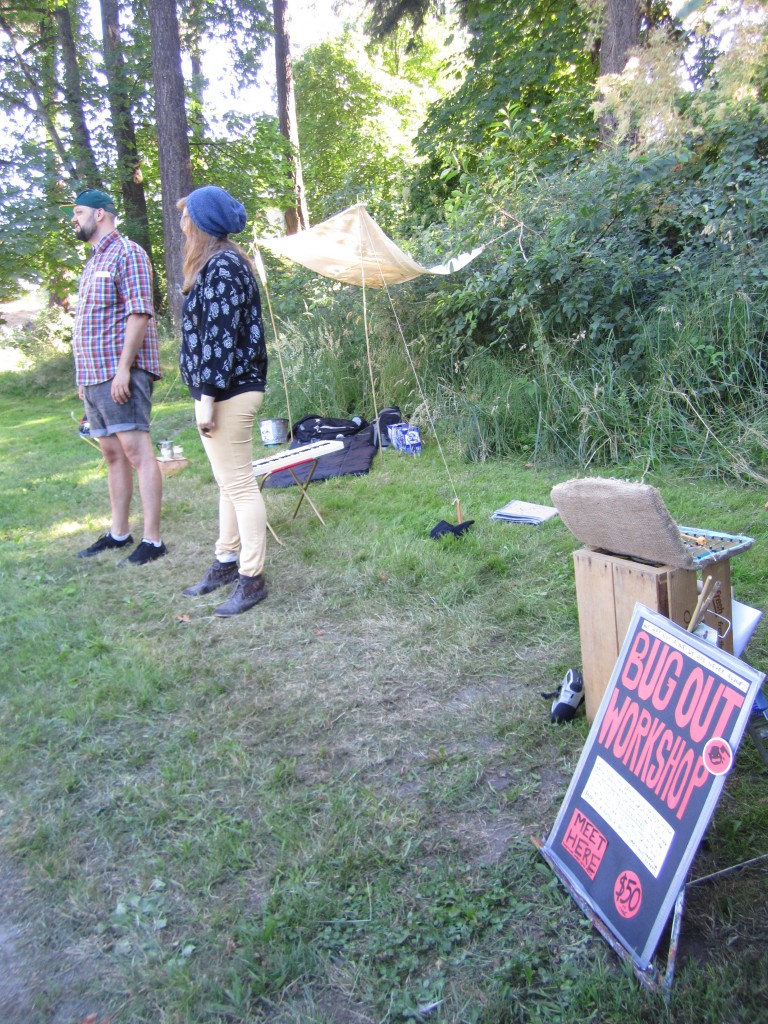 Harvey and Antonia Bug-Out by Gotta Getta Gimmick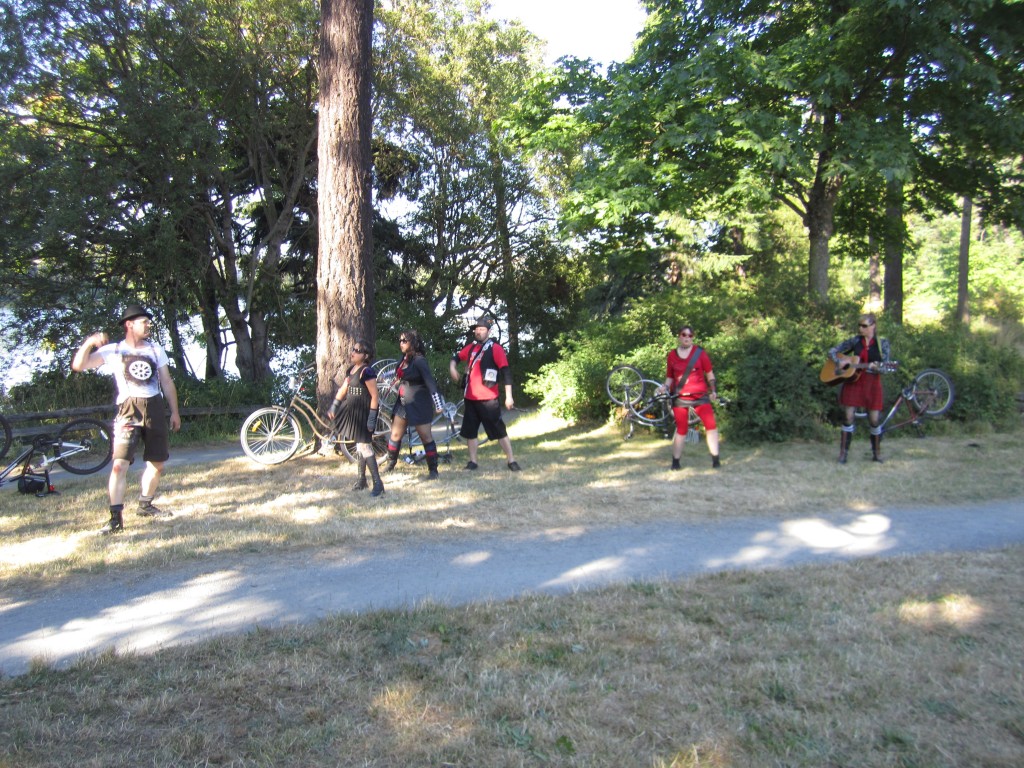 Chain Drive (a bike-inspired punk rock band) by Launch Pad Productions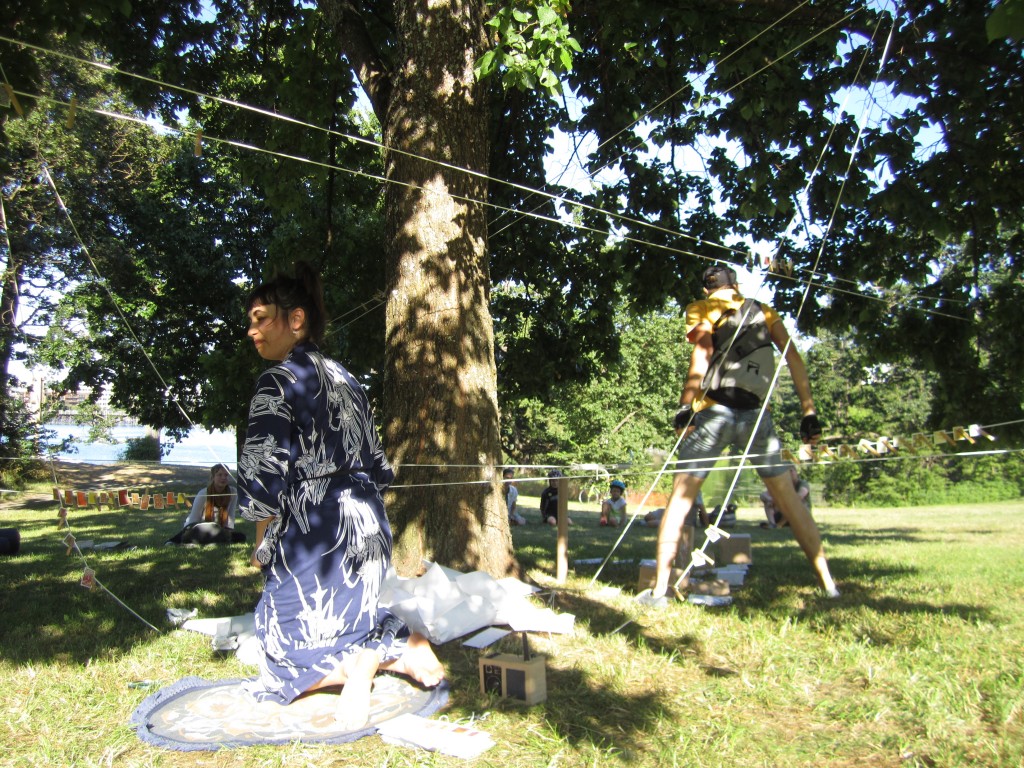 Postscript by The Noisy Neighbours (from Vancouver). Impressive pulley systems and a two-sided show.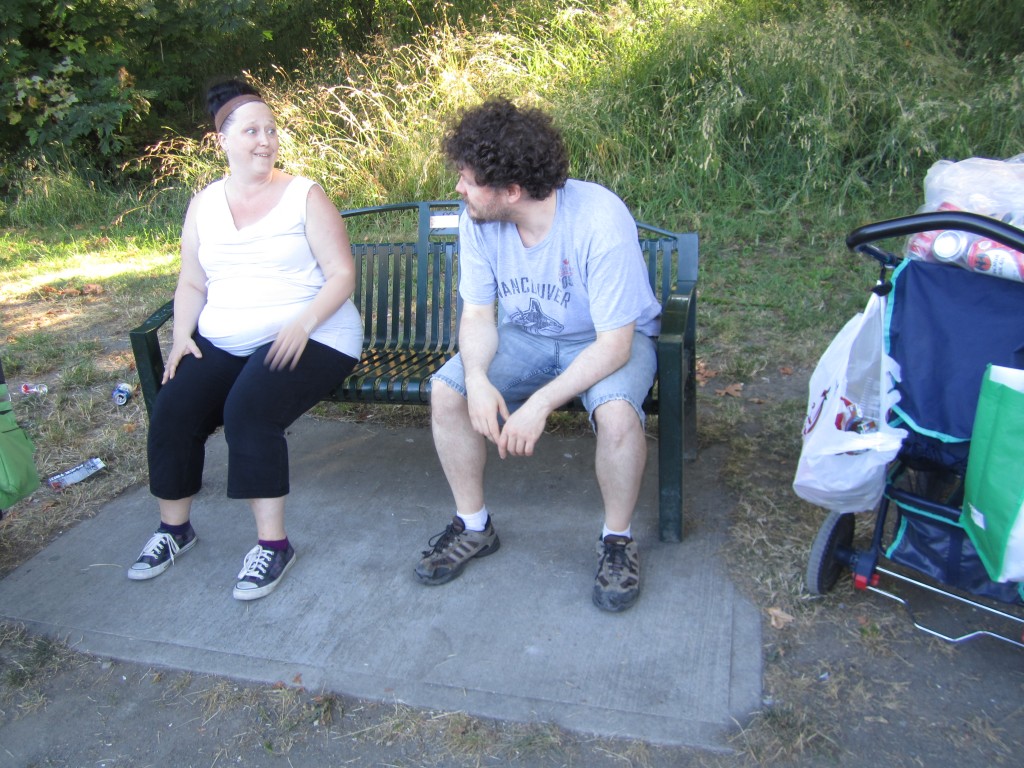 Two "ordinary" citizens on a park bench? No, it's Kelly Hudson and Chris Gabel, well-known Victoria actors, performing in "Community Outreach" by Hush Money (Pamela Bethel' s production company)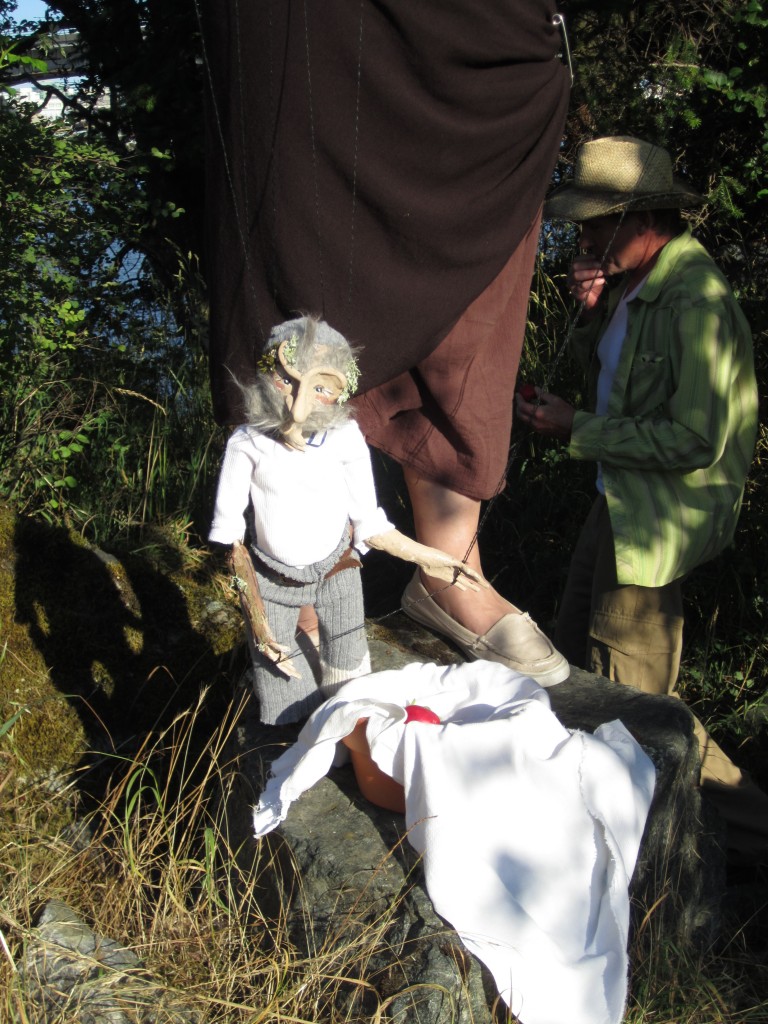 "little man" Wotan Mengen made a surprise appearance along the trail.
With puppetry by Janet Munsil and cello by Paul Terry. Missing Page Company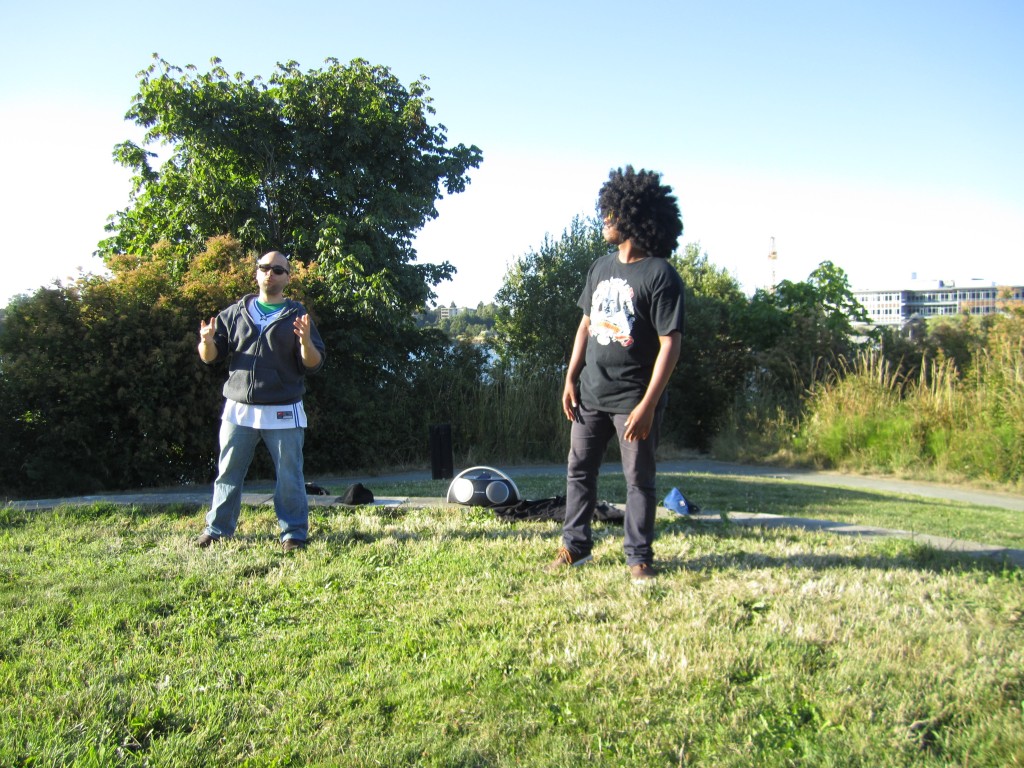 The impressive Shakespearean hip-hop battles of  We R Here Productions.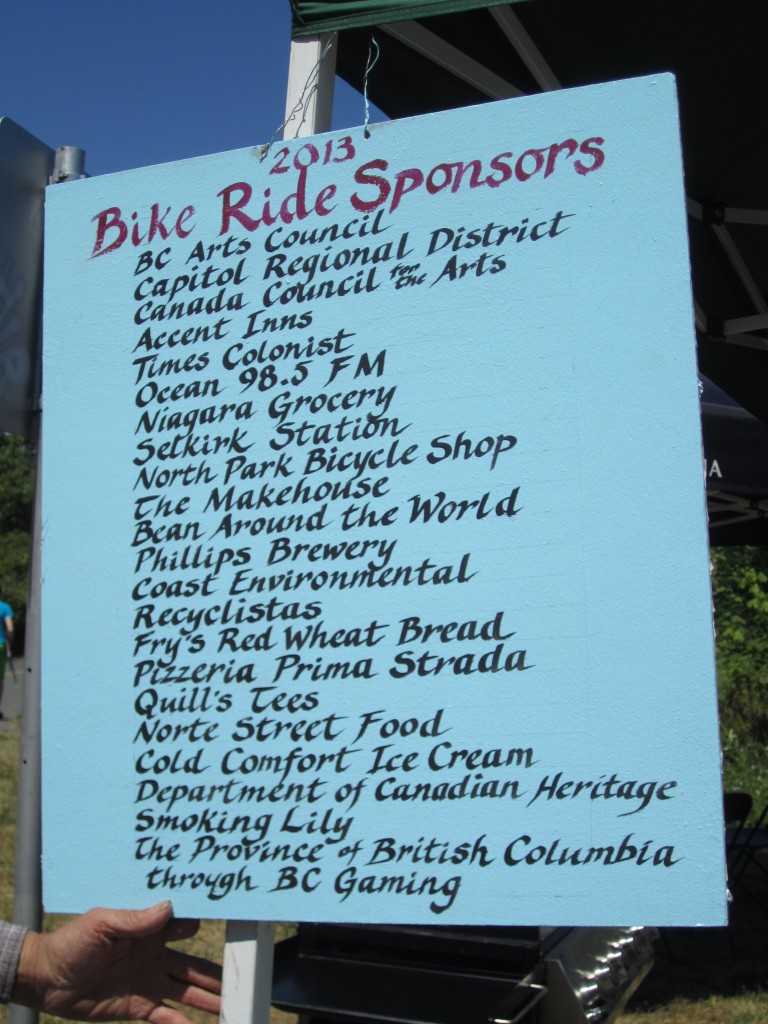 With thanks to Bike Ride sponsors, supporters and volunteers. 
Bike Ride by Theatre SKAM
July 6/7 and 13/14 2013 from Cecelia Ravine Park
Adults (13+): $15 in advance, $20 on site
Children (12 and under): FREE
Two-day passes: $25
Advance tickets are available at TicketRocket.org or by calling 250-590-6291.