Despite some rather soggy weather on the second weekend, Theatre SKAM's fourth annual Bike Ride live outdoor theatre festival along the Galloping Goose trail attracted large and enthusiastic crowds of cycling theatre-lovers.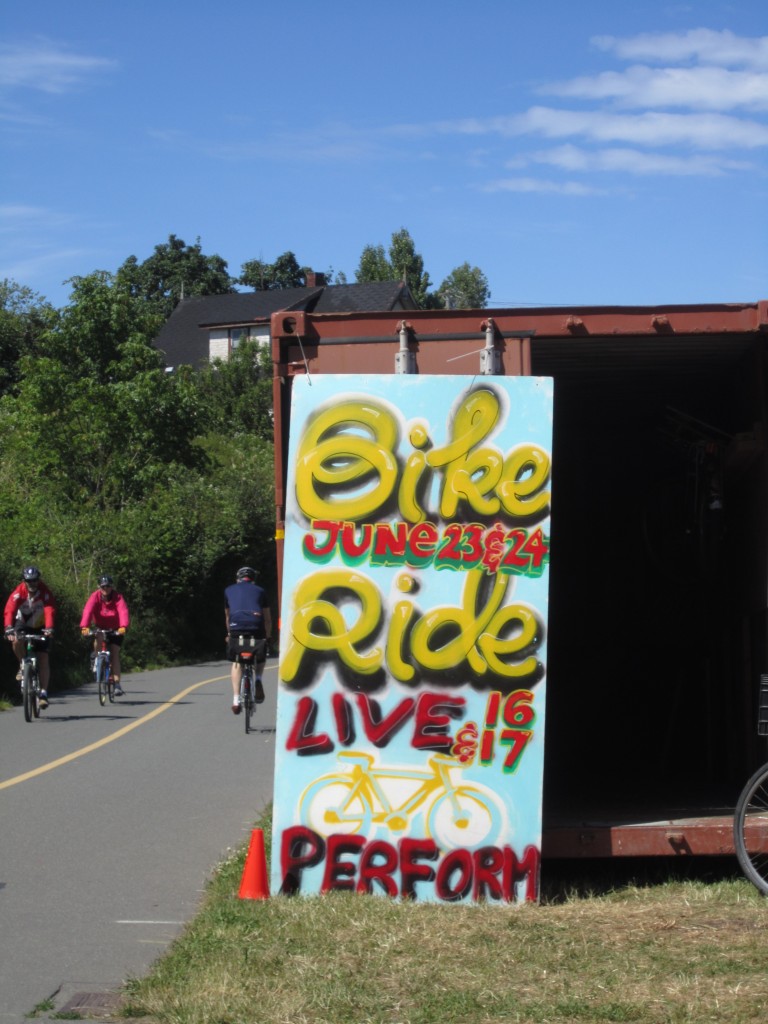 Matthew Payne, one of the original founders of Theatre SKAM, based Bike Ride on a concept seen at HIVE in Vancouver where theatre-goers moved from space to space to view mini-plays and vignettes. He first experimented with the concept for School House Rocks, produced in 2008 at the Vancouver Island School of Art, and 2009 at the now CDI College (Blanshard Elementary), and then had the rather brilliant idea to move outdoors.
Bike Ride leverages the love of cycling in the capital city, and extends the range of possible venues for the companies involved.  The first three events were held in July, but this year Theatre SKAM partnered with the Victoria International Cycling Festival and Bike Ride was held June 16/17 and 23/24 to coincide with the festival.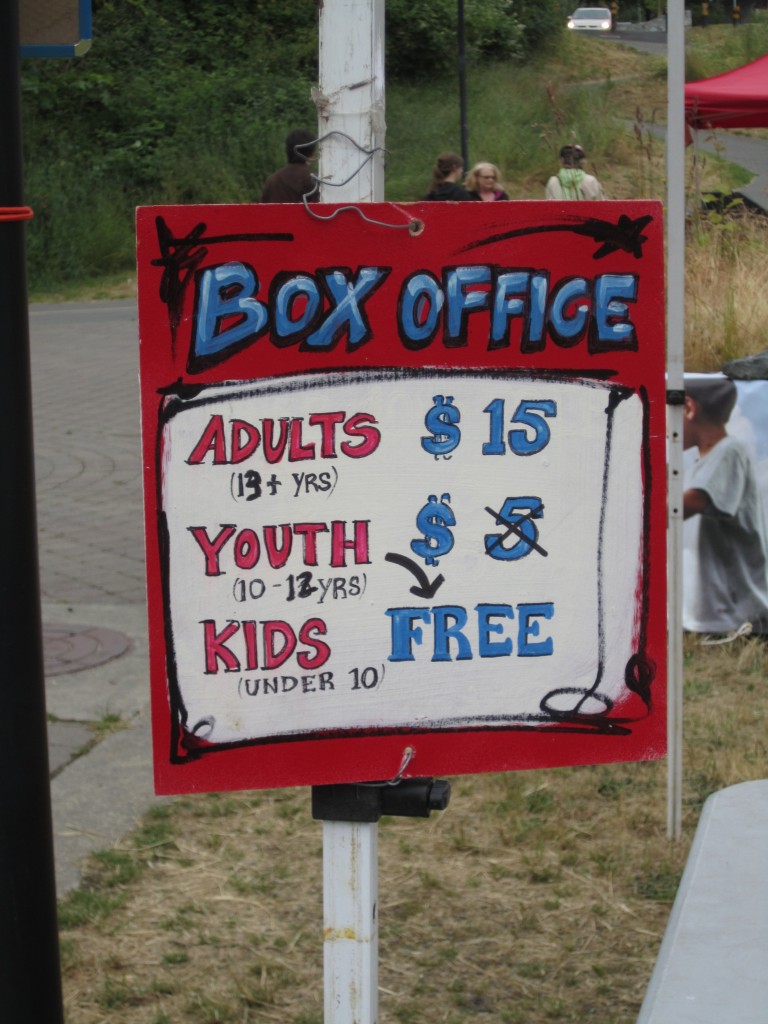 Starting at Cecelia Ravine Park (close to the BC SPCA and Burnside Community Centre) audience members chose one of four tours (aptly named S, K, A, M) and sallied out from 'The Hub', site of the Box Office, Bike Rental, Concession and Bike Repair. Tours took in two to three shows along a 4 kilometre stretch of the trail, over the Selkirk Trestle south to Point Hope Shipyard, Barnard Park, and north to Ardersier.  Each tour lasted between 30 to 45 minutes and it was possible to see all shows in a 3 hour window.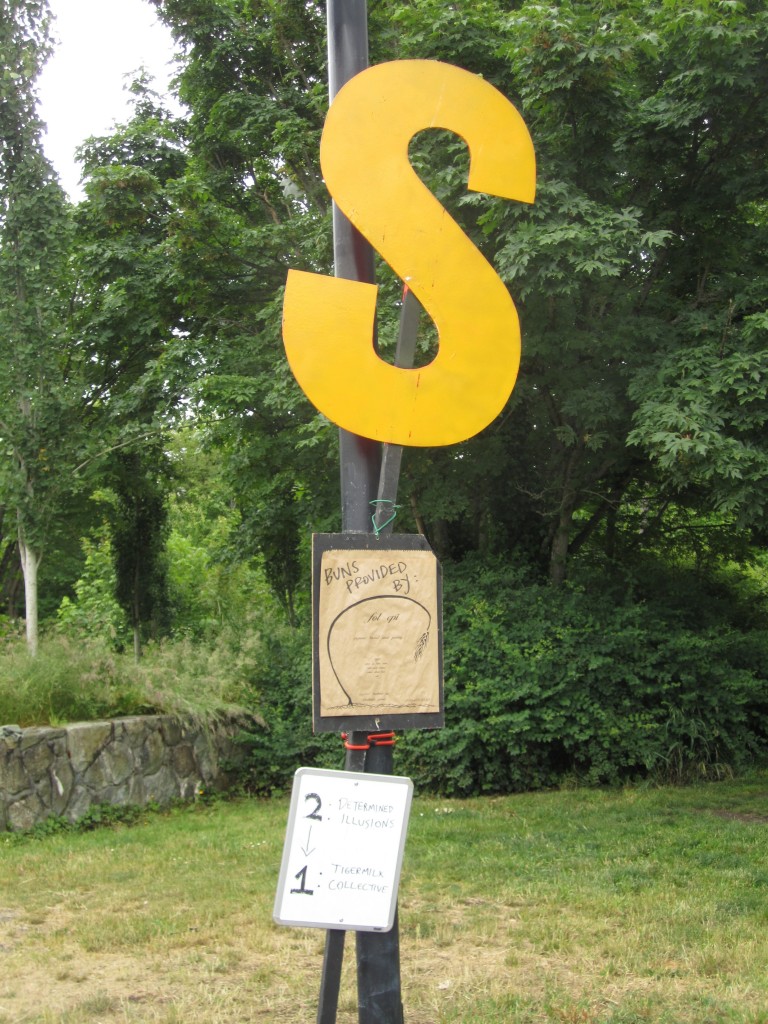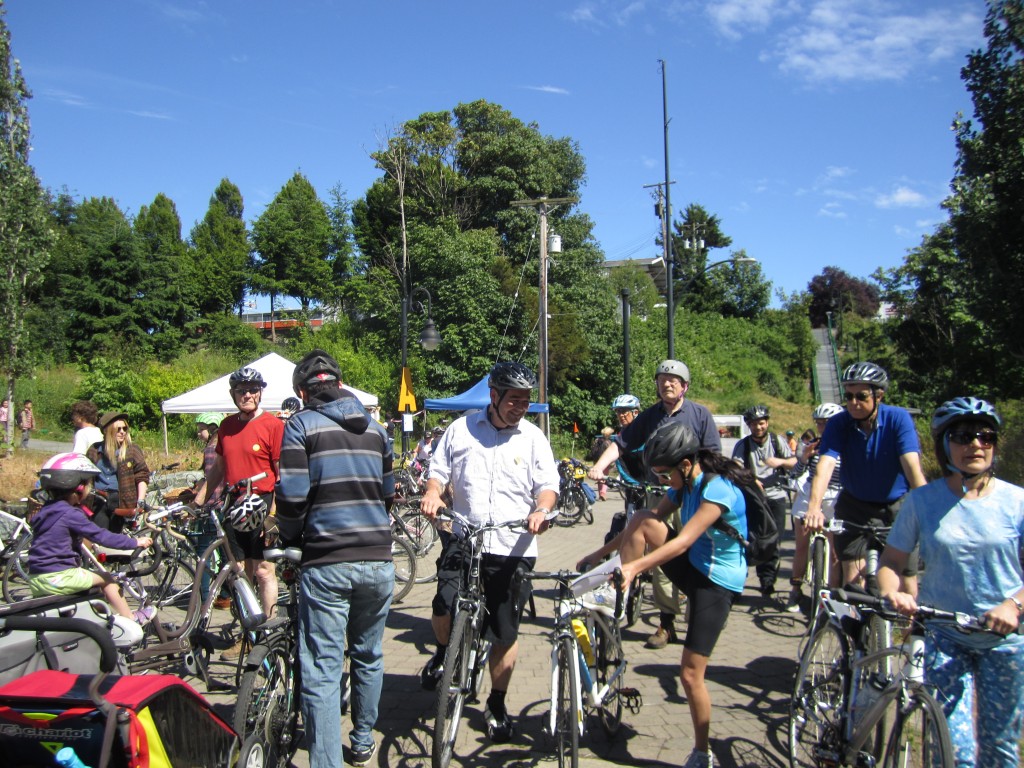 Companies this year included:
2. Determined Illusions
6. Salt Frog
9. Head Through Painting
10. Cat Thom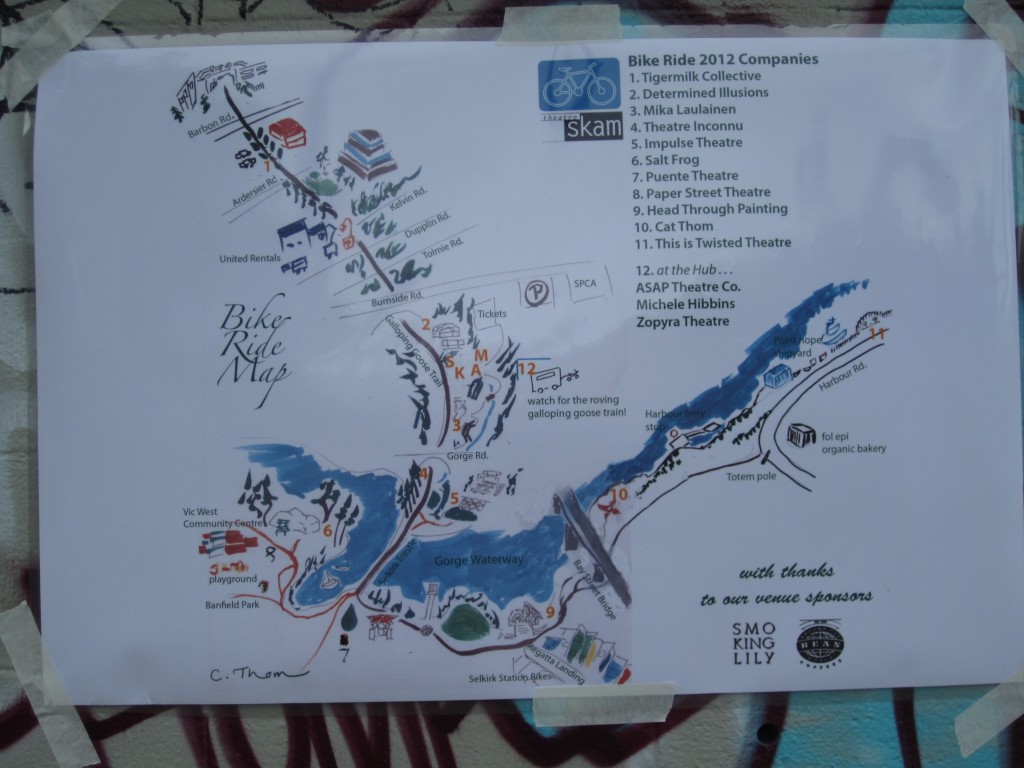 at the Hub
ASAP Theatre
Michelle Stibbens (string artist)
Zoprya Theatre  (stilt artist)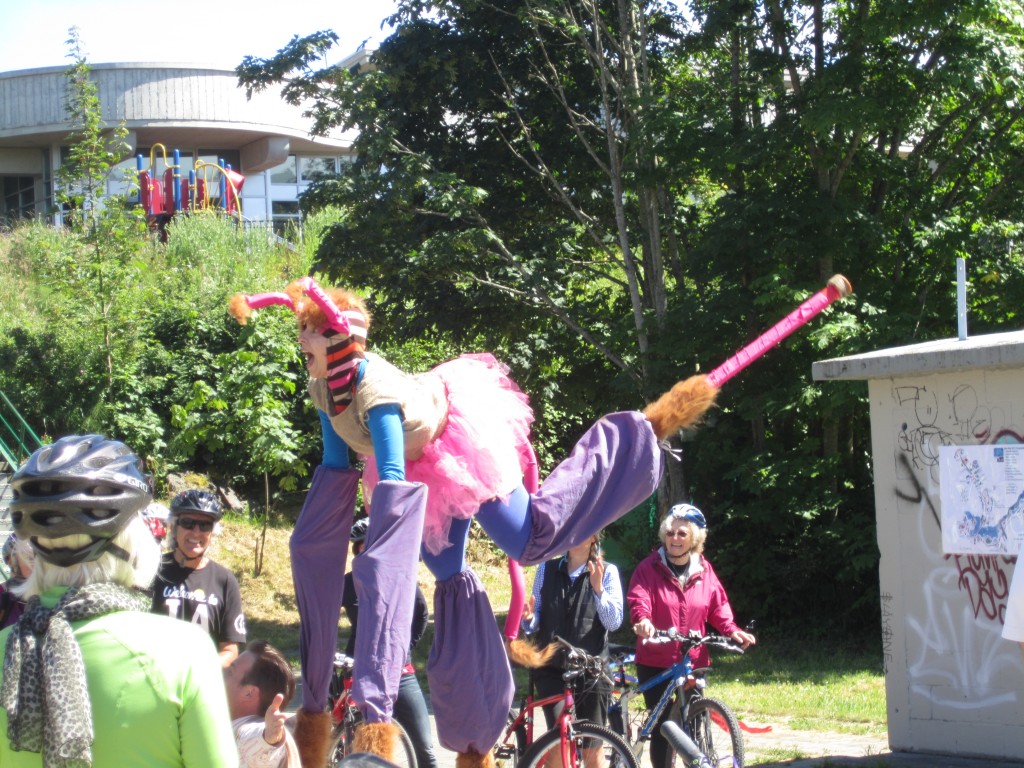 It's no secret – I love Bike Ride and have volunteered every year since 2009.  It's affordable (kids under 13 are free) and accessible with a wide variety of shows that will appeal to children, and the child in each of us.
If you've never attended, make a mental note to check it out next year.
My apologies to Salt Frog, Puente Theatre and Paper Street Theatre – other commitments drew me away too soon.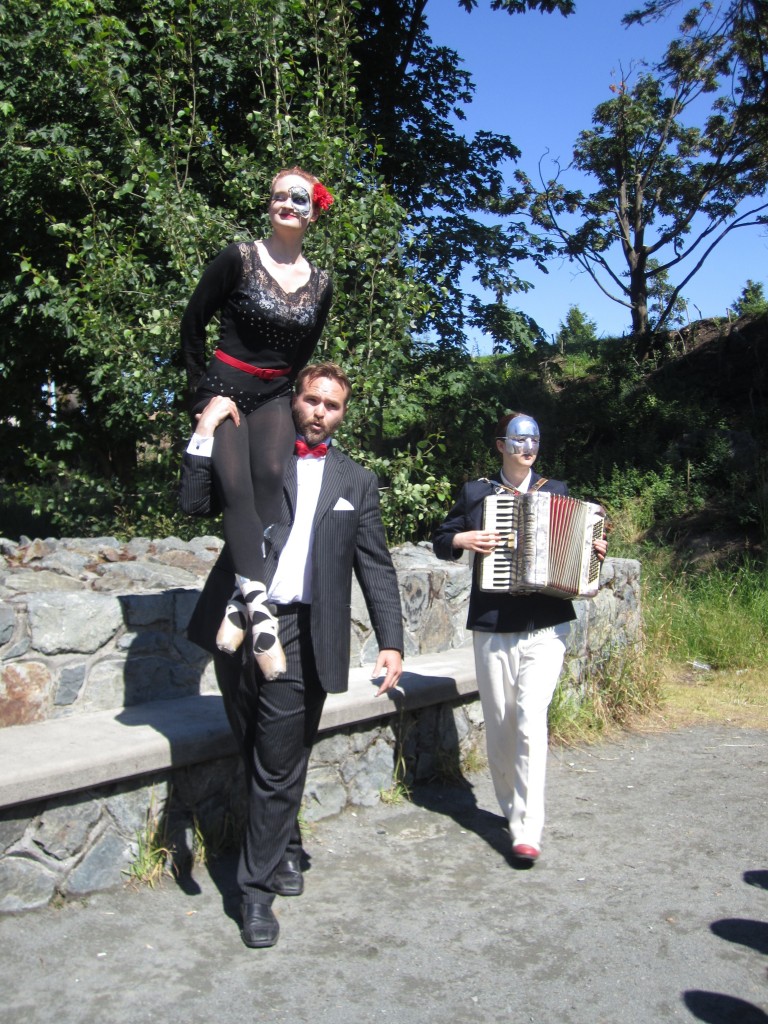 Determined Illusions tale of a dystopian future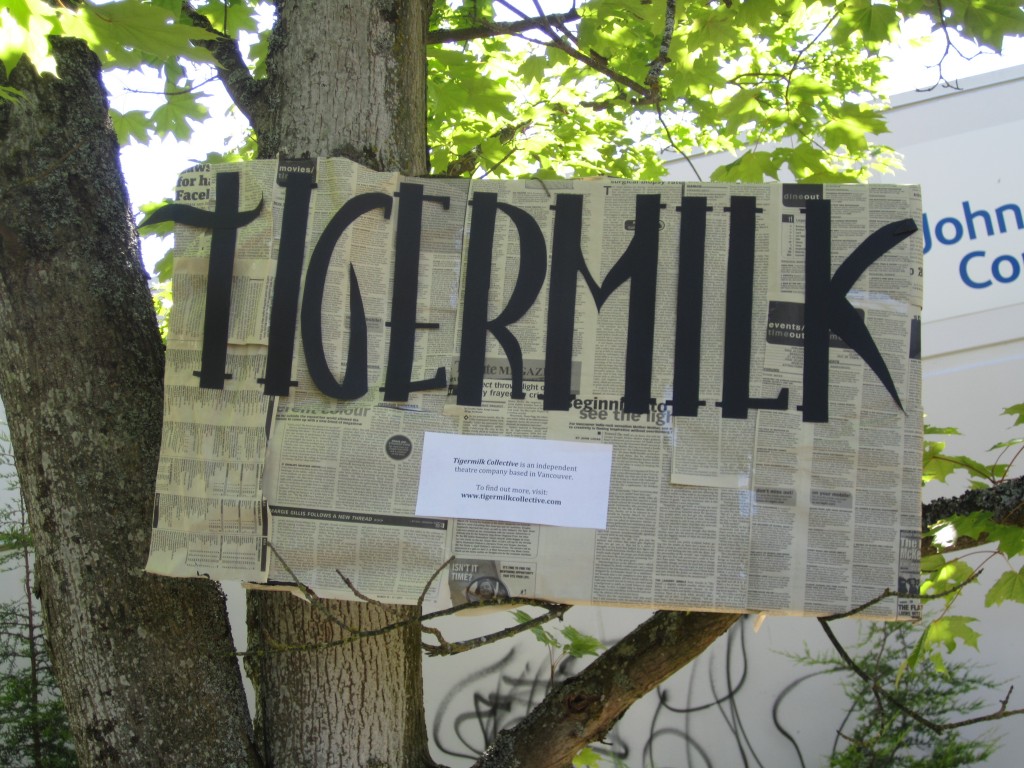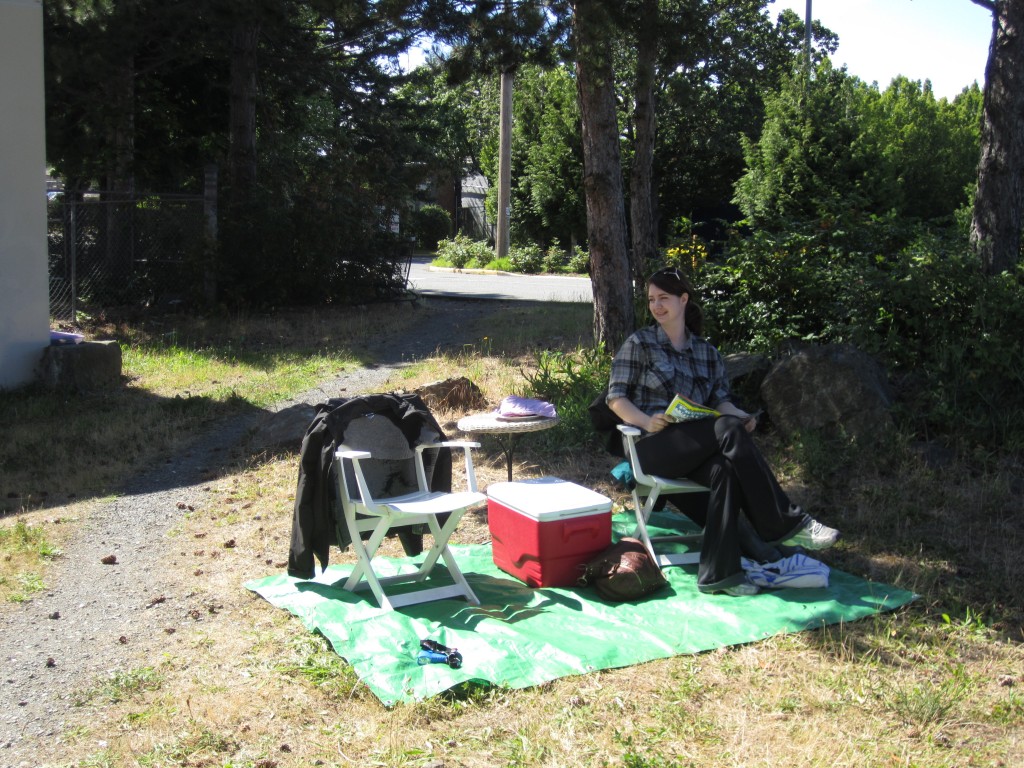 Urban Camping as imagined by TigerMilk Collective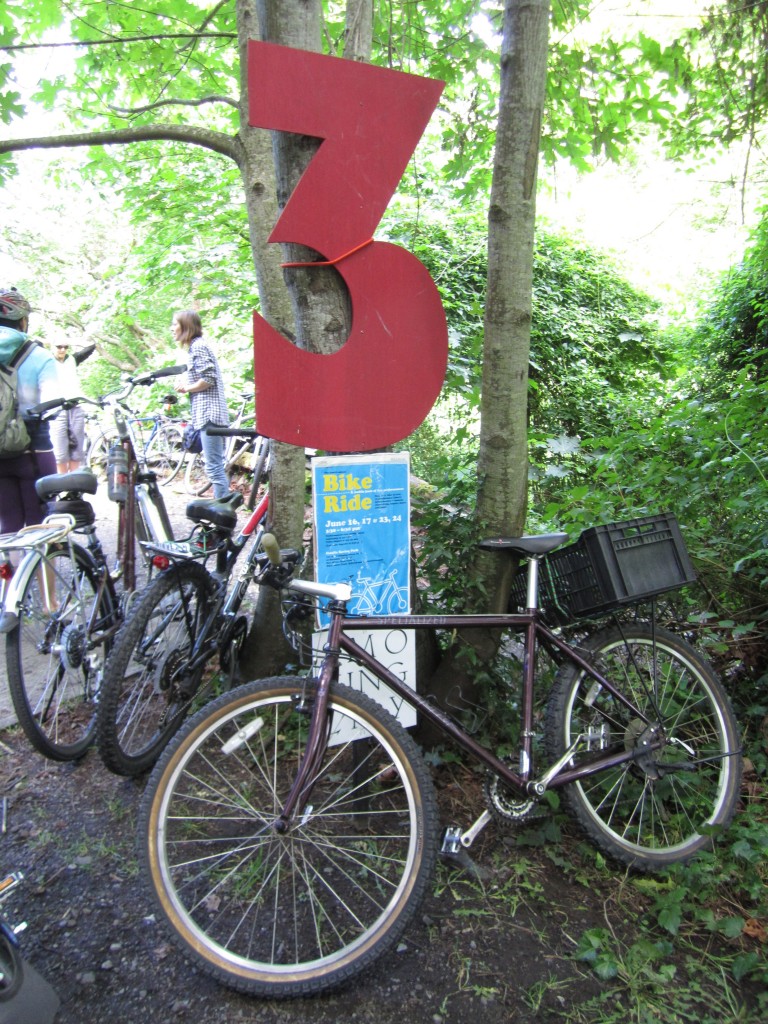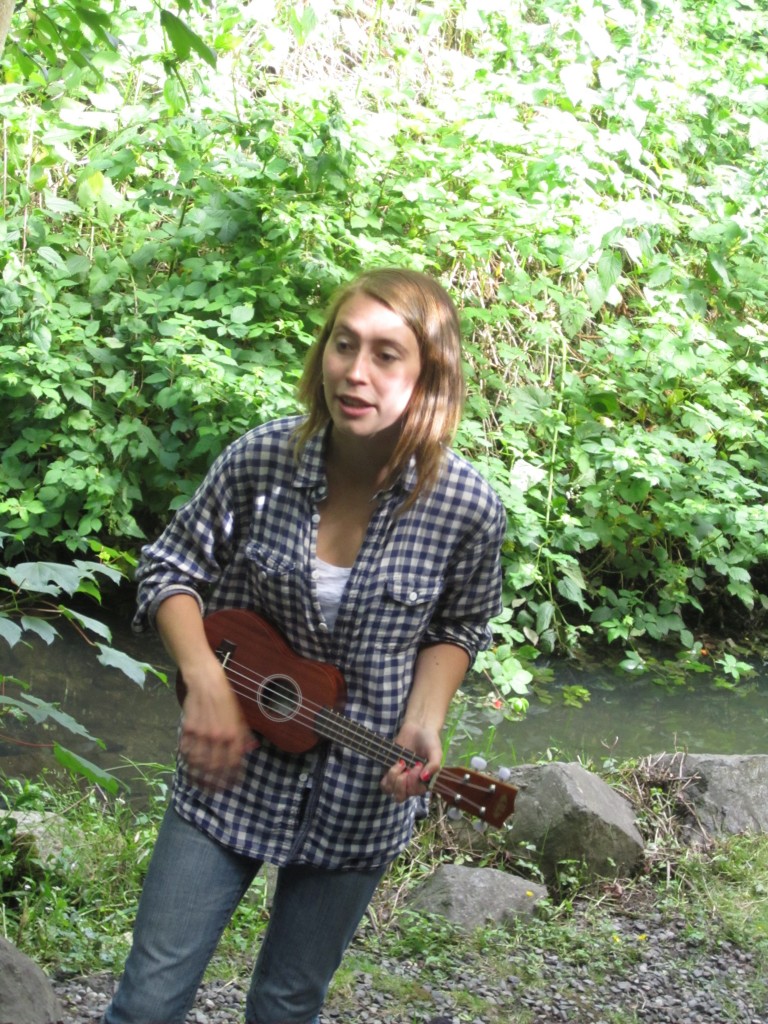 Mika Laulainen performs along Cecelia Creek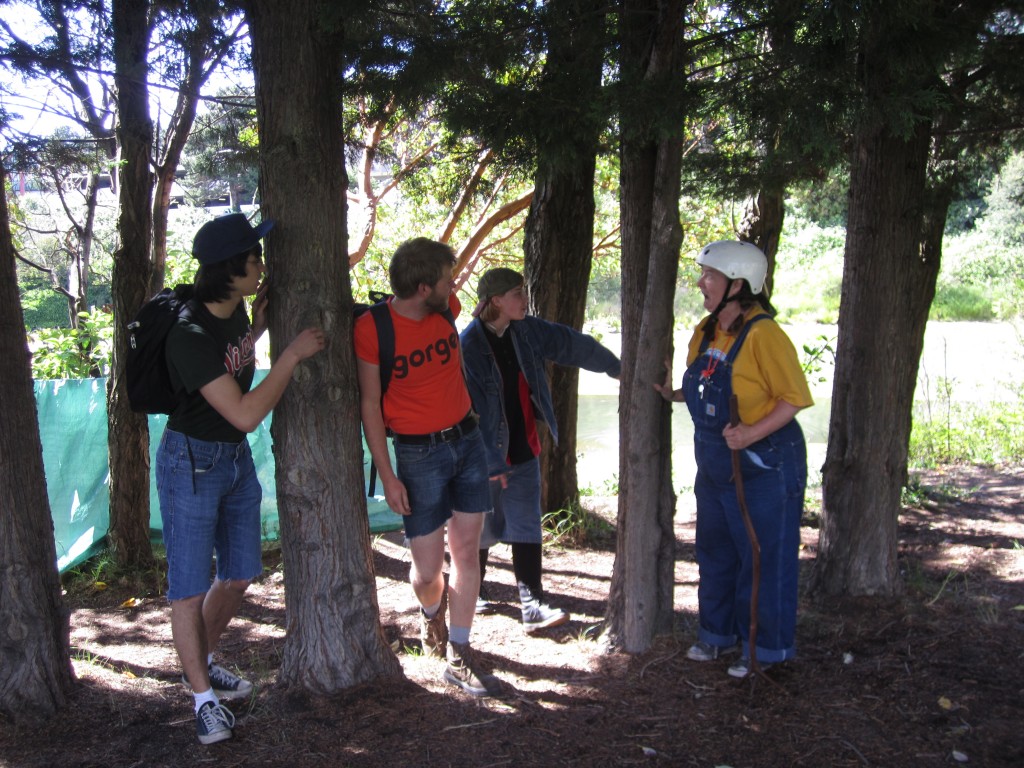 Theatre Inconnu and Jimmy 1986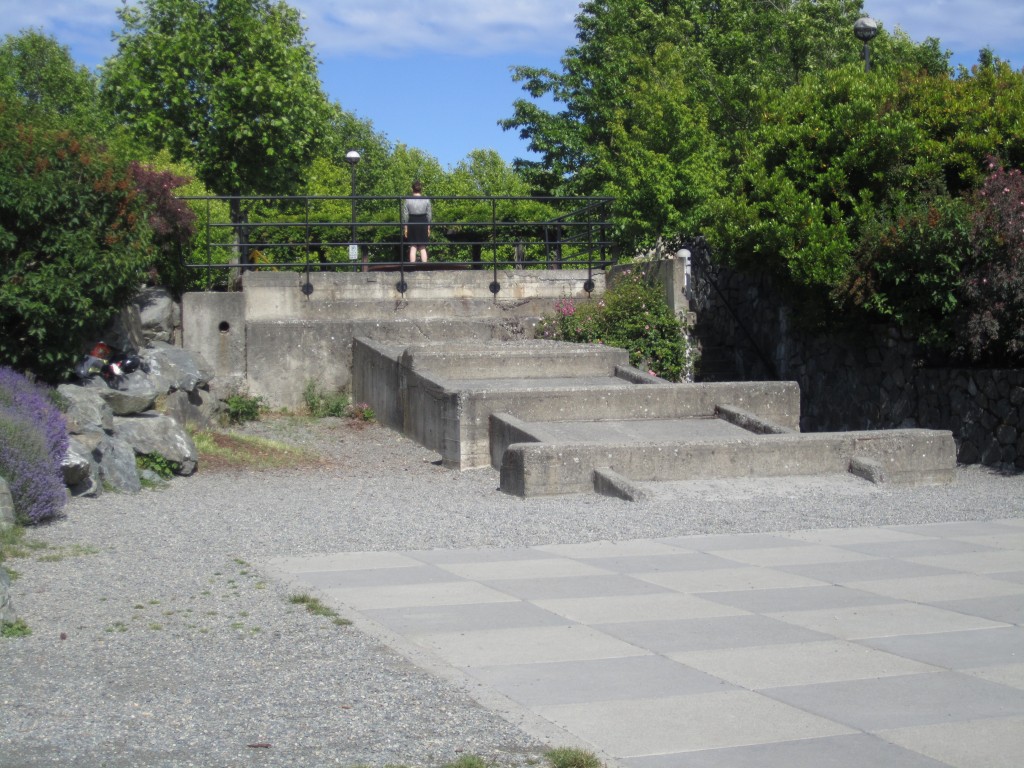 Impulse Theatre in one of the many dramatic locations along the tour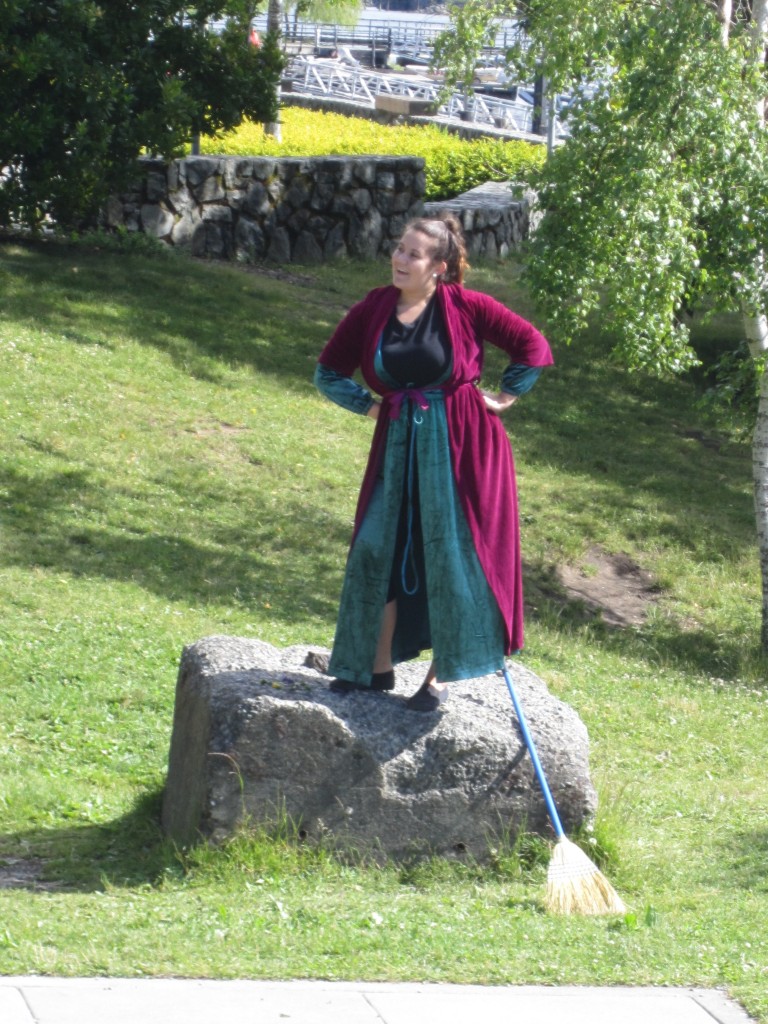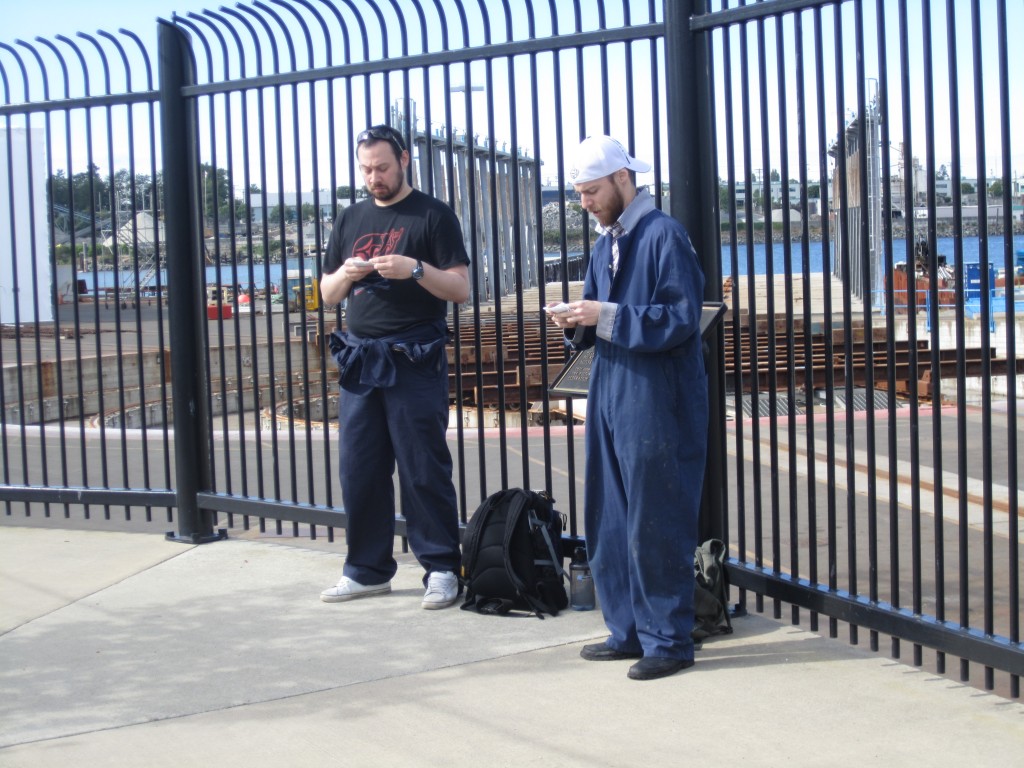 This Is Twisted Theatre back-dropped by Point Hope Shipyard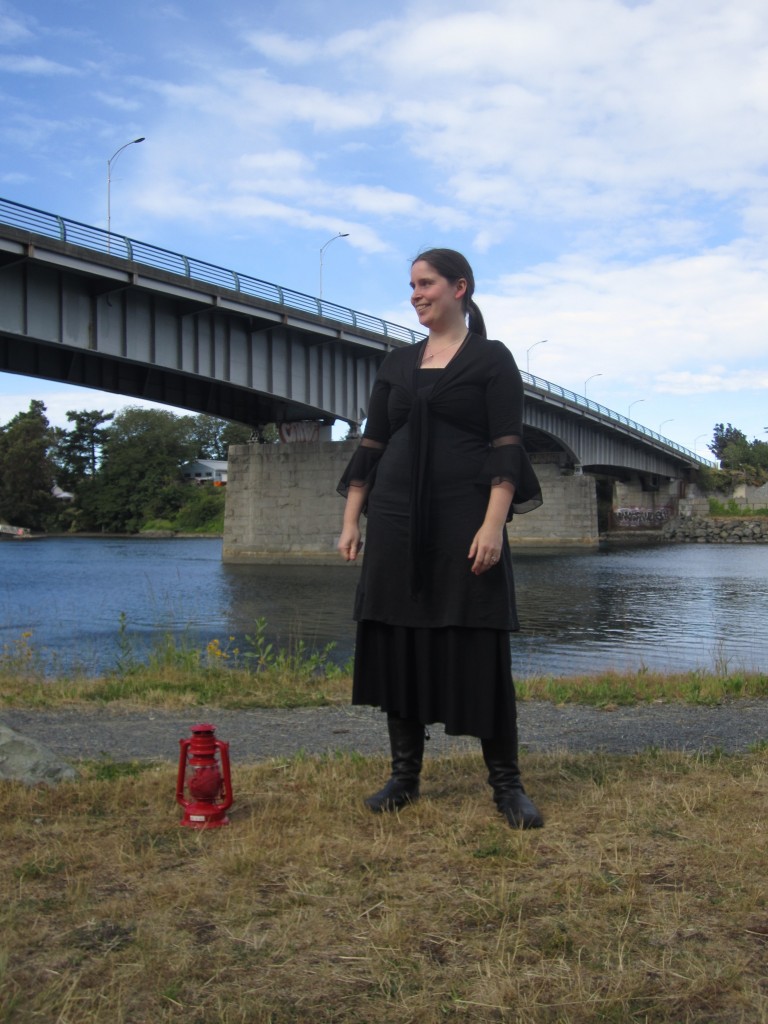 Storyteller Cat Thom's ghostly tales of the Point Ellice Bridge disaster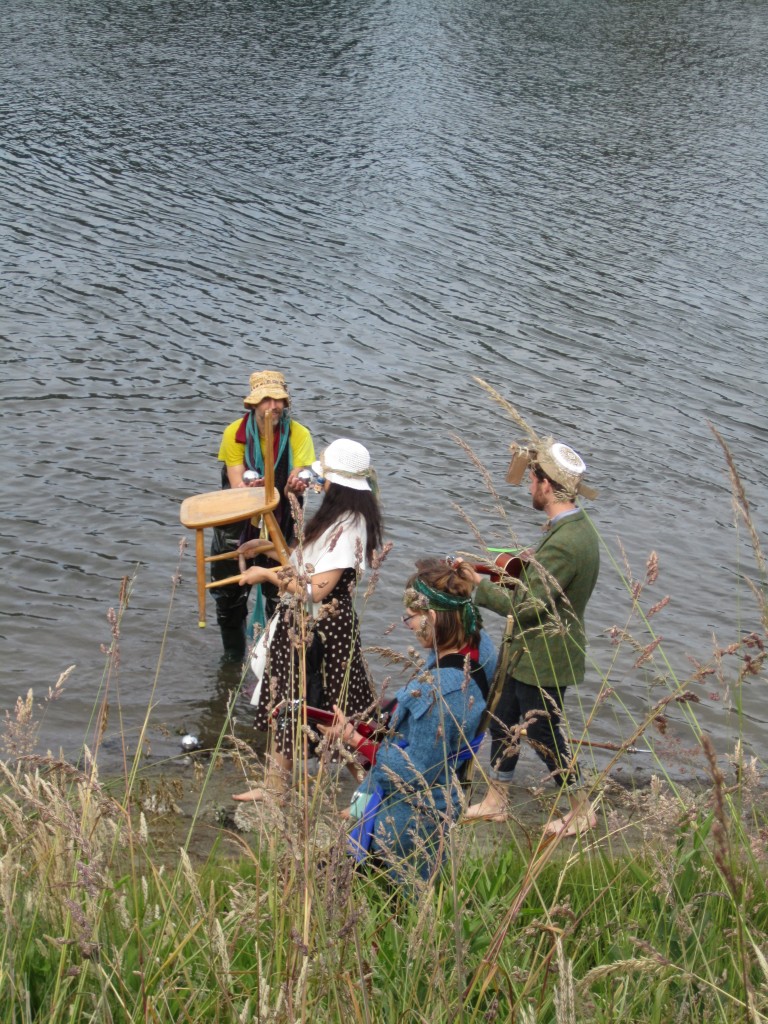 Head Through Painting – a parade of wonder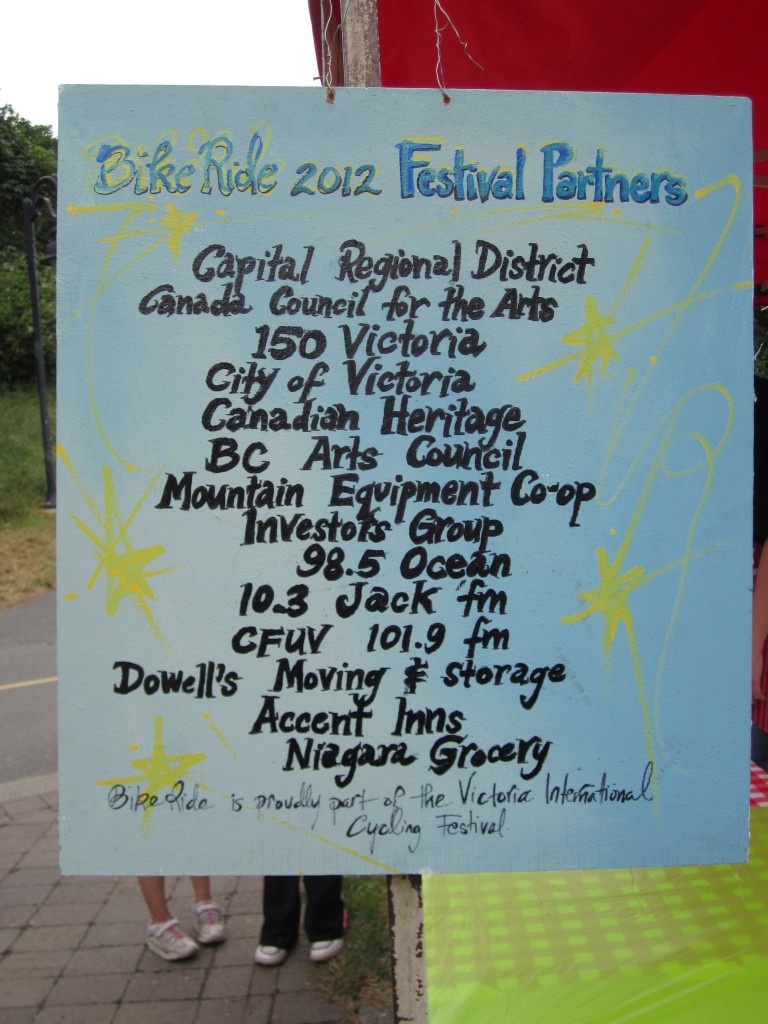 Thanks to the many organizations and funding partners who make Bike Ride possible.