I am not primarily a reviewer, but I do see a lot of theatre – 38 shows at this year's Victoria Fringe Festival (and somehow I managed NOT to see all the shows from Victoria going on to Vancouver).  
Here are my recommendations for shows that were in Victoria this year (or last). The productions are uniformly excellent.  However, my taste in theatre may not be yours. Caveat emptor!
I've listed the shows alphabetically, as they are indexed in the program.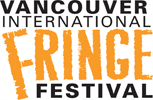 The Abyss Burrow – Vanessa Quesnelle
Vanessa Quesnelle explores pockets of time and space with a surprising twist at the end.  Using ample movement based episodes to bring together moments of a past life, her journey is not conventional.
Best Actress Award, London Fringe 2011
Ballad of Herbie Cox – Victoria Chiu and Roland Cox
We were treated to a lot of dance/movement pieces at this year's Victoria Fringe.  I need to stretch as an audience member when it comes to viewing dance.  Thanks to a recommendation from Laura Harris (Pitch Blond) I saw Ballad of Herbie Cox, a multi-dimensional creation using dance, movement, music, song and story-telling.  It's funny and thoughtful.
Dark family secrets unravel in this bizarre and brave new work.
facebook.com/TheballadofherbieCox
Bookworm – Corin Raymond with dramaturgy by TJ Dawe
An all-ages story of a father reading to his son, growing up in a library, Spiderman, Ray Bradbury, and meeting the Minotaur just outside of Wawa.
"Just a man and his words", but apparently Corin Raymond has struck a chord with audiences across the country.
He has been, until this year, better known as a musician, and is actually fundraising for his next album and taking your donations of Canadian Tire Money – to date he's raised over $6000 since the start of the Fringe tour.
If you love books and reading, or know people who do, be sure to see Bookworm. It's like being wrapped in a warm hug.
Pick of the Fringe, Victoria 2012
Producer's Pick London Fringe 201
corinraymond.com/bookworm
Burnt at the Steak – Carolann Valentino
A one-woman, high-octane, character-rich musical comedy tour de force that will have you gasping for air.
Valentino was born in New York to an Italian family but grew up in Texas. Drawn back to the Big Apple by a desire to follow her dreams of theatrical stardom, she soon found herself managing one of the city's finest steak houses.
Burnt at the Steak recounts the many adventures, misadventures and people she encounters there.
Replete with audience participation and show-stopping tunes, she'll have you happily humming along. A very popular addition to this year's Victoria Fringe line-up.
Pick of the Fringe Victoria 2012
Best of Fest Calgary Fringe 2012
Best of Fest Boulder Fringe 2011
burntatthesteak.com
The Donnelly Sideshow
A true story of romance, faction fighting and murder set in and around Lucan Ontario (just outside of London), where writer-performer Jeff Culbert grew up. Five members of the Donnelly family were brutally murdered in their homes in 1880, and over 130 years later, the story continues to inspire artists and scholars and to fascinate the general public.
Jeff Culbert is a gifted and engaging storyteller who performed The Donnelly Sideshow at the Victoria Fringe in 2011. You will be drawn into the story and the world that Culbert creates for you with little more than words and hand gestures.
jeffculbert.ca
Dying Hard – Mikaela Dyke
Mikaela Dyke has taken archived interviews of fluorspar miners in Newfoundland, collected in the 1960s by Elliott Leyton, and crafted powerful verbatim theatre. How do communities survive industrial carnage?
"Powerful, moving, and brilliantly acted. A story that needs to be told".  Theatre reviewer Faces of Wayne
Using the barest of costume changes, Dyke shifts seamlessly into her characters. Let the accents wash over you as you become accustomed to these voices.  It's bold story-telling of the finest order.
One of the Top Ten shows of 2011 (Calgary Herald)
Outstanding Solo Performance – Ottawa Fringe 2011
Best in Venue – Halifax Fringe 2010
Best Performance – London Fringe Festival 2010
Best Female Performance – The Beat Magazine, London, ON 2010
mikaeladyke.com
Fear Factor: Canine Edition – John Grady
The true story of a man and his dog. Facing his ultimate fears…love, loss…and doga.
John Grady is a consummate professional actor and storyteller, former member of Ballet BCand the Blue Man Group. This universal, powerful and life-affirming monologue takes us slowly to the place of a loss that transcends species, drawing life lessons as he narrates episode after episode of his life with Abby, his Bernese mountain dog.
In a heart-wrenching twist of fate and moment of "life imitating art" we had to say "good-bye" to our own beloved pet during the Victoria Fringe Festival. Grady's stories brought me much comfort during a time of personal tragedy.
Abby.  Her presence.  Her being.  Her rules and work ethics are not convoluted with a lot of language.  There is no red tape blah, blah, blah.  The rules are simple.  Just be.  A dog's ability to simply be present is what helps start the healing. http://www.thejohngrady.com/Abbys_Work.pdf
Outstanding Drama Ottawa Fringe 2012
One of the top theatrical experiences of 2011 in Los Angeles-the LA Weekly
Best of the Fest Orlando Fringe 2011
thejohngrady.com
First Day Back – Rob Salerno
It's the first day of school after 14-year-old Ollie killed himself as a result of pervasive bullying, some because he was gay. Friends, teachers and tormentors are gathered to figure out how to keep this from happening again.
From the creator of Fucking Stephen Harper: How I Sexually Assaulted the 22nd Prime Minister of Canada and Saved Democracy.
Rob Salerno is not afraid to speak his mind. Bullying continues to be an enormous issue despite decades of anti-bullying programs.  This is listed as an all-ages show, and would be appropriate from some children.
Salerno moves between the characters with ease, and brings a touch of humanity to them all.  How easy it would be to portray the tormentors negatively. In the end, there are no easy answers. As an audience member I walked away wondering how I can be part of a solution, now that my children are long gone from school. What role do we all play?
His theatre company is dedicated to telling stories that "polite people wouldn't touch".
Their tour schedule this year has been astonishing – 5 different shows at 9 different Fringes!
tenfootpole.ca
Gametes and Gonads – Jeff Leard
Leard first performed Gametes and Gonads at the Victoria Fringe in 2011. He's a very physical actor who uses this physicality in madcap ways to capture multiple characters in this off-beat story.
Star Wars meets your genitals in this action-packed one-man show exploring the sci-fi universe that is the reproductive system. Get sucked off into a world of life, love and death before birth in Gametes and Gonads.
Life of the Courtyard Award, Ottawa Fringe 2011
Fishbowl by Mark Shyzer
One man, four characters, intertwined through time and space. Quantum physics and comedy? Mark Shyzer makes it work, creating smart portrayals using little more than his body language and mannerisms.
Fishbowl debuted at Toronto's Buddies in Bad Times Theatre in 2009 and has toured to raves since.
Pick of the Fringe Victoria 2012
Best of Fest Winnipeg 2012Outstanding Solo Performance Ottawa 2012
Audience Choice Award winner New York 2010
shyzer.ca
God is a Scottish Drag Queen
Michael Delamont is well-known to Victoria and Vancouver Island audiences for his long-standing association with the cabaret troupe Atomic Vaudeville, his performances in The War of 1812 (Random Selection of Chairs), Oklahoma! (Chemainus Theatre Festival) and his solo shows (A One Night Stand with Mike Delamont).
He has created memorable characters over the years, but none compares to God!  Don't miss his musings as he skewers everyone and everything – including religion, the Mayans and hipsters.
Recently Mike headlined a comedy night I attended. His un-rehearsed riff on camping had the audience in stitches.
Grab tickets early – Mike plays regularly to sold-out houses.
Victoria Fringe 2011 Best Solo Show
Canadian Comedy Award nominee 2012
Hanafuda Denki – A Tale of Playing Cards – Ryuzanji Company
Ryuzanji Company from Japan last appeared at the Victoria Fringe in 2009 with a Japanese version (surtitled in English) of High Life.  They were a huge hit with their madcap antics of junkies trying to rob a bank, despite the language differences.
Hanafuda Denki was written and first staged in 1967 by avant-garde pioneer Shuji Terayama and Ryuzanji have adapted it for a modern audience.
Are you a winner or loser in this life-and-death game?  Don't miss this very Japanese retelling of a work inspired by"Three Penny Opera" – all the way fromTokyo.
From the moment the company appeared on stage I felt as if I should be applauding.  A highlight of this year's Fringe for me. I only wished I had the time to see it more than once.
Pick of the Fringe Victoria 2012
music.geocities.jp/ryuzanji3/
Hip Bang Improv
Absurd and playful improv that will definitely appeal to fans of the genre. A perennial favourite of Victoria Fringe audiences. One word – 50 minutes of improv by this talented duo.
Pick of the Fringe Victoria 2012
Pick of the Fringe Victoria 2011
Jem Rolls – Ten Starts and an End
I've seen Jem Rolls at every Victoria Fringe Festival since 2006. His words flow over me in torrents, and just as I've seized one joke or idea – quick, he's off on another tangent.  This is performance poetry of the highest order. Stay sharp or you'll miss it!
Lies! – Travis Bernhardt
Travis Bernhardt returns with another nerdy and quirky all-ages magic show to wow audiences with tricks, deception, mysteries and swindles. Travis' show appeals to the kid in all of us but there's an underlying wit and intelligence. Don't take things at face value!
A talented magician and illusionist. At one point he got every person in the audience to participate in a mass card trick that left me pleasantly perplexed and wowed!
Pick of the Fringe Victoria 2012
Travisthemagician.blogspot.ca
Little Lady – Sandrine Lafond
Completely silent physical theatre. Lafond has earned rave reviews while touring this piece. She's a former Cirque Du Soleil performer and Celine Dion dancer who is now a theatre artist. This is the physical re-telling of that transformation. I smiled from beginning to end.  You can definitely take the entire family; Lafond told me her youngest audience member was 18 months, her oldest in their 90s.
What is my dream? The answer was simple, create a character, be myself entirely and go on tour. Little Lady was born and I had the chance to win the CAFF lottery so I will be touring in 10 cities for a total of 60 shows this year!

What is your dream?
Most Daring Production London Fringe 2012
Favourite Festival Award Frigid Festival, NY 2012
Loon! – the Wonderheads
Their previous show, Grim and Fischer (which I saw in Victoria in 2011) is a winner of five Best of Fringe awards (Edmonton, Calgary, Victoria and Vancouver) as well as the Cultchivating the Fringe award in Vancouver, which gives them a run during the 2012/13 season at the Vancouver East Cultural Centre.
A man. The moon. A most peculiar love story.

Acclaimed physical theatre duo WONDERHEADS, present a love story that whisks a man to the moon and back!  Featuring their larger than life masks, fantastical puppetry and a style that has been described as "Live action Pixar", the WONDERHEADS wonder, can a man truly love the moon?
Silently and magically, the WONDERHEADS conjure eternal stories that appeal to every age and stage of life.
Take the family!
Critic's Choice Edmonton Fringe Festival 2012
wonderheads.com
More Power to Your Knitting, Nell – Melanie Gall
I saw Melanie Gall's show The Sparrow and the Mouse at last year's Victoria Fringe (she also appeared at the Vancouver Fringe) and was impressed by her vocal ability.  It's any wonder – she is an opera singer who tours on the Fringe circuit as a summer vacation.
With her sister, she is the creator of a top knitting podcast The Savvy Girls Podcast.
In More Power to Your Knitting, Nell! she incorporates her two loves in this solo-musical. Songs about knitting weave through the tale of a young woman waiting patiently for her love as he fights oversees.
Gall's vocal work is a treat, and her acting solid. You're encouraged to bring your knitting and sit in the front row.
MelanieGall.com
My Aim is True – Meghan Bell
When her mother is diagnosed with a terminal illness, eighteen-year-old Alison—darkly named for the Elvis Costello song—will do almost anything to convince her to fight for her life. As relationships deteriorate, Alison, her mother, and her boyfriend question just how much of themselves they are willing to sacrifice for love. A quirky musical drama inspired by the song "Alison", featuring additional music by Chris Ho.
It's not often that you "enjoy" a musical about terminal illness, but the characters in Meghan Bell's My Aim is True navigate these difficult times with grace and humour, making them more than believable.
The singing and music is by turns funny and introspective, and stayed in my head over several days.
Peter 'n Chris Explore Their Bodies
Doesn't it seem incredible that the duo of Peter Carlone and Chris Wilson began their Fringe careers only in 2009? These multiple Pick of Fringe and 2012 Just For Laughs Comedy award nominees bring their latest creation to fortunate Vancouver Fringe audiences.
Peter 'n Chris display an incredible physicality in their storytelling, and craft amazing story arcs. They are perennial favourites – be sure to get tickets early before their show sells out.
Best of Fest Winnipeg 2012
Just for Laughs comedy award Montréal Fringe 2012
Comedy Network's Canadian Comedy Award for Best Sketch Troupe 2012 – nominees
Pick of the Fringe Vancouver 2011
Pick of the Fringe Victoria Fringe 2011
Outstanding Duo Performance  Ottawa Fringe 2011 and 2010
Outstanding Production and Critic's Pick –  Toronto Fringe Festival 2011
Audience Choice Award Toronto International Sketch Comedy Festival 2012
peternchris.com
She Has A Name– Andrew Kooman
Prostitution and the trafficking of sex slaves – this hard-hitting drama follows the exploits of an idealistic lawyer masquerading as a john in order to build a case against a brothel. Can he convince one of the "girls" to help him?
Andrew Kooman was inspired by a true story (and tragedy) of a storage container, discovered inThailand, and found to contain 121 sex workers fromBurma, 54 of them dead.
This drama is best watched (in my opinion) as a last show, or followed by much lighter fare.  Questions raised have no easy answers and the cast goes all-out.
Shehasaname.net
Sex Religion and Other Hangups – James Gangl
 A guy with a ravenous sexual libido named James Gangl battles it out against a guy with a staunch Catholic upbringing (also Gangl) over the heart of an insightful underwear model that he meets at a Coors commercial shoot.
An unapologetic and authentic show that speaks to the struggles we all experience or can relate to. Insightful and heart-felt storytelling for adults.
Best One Person Show – Canadian Comedy Awards 2012
Pick of the Fringe Victoria 2012
Patron's Pick Toronto Fringe 2011
Winner of Now Magazine's Outstanding Production/Performance Award
sexhangup.com
Slut (r)evolution (no one gets there overnight)
Cameryn Moore's brand of tell-all sex tales is not for everyone, and she will readily admit this. Exploring issues and questions not often seen onstage, she confronts the messy reality of our sexual lives.  Her show Phone Whore was a 2011 Victoria Fringe Festival favourite. Adults only. Adult Themes.
Cameryn will also perform the last piece in her trilogy – Power Play – later in September to audiences in Nanaimo (September 21/22) and Victoria (September 29/30). It's the last opportunity to see her work for several years, due to scheduling.
Pick of the Fringe Victoria 2011
Best of Fest Winnipeg Fringe 2011
camerynmoore.com
The Water is Wide- Randy Rutherford
I was so pleased to see Randy Rutherford return toVictoria– he crafts beautiful stories out of his life, and lays down a foundation of skilfully performed songs to accompany them.
His self-deprecating and honest tales speak directly to our hearts.
Randy is a veteran Fringe performer.
Best of Fringe (21 times) and Brickenden Award Winner
randyrutherford.net
Where's My Flying Car – Missie Peters
 Missie Peters is an award winning slam poet, spoken word and theatre artist, and the founder (with Dave Morris and Mike Delamont) of Victoria's first "off-Fringe" Festival – the Singe Festival.
I first saw Where's My Flying Car in development at Intrepid Theatre's Uno Festival.
Peters' work has charm and whimsy aplenty, but there are also dystopian moments in this tale of our future world.  Geeks (old and new school) will love it.
missiepeters.com
Unfortunately I did not see: Home Free, Temple of Khaos and Zero Tolerance: Sex, Math and Seizures – my apologies to the performers. Too much Fringe, too little time