Victoria celebrates 400 years of Shakespeare's legacy in 2016
Arts companies all over the region are producing works by Shakespeare—some adapted and re-imagined—to commemorate the 400th anniversary of the Bard's death.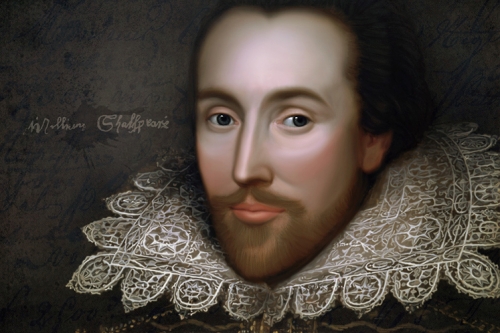 Where There's A Will
Greater Victoria Shakespeare Festival
Craigdarroch Castle
February 18 — 21 and 24 — 27, 8pm
2016 marks the 400th anniversary of Shakespeare's legacy, and we are having a party! Join the Greater Victoria Shakespeare Festival in celebrating the greatest English dramatist in song, verse and cake. Meet the celebrity superstars of the 16th century, such as Elizabeth I, Christopher Marlowe, Anne Hathaway, and of course, Bill himself. Afterwards, you'll have an opportunity to recite your favourite line or couplet as part of "We are Shakespeare", a global video project initiative.
Shakespeare's Song
Vox Humana Choir, Brian Wismath conductor
February 26/27
Experience the brilliance of William Shakespeare's poetry set to voices by Matthew Harris, Jaakko Mäntyjärvi and Ralph Vaughan Williams. The concert will feature the performance of music by Robert Johnson (c. 1583-1633) who composed music for the original performance of many of Shakespeare's plays, transcribed by Victoria's own Denis Donnelly. With special guest narrator, Timothy Vernon, sharing valuable insights about the music and poetry.
Romeo and Juliet
Ballet Victoria
March 8/9
Royal Theatre
A World Premiere

The drama of Shakespeare and the unbridled creativity of Ballet Victoria unite in a passionate fusion. Driven by Prokofiev's score and original new music, the intensely physical choreography of this new work will ignite your heart and soul, and leave you breathless
Two Gentlemen of Verona directed by Bard on the Beach founding member Christopher Wedell
Theatrical Treasures (performed by Year Two students)
Canadian College of Performing Arts
March 10-12
What starts as a seemingly simple story of shifting devotions among mismatched lovers becomes a tale of friendship and love, and the foolish behaviour of people in love.
Bard in the Ballroom
The Charming of the Shrew (an adaptation of The Taming of the Shrew)
Launch Pad Productions
Craigdarroch Castle
March 31-April 9th
Tickets online at www.thecastle.ca or by phone at 250-592-5323
Reimagined and refined, adapted and updated, to a witty and wonderful hour-and-a-half of enjoyment.

Come in your snazziest cocktail attire (No stilettos please) to enjoy an evening of classy entertainment, a complimentary glass of bubbly, and a beautiful re-imagining of one of the Bard's most well-loved comedies.

Elegantly cut to an hour
Tastefully fitted to the castle
Perfectly tailored for you.
A Midsummer Night's Dream by Benjamin Britten
Pacific Opera Victoria
April 14-24
Shakespeare's most imaginative play, transformed into a topsy-turvy operatic fantasy.
Leer by David Elendune (Outpost 31)
A new play reading
April 19th
Intrepid Theatre Club
"Exhausted by the eternal politics of Hell, Satan divides his kingdom among his three daughters. All however does not go to plan."
The Fairy Queen by Henry Purcell
Victoria Conservatory of Music Opera Studio
April 29/30
Metro Studio
A masque, or semi-opera based on Shakespeare's Midsummer Night's Dream
The Tempest (a staged solo show with music)
Mark Hellman
Church of Truth
April 30th
The workshop presentation will be followed by a talkback session and reception.

RSVP Required: (250)382-7048 or soloshakespeare@telus.net
Greater Victoria Shakespeare Festival
on the grounds of Camosun College Landsdowne Campus
The Winter's Tale directed by Barbara Pogemiller
Twelfth Night directed by Janet Munsil
July 7-30th
The Winter's Tale: Although it was grouped among the comedies, some modern editors have relabelled the play as one of Shakespeare's late romances. Some critics consider it to be one of Shakespeare's "problem plays", because the first three acts are filled with intense psychological drama, while the last two acts are comedic and supply a happy ending. https://en.wikipedia.org/wiki/The_Winter's_Tale

Twelfth Night: The play centres on the twins Viola and Sebastian, who are separated in a shipwreck. Viola (who is disguised as a boy) falls in love with Duke Orsino, who in turn is in love with the Countess Olivia. Upon meeting Viola, Countess Olivia falls in love with her thinking she is a man https://en.wikipedia.org/wiki/Twelfth_Night
The History of King Richard the First
CorAx Productions
Fisherman's Wharf Park in partnership with Victoria's Shakespeare by the Sea
June 28-August 7
2PM & 7PM on Sundays

A Shakespearean-style adaptation of the story of Richard the Lion Heart by Corin Wrigley and Andrew Axhorn, local actors seen locally in various Shakespeare productions.
Victoria's Shakespeare by The Sea, artistic director Robert Light
Fisherman's Wharf Park
Much Ado About Nothing
Othello
June 28- August 7 (Tuesday-Saturday)
Othello – 7PM on Tuesdays, Thursdays & 2PM Saturdays
Much Ado About Nothing – 7PM on Wednesdays, Fridays & Saturdays

Much Ado About Nothing: By means of "noting" (which, in Shakespeare's day, sounded the same as "nothing," and which is gossip, rumour, and overhearing), Benedick and Beatrice are tricked into confessing their love for each other, and Claudio is tricked into rejecting Hero at the altar on the erroneous belief that she has been unfaithful. At the end, Benedick and Beatrice join forces to set things right, and the others join in a dance celebrating the marriages of the two couples.

Othello: based on the story Un Capitano Moro ("A Moorish Captain") by Cinthio, a disciple of Boccaccio, first published in 1565. This tightly constructed work revolves around four central characters: Othello, a Moorish general in the Venetian army; his beloved wife, Desdemona; his loyal lieutenant, Cassio; and his trusted but ultimately unfaithful ensign, Iago. Given its varied and enduring themes of racism, love, jealousy, betrayal, revenge and repentance, Othello is still often performed in professional and community theatre alike, and has been the source for numerous operatic, film, and literary adaptations.https://en.wikipedia.org/wiki/Othello

Shawnigan Players present their 5th annual Outdoor Summer Shakespeare production
Midsummer Night's Dream
Gem o' the Isle Farm, Cowichan Station
August 4-16
Advance tickets are available at Ten Old Books, Mason's Store, or email shawniganplayers@gmail.com to reserve.

A bit further up-island, but worth the trip to the Cowichan Valley.
More research:
http://internetshakespeare.uvic.ca/Foyer/plays/