Who doesn't love a staycation – that brief vacation away from all the weekend chores, an indulgence to celebrate a special anniversary, or simply the chance to experience Victoria as outsiders do?  We make it a practice to schedule regular staycations during the year, and in October had the opportunity to experience a recent weekend at the Harbour Towers Hotel and Suites.
Readers may not know that I spent 15 years in the hospitality industry, including at sister properties to the Harbour Towers.  My extended family has stayed in the hotel during holiday periods when our own houses were bursting at the seams with guests and I've attended many business meetings, conferences and graduations in every meeting and conference room. When we were looking for a hotel for our wedding celebrations in 2011, we chose to host them here.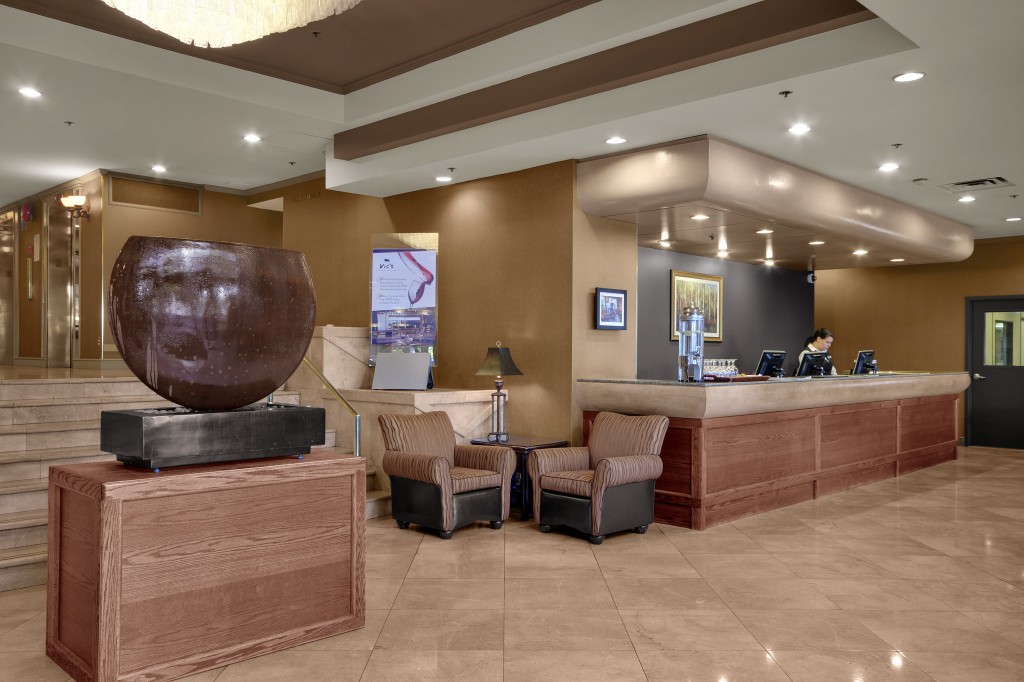 Photo provided
It was truly a dark and stormy night when we arrived and pulled into the secure underground parking (entry is by keycard at night).  Access to the hotel from the parking lot was well indicated; we appreciated being out of the rain. On our way to the front desk, we made note of the open Business Centre with three computer stations.
Despite the season, the hotel was full with visiting tourists, sports teams and a family reunion, yet our check-in was cordial and relaxed.  The front desk team had been kind enough to upgrade us to a penthouse two-level, one-bedroom suite with a picture-postcard view to the Inner Harbour.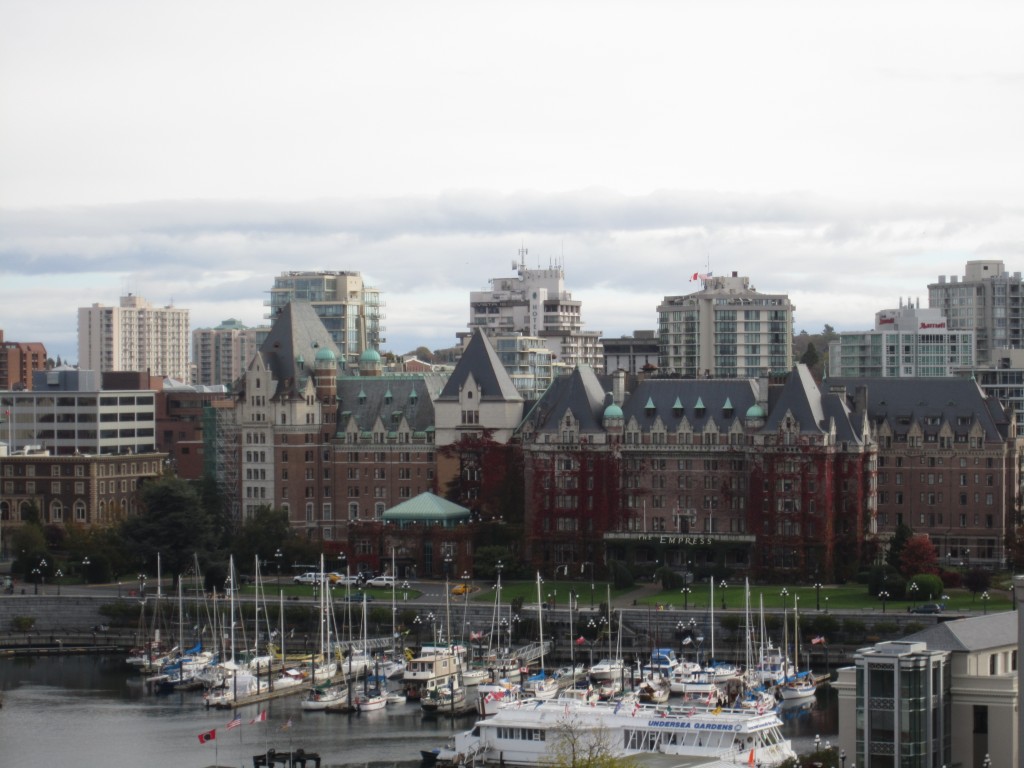 Suites at the hotel are equipped with kitchens and efficiencies, a feature that I, personally, find very handy, particularly when travelling with children. Wireless is free and the connection easy.
Our plans for the evening included a quick supper before the theatre.  Vic's Steakhouse and Pub is located in the lobby; burgers and on-tap local beer were on the menu and definitely what we were craving, although there are three-course prix-fixe meals and steak options as well.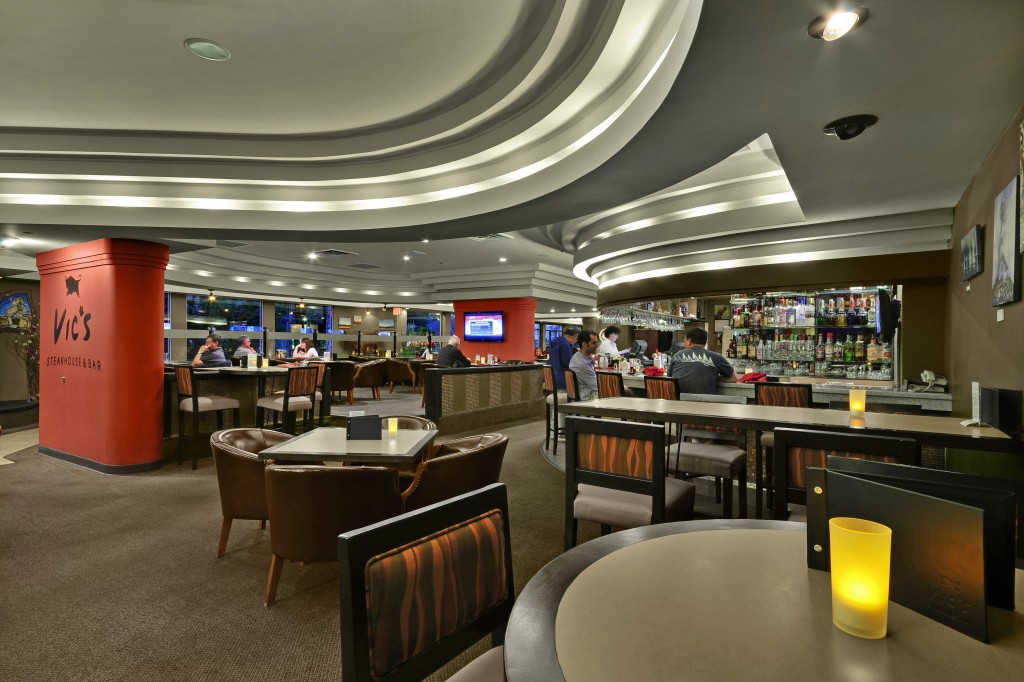 Photo provided.
Neither my husband nor I is a food critic but we definitely enjoyed our well-constructed and flavourful Grand Tuscan burgers – the ratio of burger to bun was perfect – and he even found room for a Chocolate Marquise for dessert.
After the theatre, we returned to open a bottle of wine and settle in for the night.  The king-sized bed was extremely comfortable, and our sleep restful.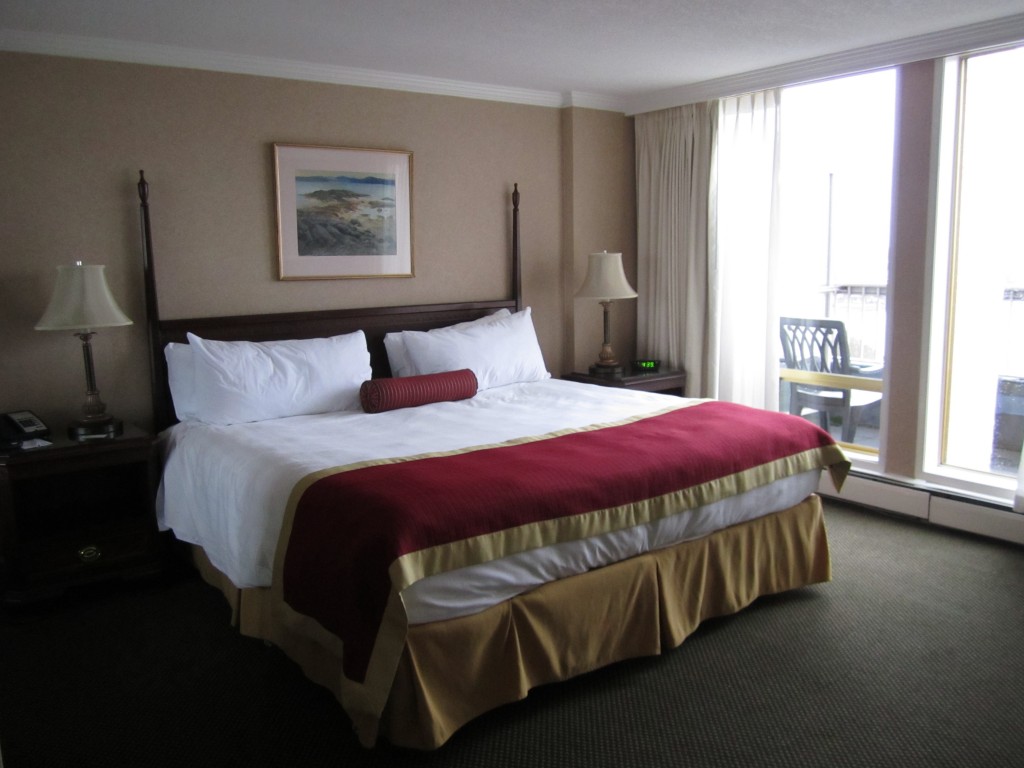 The next morning I made breakfast, but we could have chosen to return to Vic's for a complete breakfast buffet – very reasonably priced at $15.
As befits a staycation, I was a sloth and curled up in a comfortable armchair with a book, but my husband decided to check out the pool and exercise area.  The facilities have some impressive exercise equipment (newly upgraded) and the pool area is tidy and clean.  Even on a Sunday morning with a full hotel the night before, he reported back that it wasn't overly busy.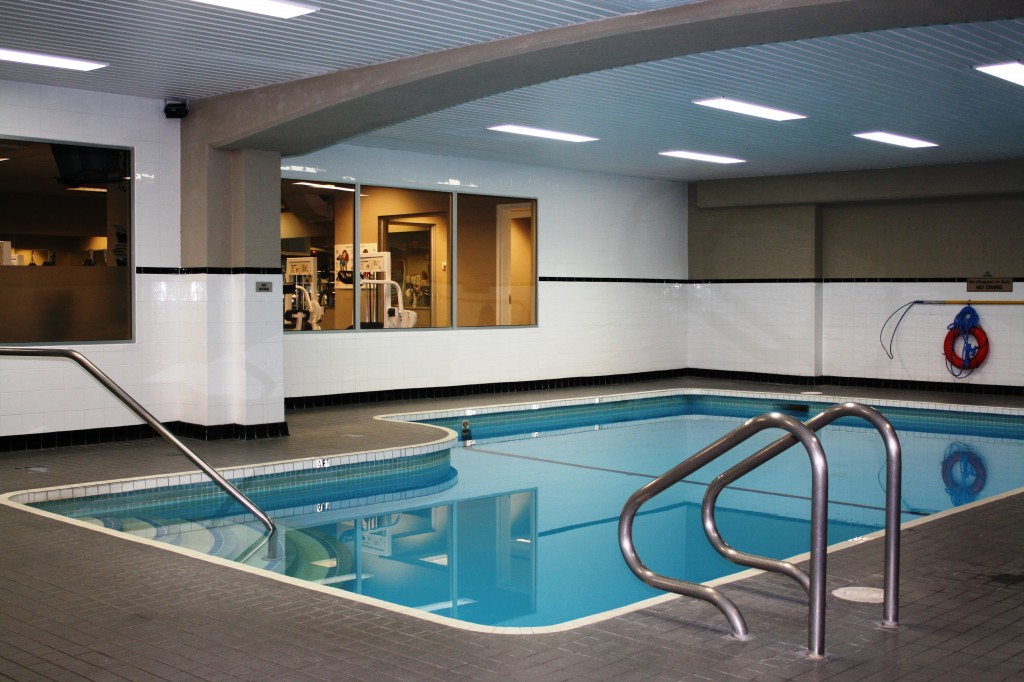 Photo provided.
Wanting to savour every last moment of relaxation during this mini-holiday, we requested a later check-out and were happy it could be granted. Our brief staycation was exactly what we needed. We'll definitely be back for more.
There's considerable history to the Harbour Towers Hotel – it was built during a wave of new construction that took place in the late 1960s and early 1970s and saw the emergence of the apartment or suite-hotel.  For decades, before the construction of the Victoria Conference Centre and more recent hotels, it was one of only a few banquet facilities in the city.
Now, with the opening of the West Ballroom (replacing offices leased to the government), the Harbour Towers has extensive conference and meeting facilities, and is "Vancouver Island's largest independent hotel convention facility". Having experienced the catering first hand on many occasions (including our wedding), I know the food quality, service and attention to detail displayed by staff to be second to none.
Kerri Moore, Director of Sales and Marketing, was kind enough, later in the week, to take me on a tour of the hotel so I could see, first-hand, the other room types.  Visitors often request rooms with a harbour view, but rooms facing away from the harbour have views towards the Strait of Juan de Fuca and the Olympic Mountains too.
The rooms are spotless. Bed linens were recently updated.  The hotel maintains a 4 Green Keys rating for its environmental practices and is a 4 star Canada Select Hotel.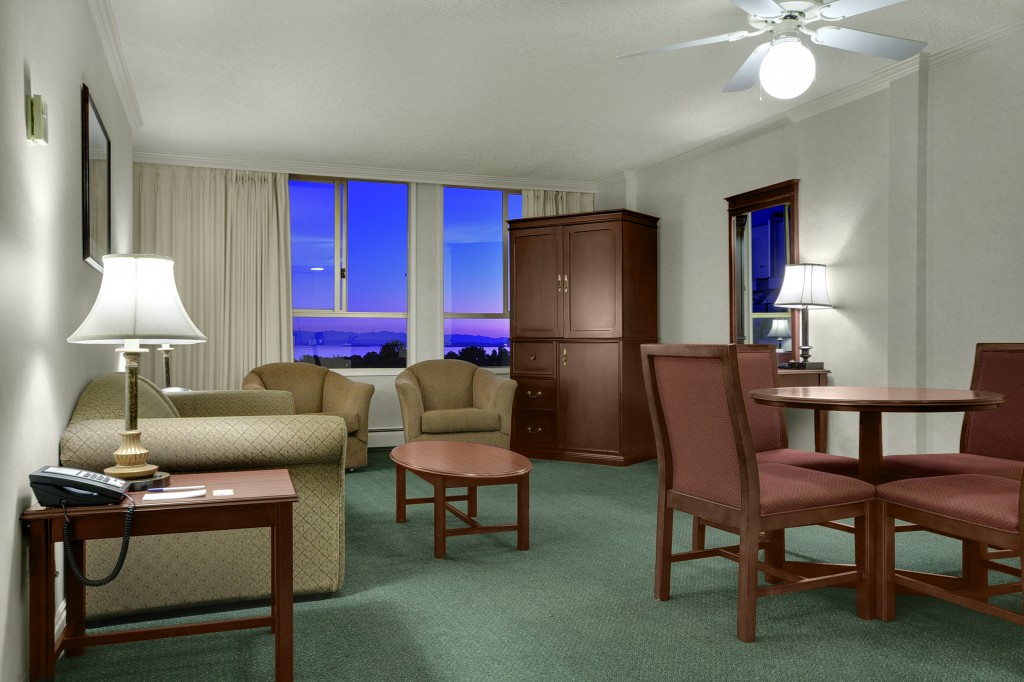 Photo provided.

Photo provided.
There are many rate options that would appeal to group, team, corporate and budget-conscious travellers, as well as a popular "Ride the Elevator Home" rate for holiday functions too.
If you're looking to book a hotel in Victoria BC for a staycation, meeting, family event or celebration, don't forget to consider the Harbour Towers Hotel as one of your options.
Disclosure:  Our accomodation was hosted by Silver Birch Hotels and Resorts who manage the Harbour Towers Hotel and Suites, for the purpose of writing a blog post outlining our experiences.  I was not paid to do so.  We paid for our own meals and drinks. As always, I retain full editorial control over all content posted on my blog.