Summer (replete with plays and festivals) is over, school and university are back in session, and the Victoria theatre community is pulling out all the stops for a fantastic fall that will see close to 30 shows and events.
Belfry Theatre starts the season with the Tony-award-winning play Red, direction by Artistic Director Michael Shamata in a co-production with Royal Manitoba Theatre Centre, and is followed shortly after by the Canadian College of Performing Arts (CCPA) Performing Arts Party at Uptown (a free event sure to be a hit with families) and a return of Legoland, by Jacob Richmond of Atomic Vaudeville.
In addition to more familiar companies like Theatre Inconnu, Langham Court Theatre, Phoenix Theatre and Blue Bridge Repertory Theatre, we will be treated to offerings from Atomic Vaudeville, Giggling Iguana, Puente Theatre, Urban Arts Productions, Broad Street Theatrics (SinCity), Company C from CCPA, William Head on Stage (WHoS) and relative newcomers Paper Street Theatre and Best Bitts Productions.
Recently announced is a brand new Sunday night variety and comedy show – complete with guests and taped to video – the Derwin Blanshard Show.  And don't miss Mike Delamont Live! at the McPherson Playhouse. Tasha Diamant of The Human Body Project starts workshops in addition to featuring a monthly outdoor event.
Look for more theatre programming at UVic's Farquhar Auditorium, starting with the 20th anniversary of The Number 14 on October 3rd.
Enchanted Halloween (a fundraiser for Intrepid Theatre) will NOT be staged at Heritage Acres this year.
Finally, the David Foster Foundation Theatre opens at the new Oak Bay Beach Hotel with dinner theatre and musical offerings.
Shows are listed in chronological order with the most complete information available on September 15th, 2012.  I'll update when necessary.  Please let me know of any events or companies I have missed.
September 28, 2012 – this post has been updated. Please note: Macbeth (Oct 4-14), the delay of Sin City Season 3 (to January 2013), and A Child's Christmas in Wales (Nov 30-Dec 9)
October 18, 2012 – this post has been updated. Please note: Woman in Black has been postponed. Additions include: Atomic Vaudeville Cabaret (Oct 26 – Nov 3).
November 15, 2012 – this post has been updated. Please note the addition of Ride The Cyclone (Dec 11-15) and The Hitchhiker's Guide to the Galaxy (Dec 28/29). Play titles for WorkPlay by Puente Theatre Nov 24/25 have been listed.
December 6, 2012 – this post has been updated. Please note the additions of The Comedy Diva Diaries Launch (Kirsten Van Ritzen's first book – Dec 7), Naked Girls Reading produced by Miss Rosie Bitts (Dec 9), the All I Want For Christmas: A Variety Show Fundraiser for the Mustard Seed (Dec 19), Charles Ross-a- Thon, his One Man Star Wars and One Man Lord of the Rings (Dec 20/21) and Clayton Jevne's two person adaptation of A Christmas Carol (Dec 19-24).
Congratulations to Langham Court Theatre – Lady Windemere's Fan is SOLD OUT!
Tickets to A Christmas Carol at the Belfry Theatre are going fast.  The run has been extended to Dec 22.
Click by month to jump down: September October November December
Red by John Logan at the Belfry Theatre Sept 11 – Oct 14
Jameson Parker and Oliver Becker in Red by John Logan / Photos by David Cooper
In 1958 abstract painter Mark Rothko was engaged to paint murals for the Seagram Building in New York, the most lucrative commission ever. Working with a young apprentice and threatened by a new generation of painters, Rothko must create a series of masterpieces. Red dives deeply into this incredible period when the fierce, uncompromising Rothko, at the height of his power, clashes with fame and commercialism.
I attended Red just after the opening. Richly nuanced and complex, it demands much of both actors and audience, and is a beautiful ode to the nature of art.
Human Body Project workshops start Mon Sept 17 and run the 3rd Mondays and 1st Saturdays of the month for the fall.

As in Human Body Project performances, I show up with a kind, strong intention to allow healing and heartfulness to emerge. I facilitate and hold the space while naked and choosing to share my vulnerability.

Participants may be as dressed as they wish.
Tasha Diamant wants to model and help us learn vulnerability in the only way she knows how – showing up naked and unscripted. Powerful "performance art" and connection to self and others. Participants are asked to come with "kind intention. Desire for authenticity and healing. Willingness to choose vulnerability".
Legoland by Jacob Richmond (Atomic Vaudeville) at the Belfry Arts Centre. One night only Sept 22.
Tickets through the Belfry Box Office 250-385-6815 boxoffice@belfry.bc.ca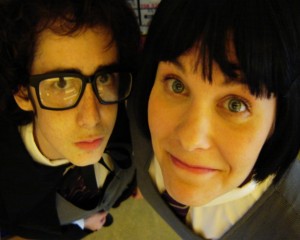 Atomic Vaudeville is set to remount its award-winning play Legoland on the Belfry Arts Centre Studio stage for one night only. Written by Jacob Richmond (Ride The Cyclone, Qualities of Zero), this hometown creation toured the Fringe circuit across North America in 2006 and 2007 to rave reviews and multiple awards inVictoria,Vancouver and New York. This Victoria staging kicks off the company's tour toWhitehorse fromSept 25-28, 2012 at the Old Fire Hall.

Legoland follows the adventures of Penny and Ezra, siblings who have just been extradited to Canada after a brutal attack on one of America's beloved pop stars. Deciding to present this harrowing odyssey at their high school with a pile of contemporary vaudeville tricks, the infamous Lamb siblings take on the ukelele, puppets, multimedia and a healthy dose of gangster rap in their retelling of what went wrong.

Directed by Jacob Richmond and Britt Small, Legoland stars Amitai Marmorstein (50/50, Sunflower Hour) and Celine Stubel (God of Carnage, My Chernobyl), two ofCanada's most promising stage actors.
When I began re-exploring the Victoria Fringe Festival in 2006, Legoland was one of the first shows I saw. Mesmerized, I dashed back to my computer to post a review. And, convinced by the verisimilitude of the acting and script, to Google the boy band that Penny swoons over. It's a riveting piece of theatre from the brilliant pen of Jacob Richmond.  It's been five years since we've had the opportunity to see it, and an entire new generation of neophytes awaits.
Derwin Blanshard's Extremely Classy Sunday Night Variety Show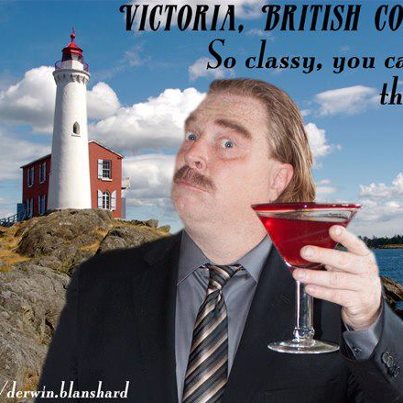 Débuts  Sept 23rd and runs every 4th Sunday of the month at the Victoria Event Centre.
I love the creation of fan bases and tribes in Victoria among the artistic community.  The Derwin Blanshard Show, starring comedy legend Wes Borg, is another manifestation of this phenomenon.  Based on the actors rounding out the cast list – it's sure to be funny. Come dressed in your best duds (think Tony Awards garb) for discounted tickets.
The Derwin Blanshard Show (for short) is a new take on a very old format:  the classic 1950's variety/talk show.  The show is hosted by Derwin Blanshard, an eccentric millionaire who is so much a part of the fabric ofVictoria that you can almost smell the Queen on him.  The show will walk a fine line between actual intellectual elegance and complete chaos and subversion, all filmed with imaginary cameras for a fictional global television network.

In the classiest comedy/variety tradition, The Derwin Blanshard Show will feature comedians, local musicians, celebrities and politicians; as well as a rotating cast of recurring characters played by such local comedy heroes as Morgan Cranny, Kirsten Van Ritzen, Ryan Bangma and Karen Brelsford.
Molière's The Misanthrope Company C Sept 28-30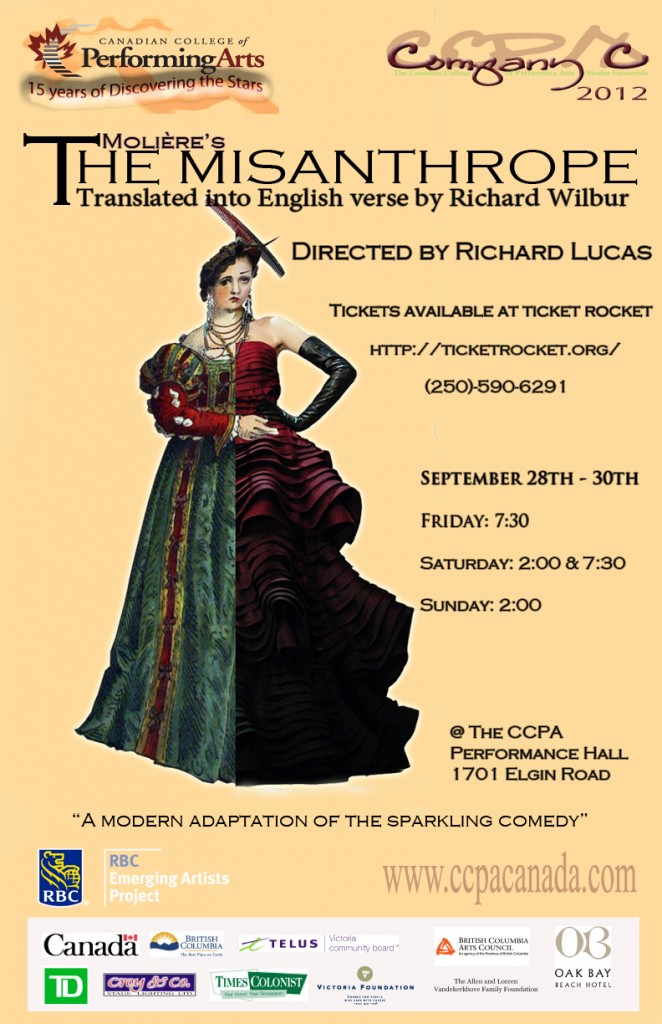 After a year's absence, Company C, formed by third year students of the Canadian College of Performing Arts, returns with a season of three shows in four months. Members of the company act, design, promote, choregraph and stage manage their productions with the assistance of Company C manager, Heather Burns, and guest direction by acclaimed Canadian directors. Help support young talent on the cusp of their professional careers.
Social critic falls for social butterfly in this "GaGa meets Madonna" modern adaptation of the sparkling comedy. Widely hailed as Molière's masterpiece, watch what happens when someone tries to reform society!
Rattenbury The Opera The Other Guys Theatre Company Sept 29/30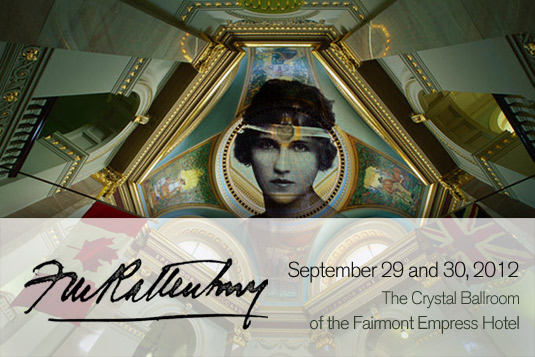 What a coup for The Other Guys Theatre Company. History buffs and opera-philes alike will be intrigued to see what composer Stokes has in store.  It's definitely a coup to have secured former local, and internationally acclaimed, opera star Richard Margison for the title role of Rattenbury.
Other Guys Theatre is proud to present a concert performance of Tobin Stokes' new chamber opera, Rattenbury, based on the true story of the architect of the same name. Well known inVictoriafor his grandParliamentBuildingsand Empress Hotel, Rattenbury's tumultuous life story is truly operatic in proportion. His incredible ambition, his huge misfortunes through WW1, and his role in theKlondikegold rush culminated in a dramatic and sordid fall from grace. His eventual murder inEnglandby his young wife's even younger lover resulted in one of the most famous court cases ever to take place at the Old Bailey and led one to a death sentence and the other to suicide.
Fresh From the Sexy Factory Mini-Festival Sept 29/30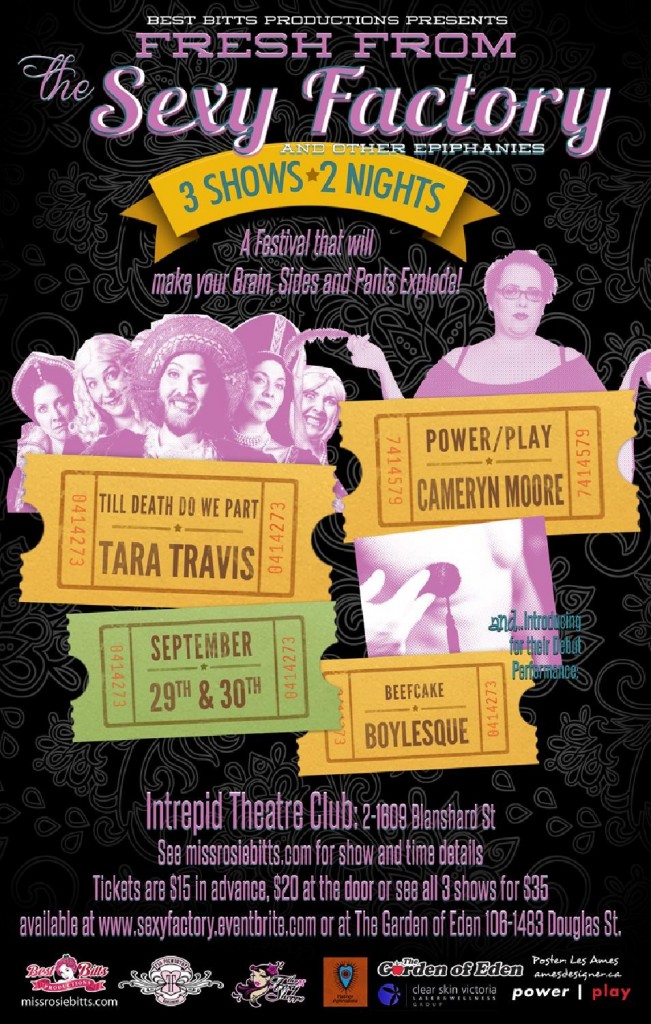 Constantly pushing boundaries, Rosie Bitts has often encountered censorship as she strives to bring "sexy" to Victoria audiences with her burlesque performances.  For this inaugural mini-festival (created by Rosie and Mr Bitts aka Bruce Blake) she is joined by Pick of the Fringe award winners Cameryn Moore, familiar to Victoria audiences for her shows Phone Whore and Slut (r)evolution and Tara David.
 Phone sex operator, writer and performer Cameryn Moore with her newest show:

 Power/Play

"Cameryn is smart, sexy, and funny with an imaginatively dirty mind and a whole lot of compassion."

And Tara Travis (Pick of the Fringe Vancouver 2012) with a new work written by Ryan Gladstone:

 Til Death Do We Part:The Six Wives of Henry VIII, A One-Woman Play

Tarais an actor-writer-puppeteer- who has been called "Ingenious, Dazzling and Amazing!"-Edmonton Journal

In their Debut Performance, and for the very first time in the history of Burlesque in Victoria,

Beefcake Boylesque (an all boy troupe)

Boylesque mixes the sexy, fun you have come to expect from Burlesque shows but is performed by men!  Hosted by the honorary estrogen factory of the evening: Miss Rosie Bitts.
Blackbird Theatre Inconnu Oct 2 – 20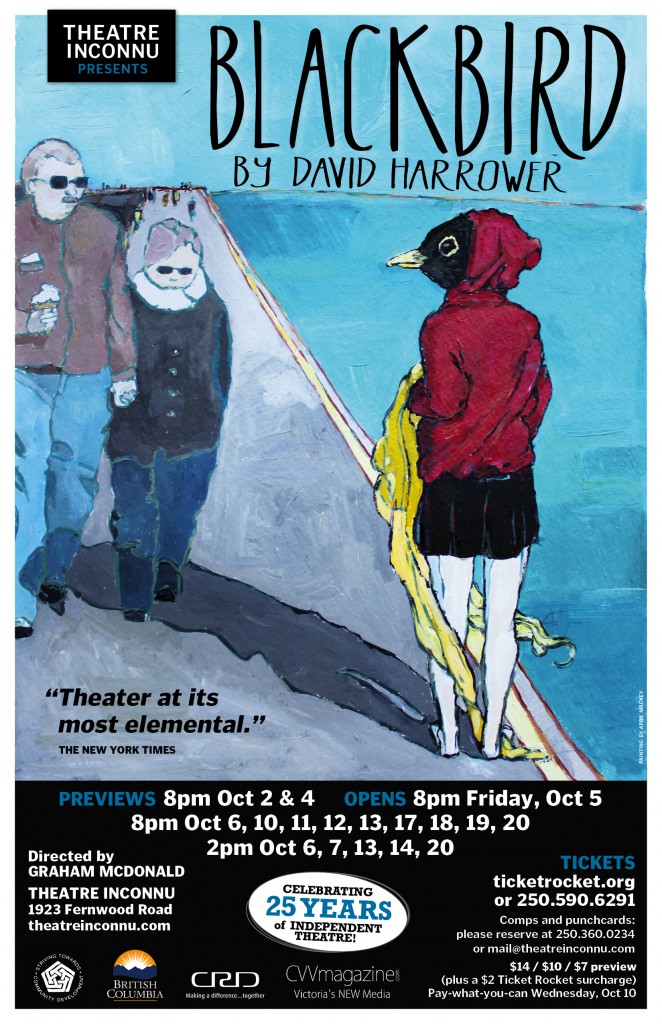 Victoria's longest running alternative theatre company once again brings us new work to make us think. Their productions always inspire and engage me, and lead to many spirited discussions with others.
This play won the Laurence Olivier Award for Best New Play in 2007 and has continued to garner praise in Europe and North America. Inspired by a true story, it depicts the meeting between a young woman and a middle-aged man with whom, fifteen years earlier at the age of twelve, she had a sexual relationship. The woman has long struggled with conflicting emotions of anger, curiosity, confusion, and attachment to her offender, and the man is forced to examine his own past and present morality, and self-conception.
The Number 14 UVic Farquhar Auditorium Oct 3rd


One bus, six performers, multiple characters. I first saw The Number 14 at the Belfry Theatre in the summer of 2007 and highly recommend it. A most entertaining show!
The Number 14 is a Canadian success story extraordinaire. In an amazing theatrical tour-de-force, six ofVancouver's finest performers strut, swing, sing and talk their way in and out of adventures aboardVancouver's #14 bus that is part Monty Pythonesque, part Mr. Bean and wholly engaging. This award-winning show originated inVancouver, stemming from a series of improvisational skits and showcasing the talents of some ofVancouver's most loved physical performers.

This slice of urban city life has been wowing audiences around the world since its debut in 1992.
84, Charing Cross Langham Court Oct 3 – Oct 20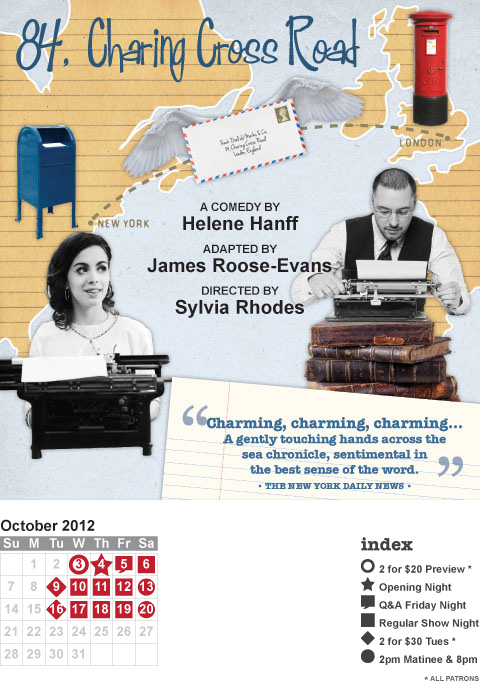 Langham Court Theatre celebrates its 84th season this year in one of Victoria's most beautiful theatres. With over 3000 performances of more than 500 shows to their credit, they have entertained nearly a third of a million patrons, and inspired generations of theatre-lovers and thespians. Over 28,000 volunteers have contributed their time and talents.
Described as "a true balm for the spirit", this nostalgic play, originally adapted for the stage in 1981, received ecstatic reviews in London's West End for the incredible way it follows a relationship spread across the Atlantica two strangers become dear friends in a world still reeling from World War II. They explore topics such as the sermons of John Donne, how to make Yorkshire Pudding, the Brooklyn Dodgers and the coronation of a Queen, not to mention their own relationship through hand written letters and the anticipation they bring.
Celebration – A New Beginning Variety Faire at the new David Foster Foundation Theatre, Oak Bay Beach Hotel Oct 5th Fri/Sat for 7 consecutive weekends
Bob Leblanc defines Broadway – his incredible knowledge of show tunes is all the more impressive for the fact that he plays entirely by ear. Join Bob and a talented group of local singers as they share the music you love to hear.
Macbeth – Pacific Opera, Royal Theatre, Oct 4-14.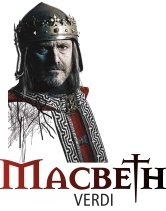 Yes, I know, the opera is NOT technically theatre, but I've included this production of Macbeth in the fall theatre line-up as Verdi, the composer, was inspired by Shakespeare's Macbeth.
Macbeth is arguably one of Shakespeare's most studied and adapted plays – I've seen it played in every era, re-hashed, re-told, re-cast, gender -bent. But, I've never experienced it as an opera.
Pacific Opera Victoria welcomes celebrated playwright and director, Morris Panych, in his POV debut.  Panych has only recently began to direct opera – Macbeth is his fourth.
Set designer Ken Macdonald has designed over 100 theatre productions that Panych has directed. It's his first opera design for POV.
"Double, double, toil and trouble, fire burn and cauldron bubble". Verdi takes on Shakespeare to stir up a dark brew of magic, murder and mayhem in Pacific Opera Victoria's season-opener. The opera follows the play quite closely as the archetypal power couple, Macbeth and his Lady, are spurred on by witches' prophecies and their own ruthless ambition to kill, and kill again.

Distilling the Bard's greatest moments, Verdi ruthlessly cut entire scenes, and some characters, from Shakespeare's tragedy. He harangued his librettist, Franceso Maria Piave, to keep the verses short. "…the shorter they are, the more effective they will be…" Verdi insisted. The impact is riveting. Timothy Vernon, POV's Artistic Director, says "Verdi had a brilliant ability to condense a drama to get to its essence. Here he makes an already short play (Macbeth is the shortest of the tragedies) as swift as an already bloody knife flying through the darkness and hitting you in the chest!"
Dracula – The Blood is the Life Giggling Iguana and Launch Pad Productions Oct 10-30
Giggling Iguana does Halloween in style with site-specific theatre at CraigdarrochCastle.  Their wildly popular shows sell out year after year, and this year, they've again teamed up with Launch Pad Productions (Tara Firm and the Lunar War Chronicles). Please note, you will move from site to site within the castle. Be prepared to be very, very scared.  And buy tickets early.
This year's performance has been adapted from Bram Stoker's classic horror novel by Launch Pad's David Radford and Christina Patterson, the team that adapted the award-winning The Strange Case of Dr. Jekyll and Mr. Hyde.  This new adaptation mixes the iconic Dracula story with a dose of demonic exorcism, led by the famous vampire hunter Professor Abraham Van Helsing.  You may think you've seen the story of Count Dracula, but you've never seen it like this.

Staged 'environmentally' in Victoria's number one heritage attraction, guests experience the story of Count Dracula's voyage from Transylvania  to London as he wreaks havoc upon the lives of Dr. Seward, Mina Murray and many others.  Together, the Audience, Van Helsing and Dr. Seward must exorcise the evil before it's too late.  Audiences tour the Castle's interior and exterior as scenes of Stoker's tale unfold around them.
Peter n Chris and the Mystery of the Hungry Heart Motel, Alumni Spotlight at UVic Phoenix Theatre, Oct 11 – 20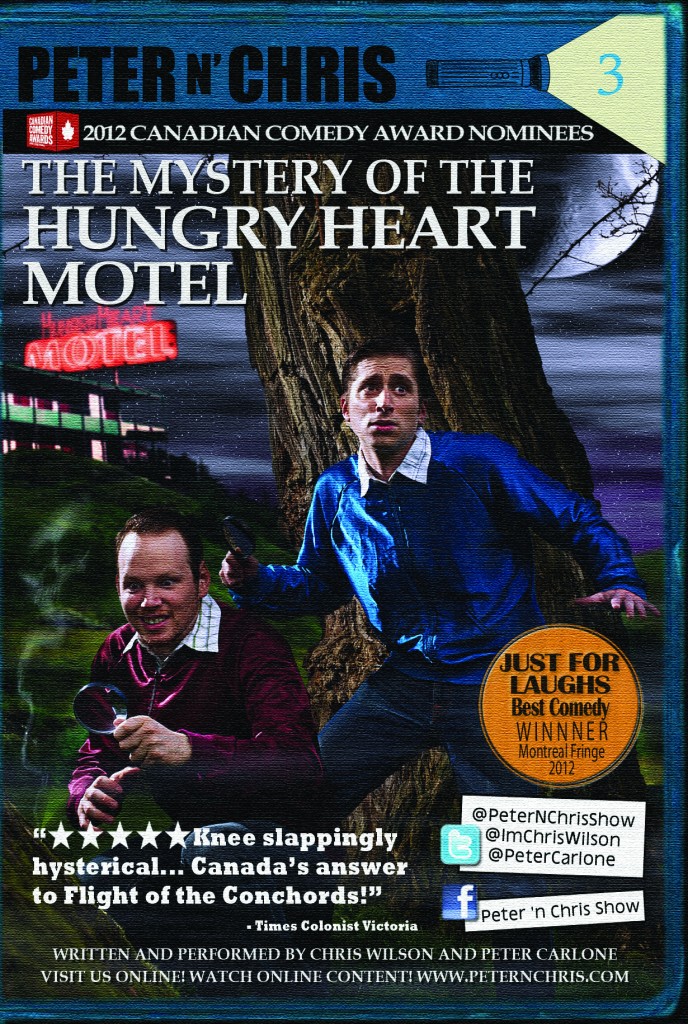 Peter Carlone and Chris Wilson graduated from UVic's theatre department in 2008, and performed their first eponymously-titled show at the Victoria Fringe in 2009.  Since then they have toured the Fringe, sketch-comedy and comedy circuits to great acclaim, winning numerous awards. They display a high level of physical theatre and comedic ability, and built story arcs seemingly out of thin air. Due to the cult-like following they have created, I would highly recommend getting tickets early.
Based on whodunit detective stories like The Hardy Boys and horror movies like The Shining, this hysterical spoof places our hilarious heroes in the thick of a series of murders at a seedy roadside motel. But who could the murderer be?  Okay, the answer is the motel manager – but that's not the real mystery. Maybe the mystery is why their mattresses are so dirty? Or what this dynamic duo might learn about themselves when they check in? If they ever check out!
The Hobbit WHoS (William Head on Stage) Oct 12 – Nov 10
In advance of the movie opening, why not check out The Hobbit onstage at the only remaining theatre company in a federal institution, WHoS, now in its 31st year. It's well worth the trek to Metchosin for an evening of high-calibre theatre.
Written by JRR Tolkien and adapted and directed by Kate Rubin, the Hobbit follows the quest of a comfort loving hobbit through many challenging adventures to win a share of the treasure guarded by the dragon Smaug. He journeys with an interesting host of travellers, including everyone's favourite wizard, Gandalf . This story is always a heart warmer, but at its center; there are some powerful metaphors that dig deeper into the struggles we continue to encounter individually and collectively as humans. Performed at William Head Prison with design by Carole Klemm, puppets by Tim Gosley and inmates, and a cast of professional actresses and inmates, will intrigue and inspire audiences to come out and support this amazing prison theatre program and go on a journey themselves.
WHoS is located inside a Federal Institution. No persons under the age of 19 will be admitted. Tickets MUST be purchased in advance.
That Maple Feeling  featuring CCPA and Atomic Vaudeville Oct 18/19.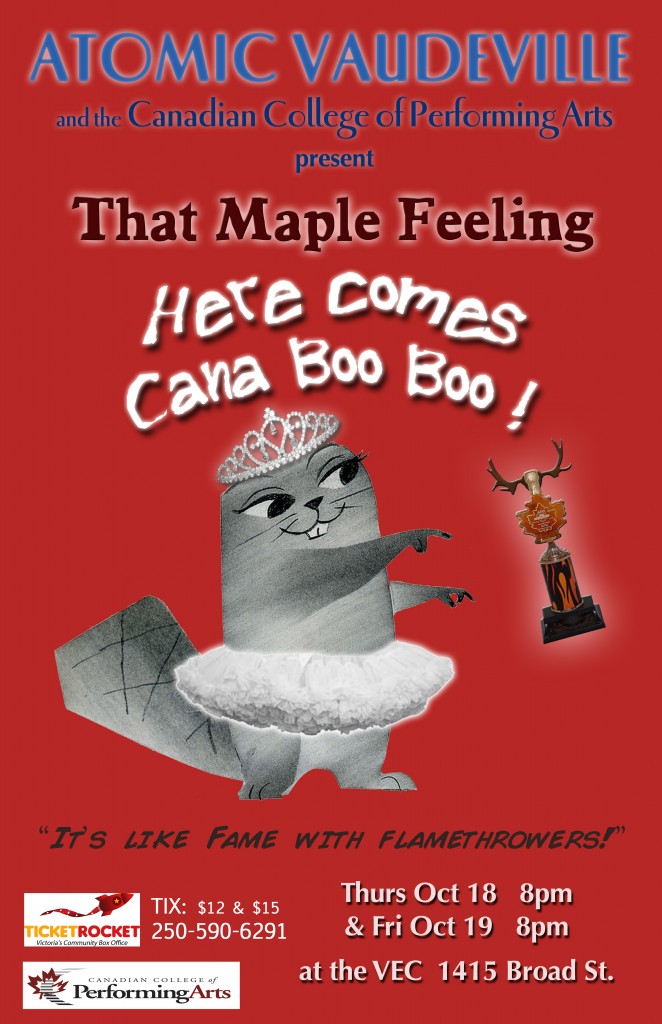 Last season saw the highly successful inauguration of a new collaboration between the students of theCanadianCollegeof Performing Arts (CCPA) and Atomic Vaudeville cabaret.  They'll repeat it this October. Stay tuned for more details. And don't be disappointed – get your tickets in advance.
Sin City Season 3 Broad Street Theatrics. THE LAUNCH OF Sin City Season 3 HAS BEEN DELAYED TO JANUARY 2013
Due to the busy performing schedules of the many actors and improvisers involved in Sin City, as well as their own schedules, the producers Kirsten Van Ritzen and Ian Ferguson have made the decision to delay Season 3 until January 2013.
The season will now run January 15 – April 30, 2013.  I'll be sure to include it in the January – May recap.
I'm sold on Sin City.  "It's fast, funny and completely entrancing to watch actors at the top of their game."  Season 3 promises a brand-new set of characters for your weekly viewing pleasure. Passes and punch cards are available. Rumour has it that "Fawlty Towers meets Borat!"   Stay tuned for more details to be revealed.
Every hilarious scene is made up on the spot, and the story continues weekly for 16 episodes.  Discover the art of comedy improvisation and the thrill of unscripted theatre.
Enchanted Halloween the Intrepid Theatre fundraiser will NOT be held this year.
Woman in Black Urban Arts Productions Oct 25 – Nov 3 (cancelled)
UPDATE Friday October 12, 2012
Urban Arts regrettably announces that due to circumstances out of the company's control our Halloween production THE WOMAN IN BLACK will be CANCELLED until a TBA date in 2013.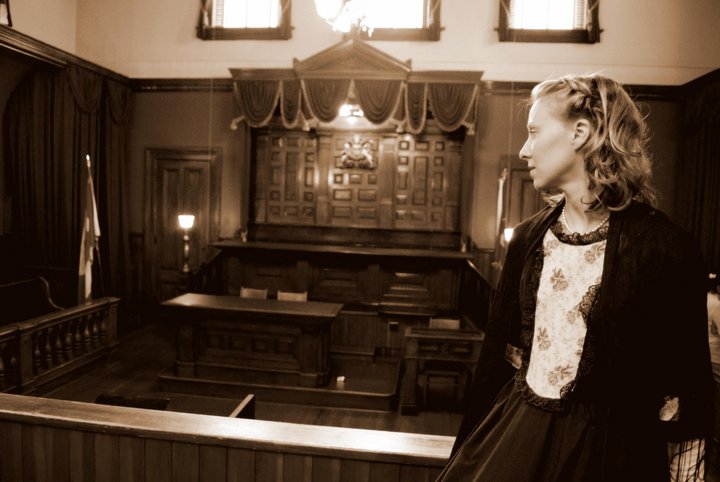 What could be better than a "creepy psychological thriller in the beautifully moody atmosphere of the courtroom at the Maritime Museum", just in time for the Halloween season. The suspenseful thriller Woman in Black has been running inLondon'sWest Endfor over 23 years.
Proud and solitary, Eel Marsh House surveys the windswept reaches of the salt marshes beyond Nine Lives Causeway. Arthur Kipps, a junior solicitor, is summoned to attend the funeral of Mrs Alice Drablow, the house's sole inhabitant, unaware of the tragic secrets which lie hidden behind the shuttered windows. It is not until he glimpses a wasted young woman dressed all in black at the funeral, that a creeping sense of unease begins to take hold.  This feeling is deepened by the reluctance of the locals to talk of the woman in black – and her terrible purpose.

Years later, as an old man, he recounts his experiences to an actor in a desperate attempt to exorcise the ghosts of the past. The play unfolds around the conversations of these two characters as they act out the solicitor's experiences on Eel Marsh all those years ago.                                                                                                                            From The Woman in Black website
The Horror Within, Paper Street Theatre, Oct 26-27
Intrepid Theatre, 1609 Blanshard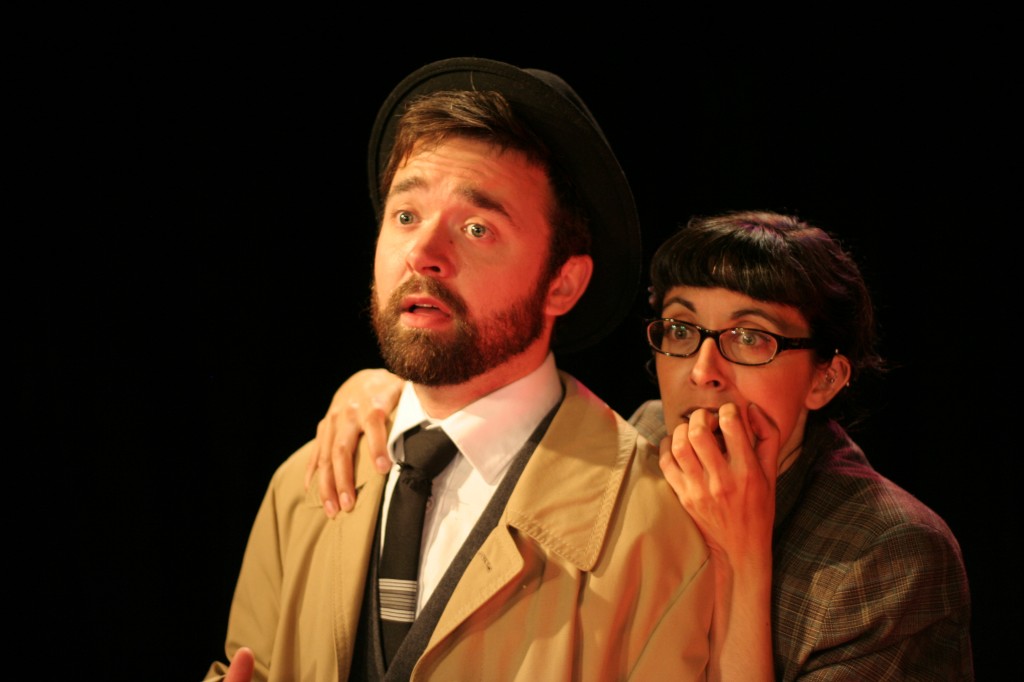 Scott Thompson and Missie Peters in The Horror Within. Photo: Steven Ray Orr used with permission
Improvised theatre – no scenes, no script, no safety net. On the spot, based on a few audience suggestions.  Taking improvisation to new heights, this style goes far beyond what most people would understand the genre to be.
This Halloween come and listen to the harrowing tales of three intrepid knowledge seekers as they delve too deep into ancient mysteries…

Inspired by the works of the grandfather of horror, HP Lovecraft, Paper Street Theatre presents a miasmic show steeped in eldritch lore and dripping with tentacles too terrible to name. Listen in rapt terror as three characters recount horror stories based on your suggestions

If you love to be scared by the unknown, or if you have a soft spot in your heart for Cthulhu then this is a show not to be missed. Cthulhu Fhtagn!
Atomic Vaudeville returns with their legendary Halloween cabaret. Oct 26 – Nov 3.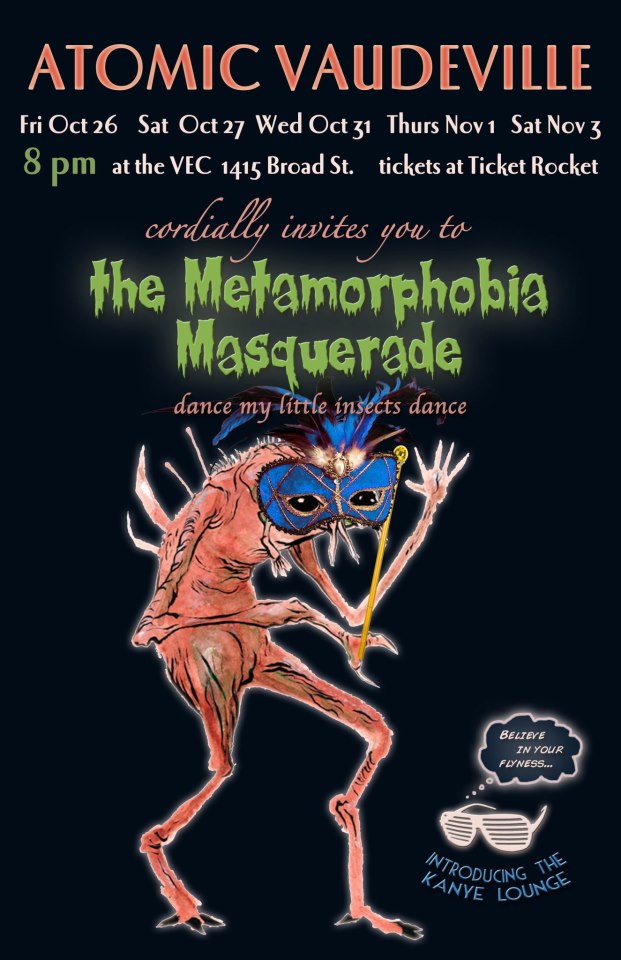 Be sure to get advance tickets, come in costume, and be prepared  – there is definitely a "splatter zone".
For the first time, be one of the select few to enjoy the benefits of the "Kanye Lounge" with preferential seating behind the Guitar Bar, and servers to deliver your drinks.
A Closer Walk with Patsy Cline Blue Bridge Repertory Theatre Oct 30 – Nov 10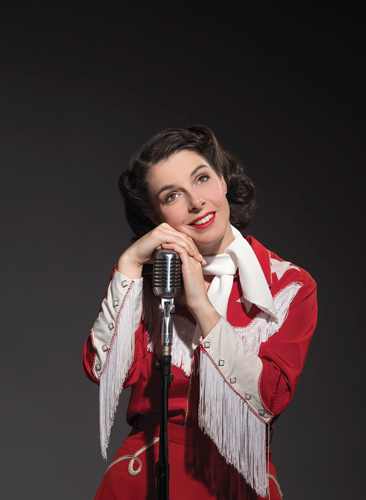 Follow Patsy's climb to stardom from her hometown in Virginia to Carnegie Hall. Featuring 20 hits including Crazy, Walkin' After Midnight, Sweet Dreams and I Fall to Pieces.
Two-time Jessie-award winner Sara-Jeanne Hosie has been playing Patsy Cline to sold-out houses since 2006 in Edmonton (Mayfield Theatre), Vancouver (Arts Club) and Chemainus.  Most recently, she performed the role of Audrey in Blue Bridge Repertory Theatre's smash summer hit Little Shop of Horrors. Get ready for some toe tapping.
Les Liaisons Dangereuses Company C, Nov 2 – 4, Metro Studio
Adapted for stage by Christopher Hampton. A scandalous exploration of seduction, revenge, and human malice.
The Keg Show Nov 3, Little Fernwood Hall
THIS SHOW HAS BEEN POSTPONED TO A LATER DATE. Stay tuned for details.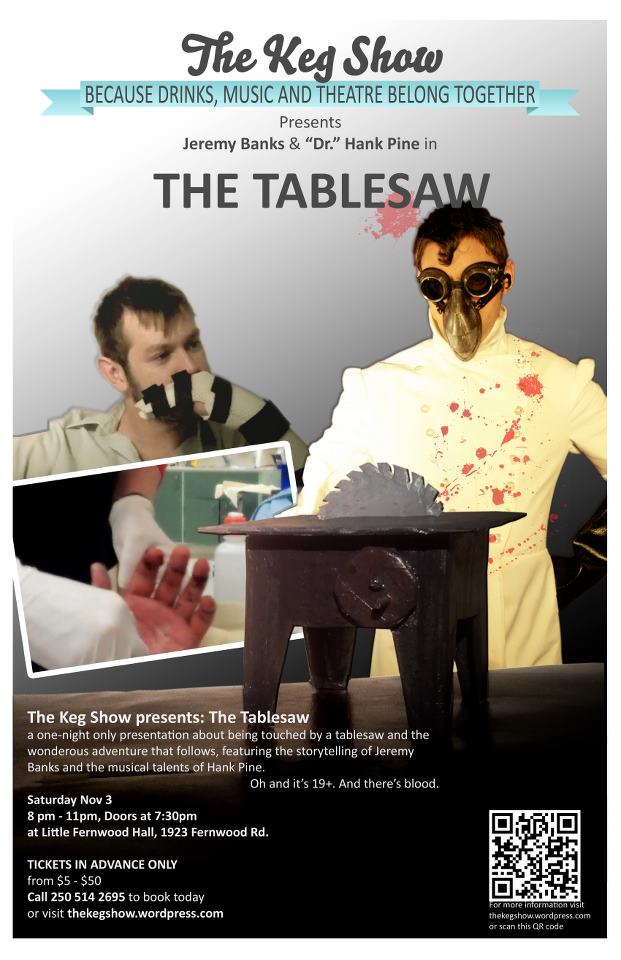 This brainchild of Jeremy Banks (Fringetastic) and Graham McDonald (Theatre Inconnu) aims to be a monthly get together for people who like beer and theatre. Expect experimentation. The first episode The Tablesaw features the story-telling skills of Jeremy Banks, accompanied by Hank Pine.
Ticket sales (on a sliding scale – choose your own price) are IN ADVANCE ONLY.  See here for more details.
Good Person of Setzuan UVic Phoenix Nov 8 – 24
Three gods arrive in a large manufacturing-based city in search of one good person. A young prostitute, Shen Teh, is granted a new life and the ownership of her own tobacco shop for an act of kindness to the gods. She strives to be a "good person" in a world based on theft, deceit and corruption, where everyone takes advantage of her generosity. To avoid financial ruin, she invents Shui Ta –  a shrewd, no-nonsense male cousin to protect her business interests. Set in modern-day, industrialChina, Brecht's famous play maintains its relevance as a parable on how to be a good person in an imperfect, money-centric, class-divided society.
Mike Delamont Special Live Comedy Special Taping Metro Studio Nov  10
Perpetual funny man Mike Delamont is taping a live show, and you're invited to be the audience.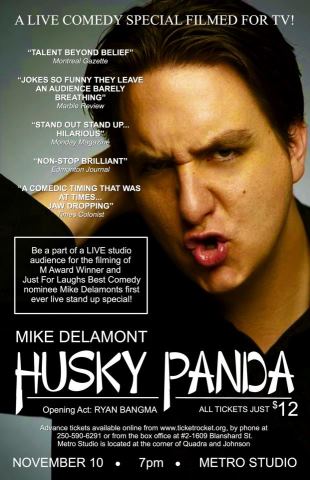 A Christmas Carol Belfry Theatre Nov 13 – Dec 16
Michael Shamata's version of A Christmas Carol was a tradition inToronto. He now brings this beloved holiday classic toVictoria audiences.
Let us touch your heart deeply when we stage this classic tale of humanity and redemption.
Ghosts of the Plaza The Oddfellows Hall Nov 16/17 and 23/24
True stories of Suspense, Suicide and the Supernatural. Interactive theatre based on the history of the Plaza Hotel. Dramaturgy by Kirsten Van Ritzen.
Lady Windemere's Fan Langham Court Nov 21 – Dec 8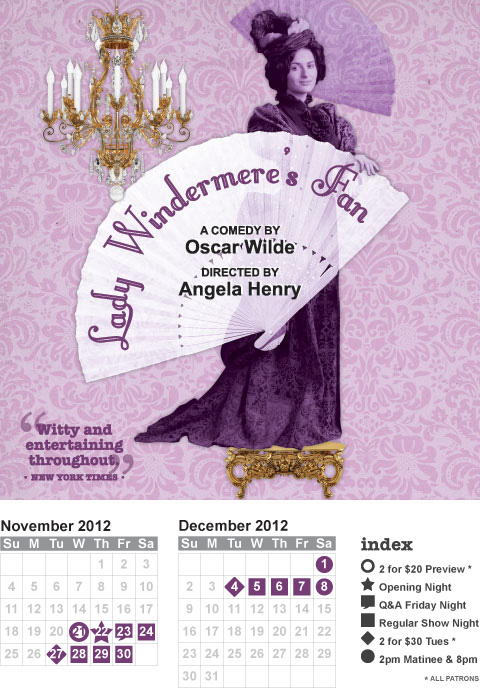 Can anyone match Oscar Wilde for biting, mordant wit and repartée? It's no wonder his work endures.
"I can resist anything but temptation," proclaims one of the glittering social butterflies portrayed so vividly in Oscar Wilde's incomparably comedy classic. Misunderstandings, hidden identities, fluttering fans, whispered gossip and a touching reconciliation are sure to please audiences of all ages.
1984, adapted for the stage Giggling Iguana Nov 21 – Dec 1
at Intrepid Theatre Club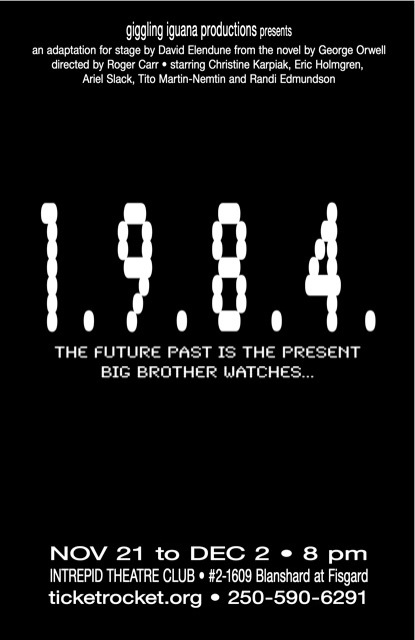 I still remember the opening scene and the description of the smell in hallways from the cabbage simmering away in multiple apartments.  Orwell's classic defined "dystopian future" for a generation of readers.
Attention – Your  Attention  Please – A  Newsflash  Has  This Moment  Arrived  In Airstrip 3  from  7032  Case  I…  All Loyal Citizens  Of  Victory City  Are  Requested To Attend Giggling Iguana's  Retro Future Production  Of  3089 Orwell G's  Novel  "1 9 8 4"  At  Intrepid Theatre
Work Play by Puente Theatre. November 24/25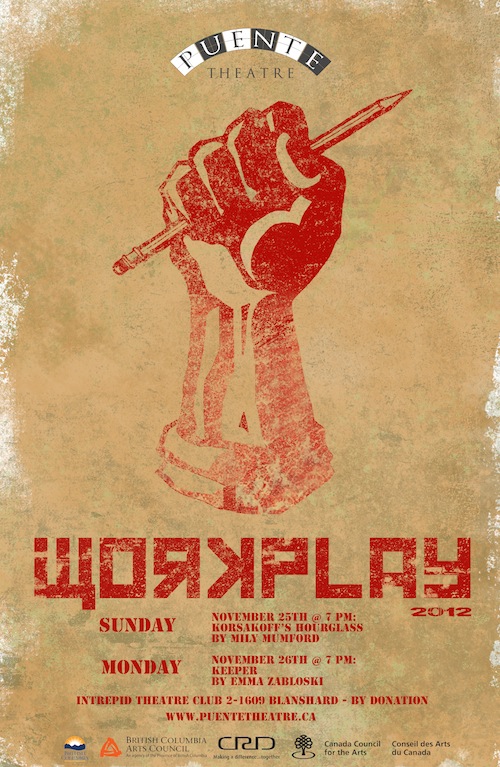 Every November, PUENTE presents WORKPLAY – a reading series of plays-in-progress by emerging Canadian playwrights writing about multiculturalism and diversity. After the readings, the audience is invited to contribute their thoughts and opinions in a conversation that may help the authors gain new insights and further the development of their work.

Entrance to the readings is by donation.

WorkPlay readings are held at the Intrepid Theatre Club
2-1609 Blanshard, Victoria, BC

WORKPLAY 2012: November 25th & 26th @ 7 pm

November 25th @ 7 pm:
"Korsakoff's Hourglass" by Mily Mumford

November 26th @ 7 pm:
"Keeper" by Emma Zabloski
Kafka the Musical Theatre Inconnu Nov 27 – Dec 9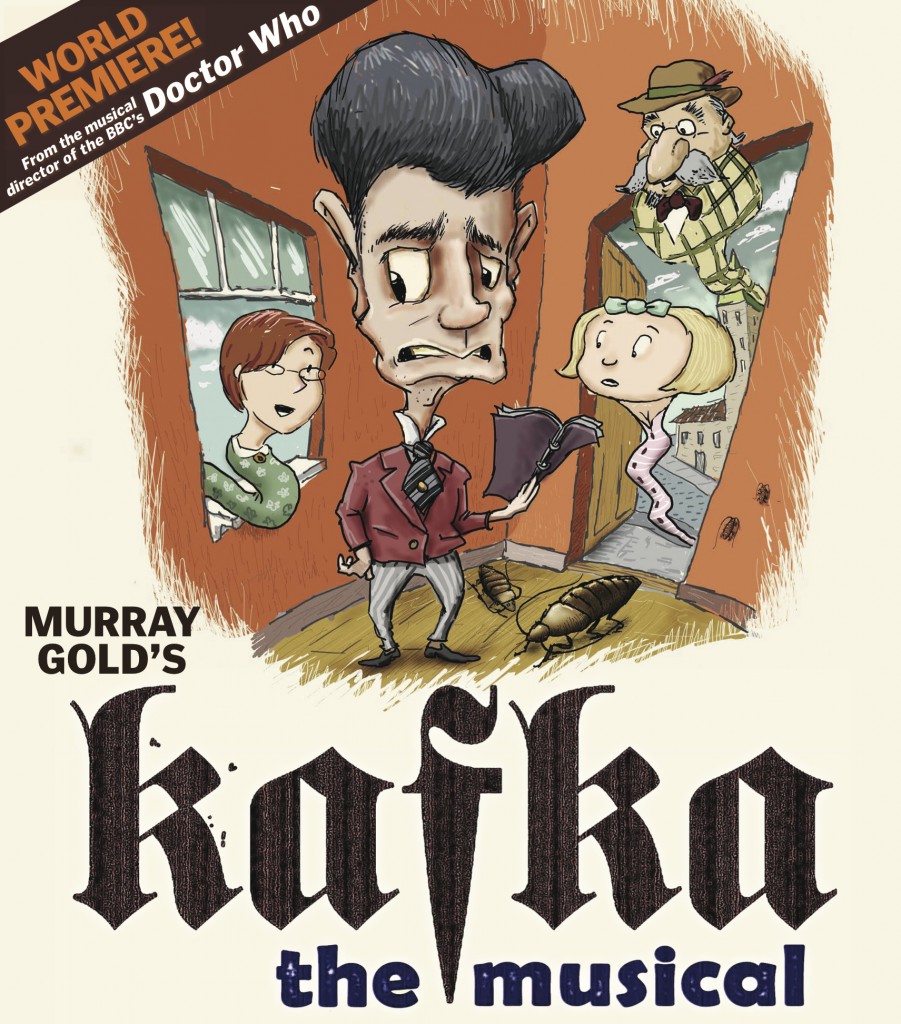 Join Theatre Inconnu for this world premiere, originally commissioned by the BBC as a radio play and written by Dr. Who collaborator, Murray Gold.
Franz Kafka has been approached by a famous producer to start in a musical based upon himself. There are only two problems though: he can't sing or act. But his participation will ensure a guaranteed hit!

In this outing, Gold's talents use the figure of Kafka to take us on a thrilling "hum-along" descent into madness. Just like Kafka we are kept guessing as to whether it is the main character who is coming apart, or whether he is the victim of a diabolical practical joke.

Don't be daunted by any preconceptions of the main character. Gold has made this musical romp accessible to all. At times funny, at times suspenseful, Kafka the Musical always demonstrates theatricality at its most entertaining. 
A Child's Christmas in Wales, A Theatre Inconnu Youth Pilot Project with Merlin's Sun Inc. Nov 30 – Dec 9.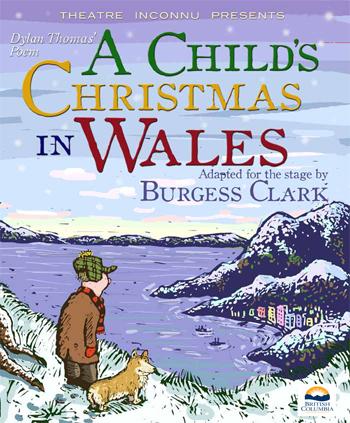 Tim Gosley of Merlin's Sun is partnering with Theatre Inconnu in this unique project that will cross generations to involve young student actors with professionals.
A Child's Christmas in Wales in one of  Welsh writer and poet Dylan Thomas' most cherished stories.
"One Christmas was so much like another, in those years around the sea-town corner now and out of all sound except the distant speaking of the voices I sometimes hear a moment before sleep, that I can never remember whether it snowed for six days and six nights when I was twelve or whether it snowed for twelve days and twelve nights when I was six."
For more information email Tim Gosley.
Bat Boy The Musical  Company C. Dec 7 – 9  (at the Metro Studio).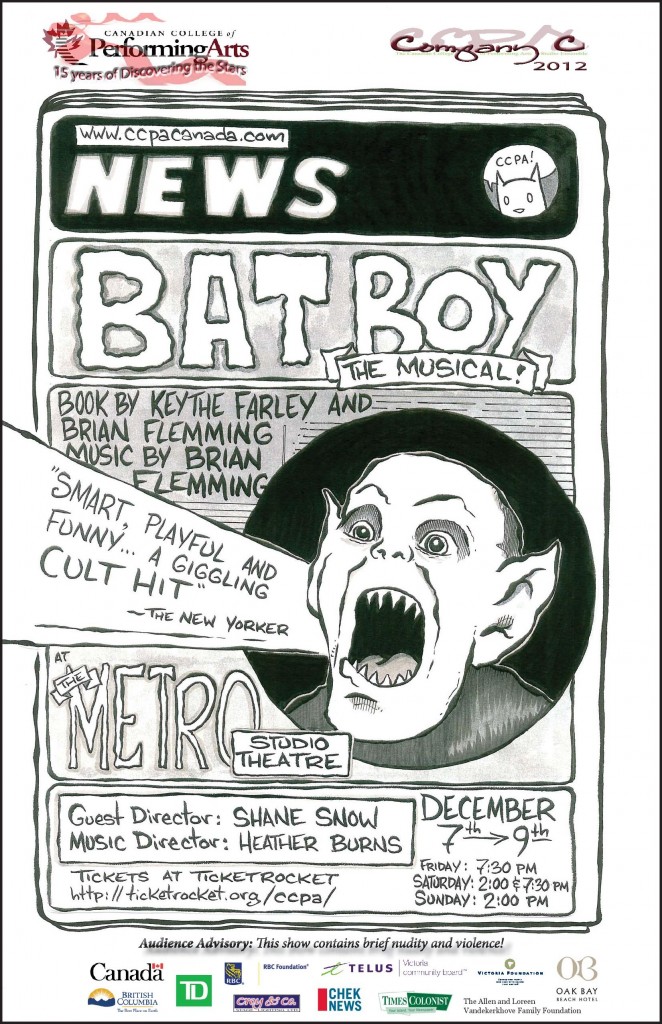 Closing out the season for Company C.
'Inspired by a "true" story about a half-boy, half-bat found living in a cave. Bat Boy learns to speak from his adoptive family and yearns for acceptance in the face of hatred and violence. "Smart, playful and funny…a giggling cult hit" The New Yorker.
The Comedy Diva Diaries launch, December 7th at the Ramada Inn.
Local comedian, improviser, thespian and general funny lady Kirsten Van Ritzen has written her first book. Help her celebrate. The evening includes comedians, readings and the book will be available for sale.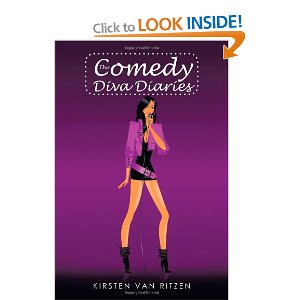 "Hip and outrageously funny! As a young comedian, it's frightening how much I can relate."
Christel Bartelse, 2011 & 2010 Canadian Comedy Award Nominee
Naked Girls Reading, produced by Miss Rosie Bitts, December 9th, The Makehouse.  The ever indomitable Rosie ran afoul of liquor laws in the province of BC, and has found a new, non-licensed venue.  Tickets $20/$15 either in advance or at the door.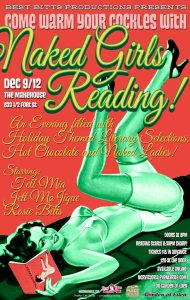 "The Most Provocative Literary Series in the World" the Globe and Mail
Ride the Cyclone by Atomic Vaudeville, December 11-15th, UVic Phoenix Theatre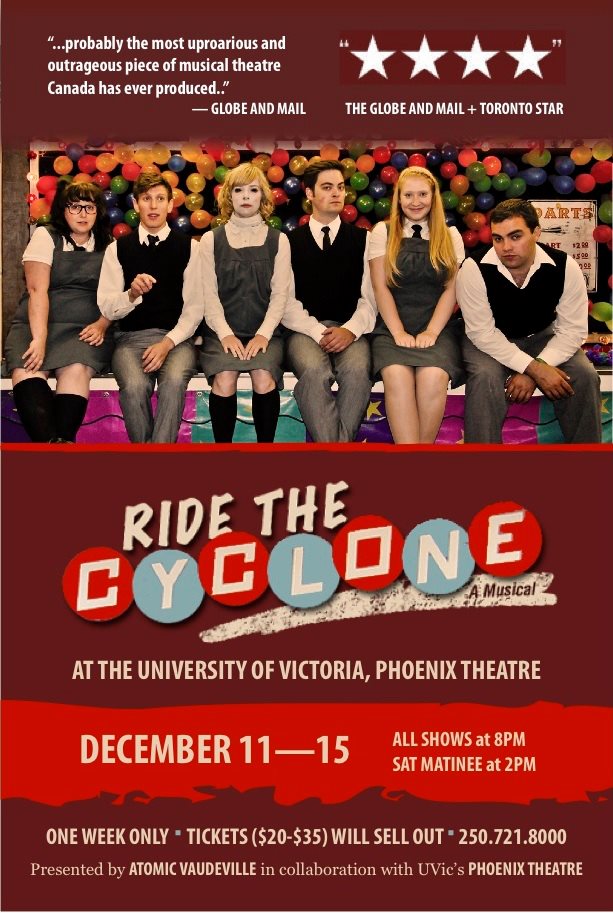 This little musical that could, originated by Atomic Vaudeville's founders Jacob Richmond and Britt Small (with  music by Brooke Maxwell) in 2009, has seen several adaptations, one cross Canada tour, a very successful run at Summerworks in 2010, and won numerous awards  country wide.
Before embarking on a 6 city Western Canada tour in early 2013, they return to their city of origin for a limited run.  These tickets will sell out, so be sure to get yours early.  Don't miss this soon to be cult classic!
Tickets are $35/$28 (seniors and students). Preview tickets December 11th are $20. Available through the UVic Phoenix Theatre Box Office online or by phone 250 721 8000.
Mike Delamont Live! at the McPherson Playhouse Dec 12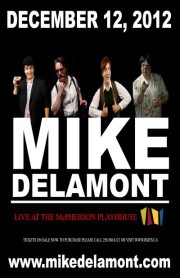 You've seen him as God in drag, Jimmy Peekaboo, Carlo Rossi, and a host of other characters. Mike Delamont never fails in his ability to bring a crowd to tears, in laughter.  His seemingly-off-the-cuff riffs on camping had me in stitches at a recent Hecklers Comedy Night. After a very successful 2012 Canadian Fringe tour, Mike returns to Victoria for one night only. I've got my tickets – do you?
Award winning and critically acclaimed comedian Mike Delamont will make history when he takes the stage alone onDecember 12, 2012at the McPherson Playhouse, becoming the first local comedian to play the 98 year old, 750 seat, Vaudeville theatre.
The TD Festival of New Works CCPA Dec 13 – 15
Students of the Canadian College of Performing Arts have the opportunity to mentor with established choreographers, directors, conductors and playwrights.  Join them as they present these works in progress. Entry by donation to the College's scholarship fund.
A Carol for Christmas: An Improvised Charles Dickens Paper Street Theatre, Dec 14/15, Intrepid Theatre, 1609 Blanshard
Photo by Casey Bennett (image provided)
The talented improvisers of Paper Street Theatre bring us their version of Dickens' classic.
It was the best of shows; it was the most improvised of shows. It was a gladsome performance enjoyed most resoundingly by all who joined in the festivities and called out merry suggestions. Indeed there was not a humbug to be found.

Did you know that beloved author Charles Dickens wrote a Christmas story every year? We only know the most famous one, A Christmas Carol. This Christmas Paper Street Theatre will improvise a full-length play in the spirit (or three) of the season. Join a cast of memorable Dickensian characters to find the meaning of Christmas set against the backdrop of the trials and triumphs of the Industrial Revolution.
Charles Ross-A-Thon, performing One Man Star Wars and One Man Lord of the Rings, December 20/21 at the Metro Studio.  A fundraiser for Intrepid Theatre.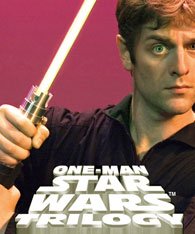 Dust off your lightsabers and brush up on your Elvish: worldwide smash hit Charles Ross is back by popular demand with a 2-day run of his famous one-man shows, One-Man Lord of the Rings and One-Man Star Wars Trilogy at the Metro Studio. Inspired by the popular films, Ross' brilliant one-man shows have sold out theatres around the world, from Off-Broadway in New York to the Sydney Opera House. The perfect early Christmas gift for the star wars or lord of the rings fan in your family – or you could treat yourself and come see Charles' One Man Lord of the Rings before checking out the new Hobbit film.

Fresh from a tour of Ireland, Ross is generously performing these two shows as a fundraiser for Intrepid Theatre. TWO SHOWS ONLY! Get your tickets in advance – this will sell out!
All I Want For Christmas: A Variety Show Fundraiser for the Mustard Seed, December 19, Metro Studio Theatre.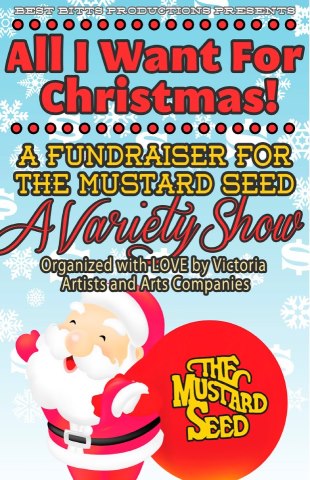 When Miss Rosie Bitts learned that donations to the Mustard Seed Food Bank were down this year, she enlisted the support of other artists, and organized this fundraiser with very little lead time.
MANY people from Victoria's Arts community have been touched by the financial difficulty The Mustard Seed is going through, so we've decided to do what we do best! Put on a Show!! All I Want for Christmas: A Variety Show Fundraiser for Mustard Seed is on December 19th and filled with a LONG list of local stars. It will be held (by generous donation) at Intrepid Theatre – Home of Victoria Fringe and Uno Fest. Its is going to be an AMAZING night!! Please come out and Join us ?
Tickets $20 at Ticket Rocket, or by donation at the door.
A Christmas Carol by Charles Dickens, edited by Clayton Jevne, Dec 19-24 at Emily Carr House, with a Christmas Eve show at Little Fernwood Hall.

This delightful adaptation returns!
Tickets $15/$12/$10 by phone to 250 383 5843.
The Hitchhiker's Guide to the Galaxy, a live radio play by This Is Twisted Theatre
Maritime Museum of BC, December 28/29 . Episode 2 – February 1/2.
Tickets $20 or $35 for the  two  episodes. Call 250 385  4222.
I've always  enjoyed live radio plays, and being part of the audience in the historic Maritime Museum is going to be an added bonus.  If you're a Hitchhiker's fan, you won't want to miss this opportunity!