When I sat down recently with Brian Richmond, Producing Artistic Director of Blue Bridge Repertory Theatre, I wanted to know what he was most excited about for the upcoming fourth season.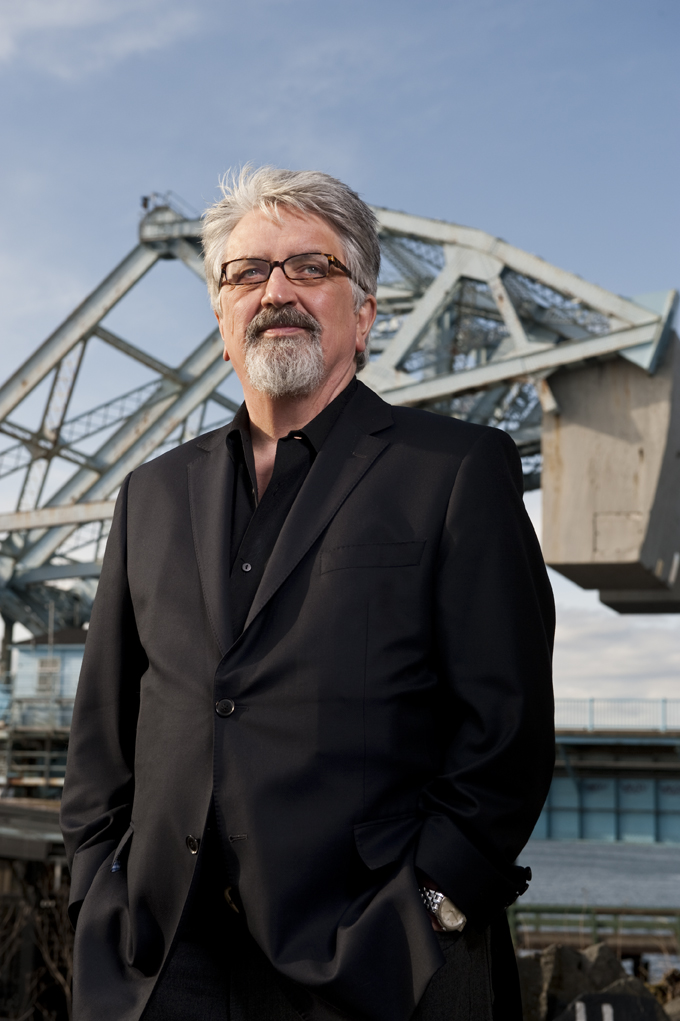 Photo: Gary McKinstry used with permission
Since its inception in 2009, the critically-acclaimed Blue Bridge has built a very solid reputation for producing engaging, visually appealing, hard-hitting drama, witty comedy and musicals.  With the tag-line "Fresh Classics" and a commitment to providing opportunities for emerging young theatre artists to work alongside seasoned professionals, the company has garnered a solid following of regular patrons and subscribers.
Who can forget David Ferry as Willy Loman in Death of a Salesman, Thea Gill as Blanche Dubois in A Street Car Named Desire, or Meg Tilly as Martha in Who's Afraid of Virginia Woolf?
Thea Gill as Blanche Dubois in A Streetcar Named Desire (2010). Photo by Tim Matheson on Flickr.
For Richmond, it's a pivotal year. He's looking forward to seeing the effect of the ensemble he's been carefully assembling over the last three years. In 2012, Blue Bridge has actors returning from the 2009 (David Ferry, Dylan Smith, Brian Linds, Jacob Richmond, Jay Hindle, Kelly Hudson), 2010 (Kholby Wardell, Chris Mackie) and 2011 seasons (Michael Armstrong).  Patrons will also note returning members of the creative team (Nathan Brown, Patrick du Wors, Rebekah Johnson, Treena Stubel)
I think we just keep going from strength to strength – it will be exciting to see where the company is going to be in 5-10 years. What we'll be up to artistically.
Blue Bridge's season launches June 5th with George Bernard Shaw's farce Arms and the Man.  Dylan Smith (Jacques in As You Like It) returns to Victoria from his role as the co-star to, and understudy of, the Kim Catrall and Paul Gross led Broadway production of Private Lives.
Dylan Smith in As You Like It (2009) photo: Flickr
 Joining him in the role of Raina will be Stratford Festival lead actress Amanda Lisman (Atomic Vaudeville and Blue Bridge's radio plays, It's a Wonderful Life and Miracle on 34th Street).  Other familiar actors include Brian Linds (Blithe Spirit), Jay Hindle (As You Like It) and Jacob Richmond (Death of A Salesaman, The Fantastics, Fire)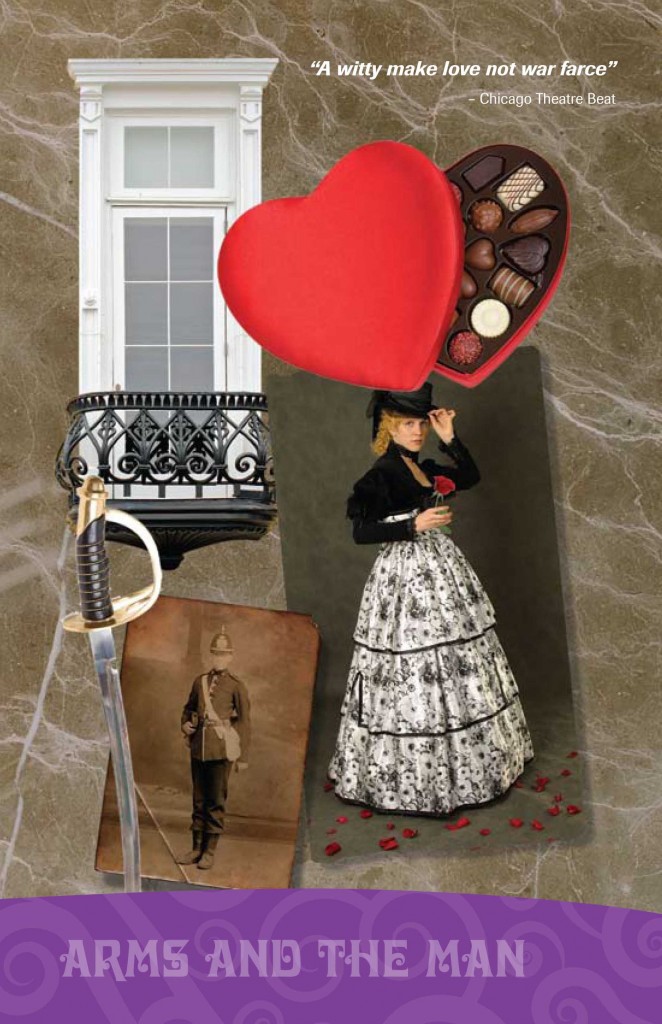 In July, join David Ferry and Gary Farmer for Steinbeck's Of Mice and Men.  Farmer co-starred opposite Johnny Depp in the Jim Jarmusch cult-classic Dead Man, and is a well-respected First Nations advocate, having founded the Aboriginal Voices magazine and radio show. He also performs with his band "The Troublemakers".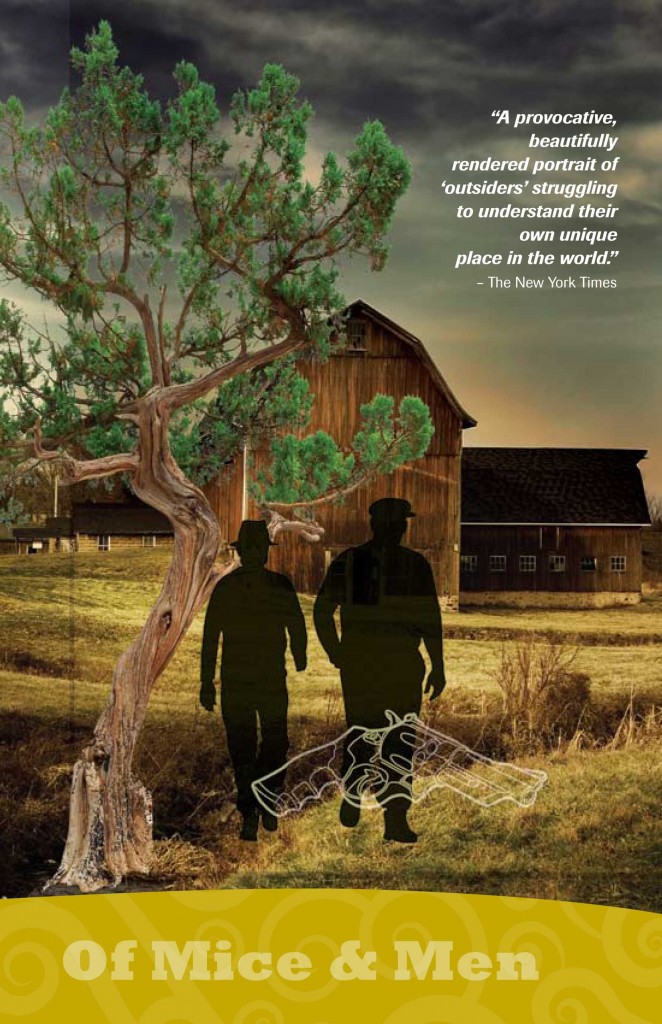 To close the season, Atomic Vaudeville's creative team of Jacob Richmond and Brooke Maxwell produce Little Shop of Horrors with Kholby Whardell (Ride the Cyclone) in the role of Seymour.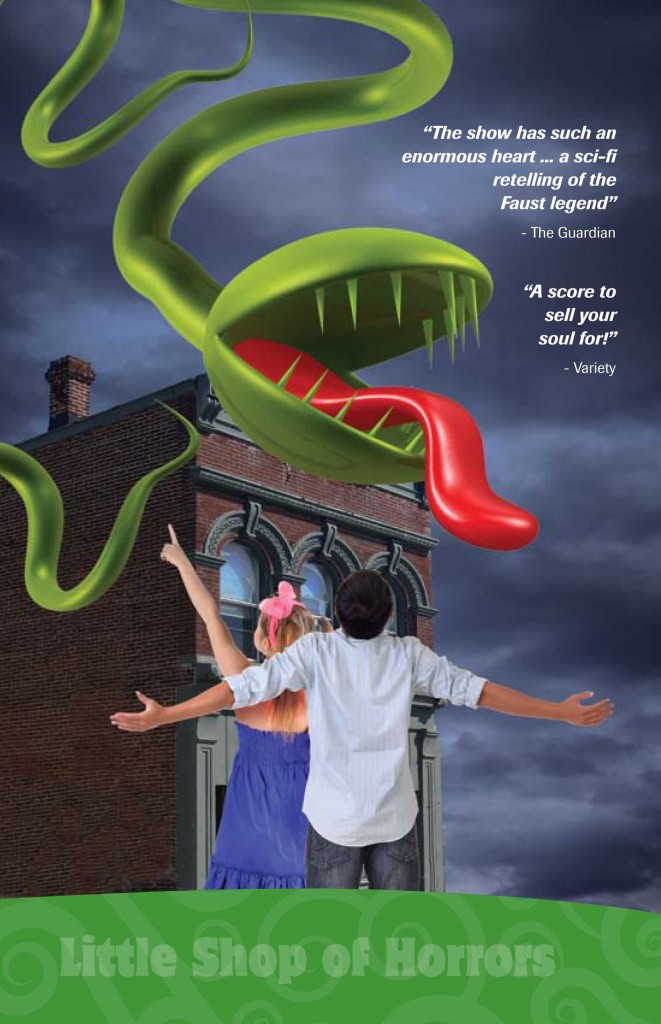 For more details on cast and creative team, please see the Blue Bridge website.
Blue Bridge is not only a producer of work. Over the past two seasons, they have begun to present work during their off-season (Buddy Holly fall 2011) and pre-season (this year's excellent Shirley Valentine).
With Shirley Valentine in May, Richmond hoped to bridge theatre-going seasons, and extend audiences.
We're still in the process of building our audience share, and our artistic and financial stability will come from our ability to build our audiences. We haven't reached a plateau yet.
To further ensure that core audiences have access to their desired seats,Blue Bridge will announce the 2013 season in July this year rather than August as in the past.
In addition, they have just made a shift in the structure of the society governing the society.  Donors may now be entitled to membership, with levels of benefits according to level of donation.  Complete details can be found here. Some of the perks include voting privileges at the AGM, back-stage visits, invitations to Blue Sips, and tickets to opening night. (depending on contribution).
Blue Moon Blast returns to Centennial Square Saturday July 13th. This popular free event is a perfect way to kick up your heels to some great music (it could be from the Atomic Vaudeville creative team or even Gary Farmer's band), sample delicious fare from the many food trucks and vendors, or a beverage from the beer garden, and celebrate the arts inVictoria.
Zachary Stevenson of "The Human Statues" and Hank Williams, the Show He Never Gave (2010)
Photo: Jackie Adamthwaite Flickr
 Individual ticket for all Blue Bridgeperformances are now available through the McPherson Playhouse with prices ranging from $45 – $55.
You can purchase cost-saving Blue Passes until the end of Arms and the Man
Preview Blue Pass- $66.75
Blue Pass- Preferred Seating – $134.25 for adults; $120.75 for students/seniors
Blue Pass- Non-Preferred Seating – $122.25 for adults; $108.75 for students/seniors
Volunteers are an important part of any arts not-for-profit in Victoria.Blue Bridge volunteers assist at performances, and special events like the Blue Moon Blast.
http://bluebridgetheatre.ca/support/volunteer/
In a short three years, Blue Bridge Repertory Theatre has established a place in the arts landscape of Greater Victoria.  It will be exciting indeed to see what this season holds for audiences.
Blue Bridge Theatre:
Online http://bluebridgetheatre.ca
By phone (250) 385-4462 By fax (250) 385-4467
In person
Level 6, #3 Fan Tan Alley
Victoria BC V8W 3G9
Office Hours: Mon-Fri,9:30am – 5:30pm
Disclaimer: I am a season subscriber to Blue Bridge Theatre, and a past board member.