European explorers arrived in what is now British Columbia in the last quarter of the 1700s.  The period from then to now is relatively short and yet, I am woefully uneducated when it comes to the events that have helped shaped the province. Living on Vancouver Island with an island-centric mentality has not helped.
For instance, I knew nothing of the Chilcotin War and the Gold Rush (beyond how it related to Victoria).
Well, now rides Cariboo Buckaroo to my rescue! Originally developed in partnership with the X'eni Gwet'in the show tells the tale of a Cariboo cattle drive, the Chilcotin War and more – from several perspectives.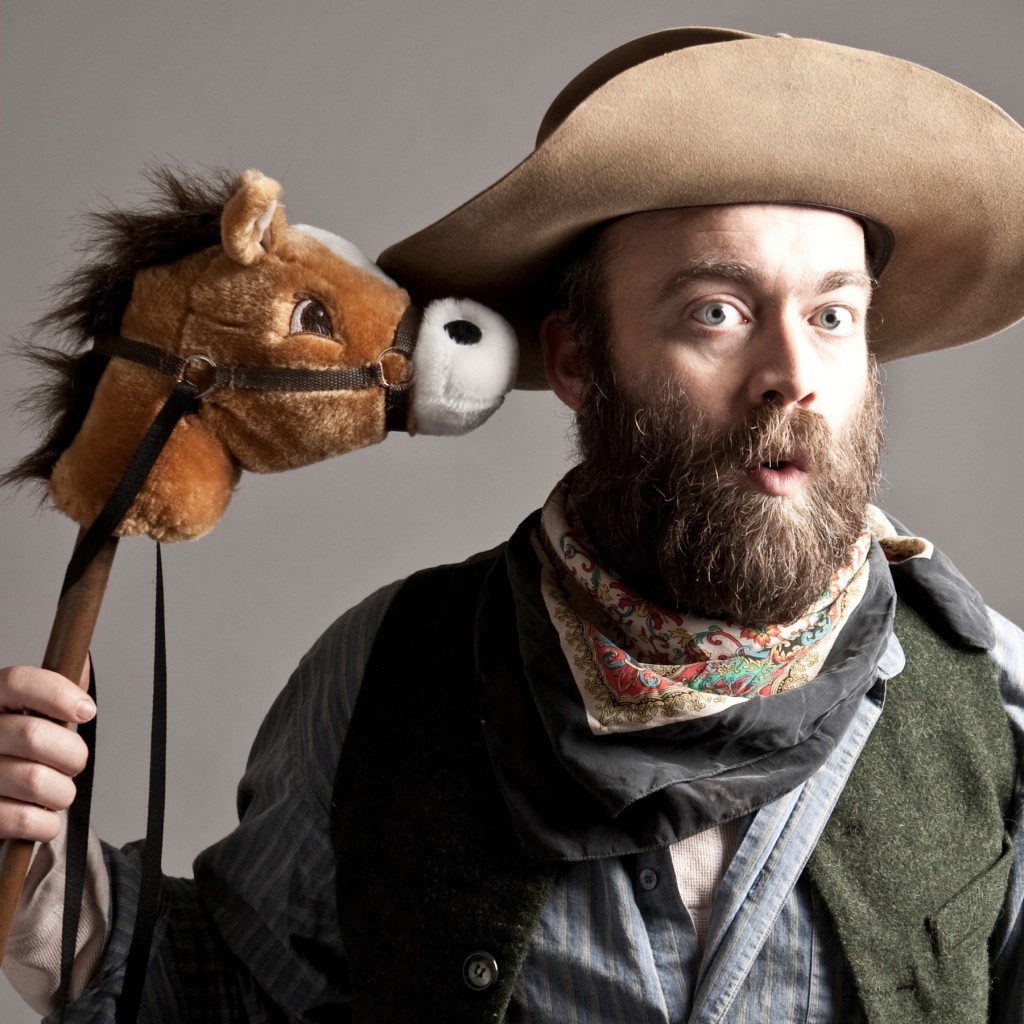 Photo: Pamela Bethel Photography courtesy of Theatre SKAM
Originally performed in Victoria where I first saw it in 2009, Cariboo Buckaroo treads a careful line between education and entertainment. Matthew Payne, the sole performer, brings his prodigious storytelling abilities into play to create a tale suitable for audiences 8 and up.  Drawing on years of creating low-budget site-specific theatre with Theatre SKAM this show is quite simply a delight (and factually accurate as well).
Without spoiling it for you, look for the special effects and props including – the railway, a cattle drive and of course, the buckaroo's horse! There's even a surprise for the kids in the audience, one which I was not privy to.
A graduate of Quesnel Secondary School, SKAM's Artistic Producer Matthew Payne is writer and performer. "I took a look at the Cariboo-Chilcotin history I was never taught and found some of the most exciting stories you'll ever hear."
Join Matthew as he spins this yarn! You won't be disappointed.
Cariboo Buckaroo in Victoria October 25th – 30th at the Intrepid Theatre Club 2-1609 Blanshard St (at Fisgard)
Tickets through Ticket Rocket Adults $20 Under 14 $10