Fat Sex at the Victoria Fringe Festival 2016. Interview with Steve Larkin.
Steve Larking is performing his solo poetry-music show at the Victoria Fringe Theatre Festival August 22-September 4, 2016 and at the Vancouver Fringe Theatre Festival September 8-18, 2016.  He was kind enough to answer a few questions.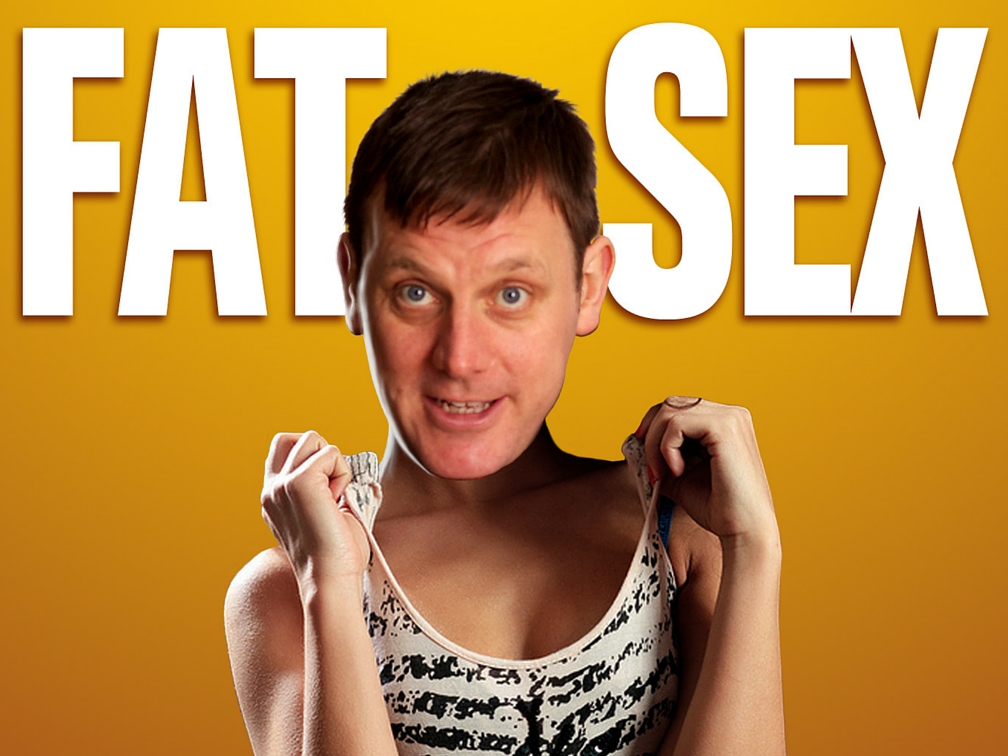 How long have you been producing work on the Fringe circuit?  As an artist?
I first came over in 2006 doing a double act with Rob Gee called Bold & Spiky, it was a straight-forward up-beat comic performance poetry show that people seemed to be really into.
Since then I've returned with similar solo shows, with my band Inflatable Buddha, and with a couple of solo theatre shows complete with narrative arcs, soundscapes, all dramaturge'd, and blocked  an' the like.
Is your show a new work, or has it been performed elsewhere?
It's been in Edmonton, Winnipeg, and Calgary and got great responses.
Significant awards or accolades?  (not just for this show but in total)
The title poem (Fat Sex) is one that I performed when I became International Slam Champion some years ago, a crowd favourite that lambasts the body fascist world of the women's magazine.
I recently won Best Spoken Word Show at Buxton Fringe where I was previously nominated for Best Male Actor and Best Theatrical Production.  The last time I performed at Victoria Fringe I was nominated for Best Male Performer.
Can you speak to the creation process of this work?

This work has had years of work gone into it.  It draws on vast experience of commanding audiences' attentions whether it be at noisy open mics, drug-fuelled music festivals, or staid literary salons. It aims to simultaneously tickle the funny bones and feed the brains of those that are exposed to poetry, comedy, and song which aims to 'make the transition from thinking to dancing! This was always the object of an Inflatable Buddha gig.
Who will your show appeal to? 
Anyone who likes to laugh and/or think about things in anything other than a conservative way.  And especially anyone with an interest in spoken word or klezmer/ska music.
What would you say to entice a potential audience member to come?
You can relax at my show, you're in the hands of a professional, all the jokes, poems and songs have been tested many times on many audiences over years.  I know what I'm doing.  Your life will be made that bit more happy by spending an hour with me and my mandolin.
What do you hope to inspire in your audience?
Sexual desire! But in the unlikely event that my swinging hips don't do the job then I'd like to make people happy and I hope also to make a positive difference in the world however minor, by perhaps helping the odd audience member see something in a different light for the first time.  I have some actual content see hidden in all the fun stuff.