Perseus and Andromeda by Chimera Theatre at the Victoria Fringe Festival 2016. Interview.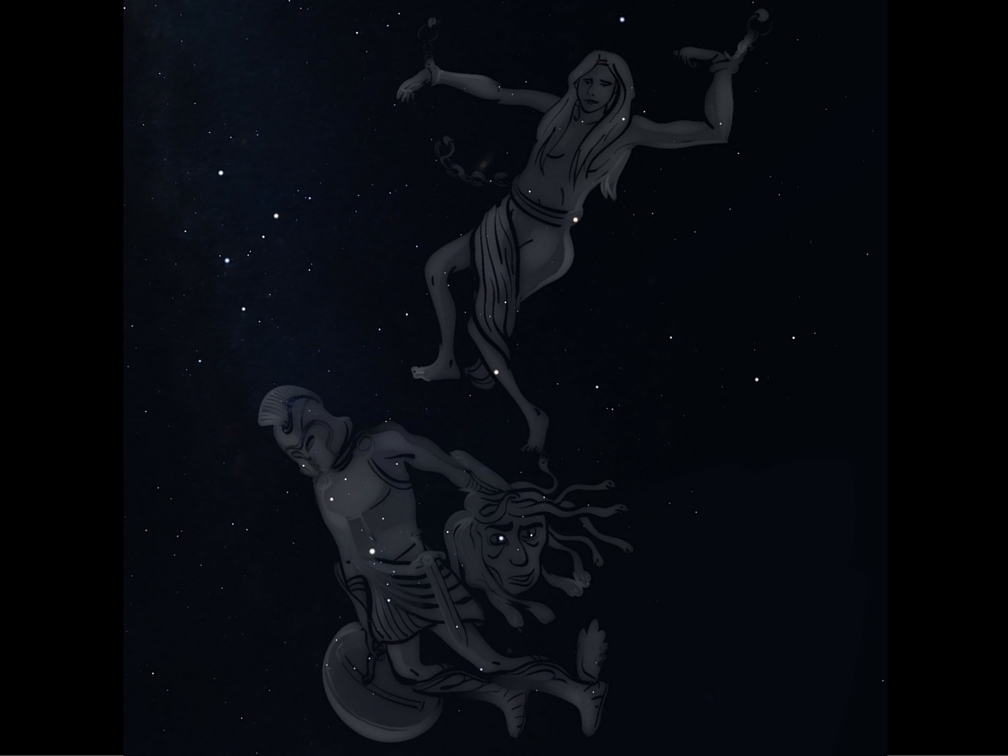 How long have you been producing work on the Fringe circuit?  As an artist/company?
This is Chimera Theatre's second year on the Fringe Circuit. We were at the Victoria Fringe Festival last year with a show that I wrote called The Untold Tales of the Brothers Grimm and it was so much that we just had to come back and do it again!
Is your show a new work, or has it been performed elsewhere?
Perseus & Andromeda is a new work with a very old past and the Victoria Fringe Festival will be its world premiere! We've been developing the show for a year now and we're incredibly excited for people to see it. We've taken fragments from Andromeda, a lost play by the ancient Greek playwright Euripides, and created a movement show based on the ancient myth of the princess Andromeda and the young Grecian hero Perseus.
Significant awards or accolades? (not just on the Fringe circuit)
Last year at the Victoria Fringe Festival The Untold Tales of the Brothers Grimm was nominated for Best New Play and Best Comedy! We were so excited about the wonderful feedback we got about our show and we can't wait to show Victoria what we have in store this year.
Can you speak to the creation process of this work? 
This show is a collaborative creation in the truest sense of the words. Each of the four artists working on this project bring so much to the table and we've worked as a collective to build the show together. The process started with the idea of adapting Euripides' fragmented play Andromeda. His play was first staged in 412 BC, almost two and half thousand years ago, and over the millennia bits and pieces of the play have been lost. We decided to take the fragments of this lost tragedy and fill in the blanks using movement, acrobatics, dance, new text, music and fight choreography. Our team has combined its talents of playwriting, choreography, fight direction, acrobatics, sound design and even yoga to bring this ancient myth back to life for a contemporary audience.
Who will your show appeal to?  If it's an "all ages show" what is the age range you think it is most appropriate for?
Perseus & Andromeda doesn't have any course language or strong themes that aren't suitable for children. Because of this, the play is open to all ages. We would not, however, recommend people bringing their five year olds to this play. The language is heightened and the majority of the story is told through movement and dance. The show is probably more suitable for teenagers and up. Our show will appeal to people who are looking for something different at the theatre. People who love dance, music, mythology or Shakespeare will love this show. And if you have a child who has an interest in dance or ancient Greek mythology, bring them! Just know that children are not the target audience for this show.
What would you say to entice a potential audience member to come?
The show is full of interesting styles of movement that we're bringing together in a new way to tell an old story. As I've said, we've got everything from dance and acrobatics to yoga and fight choreography. We've taken traditional ancient greek styles of acting and infused them in our show. We have a large range and variety of music. This show is teeming with interesting things to watch and on top of that, we're telling an amazing story that people will really love.
What do you hope to inspire in your audience?
This story is all about love. We see a father's love for his daughter battling against his duty as a king, a god's love for power and chaos fighting against a goddess's grace, and a woman's love for a man conflicting with her love for her family. We're hoping to inspire love in the audience: love for a story, love for music and love for theatre.
Is there anything I've missed asking you, or that you would like to comment on? 
We loved coming to Victoria last year and we're very excited to tour there again this summer. We'll see you all at the Fringe!
Perseus is a hero on a mission from the gods. Andromeda is a princess chained to a rock to be sacrificed to a sea monster. How will their story unfold? Chimera Theatre takes Euripides' two thousand year old lost myth and brings it to life for today's audiences through movement, music, acrobatics, and dance.
http://www.chimeratheatre.com
Perseus and Andromeda, Chimera Theatre, Kamloops BC
Location: Langham Court Theatre (Fringe Venue 5), 805 Langham Court, Victoria BC
Created: Euripides, adapted and created by Andrew G. Cooper and Melissa Thomas
Advance price: Regular $11/ St & Sr $9 + s/c*
Door price: Regular $11/ St & Sr $9
Duration: 45 mins
Rating: All Ages
Genre: Mythical Physical Theatre
Fri Aug 26 – 9:45pm
Sun Aug 28 – 5:30pm
Wed Aug 31 – 7:15pm
Thu Sep 1 – 8:15pm
Fri Sep 2 – 9:15pm
Sun Sep 4 – 4:30pm