Jeff Leard last appeared locally in Gametes and Gonads at the 2011 Victoria Fringe Festival.  This summer he toured across the country to great reviews.  The apple did not fall far from the tree as far as Jeff is concerned – his father Jim is the founder of Story Theatre Company.  Jeff shares his quirky and ribald sense of humour and performs multiple characters in rapid succession.
He's bringing Gametes and Gonads back to Victoria as a fundraiser for Story Theatre on Monday September 17th 8pm at the CCPA Canada Performance Hall (1701 Elgin Avenue).
For more information, and to reserve tickets, call 250 383 4140. Seating is limited.
Suggested donation is $20.  Please note that this show is NOT for children.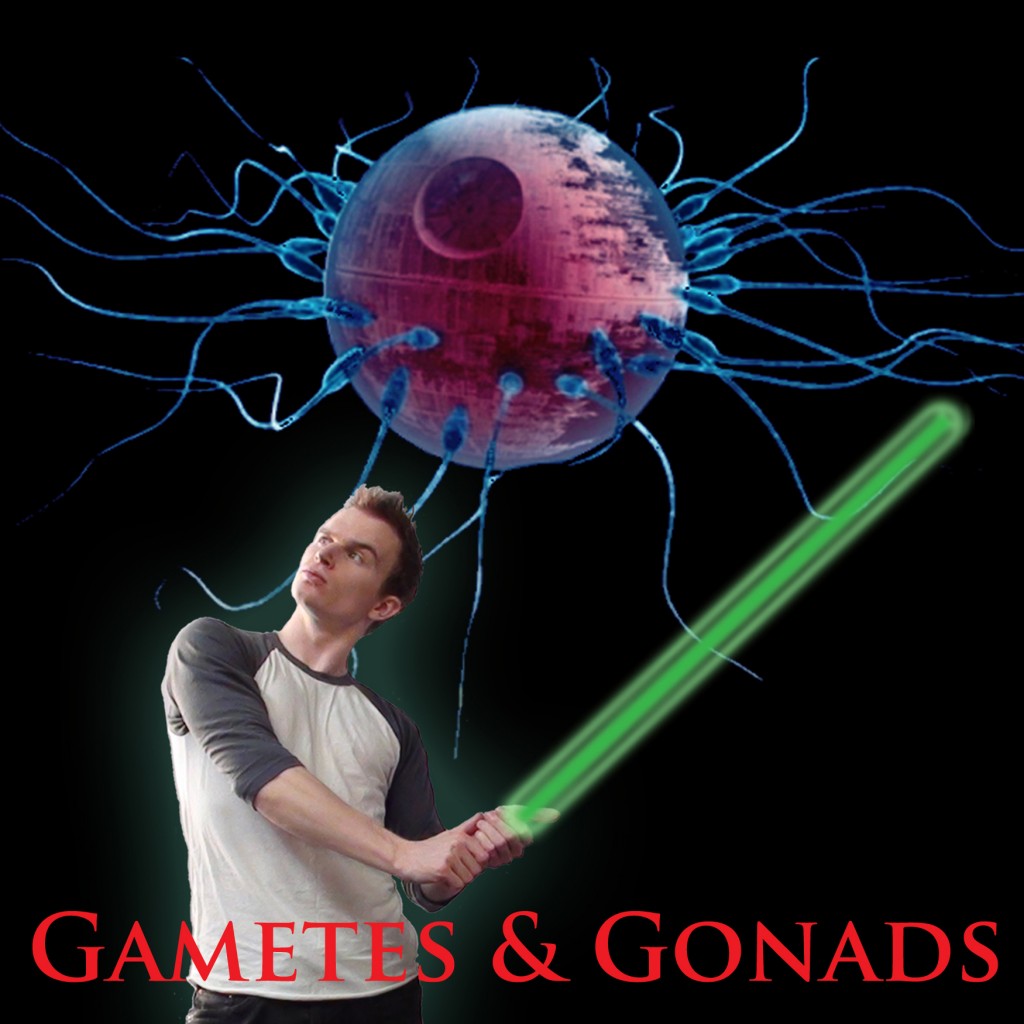 Star Wars meets your genitals in this action-packed one-man show exploring the sci-fi universe that is the reproductive system. Get sucked off into a world of life, love and death before birth in Gametes and Gonads.

4-5 stars across Canada's Fringe Festival Circuit (45 minutes)

"To die for hilarious" Production Ottawa

"Victoria's hidden Gem" Times Colonist, Victoria

"A show you have to see to believe!" Calgary Sun

"A fantastic performer" Marc-Andre Roy, Cirque du Soleil