I haven't had the chance to attend yet, but the promise of discounted tickets for arriving in "fancy dress" and the prospect of watching some of the most talented performers I know, ensures that I simply MUST be at Episode 3 of "Derwin Blanshard's Extremely Classy Sunday Evening Programme" this coming Sunday November 25th.
After a sold-out first two shows (in September and October), The Victoria Event Centre and Wes Borg are proud to present this newest episode to discerning Victoria audiences.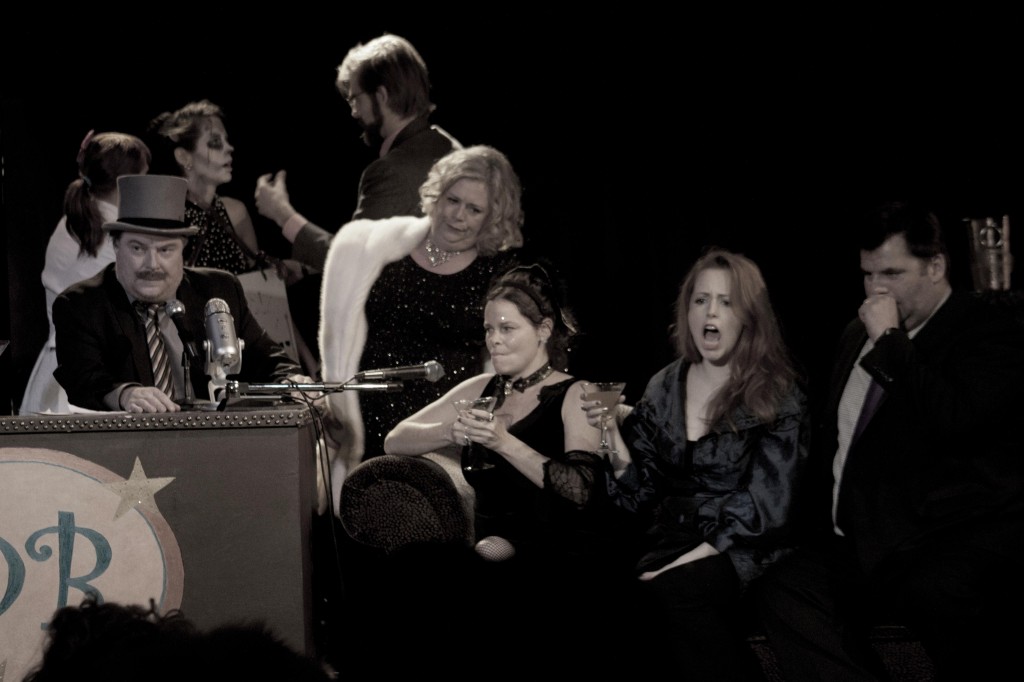 The Derwin Blanshard Show (for short) is a new take on a very old format: the classic 1950s variety/talk show. The show is hosted by Derwin Blanshard (played by Wes Borg), an eccentric millionaire who is "so classy you can smell the Queen on him". The  show walks a fine line between actual intellectual elegance and complete chaotic subversion, all filmed with imaginary cameras for a fictional global television network.

This month's show features award-winning author Ian Ferguson, Peter Hunt from Victoria Gin, Celebrity Mixologist Solomon Siegel, The operatic stylings of Miss Sarah Jane Pelzer, The comedy of James Ball and the music of Hank & Lily and Miss Carolyn Mark, as well as our regular cast including Morgan Cranny, Kathryn Popham, Karen Brelsford, Rod Crawford, Paul Oppers, Kelly Hudson, Ryan Bangma, Rian Kelly and many more.

In the words of Mr Blanshard himself, "The Derwin Blanshard Show is the classiest event this town has seen since Prince Charles took a dump here in 1979'.

As such, those audience members who dress "appropriately" (think Tony Awards but classier) will be given discount tickets and the best seats.
Sunday November 25, 2012
Doors at 7:30 pm with show at 8pm.
Victoria Event Centre
1415 Broad Street
Tickets are $12 and $10 for the overdressed.
Order online at: http://derwinnovember.eventbrite.ca/
For more information contact Wes Borg via email, or call Kathryn Popham 250 380 6848
 Disclaimer: I have been invited to attend Episode 3 of the Derwin Blanshard Show.