A tribute to Mahler, presented by the University of Victoria School of Music, January 6 – 11, 2014, includes Song of the Earth (Das Lied von der Erde). 
My knowledge of Mahler – sadly – is limited to the 1974 biographical film by Ken Russell, so when Kristy Farkas, the Concert Manager for the UVic School of Music, contacted me with news of a week-long Mahler tribute, I knew that I had to add some of the events to my arts calendar.
I've also noted, in the media release, that UVic has the highest number of full-time world-class performance faculty of any university in Canada, and can only imagine what this means to the quality of  education music students receive. It's a very large commitment on the part of faculty – teaching and performing.  With this level of musicianship available to the general public, it would be a shame to miss the various concerts scheduled.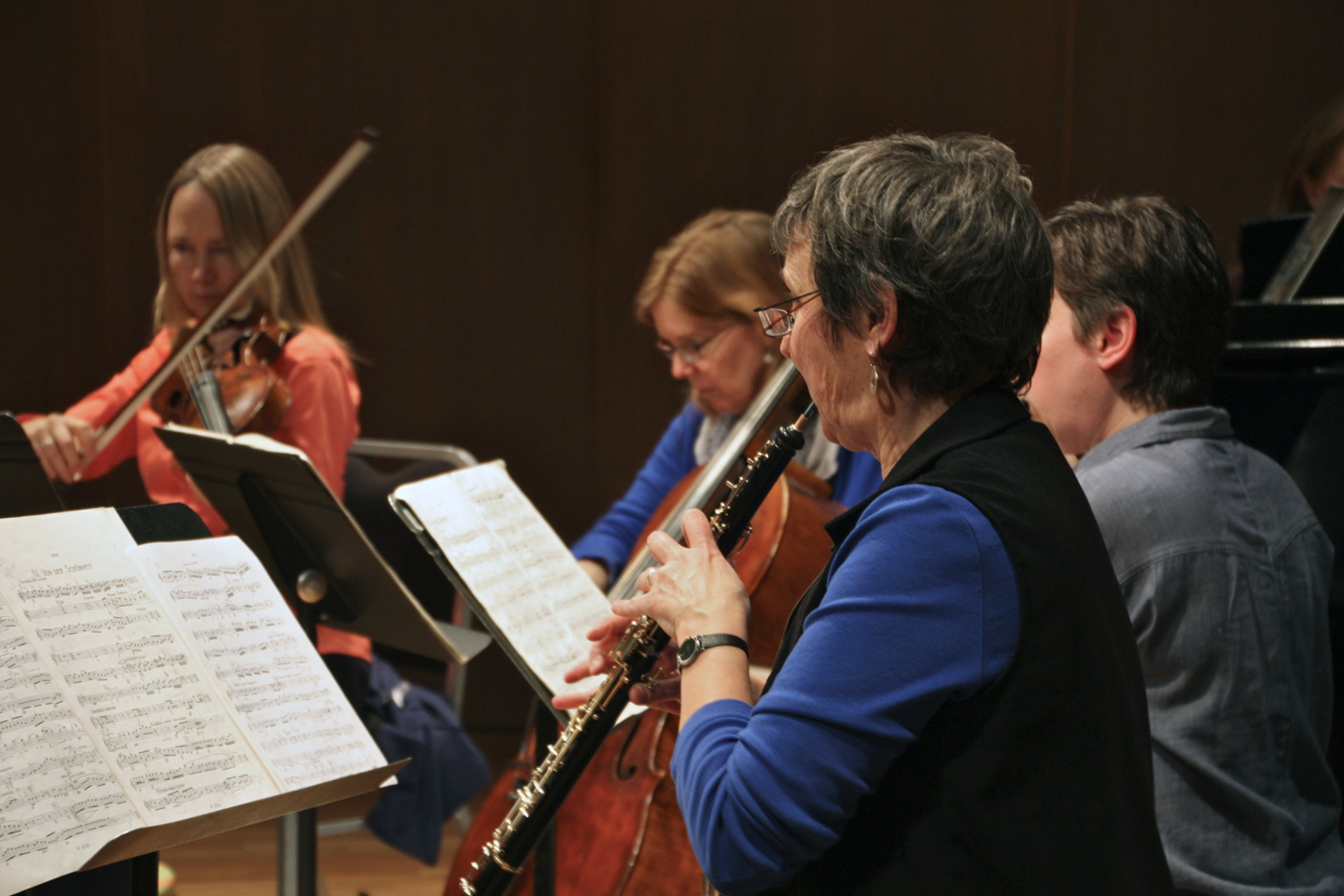 It is often in times of hardship that great works of art are inspired. In 1907, the late-Romantic Austrian composer, Gustav Mahler, lost his favourite daughter to scarlet fever, was diagnosed with a dangerous heart condition, and gave up his longstanding directorship of the Vienna Court Opera. The following year, Mahler composed Das Lied von der Erde (Song of the Earth),considered by many to be his most significant work.

On Saturday, January 11, 2014, the School of Music at the University of Victoria will conclude a special Week with Gustav Mahler with a performance of this profound work. Originally penned as "A Symphony for Tenor and Alto (or Baritone) Voice and Orchestra" an ensemble of School of Music faculty, with a few alumni and guests, will treat the audience to a chamber arrangement (begun by Arnold Schoenberg, and completed in the 1980s by the German composer Rainer Riehn) for woodwind quintet, string quintet, keyboards (harmonium, piano and celeste) and percussion. The concert "highlights our performance faculty and most importantly, the School's continuing commitment to chamber music, in performance and in instruction," explains Alexandra Pohran Dawkins, oboist and producer of the event. "This is a significant event in the life of the School of Music," says Pohran Dawkins, one of a strong number of full-time world-class performance faculty (the most at any university in the country) at UVic.

Prominent tenor and UVic Music faculty, Benjamin Butterfield, has been collaborating with Pohran Dawkins on the event. "I never thought I would sing [Das Lied von der Erde] in my life but I feel particularly privileged to have recorded it two summers ago at Yellow Barn Chamber Music Festival in Vermont with my friend Bill Sharp," says Butterfield, "It therefore seemed logical to push for performing it at UVic." Butterfield is delighted to sing alongside friend and colleague, baritone Nathanial Watson (Montreal).

While the concert is the main event, the lead-up to January 11 will include open rehearsals, lectures provided by Associate Professor Dániel Péter Biró and President's Distinguished Scholar Harald Krebs, an orchestral reading of Mahler's Symphony No. 4, conducted by Ajtony Csaba and "Mahler Re-Imagined", an open class of Pohran Dawkins' improvisation course during which students will improvise on fragments of Mahler's work. There will also be a Listening Room featuring broadcasts from the Berlin Philharmonic's Digital Concert Hall archives of performances of some of Mahler's work, as well as online presentations and interviews by noted Mahler scholars. All of these events are open to the public.

Song of the Earth: A Week with Gustav Mahler
January 6-11, 2014
School of Music, University of Victoria
MacLaurin Building, B-Wing

Feature Event
Faculty Chamber Music Series concert: Mahler's Das Lied von der Erde
Saturday, January 11, 8:00 p.m.
Phillip T. Young Recital Hall, MacLaurin Building
Tickets for the concert are $17.50 & $13.50 from the UVic Ticket Centre (250-721-8480 or http://tickets.uvic.ca/) and at the door.

For a complete schedule of A Week with Mahler events, visit: http://finearts.uvic.ca/music/events/2014/mahler/
For those arriving by car, pay parking is in effect. Evening parking is $2.50.
Parking info and campus maps: www.uvic.ca/maps.