All Happy Families by Dance Berskerer Dance May 4 2018. Preview. (media release)
New dance company merges disciplines to interpret dysfunctional family life.
 Dance Berserker Dance, Victoria's newest contemporary dance company, is debuting their original work All Happy Families, May 4th, 2018. With concept and choreography by Kelly Hobson and video design by Alex Wlasenko, this captivating new work spotlights the tensions and contradictions of family life through a dynamic fusion of contemporary dance, theatre, and animation.
All Happy Families explores the relationships between siblings, individual journeys through family life and the family unit as a support system. Hobson wants to know: What constitutes a dysfunctional family? How has your family shaped you as an individual? And why do we keep going back to these people if they drive us nuts?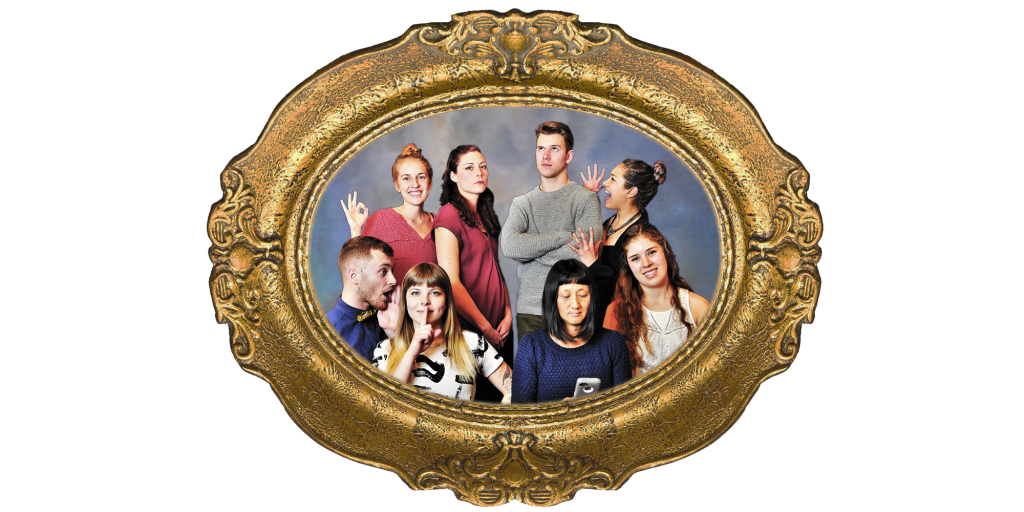 As two multidisciplinary artists Hobson and Wlasenko bring a wide range of artistic and personal experience to this work. Originally from Vancouver BC, Hobson is a dancer artist, choreographer, actor and musician with credits that include Action Review Atomic Vaudeville, Harpo Marx Animal Crackers Blue Bridge Repertory Theatre and her roles as Artistic Director of both The Victoria School of Contemporary Dance and Dance Berserker Dance . Wlasenko is a writer, director, comedian, musician, sound designer, video designer, improviser, and physicist or originally from Montreal with credits that include sound Waiting for Godot Blue Bridge Repertory Theatre, The Icarus Project and Ride the Cyclone Atomic Vaudeville. Hobson and Wlasenko are both active artists choreographing, writing, directing, and performing in the Atomic Vaudeville Cabarets.
All Happy Families by Dance Berserker Dance
May 4th, 2018 7:30pm
Metro Studio Theatre (1411 Quadra St)
Tickets $20 in advance available at Eventbrite.ca or $25 at the door.
For more info. call 250-891-2946
Concept & choreography – Kelly Hobson
Direction – Kelly Hobson
Video Design – Alex Wlasenko