Aspergers A Tale of A Social Misfit. Victoria Fringe 2017. An interview with Adam Schwartz.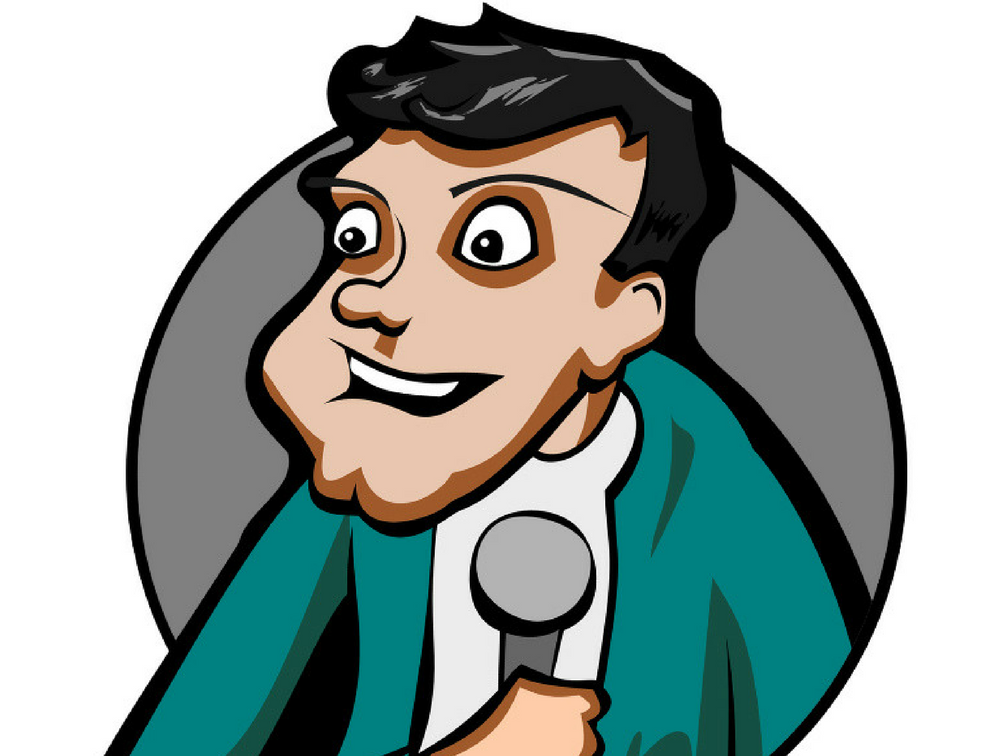 Adam Schwartz has been described as "brilliantly awkward" by the Winnipeg Free Press and his "timing is impeccable" by Now Toronto.
NB: Since this show is coming from the Edmonton Fringe, the first performance is not until Tuesday August 29th and there will only be FIVE shows.

How long have you been producing work on the Fringe circuit?  As an artist/company?
I have been on the Fringe circuit with Autistic Productions for 5 years.
Is this your first visit to Victoria?
It is my first visit to Victoria as an artist. I have been coming to Victoria for a while my family loves it there.
Have you been (or will you be) taking the show to other Fringes?
I'm performing Tales of a Social Misfit at the Edmonton Fringe. In Winnipeg I did a brand new show about moving out of my parents place. It was called Aspergers Independence Day. 
Is your show a new work, or has it been performed elsewhere?
The show was actually from 5 years ago when I did my first Fringe. The show has changed over time. This is the first time I have had help from family friend and writing guru Jessica Casiro and an opening act.
Significant awards or accolades? (not just on the Fringe circuit)
I have performed the show for high schools and parent groups but the only award I have won is Patron's Pick in Winnipeg. I have had sold out runs in Winnipeg and Toronto with the show though so that's pretty awesome
Can you speak to the creation process of this work?
The creative process is that I write a joke and then test it out at comedy clubs to make sure it works before putting it into a Fringe show. I also delete a bunch of material to factor in Fringe sensibilities which are usually much more sensitive than young people are at the bar. I love writing as it allows me to get out all pain and frustration and turn it into something. Stand- up comedy has also helped me come to terms with my Autism.
Who will your show appeal to?
I have written the show to appeal with anyone with a sense of humour and interest in Autism. I hope it reaches further than just people with a connection to help raise awareness and help expose people to the fact that, that really awkward person they know might have Autism and they should be kinder to them
What would you say to entice a potential audience member to come?
I market the show as magnificently awkward and the most awkward show they will ever see. As many people with no connection can understand awkwardness and laugh. That was the whole appeal of Larry David and Curb your Enthusiasm.
What do you hope to inspire in your audience?
So not only do I want to inspire kindness and appreciation for those different than us, but i want people on the spectrum to know they are not alone. Also that if they work hard they can achieve more than they know. Look what curran and I achieved. This message is equally important for parents and caretakers that people on the spectrum can achieve a lot.
Is there anything I've missed asking you, or that you would like to comment on?
I was nominated future 40 finalist under 40 by CBC because of my advocacy work.
I also wrote a book called I have Aspergers so I'm better than you. Shh… don't tell mom! In which I try to turn the status quo on its head by discussing the validity of the way people on the autism spectrum do things. For example taking longer to jump into a relationship and doing it in steps instead just jumping into relationships since we can't read body language so this isn't possible for us. It's available on Amazon or at any of my shows.
Asperger's: A Tale of a Social Misfit performed by by Adam Schwartz
Created: Jessica Cassio, Curran Dobbs, Adam Schwartz
Venue 7: Roxy Theatre (in Quadra Village)
Tickets $11 through Ticket Rocket or at the door
Duration: 55 mins
Rating: All ages: Coarse Language
Genre: Hilarious standup comedy
 
Aug 29 Tuesday 05:45 pm
Aug 30 Wednesday 09:45 pm
Aug 31 Thursday 09:45 pm
Sep 01 Friday 07:45 pm
Sep 03 Sunday 07:00 pm
From stand-up comedian and Author, Adam Schwartz comes a hilarious educational show about his attempts to come to terms with his disability, make friends and win over the ladies. Aspergers a tale o f a social misfit, on stage August 29-September 3, 2017 at the Roxy Theatre as part of the Victoria Fringe Festival. It is hard to do something completely original in the Fringe Festival as it has been going on for more than three decades, yet this show manages to do just that. This show will make you laugh and pull on your heart strings, that you will walk out of there, feeling like you have had a truly unique experience and have a little more insight into what life is like with Autism.

In Aspergers: a tale of a social misfit, Adam Schwartz recounts personal stories like how in elementary school he was always one of the last people to be picked, him and the girl with Polio, and she got picked first. He also discusses conversations he has had with a woman after the show when they ask him if he really is autistic because he is different than their cousin which he responded with pointing out no he didn't have Autism he was just telling jokes about it so girls would sleep with him. Because isn't that what girls want a guy who has an even harder time understanding them. This show pokes fun of fears and misconceptions about Autism. This show also celebrates diversity and how everyone has something to offer.

Adam's show has not only been performed at festivals but is used as an educational tool for parents throughout the whole year and has been warmly embraced in the Winnipeg, Saskatoon and Toronto Fringe Festivals. The entire run in Toronto in 2015 was sold out. He also sold out his run in Winnipeg in 2014.

 
Adam Schwartz has been described as "brilliantly awkward" by the Winnipeg Free Press and his "timing is impeccable" by Now Toronto. This is one show you won't want to be missing.

About Adam Schwartz
Adam Schwartz is the runner-up for Rumor's funniest comedian with a day job in 2014, has appeared in the Winnipeg Comedy Festival four times in the last 6 years and is the author of I have Aspergers so I'm better than you. Shh… don't tell mom! and has his second book the tale of the most unlikely stand-up comedian coming out in October.