Adam Bailey is On Fire at the Victoria Fringe Festival 2016. Interview.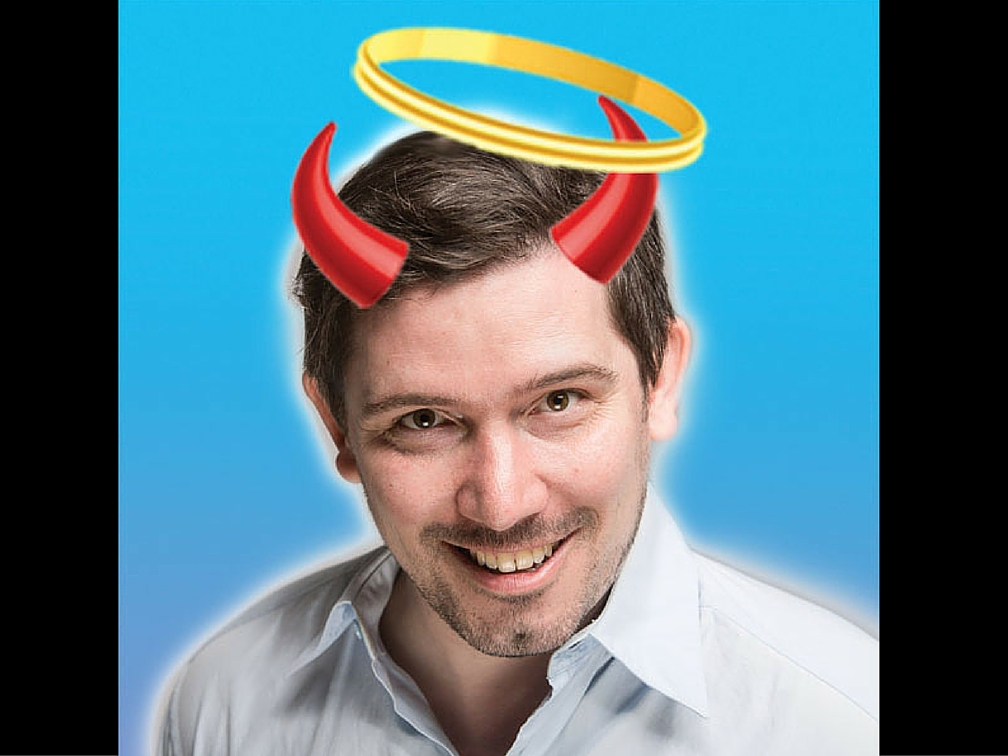 How long have you been producing work on the Fringe circuit?  As an artist/company?
The First show I directed at a Fringe was in Toronto in 2012. It was a little puppet musical called The Enchanted Crackhouse which, of-course, became a cult hit that year. I've continued as a Fringe director since but things really took off for me when I wrote The Assassination of Robert Ford: Dirty Little Coward in 2014. It won Best of Fringe in Toronto and pushed me forward as a writer with a knack for telling true stories in inventive, new ways (and yes, Robert Ford was truly assassinated, just not the crack smoking mayor).
Is this your first visit to Victoria?  Have you been (or will you be) taking the show to other Fringes?
I'm thrilled to be doing the Victoria Fringe for the first time. I spent two summers living in Shawnigan Lake in the 90s and the Victoria Fringe was the first one I had ever heard of. Now I'm back, both as an adult and an artist, and there is something full circle about doing this show here.
Is your show a new work, or has it been performed elsewhere?
Adam Bailey is on Fire premiered in Winnipeg last year and has since played Edmonton, Kitchener and Toronto, in that order. It's actually my first touring show and has been a wonderful way of discovering more of Canada and introducing myself to new cities.
Significant awards or accolades? (not just on the Fringe circuit)
For the past three years I've won major awards at the Toronto Fringe for different works.
This year, Adam Bailey is on Fire, won the Patron's Pick Award, which is a really awesome audience award. It's also received "????" from VUE Weekly and "????½" from the Edmonton Sun and a ton of other great write ups. But my favourite accolades come from the audience after the show, everyone seems to get something different out of it but they are all pleased at the journey they've just been on.
Can you speak to the creation process of this work?
People always wanted me to turn my story into a play, I do have a unique background. Still, I was hesitant to do a one man show about myself; we've all seen what those can be like. But after I won Best of Fringe for my first play Factory Theatre accepted me into their emerging playwrights unit and this is what we decided to focus on. They had actors come in and perform different segments for me, which is very unique for a one person show. This kept me focused on the writing and allowed the Adam in the play to develop as his own theatrical entity. And what a thrill to be working at a major Canadian theatre company!
Then I handed the script over to Matt White, an amazing director who was just finishing his stint as Necessary Angles' General Manager. He was ruthless, but always smiling and laughing, just always pushing me to be better. It was a two-stage process that ended with really tight show.  Even though I have more work coming down the pipes, this process was special and it will probably be years before anything like it happens again.
Who will your show appeal to?  If it's an "all ages show" what is the age range you think it is most appopriate for?
I have been surprised however at the breadth of audience it hits for an LGBT play. An active religious community started coming to this show really early and always tell me how much they enjoy it. Turns out, there's a whole liberal tradition within faith communities that often gets ignored and my show speaks to them as much as it does to LGBT audiences.
I've realized that I should have an all-ages show in my repertoire, but this one ain't it! This show talks about religion, drugs and sex. Younger teens could come with parents, but it's not kid-friendly.
What would you say to entice a potential audience member to come?
It's Hilarious! Being the gay son of a minister has more humour in it than you could possibly imagine.
What do you hope to inspire in your audience?
Ah-ha! You want to know my Secret!
It's thinking. Always thinking. All my Plays. But I come from a cabaret tradition for most of my theatre career, playing for drunk and rowdy audiences, I know if you want to get inside their heads you've got to deliver on the entertainment first and foremost. Otherwise, forget it!
Is there anything I've missed asking you, or that you would like to comment on? 
There are a ton of GREAT shows in this year's Victoria Fringe: it's like you have a Who's Who of Fringe Performers in your festival and I don't know how you did it! I hope that people stretch themselves and see as much as possible, take chances and spread the word if they see something that they like.
Growing up the gay son of an Evangelical Minister is hilarious when shared by Adam Bailey. "Completely unforgettable" – MOONEY ON THEATRE "Adam Bailey's tale feels like a high-speed rip through suburbia, turning from hilarious to heartfelt to hopeful at breakneck speeds… Inventive and Honest." – ****– VUE, EDMONTON. ****½ – EDMONTON SUN. "Flies by like a church service on speed." – CBC https://stillyourfriend.com/
Adam Bailey is On Fire, Still Your Friend Productions, Toronto ON
Location: Fairfield Hall (Fringe Venue 6), 1303 Fairfield Road, Victoria BC
Advance price: Regular $11/ St & Sr $9 + s/c*
Door price: Regular $11/ St & Sr $9
Duration: 60 mins
Rating: PG14+: Coarse Language/Adult Themes
Genre: Comedy/Drama
 
Sat Aug 27 – 7:00pm
Wed Aug 31 – 8:45pm
Thu Sep 1 – 8:15pm
Fri Sep 2 – 6:15pm
Sat Sep 3 – 2:30pm
Sun Sep 4 – 7:00pm