Blue Bridge Sings November 30-December 3, 2017 at the Roxy Theatre. Preview.
Coming up next at Blue Bridge Repertory Theatre will be Blue Bridge Sings! – an evening that celebrates Blue Bridge's first decade of producing classic music theatre for the audiences of Victoria. Featuring songs performed by many of the original lead actor/singers who starred in such audience favourite musicals as The Fantasticks, Hank Williams, Fire, Little Shop of Horrors, Patsy Cline, My Fair Lady, Judy – The Judy Garland Story, Alice Vs. Wonderland, Cruel Tears/Lágrimas Crueles and last summer's hit, Red Hot Cole!, the evening will feature more than 20 songs from these well-loved musicals as well as giving audiences a sneak peek at Blue Bridge's upcoming 2018 offering Sweeney Todd.

Hosted by Blue Bridge favourite performers Sara-Jeanne Hosie and Kholby Wardell, the evening will be directed by Brian Richmond with Shauna Baird and will be under the music direction of Bamfield's Music By The Sea Artistic Director Chris Donison.
"It's actually quite remarkable, when one looks back, just how important the production of musicals has been to our theatre." said Blue Bridge Artistic Director Brian Richmond. "They really have played an important part in building our loyal audience base who have looked forward to our often innovative way of bringing the great hits from the West End, Broadway and Toronto stages to our city."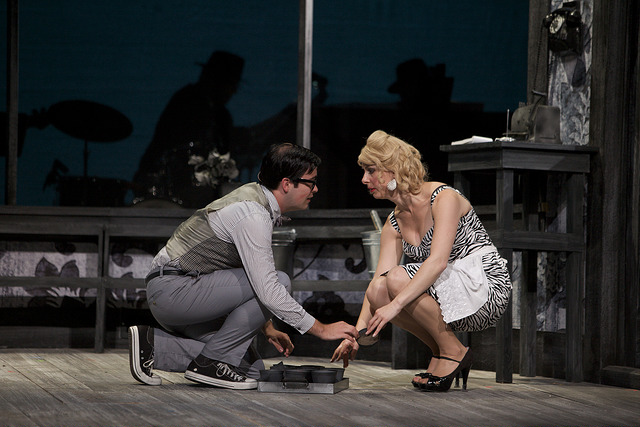 Kholby Wardell as Seymour and Sara-Jeanne Hosie as Audrey in Little Shop of Horrors 2012
Centering on the remarkable singing talents of Hosie and Wardell, the evening will be peppered with special guest appearances by Sarah Carlé, Tracey Moore, Sarah Pelzer, Kale Penny, Brian Richmond and Jacob Richmond.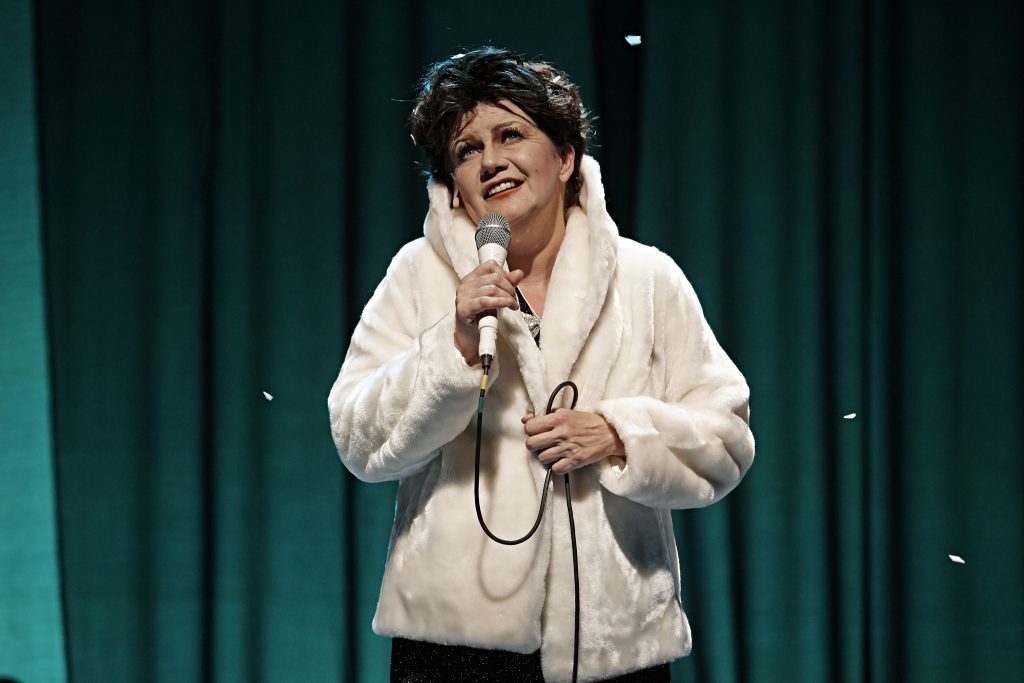 Tracy Moore in Judy! The Judy Garland Story 2014
Blue Bridge Sings! opens on Thursday, November 30 at 8pm at the Roxy Theatre with evening performances on Friday, and Saturday December 1 & 2 and 2 pm performances on Saturday and Sunday, December 2 & 3 at 2 pm.
The Thursday, November 30 opening will be preceded by a special 6:00 pm Donor Event at the nearby Norwegian Hall where pre-show food, award winning wines from Cherry Point Wineries and several silent and live auction items will be featured.
Tickets prices range from $ 37 – $ 47 (plus GST) and are available immediately online at bluebridgetheatre.ca, by phoning 250-382-3370, or, in person at the Roxy Theatre, 2657 Quadra St. Victoria (Please note: November box office hours are Wednesday – Saturday,12pm-4pm). Tickets for the Thursday November 30 Donor Event are $ 100 each or $ 150 for a couple and are available by phone only.
For further information please contact: pr@bluebridgetheatre.ca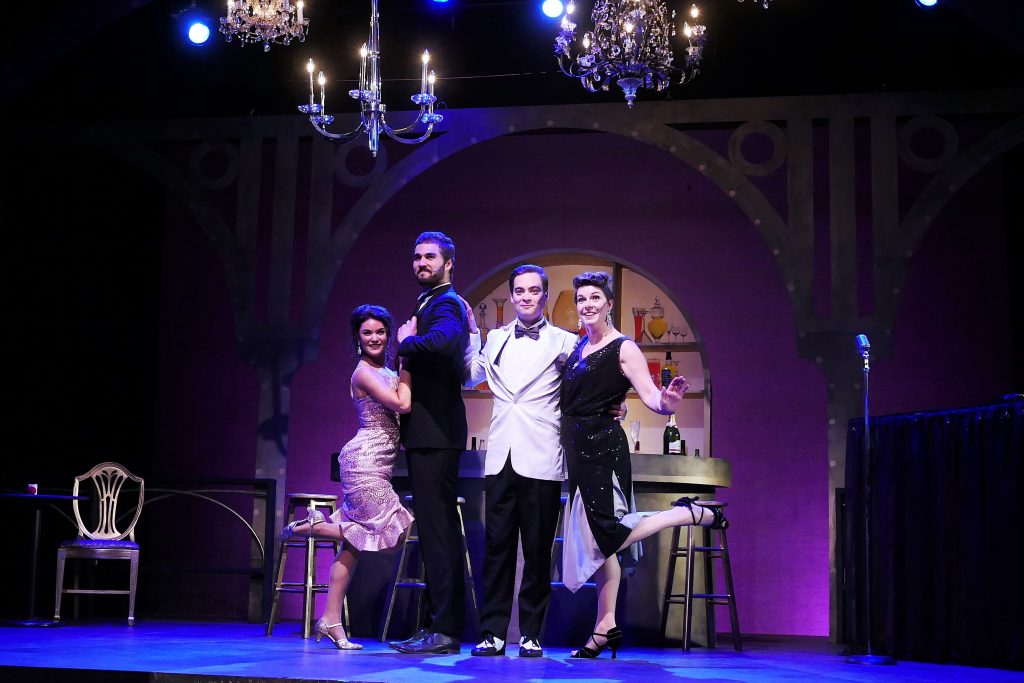 Jennifer Gillis, Jacob Woike, Kholby Wardell and Sara-Jeanne Hosie in Red Hot Cole. 2016