Six Magicians by Andrew Brimstone. Victoria Fringe 2017. An interview.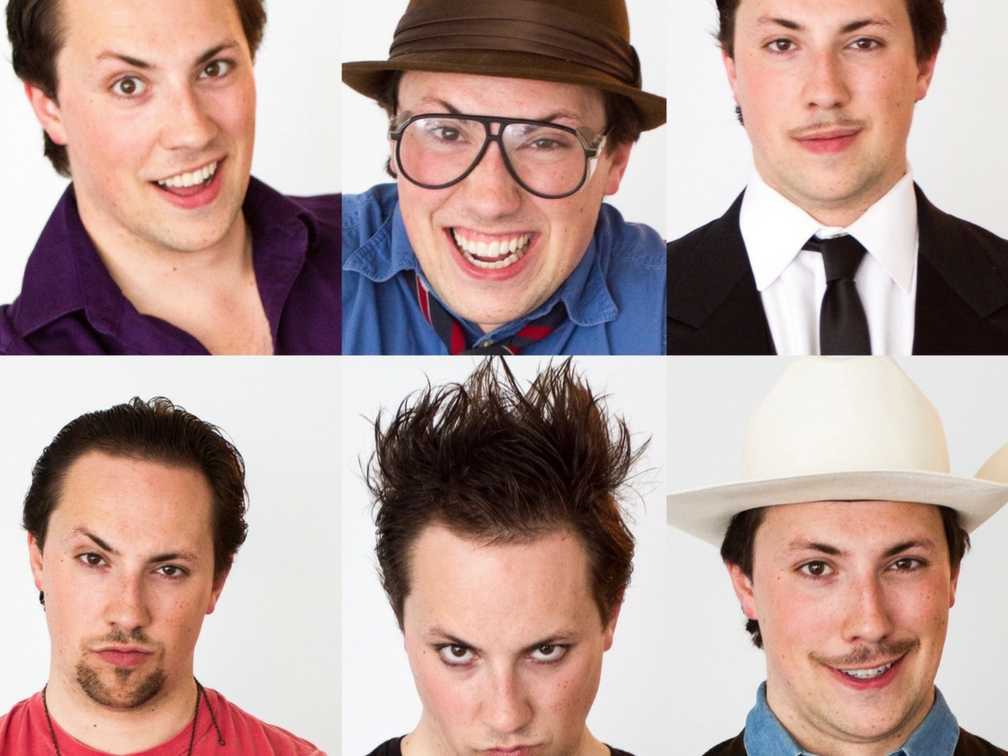 Andrew Brimmell, aka Andrew Brimstone, is a regular improviser with Paper Street Theatre Company (which is where I have mainly seen him perform over the last few years).  He's also a magician—which led to the creation of his new solo show.
NB: the first four shows of Six Magicians run the first four days of the Fringe; the last two—the last two days. Mind the gap!
How long have you been producing work on the Fringe circuit?  As an artist/company?
This will be my first Fringe show as producer, though I have been part of an ensemble improv show in the Victoria Fringe twice before; once with Lightning Theatre's Mask Over Matter and once with Paper Street Theatre's An Improvised Quentin Tarantino 2: The Playful Eight.
Is this your first visit to Victoria? (hah!)
"Hah!" indeed! I've lived in Victoria all my life. I really love this place, and I think our Fringe Festival is something very special.
Have you been (or will you be) taking the show to other Fringes?
My plan is to sign up for other Fringe Festivals in Canada next year!
Is your show a new work, or has it been performed elsewhere?
This is a brand new work, and opening night at the Victoria Fringe Festival will be my first performance!
Significant awards or accolades? (not just on the Fringe circuit)
Sadly, no
Can you speak to the creation process of this work?
I got the idea for the show about a year ago. I wrote a short treatment for it, and then tucked it away and didn't touch it for a while. Then I got into Fringe, and started thinking about what show I wanted to do. I originally planned to do an improv show, then a scripted show with Missie Peters, but I finally settled on the magic show that I'd written the treatment for. It was originally titled Seven Magicians Doing Card Tricks: A One Man Show. It was purely a variety show at that point, and featured seven different magicians, all played by me, doing card tricks.
It quickly became clear, however, that there just wasn't enough variety in the tricks, and there also wasn't much tying them together. Dave Morris gave me the idea to insert an autobiographical story between each performer, and I went with it. I tailored the magicians to each represent a point in my magic career, and then went about figuring out a wide variety of tricks for them all to do. There are still two card tricks, because card magic is my favourite, but the rest of the illusions are all very different, and I think fit each performer nicely.
Who will your show appeal to?
This show would definitely appeal to fans of magic, who may be looking for something different than what they've seen before. I also think anyone who's ever done magic in their life would get a real kick out of hearing my story, and perhaps seeing a version of themselves on stage. And, because this show is so distinct from other magic shows, I hope it would appeal to non-magic fans as well! It's mostly kid friendly but there is some swearing and adult themes.
What would you say to entice a potential audience member to come?
I'd explain that you don't get one magician, you don't get two magicians, you get Six Magicians! That's less than a toonie a magician! I'd also tell them that each magician represents a different point in my magic career, highs and lows, and that the show is ultimately about following your dreams and doing what you love just because you love it. But you also get Six Magicians, which should be pretty fun.
What do you hope to inspire in your audience?
I hope my show will inspire audiences to remember the things they loved doing when they were young, and maybe don't do as much anymore. My greatest hope is that someone will see this show, go home, and fish that hobby they'd forgotten about out of the basement, and spend the rest of the night tinkering with it.
Is there anything I've missed asking you, or that you would like to comment on?
I think that's everything – thanks again!
Six Magicians by Andrew Brimstone
Venue 6: Fairfield Hall 1303 Fairfield Road
Tickets: $11 via Ticket Rocket or at the door
Duration: 50 minutes
Genre: Comedy Magic Show
Rating: PG 14+ coarse language
Thursday August 24 9:15 pm
Friday August 25 7:30pm
Saturday August 25 8:15pm
Sunday August 27 4pm
Saturday September 2 10pm
Sunday September 3 5:45pm
Six wildly different styles of magic collide in a brand new comedy from illusionist and improviser Andrew Brimstone. Andrew plays a sextet of sorcerers to chronicle his two-decade long obsession with the dark arts.

"I've been performing magic since I was 11," explains the show's creator, Andrew Brimstone. "It's been an on-again, off-again relationship, but it's been a huge part of my life. Robert Houdin famously said: 'A conjuror is an actor playing the part of a magician.' In creating this show, I wanted to explore this idea and represent various points of an actor's career as an illusionist.

Each magician in this show represents a period in my life: seeing my first magic show, performing magic for kids' birthday parties, getting way too into card tricks, experimenting with mentalism… Magic can be considered a lie, but in this show I use it to reveal truths about me, and, hopefully, about performing itself."

Praise for Andrew's previous show, A Very Commedia Christmas: "Stellar" – Showbill.ca, "Fairly begs to be seen more than once" – Janis La Couvée