As the warm July day reaches a soft close and the sun heads slowly west, imbuing the air with golden light, we're gathered in the reception area of The English Inn, a period 1906 McClure mansion, prior to embarking on The Path, the newest site-specific interactive theatre experience from emerging Victoria company, Impulse Theatre.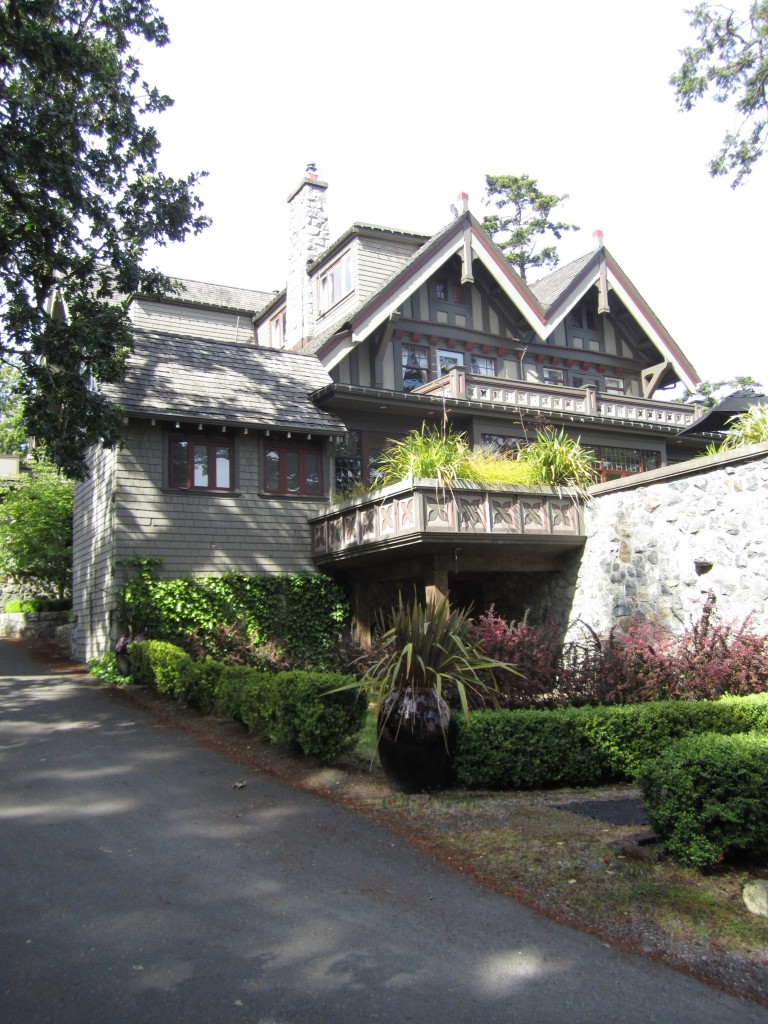 With drinks in hand, we follow our guide down the back stairs and into the magnificent gardens.  She briefly explains the back story, and we begin the journey.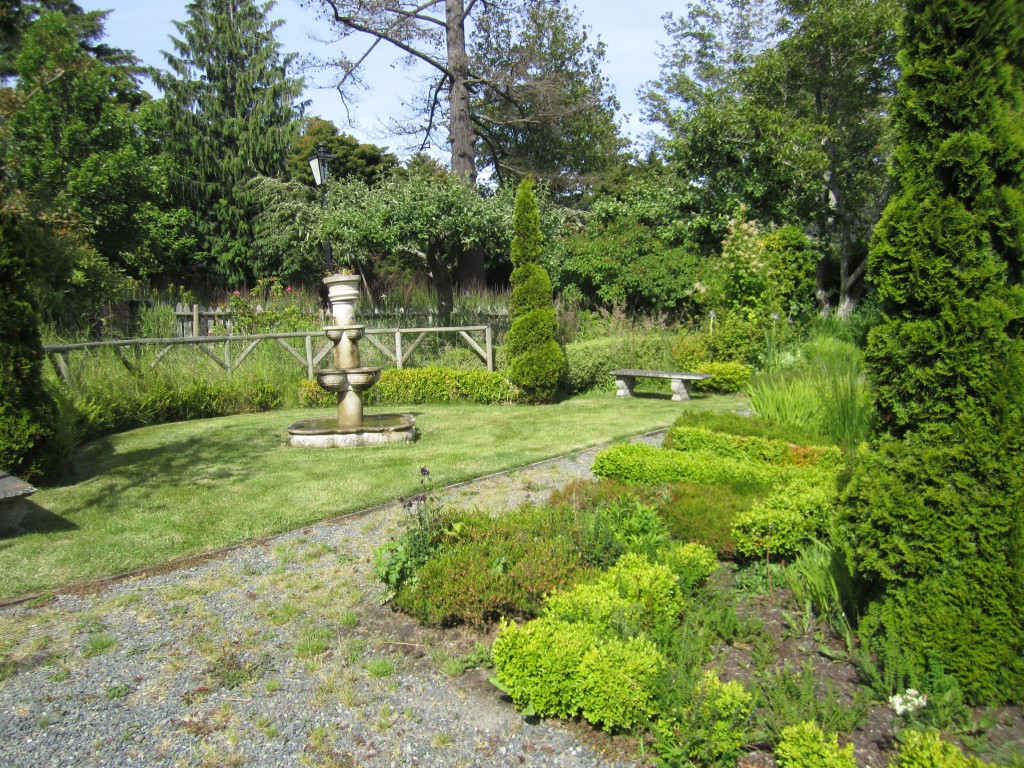 The Path is a classic tale of good versus evil, complete with a voyage into the underworld, a lost bride, the Prince, an evil destructress (Lamia) and an Oracle. Actors become warriors, denizens, and a chorus. With minimal dialogue the story line remains open to interpretation. The audience is caught up in the painterly fashion of the action – scene after scene created as we stroll from one garden room to the other. With actors draped, toga-like, in white except for the occasional burst of colour in makeup or scarf, the effect is beautiful.Lamia, appropriately, wears black.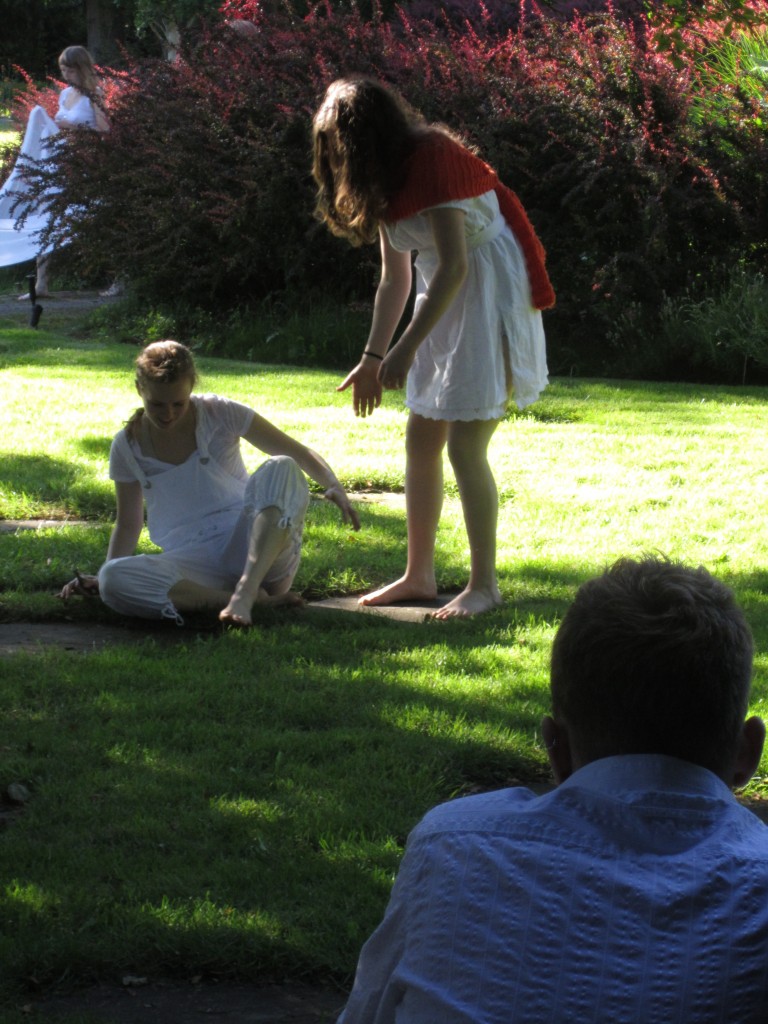 Original music, composed by two of the cast members, is sung and chanted, at times with guitars as accompaniment. Largely dance-inspired, The Path allows the audience to reach their own interpretation. The young children present remained attentive throughout the piece. I would have loved to hear the discussion with their parents on the way home.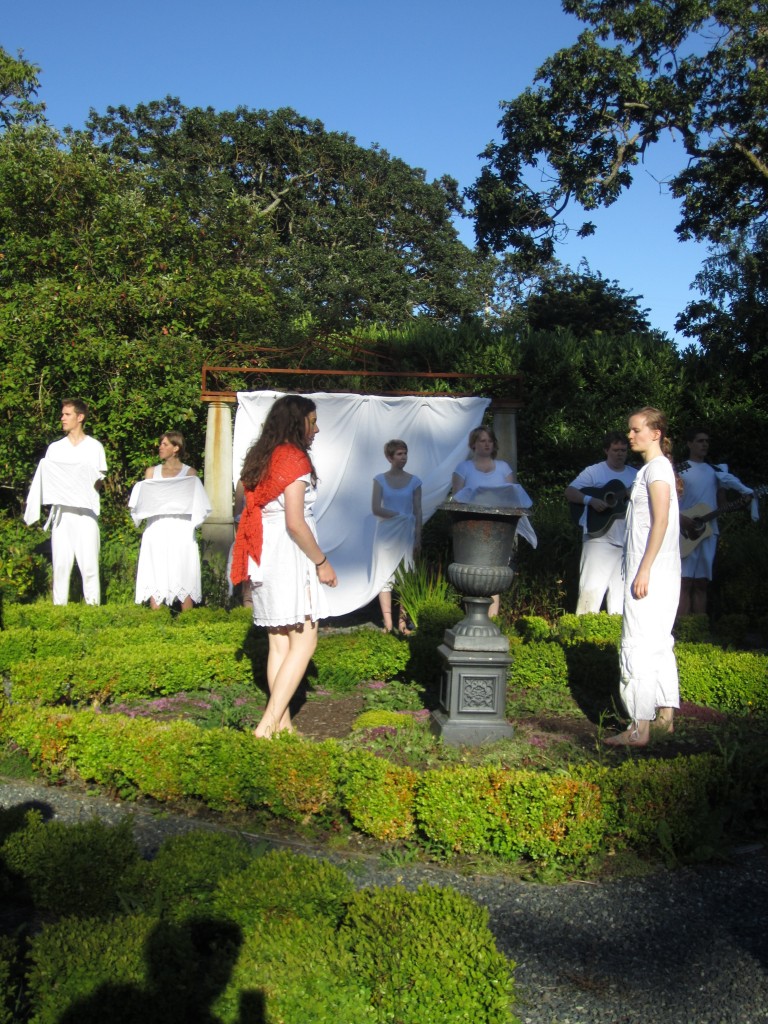 Watching them watch reminded me of a simpler time, one in which the story was everything – and the story was meant to be told, re-told and reworked, according to the place where it was enacted, and the participants available for the telling.  It's good to return to this space in time, and surrender to the magic that is The Path.  Travel back in time to a remarkable urban inn, and let yourself be carried away.
Remember to dress warmly and wear appropriate shoes – the nights can get chilly quickly in the garden, and you will be walking from place to place.
WHEN:
Wednesdays and Thursdays in July.
July 4th, 5th, 11th, 12th, 18th, 19th, 25th, and 26th
Doors at 5:30pm.
Show at 6pm.
TICKETS (at the door):
$12 Youth (18 and under), Seniors, and Students.
$15 Adults
WHERE:
429 Lampson Street (the English Inn) in Esquimalt
Alcohol can be purchased before the show and at intermission.
WHOM:
Created, conceived and designed by the Ensemble
Directed by Andrew Barrett
Cast
Andrew Barrett
Kaeden Derksen
Randi Edmundson
Danielle Florence
Julie Forrest
Jocelyne Lamarche
Aulden MacQueen-Denz
Francis Melling
Holly Oaken
Julia Pretorius
Staci Sten
Phillip VandeRuyt
Look for Impulse Theatre's next piece The Damned Girl at the Victoria Fringe Festival (August 23 – September 2nd).
Disclaimer: I was offered a free ticket to attend The Path. I was not required to write a review. As always, I retain full editorial control over all content on my blog.