ThySelf by Broken Rhythms March 16/17 in Victoria BC. Media release.
ThySelf –The newest piece from Victoria's innovative indie dance company Broken Rhythms explores anxiety, self-sabotage and identity through dance.  ThySelf premieres March 16+17 at the Metro Theatre.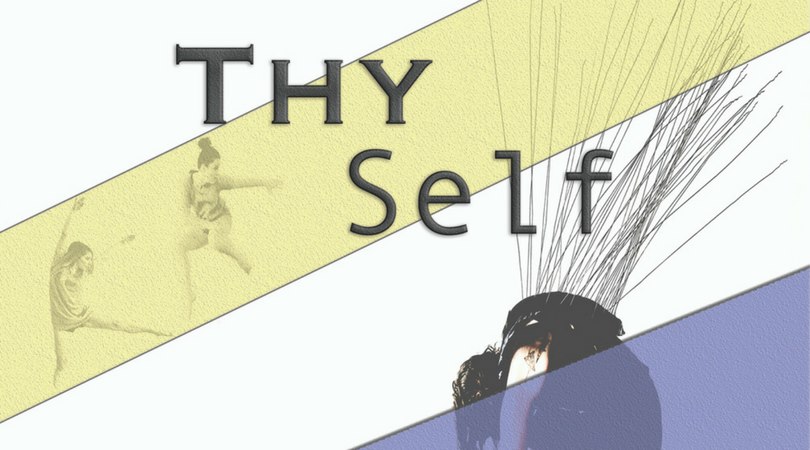 ThySelf explores who we are in public, in private and who we strive to be through movement, breath, and rhythm. Dancers explore the fractured self that comes together to create coherent identities that transform and dissolve moment to moment.
Charles Fernyhough writes… "We are all fragmented, …there is no unitary self. We are all in pieces, struggling to create the illusion of a coherent 'me' from moment to moment."
Originally conceived as a work to combat personal feelings of anxiety, the research and creation evolved to dive deep into a fragmented reality that focuses on conflicting internal monologues that make up personalities. Rather than thinking that thoughts and identity are stagnant ThySelf views them as ever evolving layers that crack and separate to create individual moments that make up our day to day reality.
This show is for anyone who has felt lonely in a crowded room or at piece in a moment of solitude.
About the Company
After a tour to Toronto and Halifax in 2017, Broken Rhythms has returned home to Victoria to create new works and focus on the dance community that have supported us in previous developments.  Broken Rhythms works with many local companies and schools to create original works, accessible art and a vibrant community.
Broken Rhythms is a Victoria-based, registered not-for-profit dance company founded in 2011 under the artistic direction of Dyana Sonik-Henderson. The company was created to showcase the unique style of rhythmical contemporary, to provide local artists with performance and training opportunities, and to support and develop the Canadian arts community. Broken Rhythms has created and produced numerous original works such as SPARK, GRIM, SEVEN and UNIVERSAL HORRORS that have toured all over Canada. They have been awarded five Pick of the Fringe awards, been shortlisted for Monday Magazine Best Dance Company, named as one of Toronto Star's "can't miss shows at the Toronto fringe" and received the LOLA International project award. ThySelf is proudly supported by the CRD Arts Development Service, Raino Dance and Dance Victoria.
"Its momentum, tension and sheer nerve will have you transfixed." – CVV Magazine, Erin Anderson
"so well-choreographed and performed" – Monday magazine Brent Schaus
Media Hits
Broken Rhythms welcomes dramaturge artist Lindsie Nicholas and Lighting designer Emma Dickerson.
Dyana Sonik-Henderson just completed her honors thesis at the University of Victoria on Gender and Movement which heavily influenced this work.
The cast of ThySelf are all female identifying creators. We are happy to be in an environment that support women in the arts, tech and creative roles.
Dyana Sonik-Henderson is the creator and choreographer and is still trying to find herself…
 ThySelf by Broken Rythms
Performances: March 16 7:30 March 17 2:00 & 7:30 at the Metro Theatre 1411 Quadra Street
Tickets and additional information $25 (*service fees may apply) $30 at the door
Purchase online www.ticketrocket.co  or in-person at #101 – 804 Broughton St.