The Understudy at Uno Fest 2016. A review.
Adult-as-child is a very particular niche on the Fringe and solo circuit. Meet Dylan (Gillian Clark) –so recently turned nine  that he often forgets he's not eight—a preternaturally precocious theatre artist, filled with deep musings about the nature of creative genius.
To the un-initiated he's Sheep #11 and understudy to Wise Man #1 in the school Christmas pageant, but in reality Dylan is a student of the Bard, Euripides and Tennessee Williams, a lover of early 2000s pop music with a predilection for Shakira, who yearns to be a modern castrato.
Earnest and honest, he addresses the audience with pointed quips then moves suddenly into character as Blanche Dubois in her famous "he was just a boy" monologue from A Streetcar Named Desire.  Struggling to be noticed by his overwhelmed actress single mother, Dylan recounts the endless teasing of classmates who remain unappreciative of his brilliance.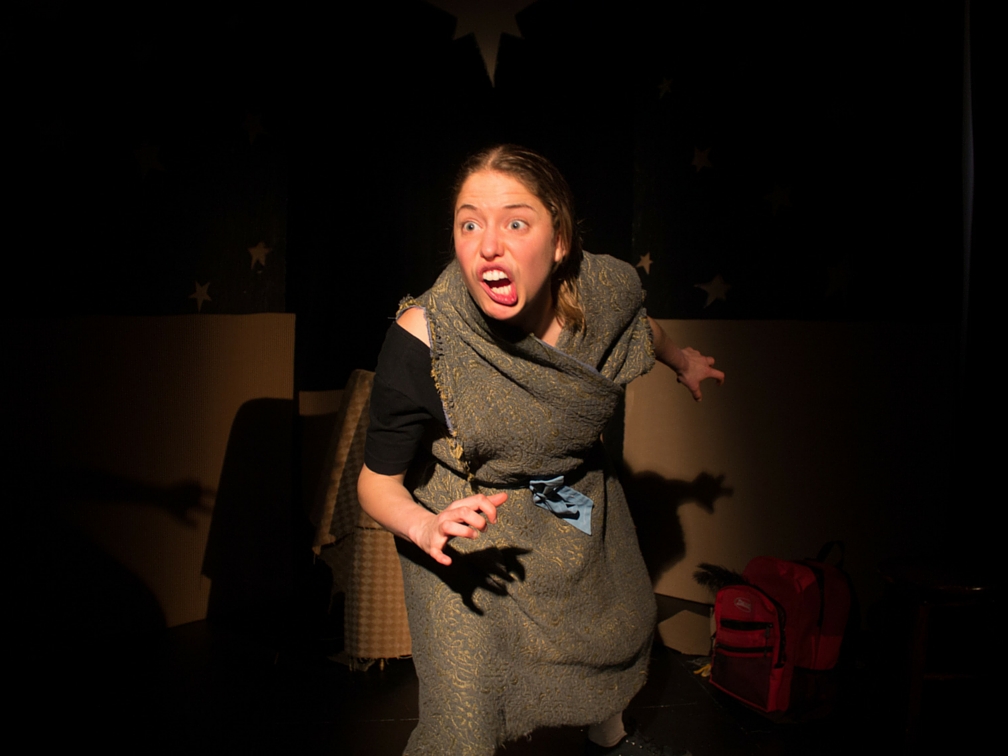 Cornwall, through the eyes of her young protagonist, addresses complicated questions of the gender binary—the result is illuminating and incredibly sad, as Dylan strives to navigate the only world he knows well, in an attempt to bond with his often-absent mom.
Moments of sheer brilliance surface—a recherché rendition of Shakespeare's Sonnet XVIII performed to the pulse of techno-pop; a re-imagining of the myth of Medea; dancing slowly to Beautiful.
By self-admission Dylan longs to make a statement, to be needed, to commit to his art—no matter the difficulty.  Words of wisdom from a child to pierce the most hardened heart.  What would pass for pretentious claptrap from an adult, becomes instead, a plea for the necessity of art, and the need for tolerance and acceptance of differences.
Cornwall has excellent timing—breaking away to action scenes–; the nature of the shifts highlighting the humour.  From time to time, when removing the Wise Man costume and appearing as boy-child in a woman's body, she confronts us, not only with notions of gender, but equally of age, and the reality of an ever-present and evolving consciousness–how easy it is to dismiss the real pre-occupations of children.
Wise beyond his years, Dylan is a memorable character.
Understudy by Gillian Clark, Keep (Good) Theatre
Directed by Richie Wilcox
Dramaturgy by Linda Vingoe-Cram
Wednesday May 25, 6:00pm, Thursday May 27, 8:30pm, Friday May 28, 6:30pmIntrepid Threate Club, #2-1609 Blanshard Street (at Fisgard)
Tickets $18
Unless otherwise noted, tickets available at Ticket Rocket, 1609 Blanshard Street (at Fisgard) or by phone 250.590.6291, Monday to Friday 10am to 5pm
Disclaimer: I was offered a complimentary ticket to attend Understudy.