UNO Fest 2018. Interview with curator Heather Lindsay of Intrepid Theatre.
 UNO Fest  is Canada's longest running solo theatre festival, now in its twenty first year. Produced by Intrepid Theatre it has been curated since 2017 by Executive Director Heather Lindsay after the retirement of long-time artistic director Janet Munsil.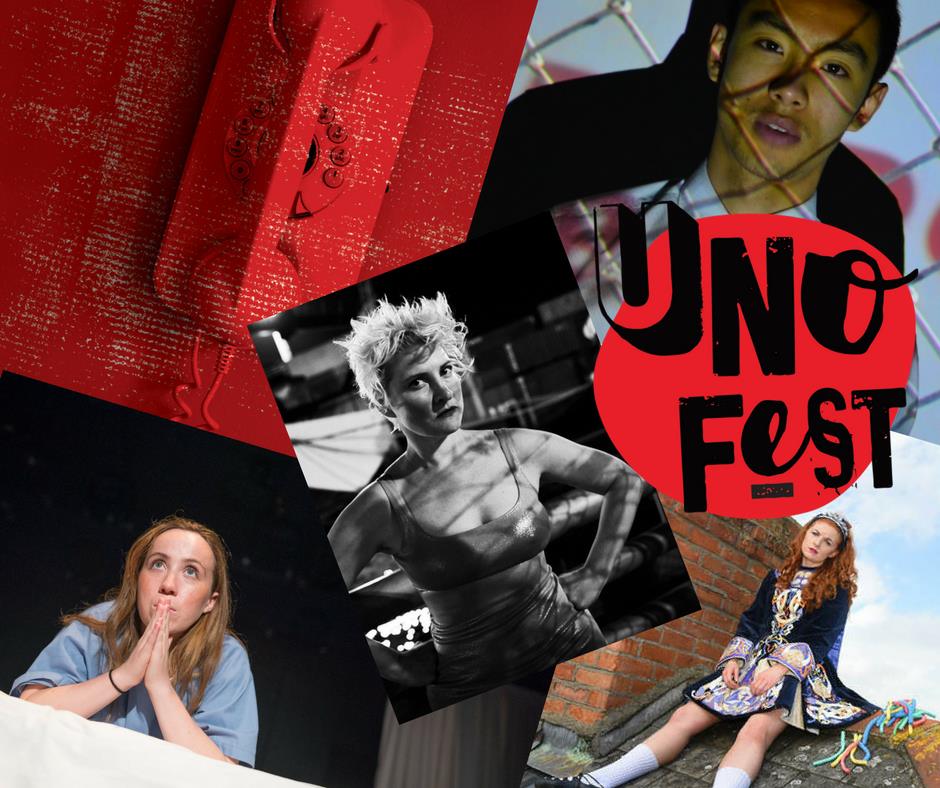 "This year we've made a conscious choice to put the spotlight on indigenous women's voices by opening up the position of Guest Indigenous Curator (Yolanda Bonnell) and presenting several shows—two by indigenous artists (bug by Bonnell and White Man's Indian by Darla Contois) and one (The Chemical Valley Project)  that recounts the story of two indigenous activists—young sisters from the Aamjiwnaang First Nation who have dedicated themselves to fighting environmental racism and to protecting their community's land, air and water."
For Lindsay, UNO Fest is about the "now" and about the brave, bold, contemporary voices that are currently producing theatre in Canada and around the world—for the first time, UNO features a show from Ireland (The Humours of Bandon) where she was recently the guest of the Dublin Fringe Festival.
"There's more diversity in artistic vision today and there should be more diversity in curation too" she says.  "I'd been thinking about guest curators since the beginning of the OUTstages Festival (founded in 2015 and running June 19-24th this year). From past experience, I know how hard it can be to be heard at the curatorial table."
Bonnell wanted to do more than curate one show—as a result a complete program has been developed in collaboration with the Victoria Native Friendship Centre.  The festival also hired an Indigenous Engagement and Outreach Assistant as part of the team to support community outreach and engagement, work closely with visiting Indigenous artists, serve as a connector to the local Indigenous community and support Indigenous Youth Storytelling Workshops.
The festival also features two Theatre for Young Audiences shows, presented in partnership with Kaleidoscope Theatre for Young People; immersive site-specific shows where the audience becomes the performer and Monobrow Solo Slam XIV and Festival Party on the opening Friday.  For a full UNO Fest line-up see: http://intrepidtheatre.com/festivals/uno-fest/
From the underground to the mainstream, Intrepid Theatre's UNO Fest of solo performance returns May 9 – 19 for year #21. This 11-day festival is chock-full of fearless artists, daring stories, solo audience experiences, slam parties, and hands down heroic performances.

Fact: the opening night performance of every show at the festival is Pay-What-You-Can for tickets at the door, and we hold 25% of the capacity for PWYC tickets.

Single tickets and festival passes are now on sale in person at Ticket Rocket at #101 – 804 Broughton Street, Monday to Friday 10am – 5pm.