When it comes to the Victoria Fringe, I'm a mere baby fringer. It wasn't until the 20th anniversary in 2006 that I really got involved in this two week long festival of alternative live performance.  I love the buzz, and hanging out with fellow volunteers, performers and like-minded "fringe addicts".  I see between 30 and 40 shows at the Victoria Fringe, and another 50 – 60 shows during the year.  Here are my "local" picks based on performances I've seen in the past, or shows that have attracted my interest.  I've listed them as they appear in the printed Fringe guide, according to venue.
Above all, I would encourage you to take risks – it's what Fringe is all about. My preferences might not be yours.  With comedy, improv, dance, movement, solo, clown, drama and more, the 27th annual Victoria Fringe Festival truly has something for everyone.
Venue 1, the Victoria Event Centre, 1415 Broad Street
An Improvised Quentin Tarantino, Paper Street Theatre Co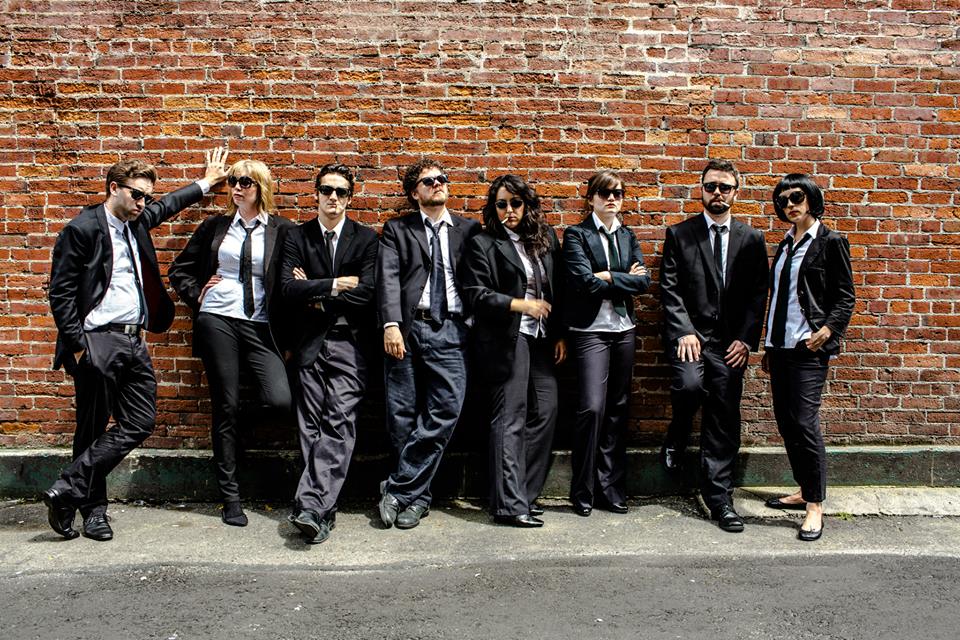 I've been to every Paper Street show since the inception of the company. Led by master improviser Dave Morris, and comprised of some of the best improvisers in the city, they have long convinced audiences that the show is scripted; such is the calibre of their work.  But it's not!! Riffing off Tarantino's amazing tropes, this will be incredibly popular – for fans of improv, and fans of the cineaste.  Be sure to get tickets early!
Mind Map, Wes Lord, Fisgard Labs
A thinking person's comedian. Razor-sharp wit and dry, dry, dry one-liners.  I've only seen Wes perform a few sets, and can't wait to see what he's going to get up to with 55 minutes of time.
Venue 2, The Downtown Activity Centre,755 Pandora Street
Ionesco's "The Lesson", by Dandelion Theatre
I saw this production earlier in the year, and reviewed it here.  Ionesco's "The Lesson" is a classic of contemporary absurdist theatre, a piece that everyone should add to their theatre-going repertoire.
The Adversary (Andrew Bailey)
2010 VancouverFringe Critics' Choice Award for Limbo
Co-Winner Best of Fringe Show of 2008 by the Vancouver Courier for Putz
Best Solo Show, Victoria Fringe 2005 for Scrupulosity
Andrew Bailey is an award-winning comedian who has toured the Fringe circuit with his shows "Limbo" and "Putz".  He's a member of the local troupe, Atomic Vaudeville. Adversary had a sold-out run at UnoFest in 2012 (which is where I saw it).
Imagine Woody Allen stuck in The Wire. Award-winning comedian Andrew Bailey draws on a decade's experience as an inner-city church caretaker to explore how justice is brought to those who don't call the police.

The Adversary is the latest show from the acclaimed monologist of Scrupulosity, Limbo, and Putz
I admire Andrew Bailey's honesty and his ability to unravel the complexity of human character with humour, wit and great intelligence. He travels to places most of us would rather never explore, and does so with great openness and heart.
Venue 3, Metro Studio, 1411 Quadra Street
Grim, Broken Rhythms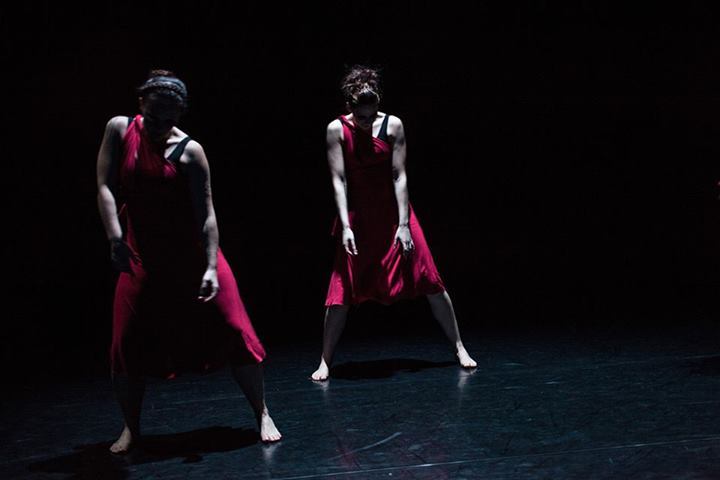 Inspired by Grimm's Fairy Tales, Broken Rhythms dance troupe will hold you captivated.  I love the Fringe when it takes me outside the box of my regular viewing patterns.  I saw their production, SPARK! (Pick of the Fringe 2012 Victoria) last year and really appreciated the beautiful choreography.
Something Like A War, Ocean Bloom Productions
Corin Wrigley is the youngest performer/creator at this year's Fringe (he's just 17). I've seen him over the last few years in The Government Inspector and Metamorphoses (Kate Rubin Studio) and Henry IV, Part One (Keep it Simple Productions) and have been very impressed with the maturity of his on-stage presence.
In Something Like A War, Wrigley examines the life of baseball legend Ty Cobb, who treated ball and life "like he were going into battle every day".
Venue 4, VCM Wood Hall, 907 Pandora Avenue
The Show Must Go On, Random Samples Collective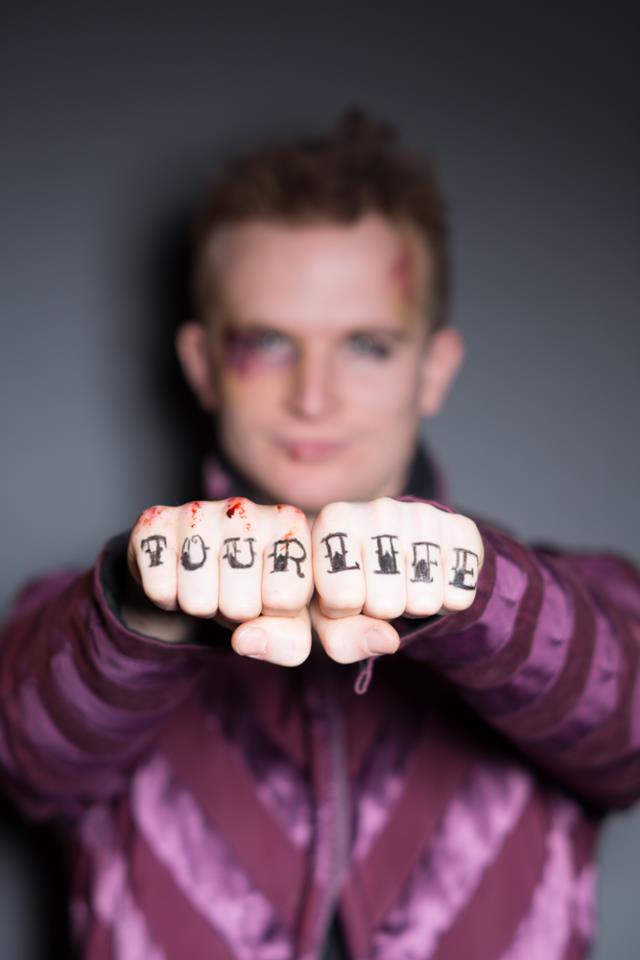 Jeff Leard has won the lottery – twice! The CAFF lottery allows a performer to take their show to a minimum of minimum of five fringe festivals on the Canadian Association of Fringe Festivals circuit (it actually includes a few American cities too).
Jeff toured Gametes and Gonads last year, and returns this year with The Show Must Go On, based on the misadventures of touring children's theatre performers spanning 30 years. A show ABOUT children's theatre, but definitely NOT suited to children. Jeff is a likeable and kinetic actor, quick with quip, and action.
The Show Must Go On received a Capital Critics Circle Honorable Mention at the Ottawa Fringe.
Venue 5, Langham Court Theatre, 805 Langham Court
You Had Me at Improv (written and created by Amy Culliford and Blair Moro)

Amy and Blair are students in the UVic Department of Theatre; I've had the opportunity to see them in a number of productions this year (Good Person of Setzuan, Reasons to Be Pretty) as well as at Theatre SKAM's Bike Ride and last year's Henry IV (Part One).  Their teaser at this year's preview had me making notes.  If you enjoy improv, this is a show to check out.
Keeper, Zopyra Theatre
Emma Zablonsky is a recent transplant from Ottawa. I've seen her short ten minute plays at the Belfry Theatre SPARK Festival. She is an engaging performer with a warm and quirky stage presence.
Fellow Fringe fan, Brian M Carroll saw her show in Ottawa and says
"Perogies! I predict that the buzz on the street will call Keeper, the perogy show. This quirky little show has lots of audience participation for people who are afraid to go to see Red Bastard. This Apartment 613 review pretty much captures the gentle eccentricity. Gentlemen, sit in the front row and you just might get a …"
Venue 7, St Ann's Academy, 835 Humboldt Avenue)
The Friar versus the Summoner: Two Canterbury Tales
Since moving here from Toronto shortly after graduation, Julian Cervello has been busy – he's not only mounted three shows at the Victoria Fringe, but has been a regular performer with Theatre Inconnu and the Greater Victoria Shakespeare Festival.  His big claim to fame is his performance in Middle English (Canterbury Cocktails, the Wyf of Bath and now, The Friar versus the Summoner).
I've studied Chaucer in school but that was a LONG time ago. Cervello, by his very physical and amusing interpretation and re-telling of the text, whisked me away.  I stopped trying to understand and let the beautiful language, and his enthusiasm, wash over me.  You'll be surprised too at your ability to understand.
Pick of the Fringe, Victoria Fringe Festival, 2011 for Canterbury Cocktails.
Site A (Discovery Coffee)
The Clan Resilience: It's all in our nature, Impulse Theatre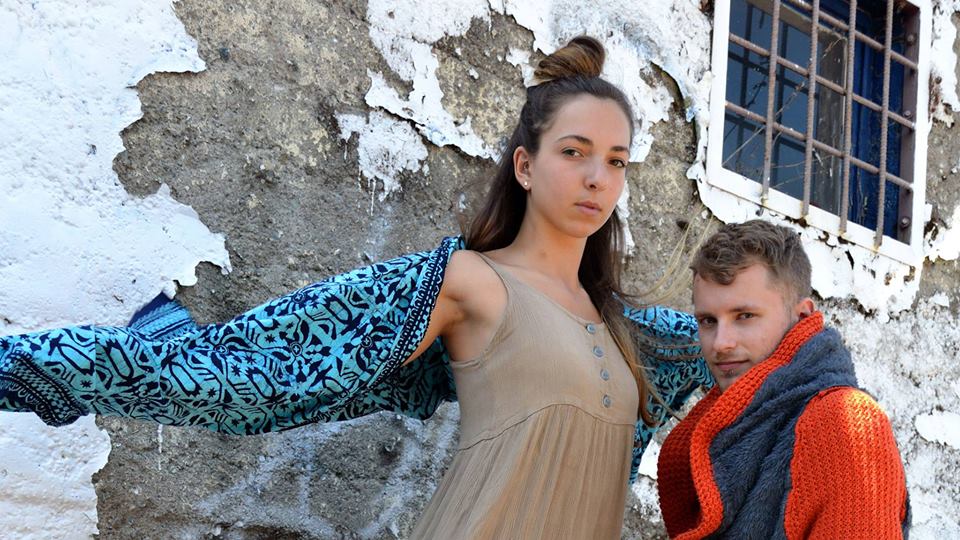 I first saw Andrew Barrett perform at Light on our Feet, Holly Vivian's dance fundraiser for Intrepid Theatre's Metro Studio.  His particular combination of dance, movement and physical theatre intrigued me. Since then I've had the opportunity to see Impulse Theatre present The Path, and Damned Girl (at last year's Fringe).
The Clan Resilience (in a shorter version) was part of this year's Theatre SKAM Bike Ride.
Blending dance, mask, music and theatre Impulse Theatre will whisk you away on an imaginative journey.
If you feel your theatre-viewing has been in a bit of a rut, this is a show to see.