I've long been an advocate of reusing and repurposing clothing. As a young mother, my budget did not always allow me to purchase off-the-rack at full price so I spent my "me" time scouring the shelves at local thrift, second-hand and consignment stores. One of my favourite destinations is the WIN store on Cook Street.  I like to give back to my community by supporting this locally owned cooperative that assists so many "women in need".
About Victoria Women In Need

With the mission of supporting women along their journey between crisis and wellness, Women In Need (WIN) has been a part of its Victoria, BC community since 1991. Today, WIN encompasses three downtown stores (each known for providing high-quality and affordable merchandise) and works to support women through such actions as supplying clothing, children's items, household goods and furniture, as well as assisting in self development and educational pursuits through training and bursary programs and providing direct employment and volunteer opportunities. For more information about WIN, visit www.womeninneed.ca.
The fourth annual Fashion for Passion gala fundraiser for WIN takes place on Friday May 4th at the Delta Ocean Pointe Resort, and WIN is looking for two models from the community to "strut their stuff" on the catwalk.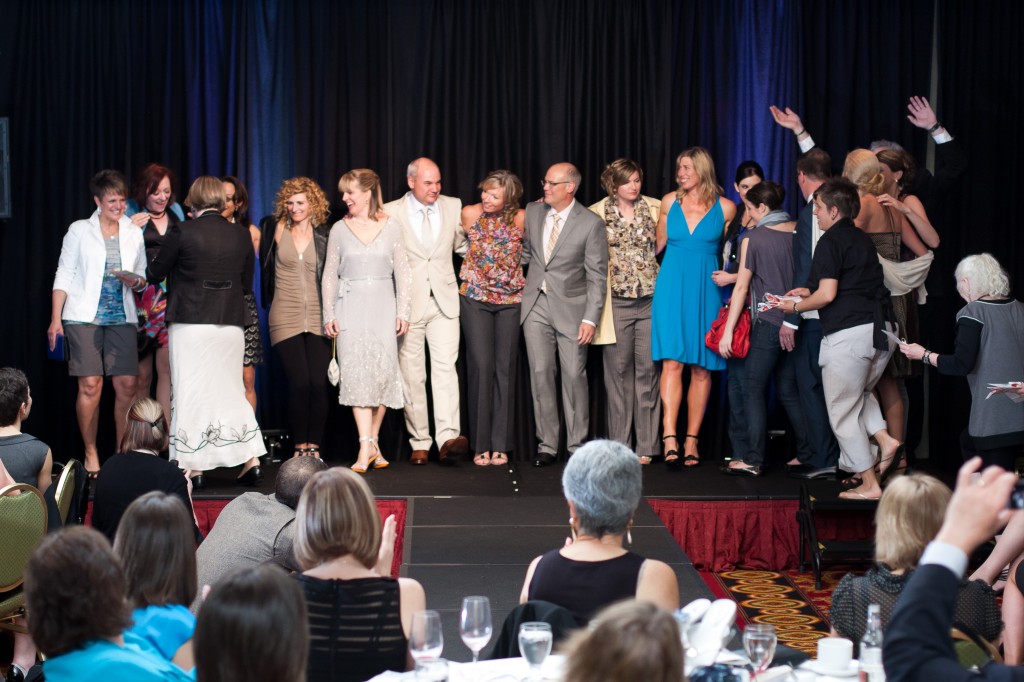 Photo provided by WIN.
Do you know a someone who is dedicated to improving women's lives in the Capital Regional District?  You have until April 25th to nominate them by emailing Tami at WIN.
"For prospective models, it doesn't matter whether you're male or female, tall or short, novice or experienced – we only ask that you have been passionate about supporting women in Victoria," said Clare Yazganoglu, executive director of WIN. "The $10,000 raised from last year's event helped 20 local women. For some, this went towards purchasing food certificates and bus passes, for others it went towards needed items for their home based business, and for others it funded post-secondary educational pursuits – absolutely none of this could be done without the amazing backing of our local community."
The WIN fundraiser will also include, in addition to the fashion show, a dinner, silent and live auctions, and musical entertainment. Last year's runway participants included Mayor Dean Fortin and Olympian Silken Laumann.
The female models will be outfitted with fashions sourced from WIN's three Victoria-based second-hand stores; males participants will sport fashions from Outlooks for Men.
Fashion with Passion (WIN Cooperative)
Friday May 4th 6pm at the Delta Ocean Pointe Resort
Tickets: $80 plus HST
Online at www.womeninneed.ca 
Call 250- 595-8381
In person at the WIN stores – 1803 Cook Street, 785 Pandora Avenue or 160-174 Wilson Street