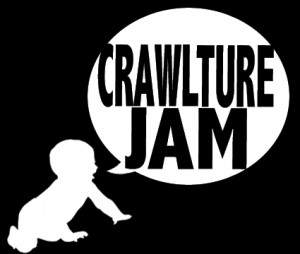 On Wednesday July 6th at 5pm if you happen to cross the intersection of Mackenzie Avenue and the Transcanada Highway, and notice a group of people crawling across the intersections, you will have witnessed one of the region's "culture jams".
The organizers are five students from Royal Roads Professional Communication program, and the event is part of their final project. From start to finish it will have taken four weeks, and will include a documentary video  on how to stage a culture jam.
What is a culture jam?  According to Erin Richards, one of the organizers:
Culture jamming is a form of social activism that uses irony and satire to alter the meaning of cultural symbols and phenomena. It is a reaction to social conformity that inspires people to question the world around them.
Why pick the Colwood Crawl?
"The Colwood Crawl is a symbol of the jams within ourselves that restrict us from being consciously aware of our environment. Commuters encounter this crawl each day, and through our "Crawlture Jam", we hope to inspire and empower them to recognize the importance of re-framing their perspectives on their social reality. We are not proposing a solution, we are proposing awareness. We all have individual choice and a voice to unblock our jams", said Richards.

We want to show people how empowered they can be to make change in their own communities.

The organizers hope that others will join them in the Crawlture Jam. If you are interested in participating, please meet outside St. Joseph's Church Hall on Burnside and Mackenzie at 5pm.

An excellent resource to learn more about culture jamming can be found on the University of Washington's Centre for Communication and Civic Engagement website:

Crawlture Jam Gang, photo by Dan Anthon, used with permission