The Gift by John Aitken. Victoria Fringe 2017. An interview.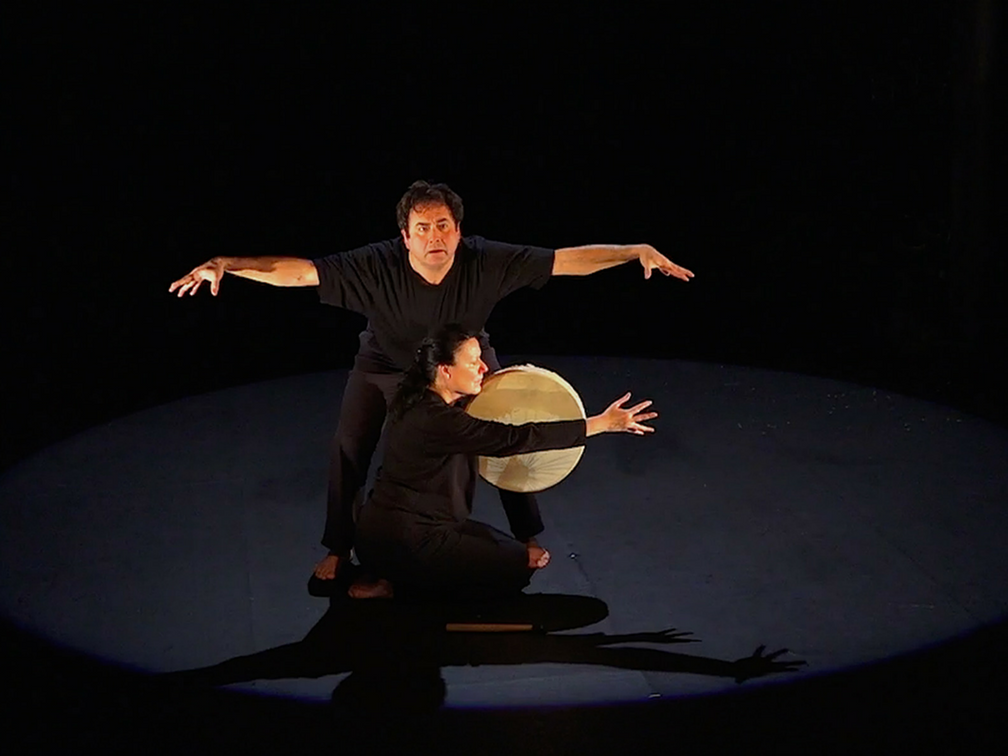 "My name is John Aitken; I did not speak until I was eighteen". Learn more about his story, the inspiration for The Gift. John Aitken is part of the 2017 Indigenous Artist Program which mentors a participating artist who is producing a show as part of the Victoria Fringe Festival.
To note: The final performance of The Gift is Tuesday August 29th. 

How long have you been producing work on the Fringe circuit?  As an artist/company?
This is my first Fringe Festival. I've performed on many of the Southern Gulf Islands, Presentation House Theatre in North Vancouver, Intrepid Theatre in Victoria BC and two performances at William Head Prison in Victoria.
Have you been (or will you be) taking the show to other Fringes?
After the Victoria Fringe Festival, The Gift will be performed on Salt Spring Island at ArtSpring Theatre on September 28th for one performance, presented by Graffiti Theatre of Salt Spring Island.
My hope is to have The Gift booked by theatres to present as part of their season. I currently have no plans to take to other Fringes but would love to perform where the Fringe Festival began: Edinburgh.
Is your show a new work, or has it been performed elsewhere?
Significant awards or accolades? (not just on the Fringe circuit)
Can you speak to the creation process of this work?
This piece of theatre started in 2010 after a casual conversation with Gail Noonan on a BC Ferry. It came up in conversation how I did not begin to speak until the age of 18, a couple days after this conversation, Gail called me up and asked if there was a possibility of creating something theatrical with this fact. Gail and I spent 2 years developing this piece to get it to the point of what it is today. Gail and I decided early on in our process that we needed to be responsible as artists to include an opportunity for audience members to debrief after watching this emotionally intense piece of theatre: the birth of including a talking circle
Who will your show appeal to?
This show will appeal to all nationalities, it is a universal piece of art. Because there is no dialogue in the piece, it does not matter what language one speaks. This piece has been performed for a grade seven class, recommended for ages 14+ (PG)
What would you say to entice a potential audience member to come?
To entice someone: this piece is different by default, it has not dialogue. The piece uses movement, dance, vocal sounds, drumming and stomping to tell the story. It is performed in a "dream-like" state (because all scenes are fragmented memories of a young boy (experiencing complex trauma).
What do you hope to inspire in your audience?
I hope people will leave this piece of theatre with the sense of joy.
The Gift by John Aitken and Gail Noonan, performed by Aitken and Shelley MacDonald
Surrounded by Owls Productions
Venue 3: Metro Studio Theatre
Tickets $9 through Ticket Rocket or at the door
Duration: 90 minutes
Genre: Physical Theatre
Rating: PG 14+ Adult themes, violence
Aug 24 Thursday 07:45 pm
Aug 25 Friday 07:45 pm
Aug 26 Saturday 03:45 pm
Aug 27 Sunday 03:15 pm
Aug 29 Tuesday 05:00 pm
"My name is John Aitken; I did not speak until I was eighteen"

Truth and healing in Canada's First Nations are vast and vital topics explored through a highly personal lens in Coast Salish artist, John Aitken's The Gift which is touring to BC this summer/fall with a run at the Victoria Fringe Festival (August 24 – August 29).

"I am the product of childhood trauma and abuse. I survived by being as invisible as I could and not speaking until I was eighteen years old. I struggled throughout my childhood as a "dirty little indian" in a rural white community", says the Mayne Island artist.

John Aitken tells his story of survival, personal resilience and reconciliation as he lived his childhood, nonverbally, through the performance of The Gift utilizing dance/movement, physical acting, vocalization, drumming and singing. Sharing the stage with Aitken is acclaimed actor/director and filmmaker, Shelley MacDonald of North Vancouver.

John Aitken and award winning animation filmmaker, Gail Noonan, developed this performance art piece over three years on Mayne Island. Aitken and MacDonald weave the story using a series of dream-like events drawing on First Nations and European Iconography and archetypes. The story takes the audience through the emotions of love and tenderness to fear, terror and loss, then finally to hope, joy and celebration which culminates in John receiving The Gift of his voice.

Aitken and MacDonald are part of a national movement of First Nations actors, musicians, artists and film-makers utilizing the arts to move through the trauma and history of systemic racism and abuse into healing and creating a pathway towards reconciliation.

An artist, activist, dancer, actor, filmmaker, educator and storyteller, Aitken uses many mediums to advance the opportunity for intercultural dialogue. All performances of The Gift conclude with a talking circle, where audience members are invited to stay and participate in the safe, structured environment to share their observations and discuss the emotions raised during the performance.