In Waking Life by Amped Up Theatre. Victoria Fringe 2017. An interview.
Ottawa-based Amped Up Theatre comes out west to reprise their critically-acclaimed Ottawa Fringe Festival 2016 show In Waking Life.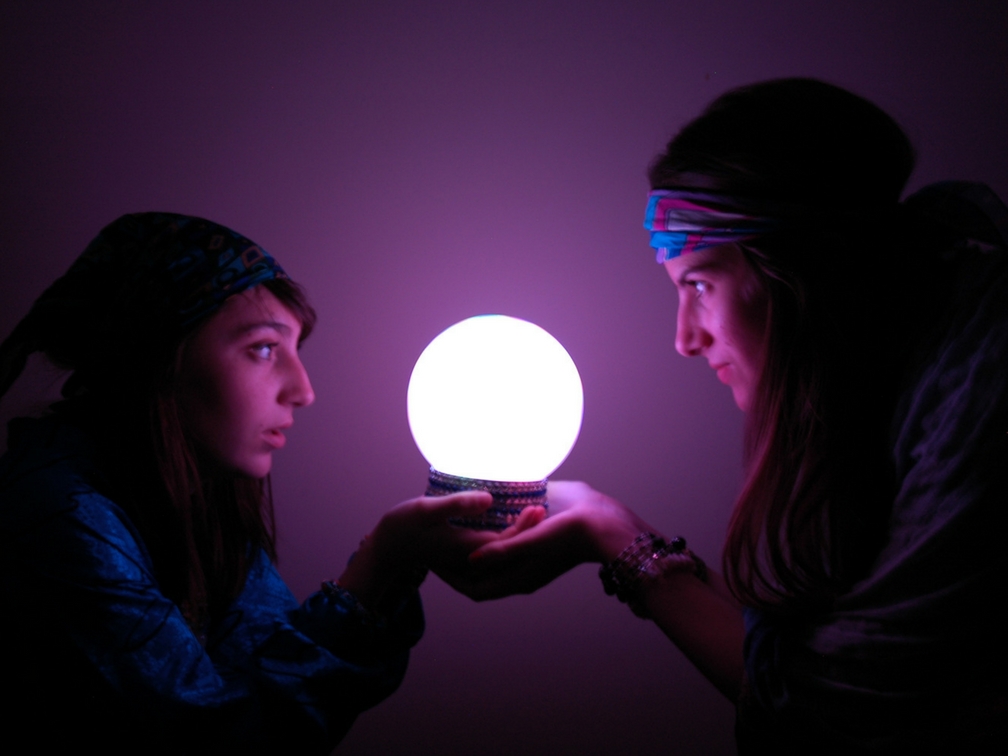 How long have you been producing work on the Fringe circuit? As an artist/company?
Our first Fringe production as a company was just last year, at the 2016 Ottawa Fringe Festival – this is where we premiered In Waking Life. This production took place in a pub basement – our show was built around a large pool table bolted to the floor in the middle of our playing space!
Since, we collaborated with Ottawa companies Two Kind Boys, Second Step, and PUSH to create the immersive production House Show at the 2017 Ottawa Fringe Festival. This performance took place in an apartment unit in downtown Ottawa. This summer, we also brought our new creation For All InTents to the Kingston Storefront Fringe – this production was staged in a large camping tent. Needless to say, we love creating work in non-traditional performance venues.
Is this your first visit to Victoria?
No for Lauren, yes for Monica!
This year, Lauren is a member of CCPA's Company C. However, this is Monica's first visit out West!
Have you been (or will you be) taking the show to other Fringes?
In Waking Life will not be going to any other festivals in 2017, but we absolutely hope to take it elsewhere in the future.
Is your show a new work, or has it been performed elsewhere?
In Waking Life is an original creation by Amped Up Theatre, and as we mentioned, has been previously performed in Ottawa. Victoria is the next city to meet the Synsk Sisters!
Significant awards or accolades? (not just on the Fringe circuit)
Amped Up Theatre was awarded the Spirit of the Fringe Award at the 2017 Kingston Storefront Fringe, with our production of For All InTents.
Can you speak to the creation process of this work?
Originally, we planned for In Waking Life to be a show focused on only dream interpretation – but it quickly branched out into much more. As we played on our feet, through a primarily improvised creation/rehearsal process, the Synsk Sisters grew into two kooky, hilarious, charming characters, and the show basically wrote itself!
Who will your show appeal to?
Our show appeals to a wide audience. Especially…
– fans of 'That's So Raven'
– people who like to laugh
– siblings
– improvisers
– goats
What would you say to entice a potential audience member to come?
Two psychic sisters. Raised by goats. Illegally running their business out of the VCM Wood Hall (shh!). Bring your questions, and the Synsk Sisters will tell your fortunes in this partially-improvised comedy.
What do you hope to inspire in your audience?
Laughter, spontaneity, a fuzzy feeling, love for family.
Is there anything I've missed asking you, or that you would like to comment on?
Do you seek the answers to your future? Tweet your questions @SynskSisters, and the Synsk Sisters will use their psychic abilities to give you the answers you need.
In Waking Life by Amped Up Theatre
Venue 4, VCM Wood Hall
Thursday August 24 7:45pm
Friday August 25 5:30pm
Saturday August 26 03:15 pm
Wednesday August  30 08:15 pm
Thursday August 31 05:15pm
Saturday September 2 12:45pm
Tickets $11 online at Ticket Rocket or at the venue
Duration: 50 minutes PG 14+
Do you seek the answers to your future? Do you yearn to learn how the stars will align? Do you want to know the meanings of your dreamings? Join the Synsk Sisters as we dig deep, dance, dream, discover… who knows what truths you will uncover?
**NOT A SCAM**

"Unbridled energy", "Side-splittingly funny" – Apt 613

Amped Up Theatre company bio:

Amped Up Theatre, founded by Lauren Welchner and Monica Bradford-Lea, is an Ottawa-based company passionate about bringing a sense of humour and fun, as well as poignant, relatable characters with every production. Often working in diverse styles, and in non-traditional performance venues, the company never fails to create charming and unique theatrical experiences.

? WINNER: Spirit of the Fringe award, 2017 Kingston Storefront Fringe – For All InTents

? SOLD OUT run of House Show, 2017 Ottawa Fringe (co-creators with Two Kind Boys & PUSH)

? Critically-acclaimed run of In Waking Life, 2016 Ottawa Fringe Festival   http://apt613.ca/fringe-review-waking-life/