Pendulum An Indigenous Showcase. Interview with Lindsay Delaronde.
Lindsay Delaronde was chosen in 2017 as the City of Victoria's first Indigenous Artist in Residence and over the past year has initiated a number of performances, workshops and talks.  February 23/24 at the Belfry Theatre she presents Pendulum: An Indigenous Showcase.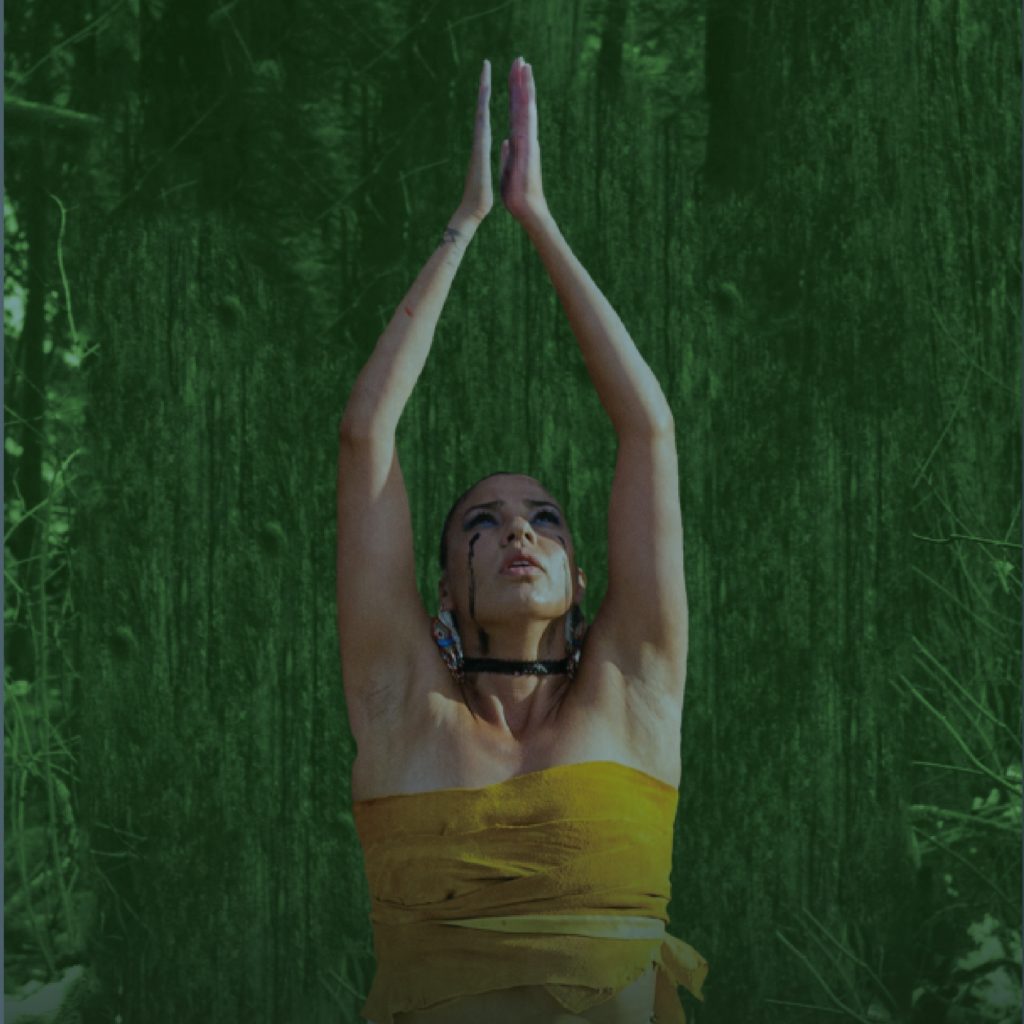 I wanted to learn more about her statement (emphasis mine) "Pendulum brings new life into the context of theatre and decolonizes the art form, which Indigenous peoples are so often left out of."  Ms Delaronde kindly made time in her busy schedule to answer my questions.
Rather than simply "ticking off the box" by including Indigenous people in an event, inviting them to provide a ceremonial greeting, prayer or dance, Pendulum decolonizes theatre by "providing visibility to Indigenous bodies in a traditional theatre space".  Rather than being one very small part of an event, "we are the event" says Delaronde.  It's important that people come with a spirit of humility and a desire to witness, and not with a spirit of analyzing. "Our stories and our songs activate the five senses, they are our ceremony, our ritual, our medicine and our spirituality" she states.  "This is not about the head, it's about the heart".
For Delaronde, in the classical way of production, people are avid to "know" what something means.  With experiential learning, or an immersive experience like Pendulum, "people can't stay in their heads. They need to be willing to wait, to be patient, to sit in the dissonance of not knowing."
Pendulum was birthed as a memorial and contains both traditional and contemporary elements, although Delaronde acknowledges this dichotomy is a man-made construction which the showcase aims to break.  "As Indigenous people, we exist in the modern world, beyond the stereotypes of "traditional" Indigenous performance. This is more than performance, this is our way of life."
Working within a theatrical construct with production elements like projections, video and lighting has been a learning experience for everyone involved.  In addition there is the challenge of translating ceremony that could take anything from two hours to two days into linear (and limited) time.   Delaronde is appreciative of the openness of the Belfry Theatre in collaborating on this project.
"We will be in ceremony together in a sensory experiential performance. It's a wonderful opportunity for people to witness our culture and be united in an experience that will leave them with a lovely feeling of being filled up" she states.
As Indigenous Artist in Residence, Delaronde seeks to bring the many Indigenous communities in Victoria with her on the journey, recognizing that the title and resources of the position allow a way to make space for others. Her intention is to help people learn skills to apply in life, and build self-confidence in the process.
Her residency was recently extended to the end of the year. Beyond Pendulum she has many projects underway.
To learn more:
http://www.victoria.ca/EN/main/residents/culture/public-art/indigenous-artist-in-residence.html
https://www.facebook.com/pg/IndigenousArtistinResidence/events/?ref=page_internal
Pendulum: An Indigenous Showcase is a multidisciplinary showcase that will present both traditional and contemporary Indigenous performances from across Canada.
"This community-focused initiative honours Indigenous worldviews as they relate to reconciliation and community healing," said Lindsay Delaronde. "Pendulum brings new life into the context of theatre and decolonizes the art form, which Indigenous peoples are so often left out of."
Pendulum – An Indigenous Showcase will include the following acts:
Paddle Song by the Lekwungen Dancers
Ohen:ton Kariwentehkhwa, an Iroquois giving of thanks
Breath in the Land, a contemporary local territorial acknowledgement of welcome and holding of space
ANSWER, an all-female drum group who has been singing and sharing traditional songs throughout the community in order to keep tradition alive
Rage Flowers, a contemporary duet exploring decolonizing of the body through rage
Ahousat, a Bear Song composed by Guy Louis Jr. and performed by members of the Nuuchanulth community, narrating the struggle and conflict of a man and bear before they unite as one
Friday, February 23 at 7:30 pm
Saturday, February 24 at 1:30 pm
Saturday, February 24 at 7:30 pm
Tickets are $30 and can be purchased at our Box Office – 250-385-6815 or online.
Produced by Lindsay Delaronde, the Indigenous Artist in Residence for the City of Victoria, in partnership with the Belfry Theatre.