Sherlock Holmes and the Curse of Moriarty by Outpost 31 at the Victoria Fringe 2018. Preview. Media release. 
Local playwright David Elendune and his company Outpost 31 have had a remarkable stretch of luck, winning the Victoria Fringe lottery FOUR times, presenting Casino Royale in 2015, Winnie the Pooh in 2016 and the triple award-winning LEER in 2017. Now, in 2018, they bring you Sherlock Holmes and the Curse of Moriarty, a penny dreadful re-imagining.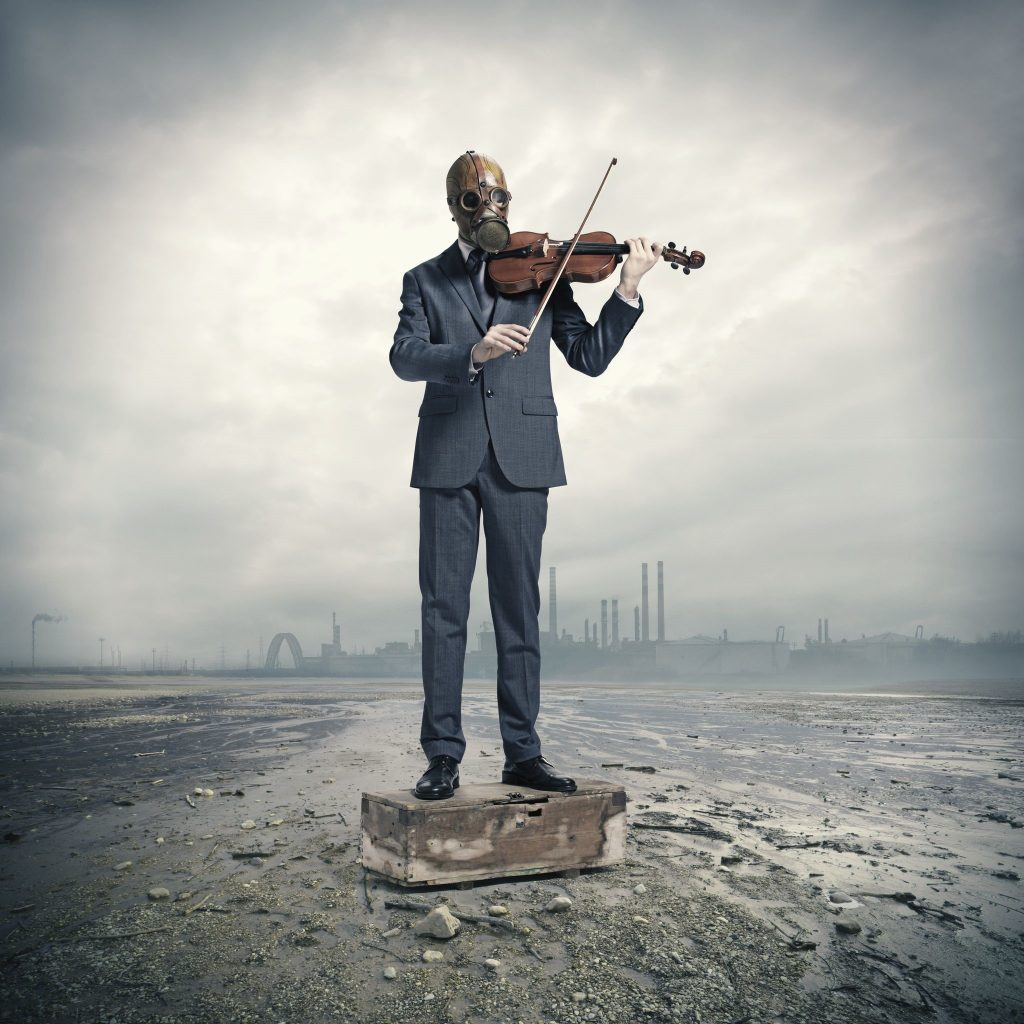 SHERLOCK HOLMES IS BACK IN HIS DEADLIEST ADVENTURE YET… Victoria Fringe's Triple Award Winners, Outpost 31, present David Elendune's (Leer, Winnie The Pooh, Casino Royale) brand-new reimagining of Sir Arthur Conan Doyle's classic tale of loyalty & loss. Starring Trevor Hinton as the world's greatest detective… EXPECT TWISTS – EXPECT TURNS – EXPECT THE UNEXPECTED.

Switzerland 1889 – Sherlock Holmes, whilst locked in heroic combat with his nemesis, Professor Moriarty, plummets tragically to his death over the edge of the Reichenbach Falls – Or so the official story goes…

London 1919 – A great war has been won – But the battle rages on – For the game's afoot when, deep within a secure location far below King's Cross Station, the dangerous female head of MI5 secretly plots to blackmail retired gentleman assassin, Sir John Watson, into revealing the final shocking truth behind the mysterious disappearances of Sherlock Holmes, & that nefarious Napoleon of Crime: Professor Moriarty.

Yes, yes that's all very good Holmes, but why in David Lloyd George's name do these ladies & gentlemen of Outpost 31 insist on returning with their intelligent entertainments to the Victoria Fringe every year?

Well my dear Watson, I can clearly deduce that firstly: they must be somewhat gluttons for punishment.

Undoubtedly – And secondly?

That the Victoria Fringe festival is realistically the only place where their kind of small independent enterprise can reach such a potentially large local audience for such a relatively small fiscal outlay.

Unless an established theatre takes a shine to their work and resolves to take a chance on them.

Which as luck would have it Watson – Has just this very moment occurred.

By Jove Holmes, you're right – For I see there is right before me an article in today's Times describing how Theatre Inconnu is to present Outpost 31's playwright Mr. David Elendune's national award-winning script of FRANKENSTEIN this coming September.

Best we had book early for that one!

Indeed: I will leave Mrs. Hudson a note.

Oh, and speaking of luck Watson – (Because I understand you are a man who enjoys a wager or five) – The odds of winning the fringe entry lottery are reported here as being rather less than one in four.

What of it?

Well, it is my understanding that Outpost 31 have now won the confounded raffle five times in a row.

You suspect that they may have had help in this matter?

Come now Watson, that imagination of yours will be death of us both – I mean, Good Lord, you will have us all believing in giant spectral hounds next!
COMPANY: Trevor Hinton (Sherlock Holmes) ; David Biltek (Sir John Watson) ; Wendy Cornock (The Woman) ; Ian Simms ("H" & Lights) ; Adam Holroyd (Bill) ; Ellen Law (The Other Woman) ; Ursula Szkolak  (The Madwoman) ; David Elendune (Playwright & Director) ; Sylvia Lindstrom (Stage Manager) ; Jason King (Sound & Projections).
Sherlock Holmes and the Curse of Moriarty
Langham Court Theatre
Thursday August 23rd 7:30pm
Friday August 24th 9pm
Saturday August 25th 3pm
Sunday August 26th 4:30pm
Friday August 31st 9pm
Saturday September 1st 4pm
www.intrepidtheatre.com www.ticketrocket.co Tickets $11 (plus badge)
INTERVIEW WITH DAVID ELENDUNE:
Development Process:   I'm constantly endeavouring to stretch creatively by tackling different genres & styles… To that end, originally way back when, "Sherlock" began life as an attempt to write a ten-minute penny dreadful. Anyway, to cut a long shaggy dog story short: Janet Munsil passed it to Ian Case to read. He loved the plot, & agreed to direct a staged reading at Intrepid Theatre – Afterwards, Ian suggested I fashion it into a full-length piece, and change its name from "A Bucket Full of Bees" to something a little less esoteric. And so, here we are seven years later with "Sherlock Holmes & The Curse of Moriarty".
What do you hope to inspire in your audience?   On a surface level: enjoyment… On a deeper level: mainly the questioning of two things – 1: The nature of memory: of how and why certain cultural legends are forged & maintained – 2: The nature of loyalty: of who & what we choose to be loyal to, and exactly how far we are willing to go for that loyalty.
Who is your audience?   People who like intelligent entertainments… Particularly: dark comedies and/or adaptations with a twist.
What would you say to entice people to come?   It's Sherlock Bloody Holmes.
What's next?   My adaptation of Frankenstein opens 25th September at Theatre Inconnu… And then in October my cold-war thriller, "Good Night Uncle Joe" returns from a second translated staged reading in Poland to have its English East Coast premiere in Toronto.
Significant accolades?  I've won national awards for my writing in England, Canada, & America – Last year at the Victoria Fringe, my play (LEER) won prizes for Best New Work, Best Drama & Best Design – LEER's script also subsequently placed as a finalist at The University of California's Theatre Festival.
Anything Else?  We've got another top-notch cast and crew on this one… So please do consider coming out and showing your support for these wonderful Victoria artists… Who always do so much and ask so little in return