I've written before about Tim Gosley, the acclaimed local puppeteer (mentor to Ingrid Hansen among others) and owner of Merlin's Sun Home Theatre.  Now, you have a chance to see him in the show that helped him get hired by the Muppets!
This Saturday and Sunday (March 31st, April 1st) BY DONATION at Merlin's Sun, come and celebrate Tim's 30+ year old show. It's been to Germany, Austria, the UK and across Canada.  With special guest puppets: Tim's Donkey and Desmond the Dragon.
Fun for the whole family!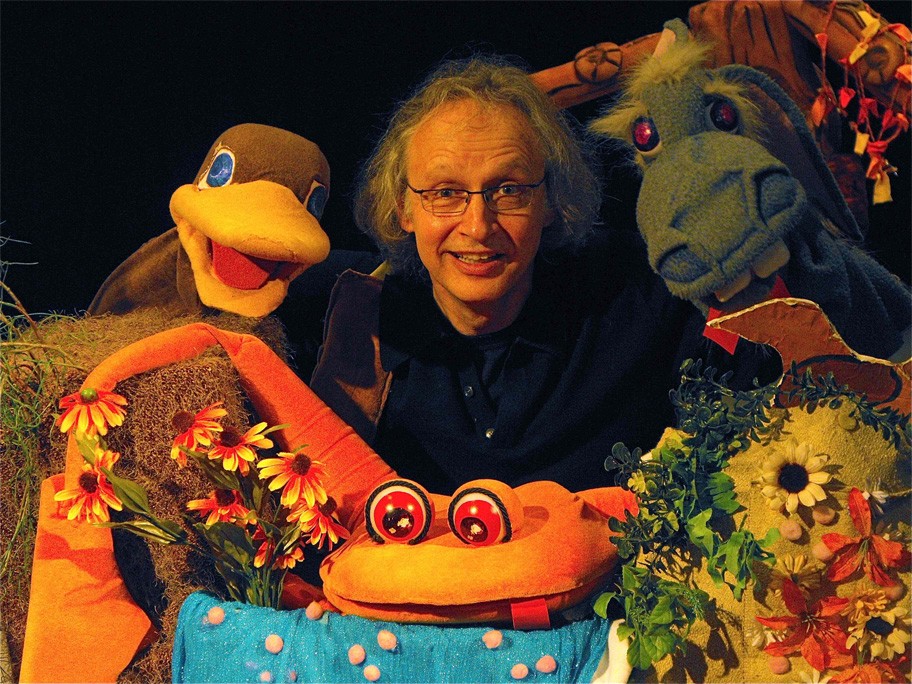 The Ugly Duckling
Saturday March 31 and Sunday April 1st at 2pm
By donation
Merlin's Sun Home Theatre 1983 Fairfield Road, Victoria BC.
for more information, email timgosley@telus.net or call 250 598 7488
Please note:  Merlin's Sun Home Theatre is located in a residential neighbourhood. Patrons are asked to reduce their impact on street parking by taking public transit, walking, or parking (after hours) at Margaret Jenkins School (close by).