Tucked away in the quiet residential neighbourhood of Fairfield is one of Victoria's best kept theatrical secrets – a small 50 seat, purpose-built home theatre. Originally known as La Run, and constructed in 1995 by Romany Miller, it is now the home of Timothy Gosley, Petra Kixmoeller and their two children.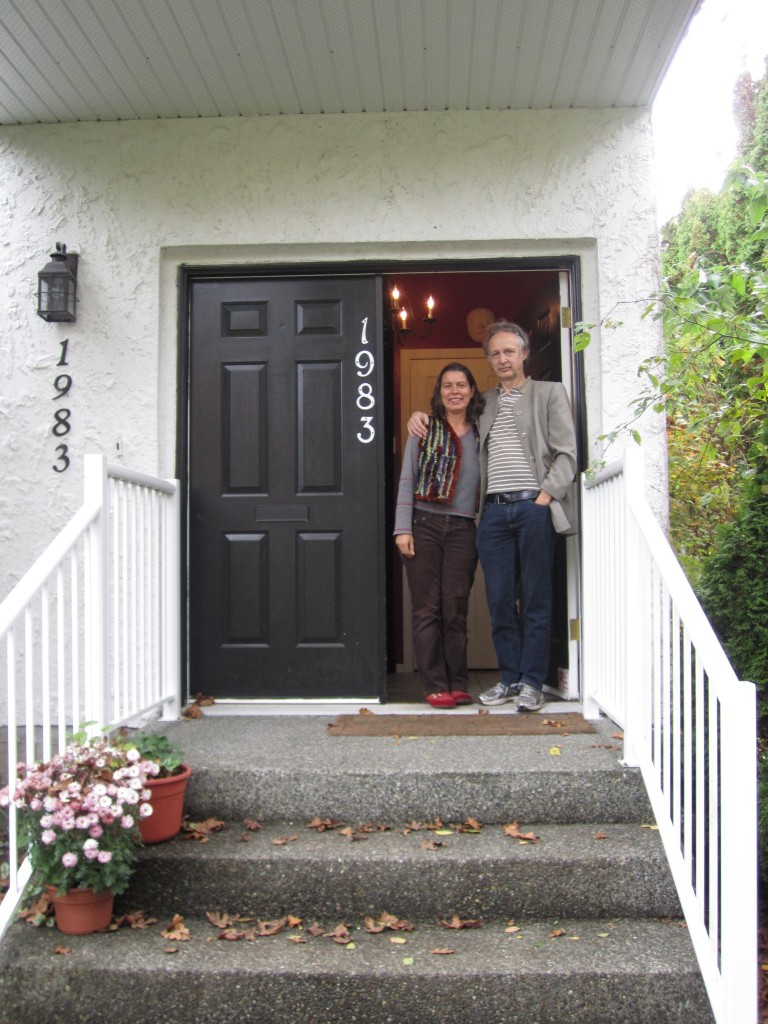 During its previous incarnation, La Run hosted many readings, and evenings of music. Publicity was mainly word of mouth, although I do remember the occasional mention in Monday Magazine.
Timothy Gosley is a well known puppeteer (the Muppets, Fraggle Rock, Sesame Street), playwright, and son of long-time Victoria entertainer Jerry Gosley (famous for The Smile Show – a vaudeville, British music hall review that ran until the late 1970s). Tim left town as a young man, to return in 2005 with his family.
Now, together with Kixmoeller, he teaches puppetry and drama workshops, and hosts magnificent evenings of entertainment in the theatre they have renamed Merlin's Sun Home Theatre.
I knew of Tim's puppetry work, and saw him at many shows and openings. My curiosity got the better of me, and I asked to view the theatre.  Tim and Petra graciously made time to welcome me into their home, and chatted about their vision for a creative space, small and intimate.  One where professionals and community members can showcase their work, and children can explore new creative outlets.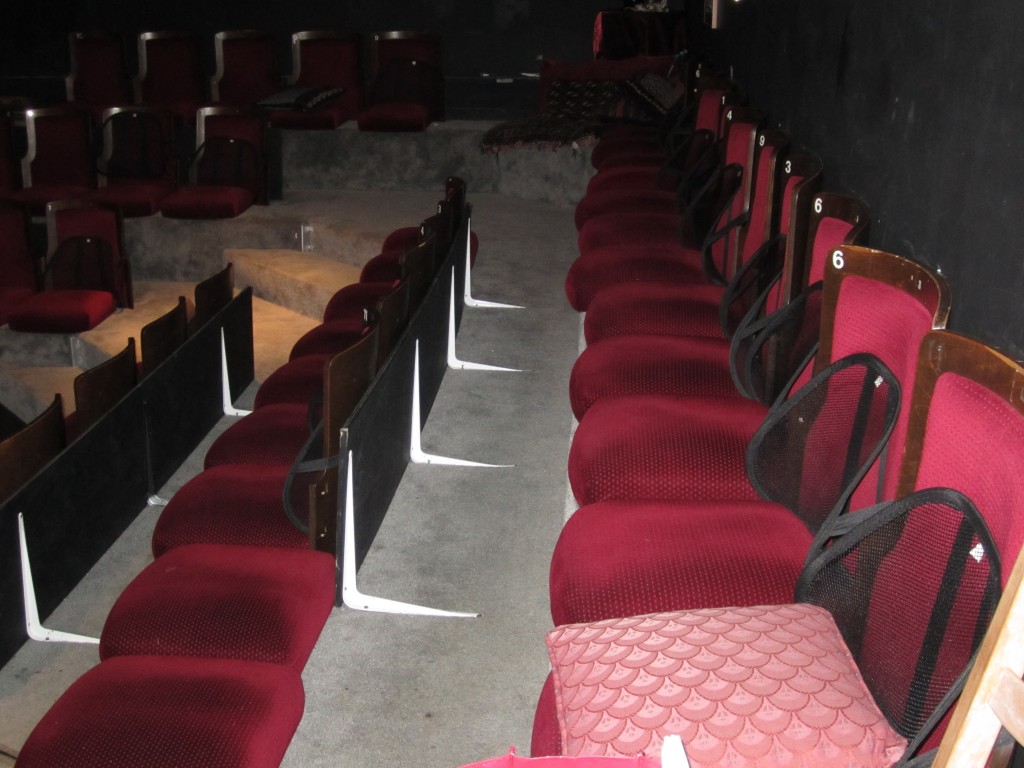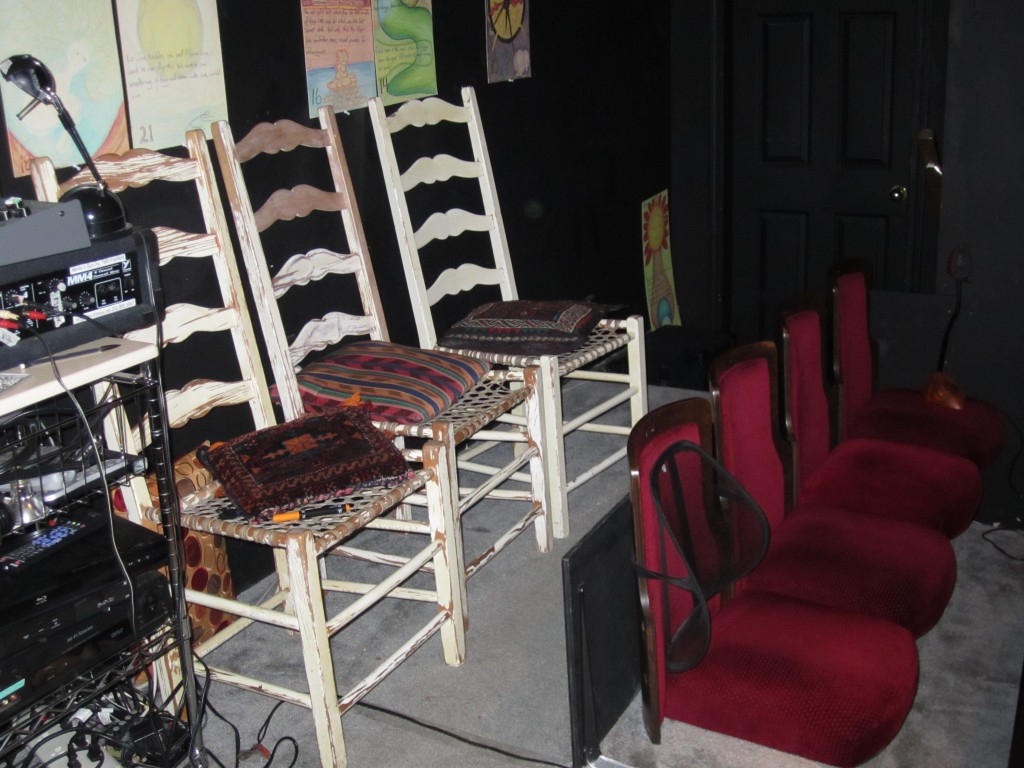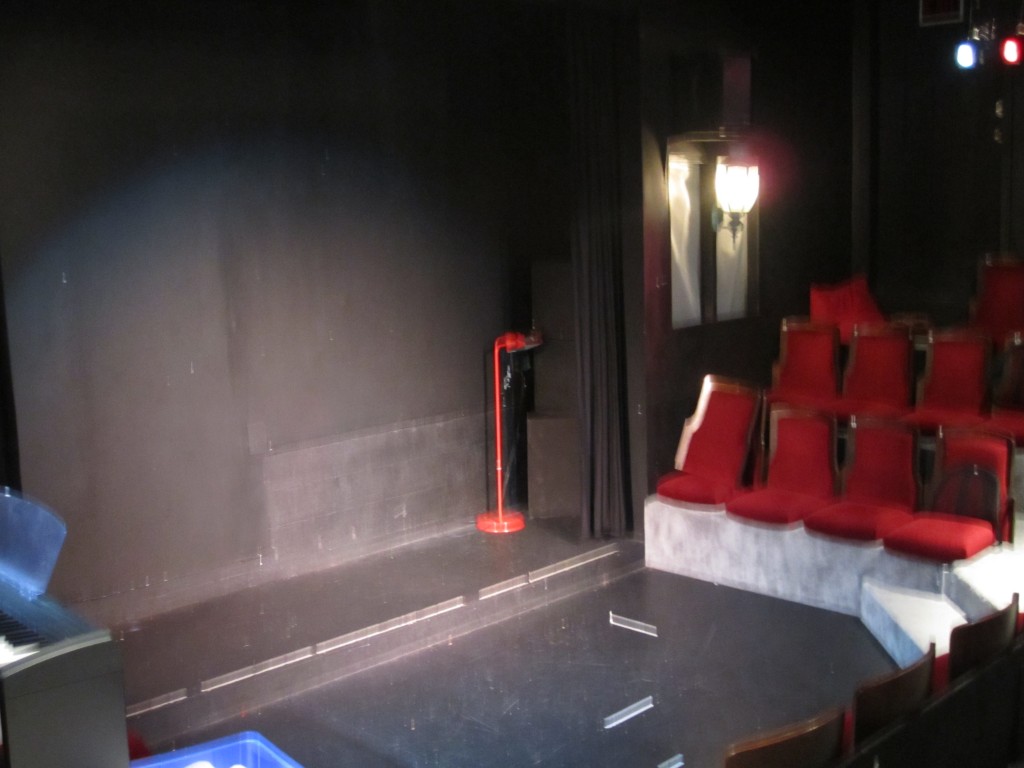 Previous shows have included: Julian Cervello and Canterbury Cocktails as a Fringe fundraiser, Clayton Jevne's Moscow Stations, jazz vocalist Carol Sokoloff and many more.
Patrons are asked, due to the fact that Merlin's Sun Home Theatre is located in a residential neighbourhood, to reduce their impact on street parking by taking public transit, walking, or parking (after hours) at Margaret Jenkins School (close by).
For further information on workshops and shows, or to be placed on the email list, please contact Tim or Petra at 250.598.7488 or email timgosley@telus.net
Merlin's Sun Home Theatre is located at 1983 Fairfield Road, Victoria BC.