Touch a Truck May 31 2015. Fundraiser for neuroblastoma research by Team 4 Hope at Panorama Rec Centre, North Saanich BC.
What young child doesn't love to clamber over fire trucks, ambulances, police cars, excavators and dump trucks?  They'll have the opportunity to do all that and more at the 4th Annual Touch a Truck May 31, 2015 (11am-3pm) at a fundraiser for neuroblastoma research organized by Team 4 Hope.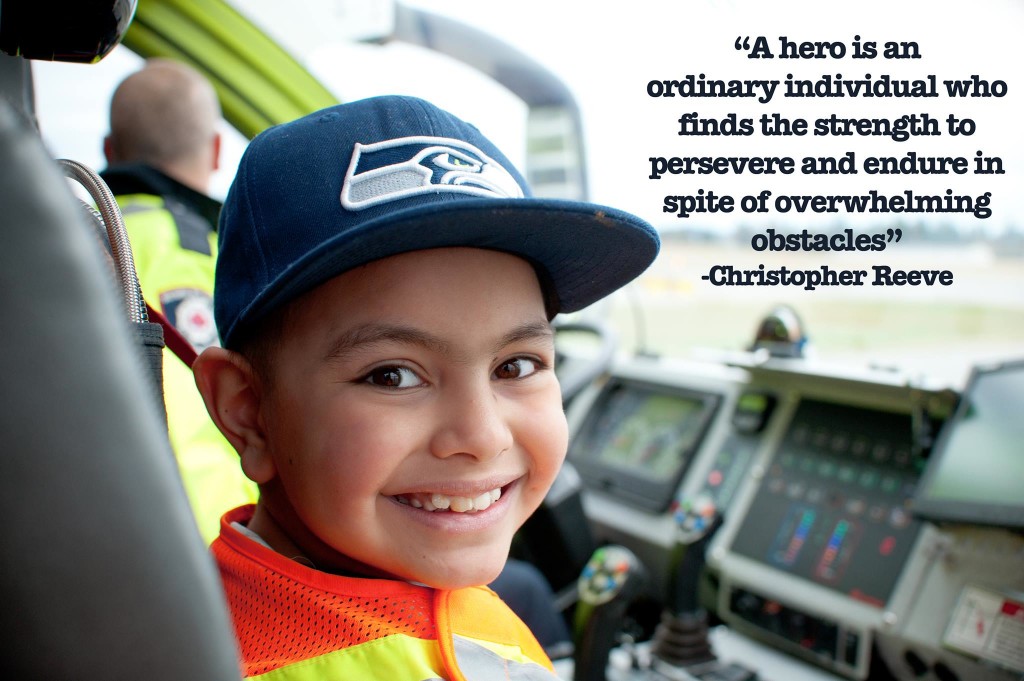 Renée–Touch a Truck 2014
Little did I know when I saw the first poster in 2012 what a circuitous route our own family's lives would take, or how connected to families with cancer we would become.
Team 4 Hope is a group of women, in Saskatchewan and Victoria BC, linked by a common cause – fundraising for neuroblastoma research. Neuroblastoma is a rare form of pediatric cancer that develops from nerve tissue.
Team 4 Hope was originated by Lisa Hopkins.  Her son Jordan was diagnosed over 10 years ago with neuroblastoma  At the time, little research was being done, and the prognosis for most patients (infants and toddlers mainly) was not positive. In Jordan's case, the Hopkins family was told they had "some hope" and today Jordan is an active happy 16 year old. Looking for a way to give back to the community that had supported them in their time of need, Team 4 Hope has quietly raised over $300,000 in five years through running marathons, and with Touch a Truck.
Our grandson Rowan was born in 2012 and diagnosed in 2014 with Wiskott-Aldrich syndrome for which he had a stem-cell transplant.  While at BC Children's Hospital and Ronald McDonald House his family met many pediatric cancer patients.  Research continues to help save lives.  Please help support Team 4 Hope.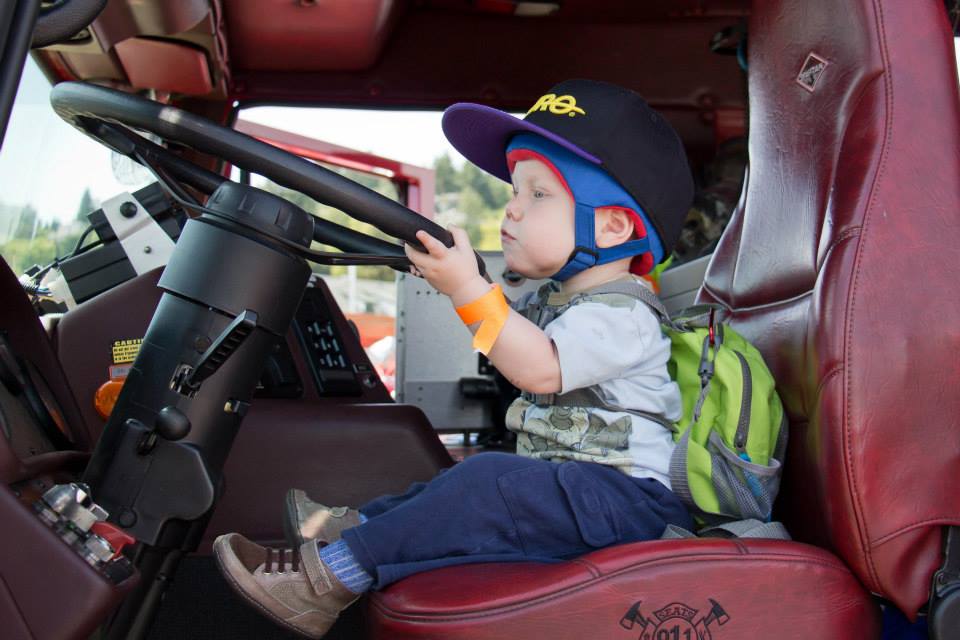 Rowan–Touch a Truck 2014
Touch a Truck by Team 4 Hope
Sunday May 31, 11am-3pm at Panorama Rec Centre 1885 Forest Park Drive North Saanich
Tickets: per family $15 (in advance) and $20 at the event.  Available online