Broken Rhythms presents LASHBASH at Uplands Golf Club June 27th 2018 (media release)
 One of Victoria' favourite indie dance companies, Broken Rhythms, is back with their ever-popular fundraiser–LASHBASH.
Why the lashes you ask?  It all started when founder Dyana Sonik-Henderson decided to enter her company into the Victoria Fringe Festival in 2012. Looking for a way to market their show to the masses of Fringe fan in line-ups throughout the city, they hit upon the unique idea of extravagant lashes worn by the dancers.  The lashes were an immediate hit! And, not wanting to let go of a solid marketing strategy, they returned, year after year, and even spawned the fundraiser–LASHBASH–where every guest can choose to wear brightly coloured and feathered lashes.
See below for more details of this year's event.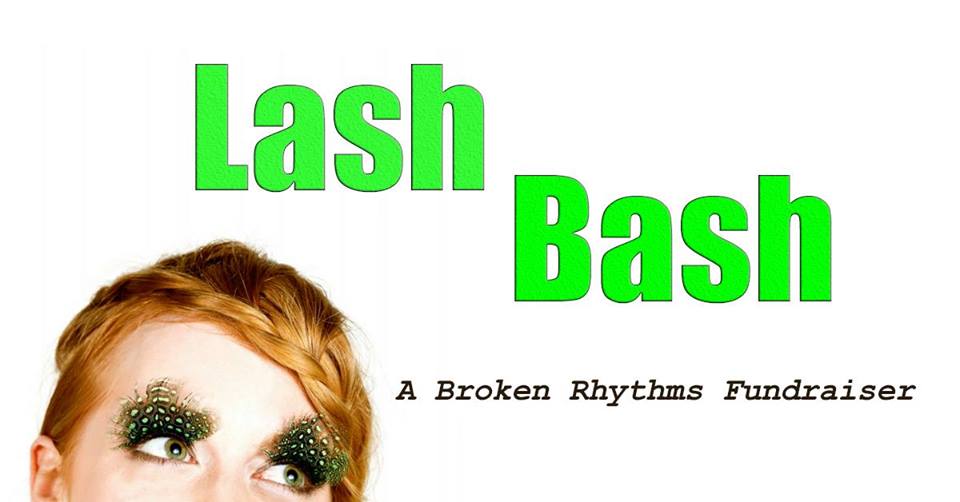 -Raising money never looked so good-

Time: Wednesday, June 27 at 6:30 PM – 9 PM
Location: Uplands Golf Club 3300 Cadboro Bay Rd, Victoria, British Columbia V8R5K5
Tickets: $50 (lashes provided) www.ticketrocket.co

LASHBASH has become one of the must attend event of the summer in the dance community. Join the dancers, board and Broken Rhythms supporters as we celebrate the accomplishments of the year and raise money for the 2018/2019 season.

The evening includes dancing, a silent auction, complementary false eyelashes and refreshments. Doors open at 6:30pm for the silent auction. Stay for the whole event or come and go as you like!

Broken Rhythms is the only professional indie dance company in Victoria and has just completed its sixth season. The company was created to showcase the unique style of rhythmical contemporary, to provide local artists with performance and training opportunities, and to support and develop the Victoria arts community. Broken Rhythms has created and produced numerous original works such as SPARK, GRIM, SEVEN, UNIVERSAL HORRORS and ThySelf that have toured all over Canada. They have been awarded five Pick of the Fringe awards, been shortlisted for Monday Magazine Best Dance Company, named as one of Toronto Star's "can't miss shows at the Toronto fringe", received the LOLA International project award and this past year the Broken Rhythms artistic director Dyana Sonik-Henderson was nominated for the inaugural Victoria Pro Art award.

We would love to hear from you: brokenrhythmsvictoria@gmail.com

Share any Lashbash photos on Instagram and Twitter #LASHBASH18

Web: www.brokenrhythmsvictoria.com Facebook: BrokenRhythmsVictoria Twitter: @Broken_Rhythms_ Instagram: Brokenrhythmsvictoria

*Can't make the event but still want to support?
We accept donations throughout the year on the Broken Rhythms Website.