Extremophiles at UNO Fest 2018 Interview with Georgina Beaty
Intrepid Theatre's UNO Fest, now in its twenty-first year, runs May 9-19, 2018 in Victoria BC.  It features eighteen shows, including two as part of the new Family Fest Series, and a spotlight on women's indigenous voices with a guest indigenous curator, Yolanda Bonnell.
I'll be featuring interviews, previews and reviews during the festival. Follow http://janislacouvee.com/tag/uno-fest-2018/ for all my coverage. Today's interview is with Georgina Beatty of Downstage.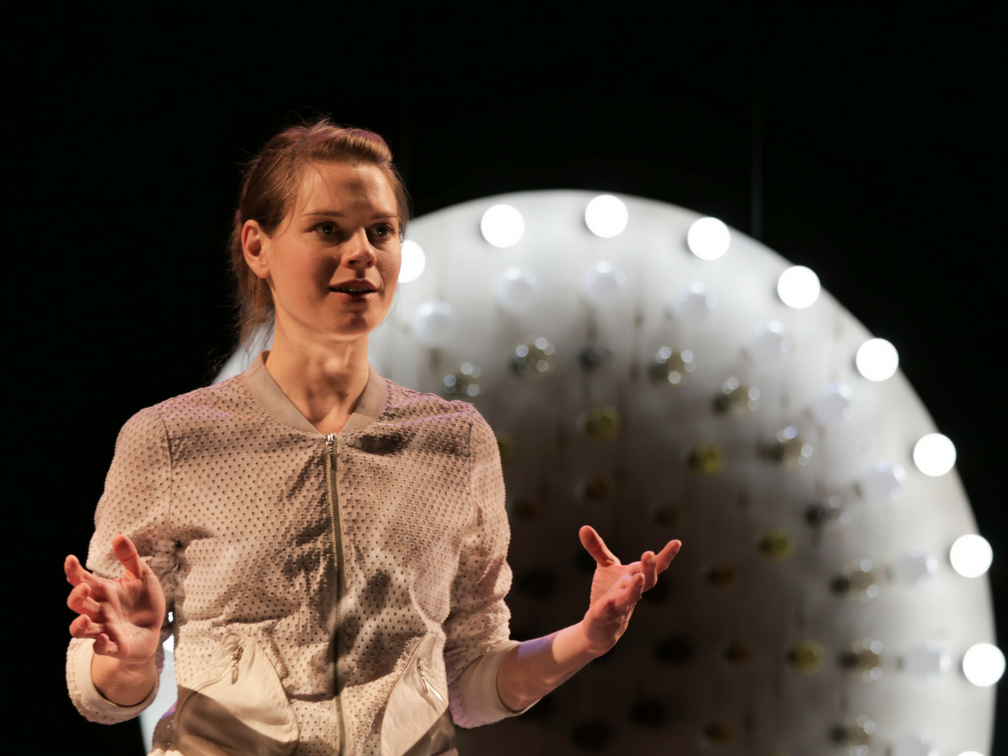 What sparked the creation of this show (can you speak to the creation process)? Is this your first one person show
Extremophiles is the first one-person show that I have created and performed. I have had the pleasure of directing two previous shows that have appeared at Uno, Lavinia and Big Shot by Jon Lachlan Stewart, as well as performing in one-person shows by other writers such as The Shape of A Girl at Green Thumb.
When I started creating Extremophiles, I was thinking about how to use fiction to access truths about living in a world dealing with the fallout of climate change. This led me to create a situation where two people are navigating an absurd extreme – a woman who gives birth to a whale and is quarantined in the far North, and a young anthropologist who comes to study them. I was interested in creating an unconventional relationship between these two women as they try to make sense of their rapidly-changing world.
When did you debut the show (or is this its debut), and how has it changed since the debut?
There was a workshop production of the show at SummerWorks 2016 in which there was a literal tank of water on stage. Downstage in Calgary then came on board and supported development of the script and a full production. The full premiere was at High Performance Rodeo in January 2018. The design has been a huge and exciting shift and the team of artists, director Ellen Close and the whole Downstage team, is extraordinary.
Can you comment on the design aspect of your show, its esthetic?
Caitlind R.C. Brown and Wayne Garrett (internationally renowned visual artists) designed an incredible 'sun' made of concentric circles of light bulbs to evoke the sun in the far North. They also introduced a theremin to create the third character in the piece, a baby whale, and to make him come to life. It's an elegant, evocative and utterly unique design. (Editor's note: more info HERE)
What do you hope to inspire in your audience?
These are two characters in an extreme situation who form an unusual relationship and find meaning in each other when the sense in the world around them is breaking down. It inspires great conversations about how we find connection and meaning in our lives, and how we relate to bigger global shifts such as climate change.
Who will be interested as a potential audience member?  What would you say to entice someone to come?
If you love the speculative fiction of The Handmaid's Tale, the absurdity of The Life Aquatic or the captivating wildlife of BBC's Earth, you'll love this darkly humourous show about the unpredictable world we live in. It features a unique and gorgeous design by acclaimed visual artists and brings the character of a baby whale to life in unexpected and delightful ways.
What's next?
I'll be acting in two shows at the Blyth Theatre Festival this summer and completing a collection of short stories.
Significant accolades or awards?
Extremophiles was named Best of the Fest by Now magazine at SummerWorks and was the runner-up for the Contra Guys Best New Play text award.
2020. There's a global pregnancy epidemic, and only Margaret gives birth – to a very unusual baby. They are quarantined in the far North, now a desert. April, an eager young anthropologist arrives to chronicle this emerging society of two and becomes more entangled than she ever anticipated.
In this darkly funny new solo piece, playwright/performer Georgina Beaty has created a strange and beautiful world that evokes unsettling truths about where we may be headed.

"Everything I'd hoped. Smart and funny and caring and deeply theatrical. Amazing good work."
– Jacob Zimmer, Nakai Theatre
Extremophiles created and performed by Georgina Beaty, directed by Ellen Close
UNO Fest 2018
May 9th at 7pm and May 10th at 7:30pm. May 9th is Pay What You Can.
Metro Studio Theatre, 1411 Quadra Street
Tickets $20 through Ticket Rocket
Duration: 65 minutes
Rating: 14+, Coarse language, Fog + strobelight effect
Genre: Dark comedy
Architect Theatre in association with Downstage Theatre