A couple of months ago, while taking pictures from the top of Gonzales Hill, I came across an intriguing sign, and filed the information as something I needed to investigate.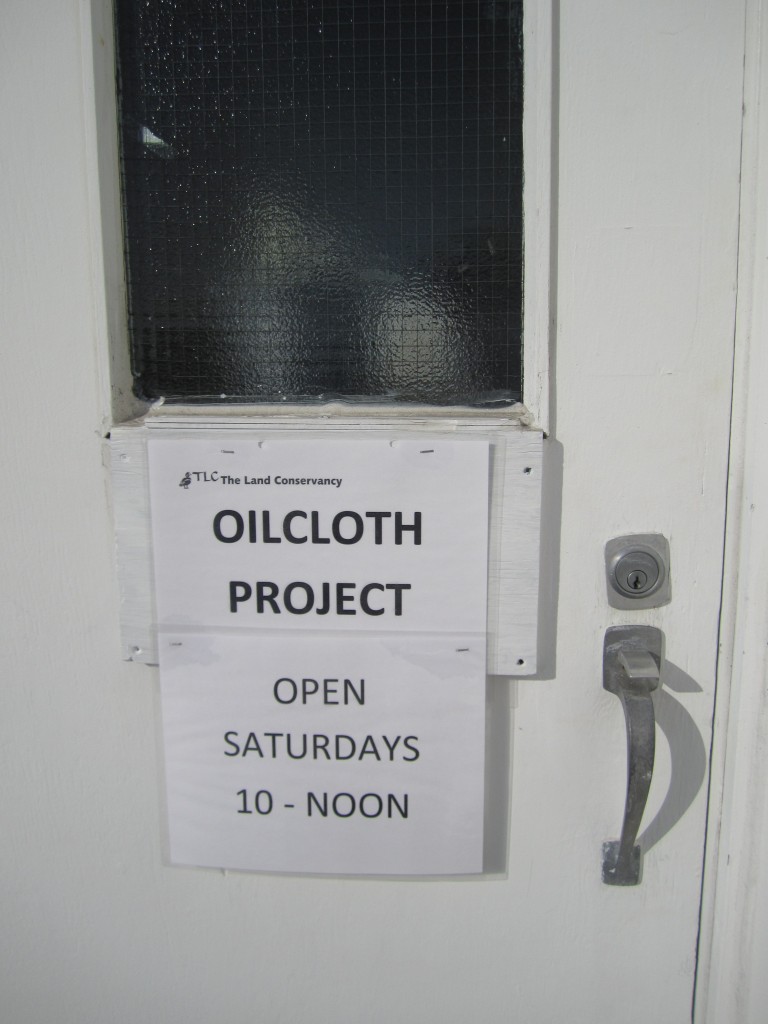 By coincidence, the Oil Cloth Project was one of the presentations at Awesome Sh*t Club in late October, narrowly missing out on winning the funds on offer that night.
The following Saturday we had the chance to see the project and the work done to date, as well as tour the Ross Bay Villa.
The Ross Bay Villa is only one of a handful of remaining 1860s homes in the city of Victoria. You might be more familiar with other historic homes such as Helmcken House (at the Royal BC Museum), Point Ellice House, Carr House or Tod House, but did you know that Ross Bay Villa was saved from destruction in 1999? Since then, a handful of dedicated volunteers have devoted countless hours to the painstaking task of restoration.
Thankfully The Land Conservancy was instrumental in saving Ross Bay Villa.
Now, you too can share in this restoration. For as little as $10, you can participate in the Oil Cloth Project.  The completed oil cloth will grace the hallway at the villa, located at 1490 Fairfield Road, Victoria BC.
Tours the first  Saturday of the month at 2pm.